Overview
Users can choose to cancel their full account anytime they need. The cancellation will take place when the current subscription is set to run out, meaning that you will have full access to your account until that time.
How to Cancel
Navigate to Settings and then Credit Card: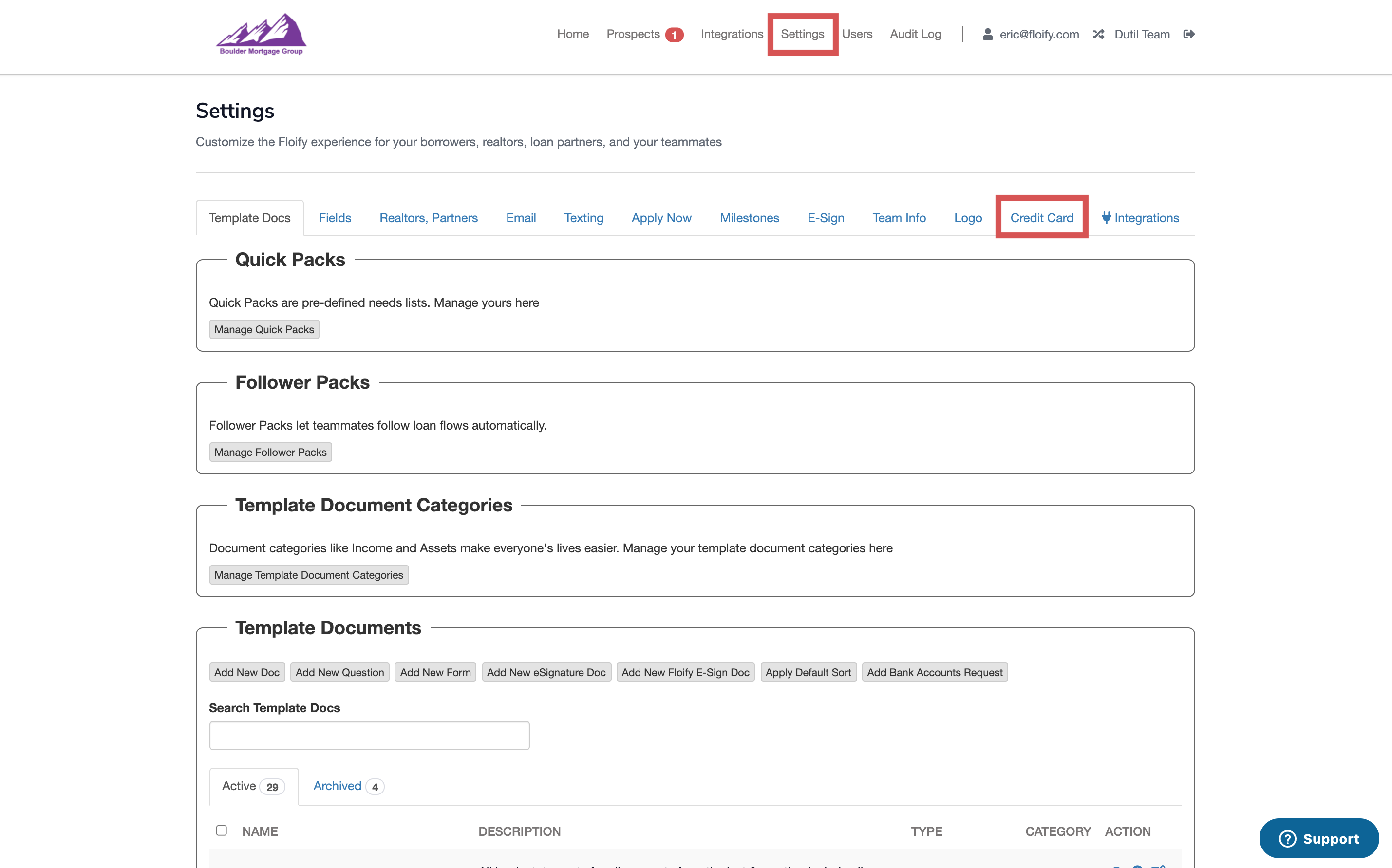 Select the option to Pause or Cancel Subscription:

Note: Some users will not be able to cancel in account but will need to reach out to support instead. If this option is not available, please reach out to support@floify.com to process a cancellation.
Select the option to Cancel subscription: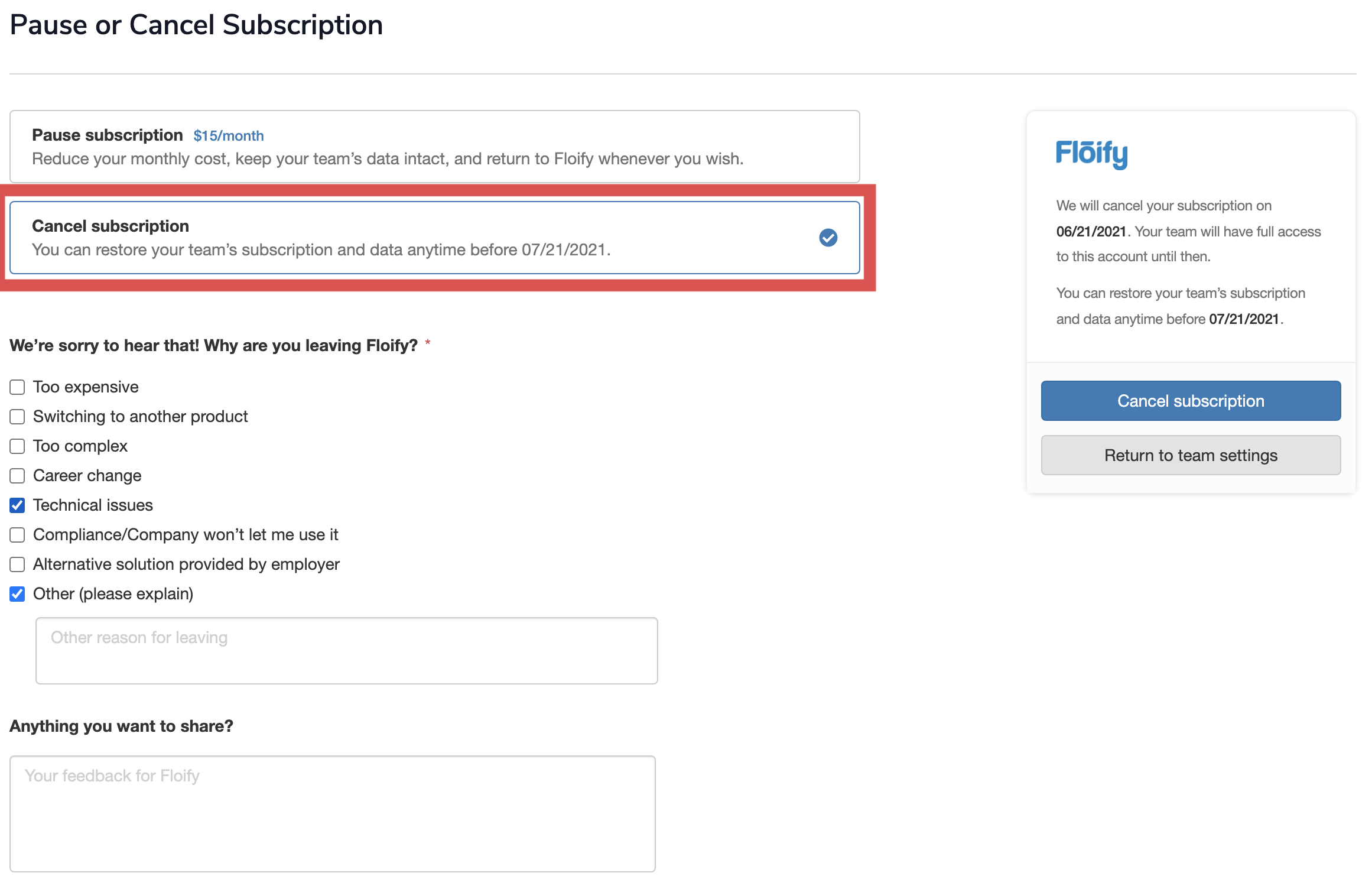 You will be asked to provide a reason and some feedback regarding why you are cancelling the subscription. Select Cancel subscription to confirm: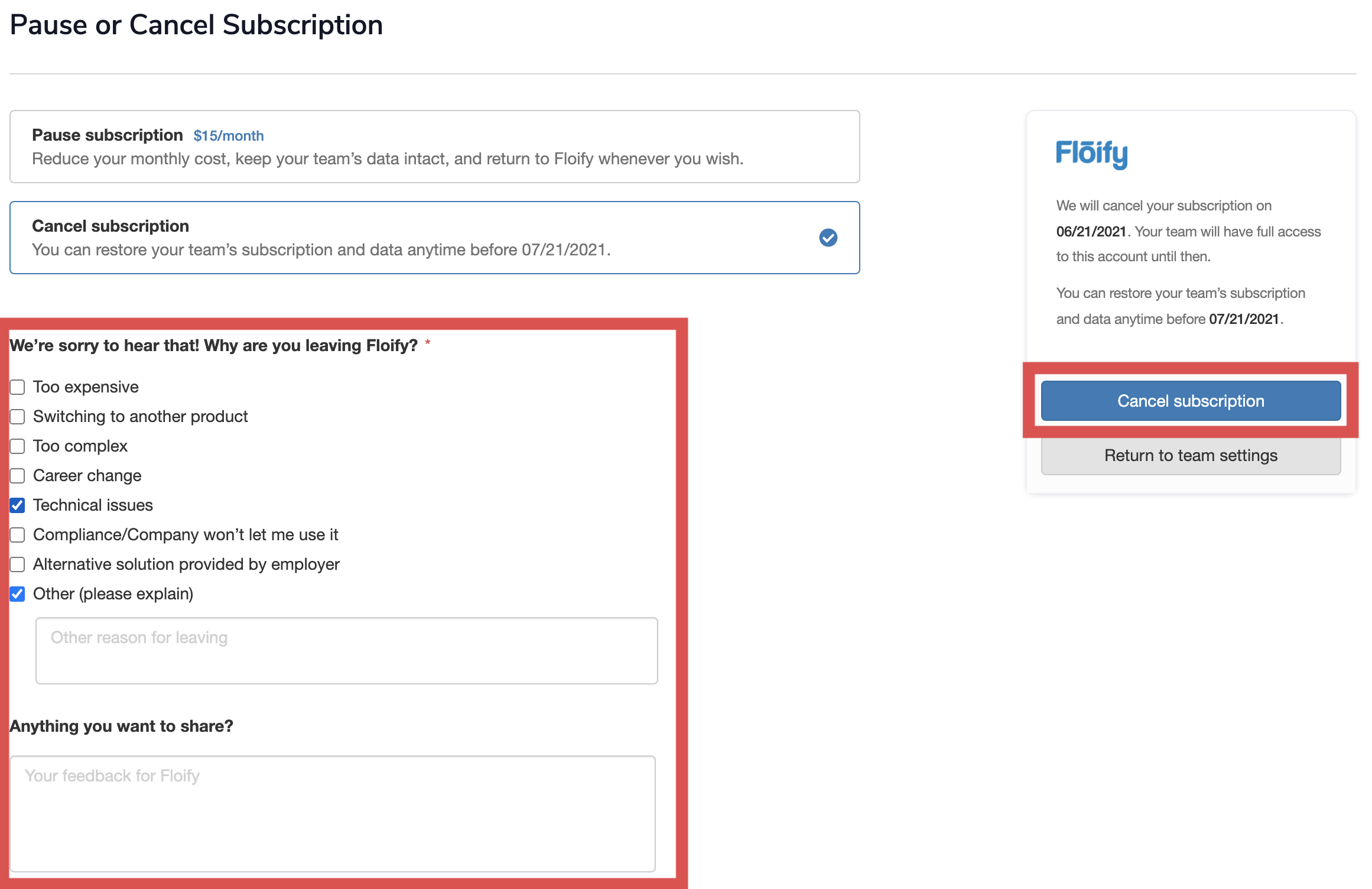 You will have the option to cancel the scheduled cancellation if necessary before the end of the billing cycle: