Overview
Your User API Key may be required to setup third party integrations, or create a custom integration for your company.
How to Find
From the team pipeline, select your email address in the top right-hand corner: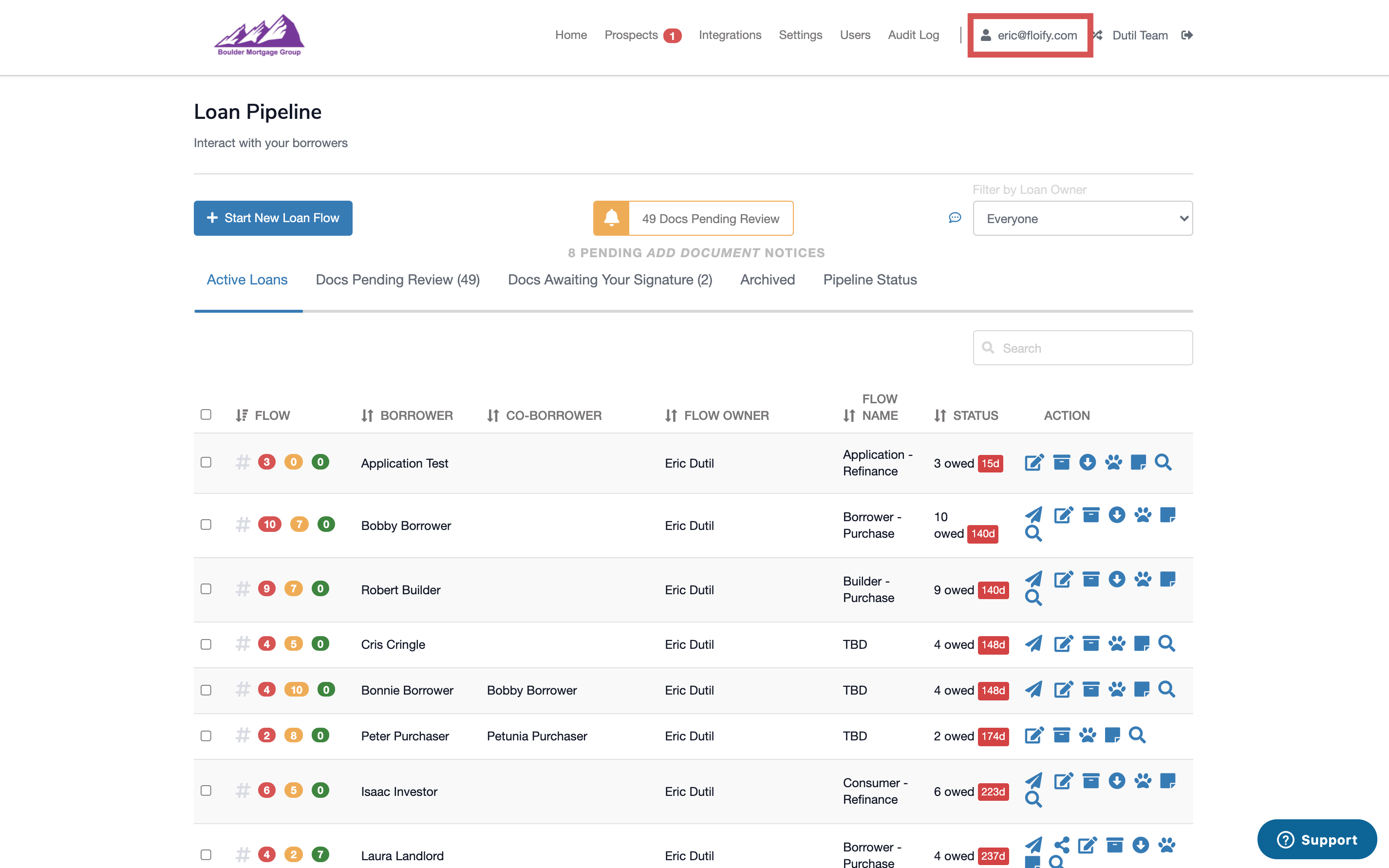 Locate the Profile section. You will see a blue button there Get API Key: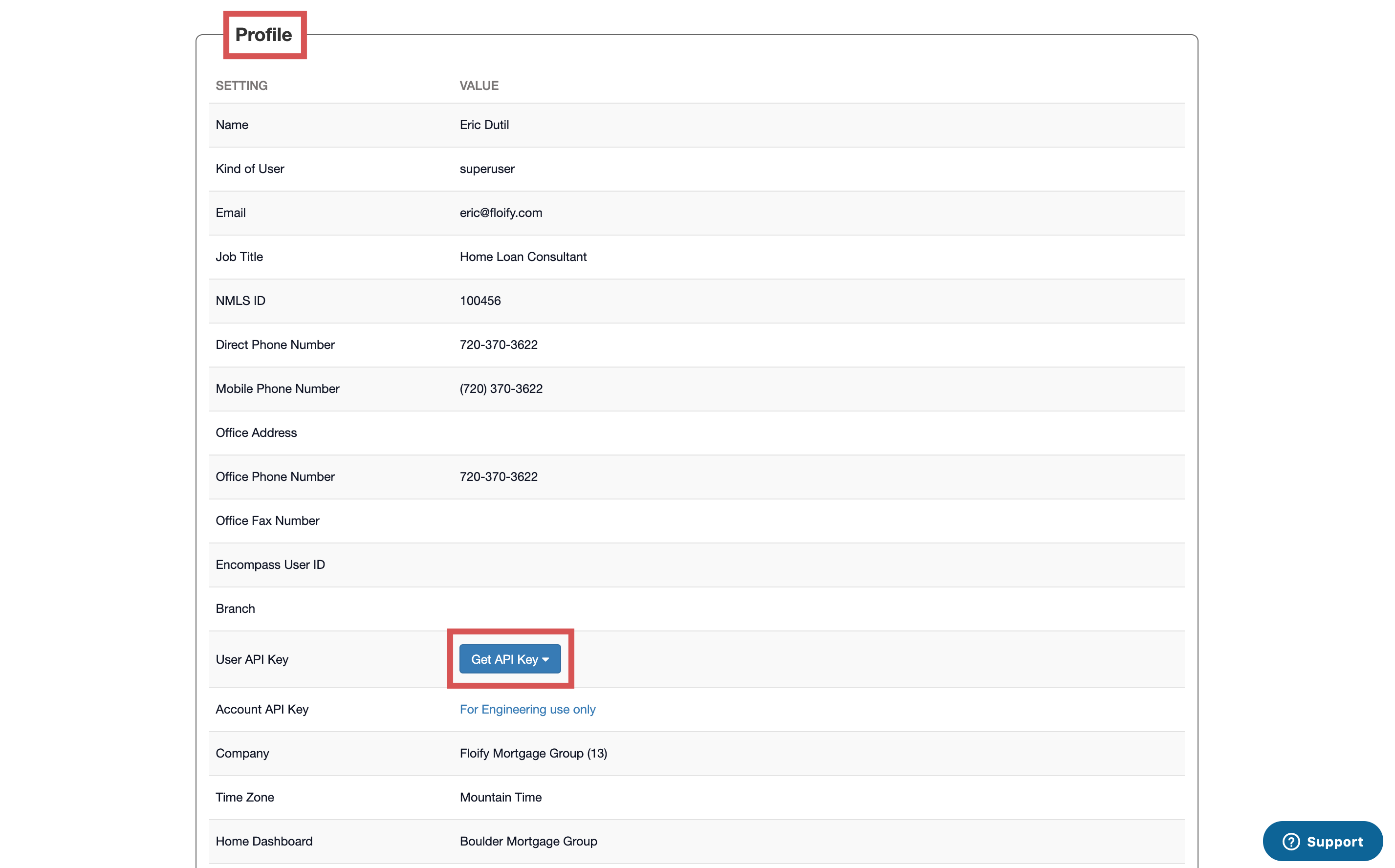 Click on the blue button to copy the API key and paste it elsewhere as needed.