Overview
You may have the option available to add a new user to your account yourself if you're already paying for the seat. If you are unable to complete the steps below please reach out to sales@floify.com or call (720) 316-8343.
How to Add a User
From the loan pipeline, navigate to the Users tab: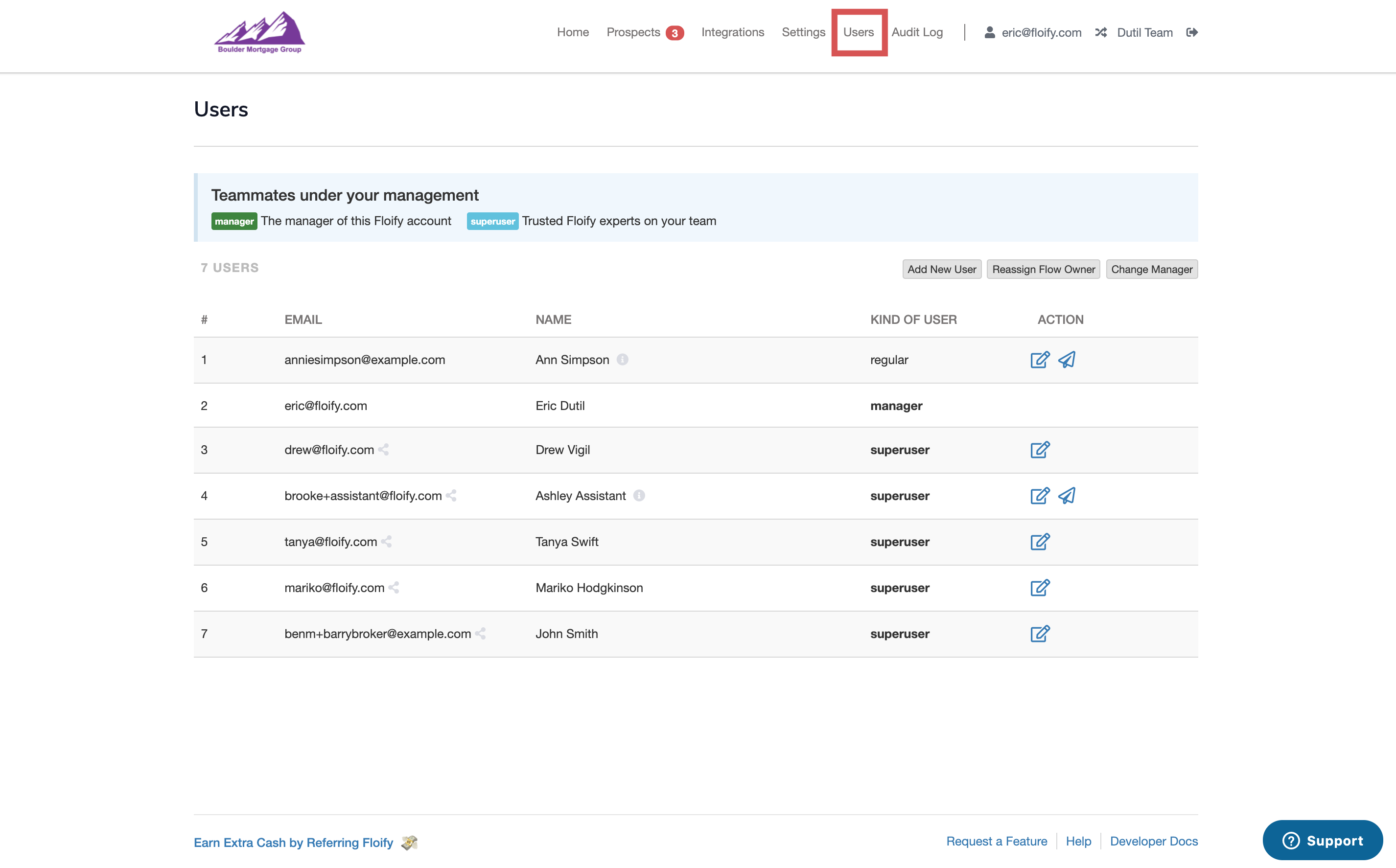 Select Add New User: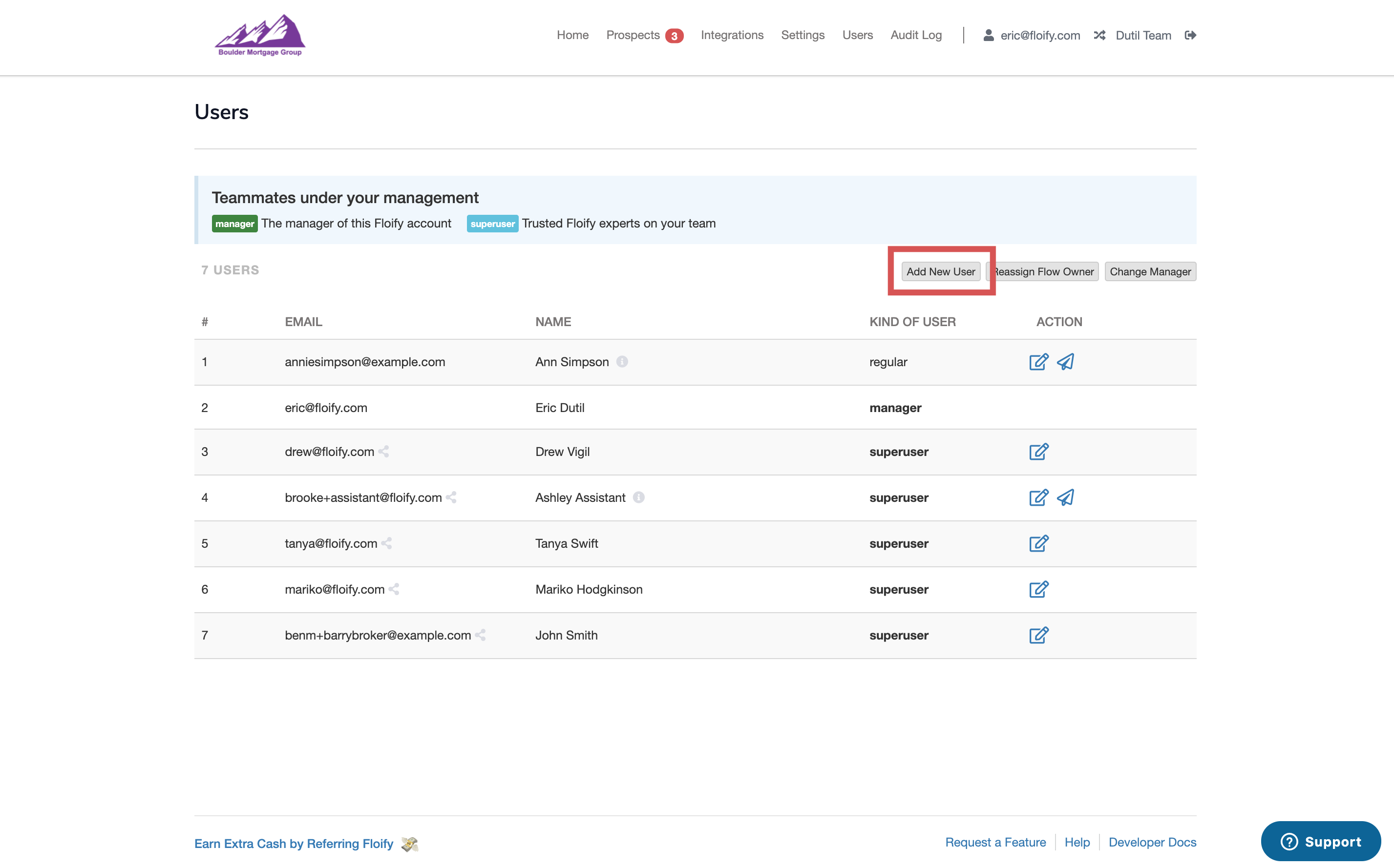 Complete the form including first name, last name, and email address. You may also add the job title, NMLS ID, direct phone number, mobile phone number, and office phone number (optional). Select the new user's permissions. Select Add New User to add the new user:
Note: Superusers are trusted experts on your team and can do anything that the manager can do on your Floify account. Regular users simply have access to see all loans.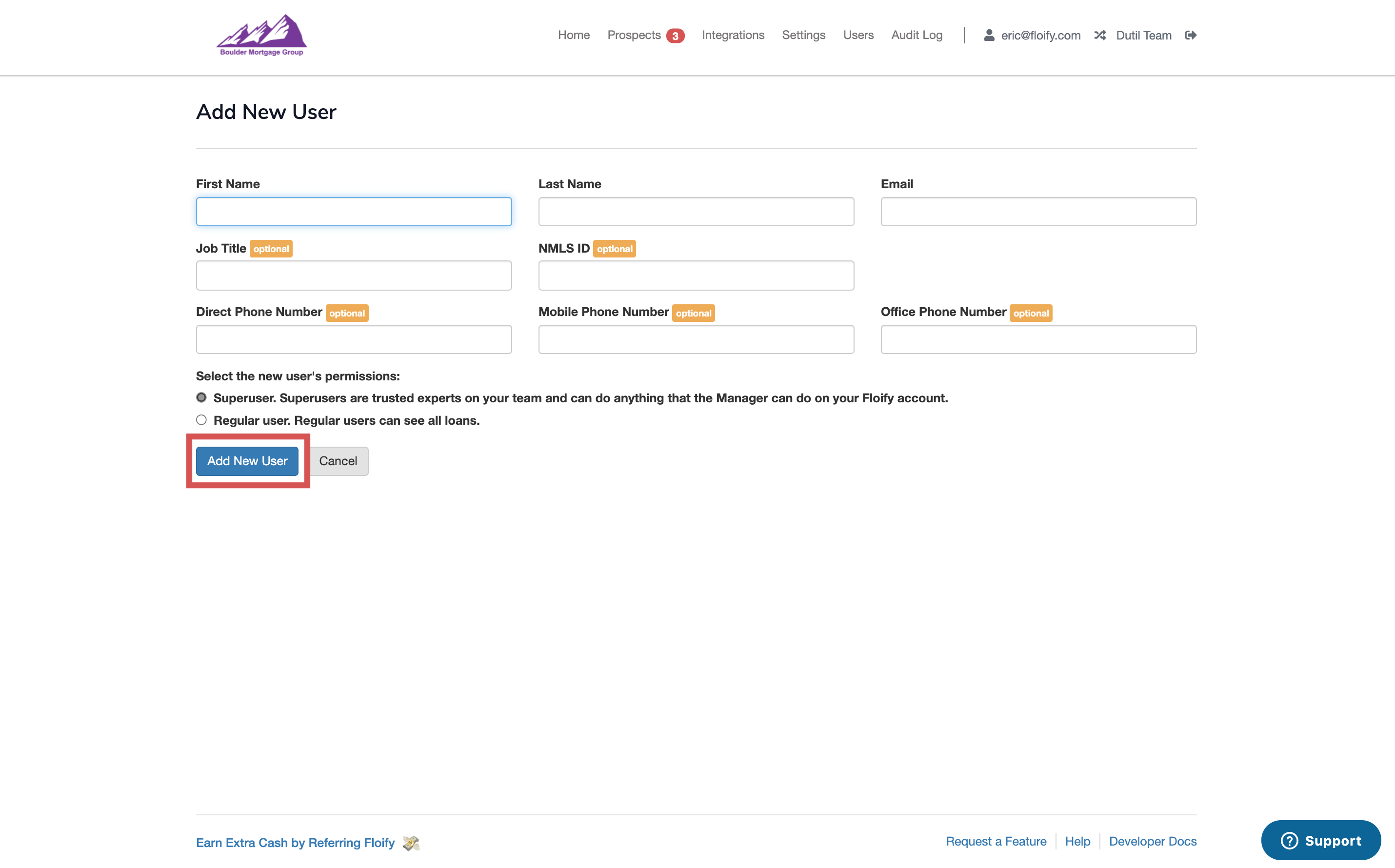 You should now see your new user listed in the Users tab.