Overview
You'll have the option to generate a pre-approval letter or AZ/TX state-specific forms for the borrower directly from your realtor/partner portal if the lender has allowed for this permission.
Generate a Pre-Approval Letter
Navigate to app.floify.com and enter your email address and established password to log in. Select Log In to proceed into the portal: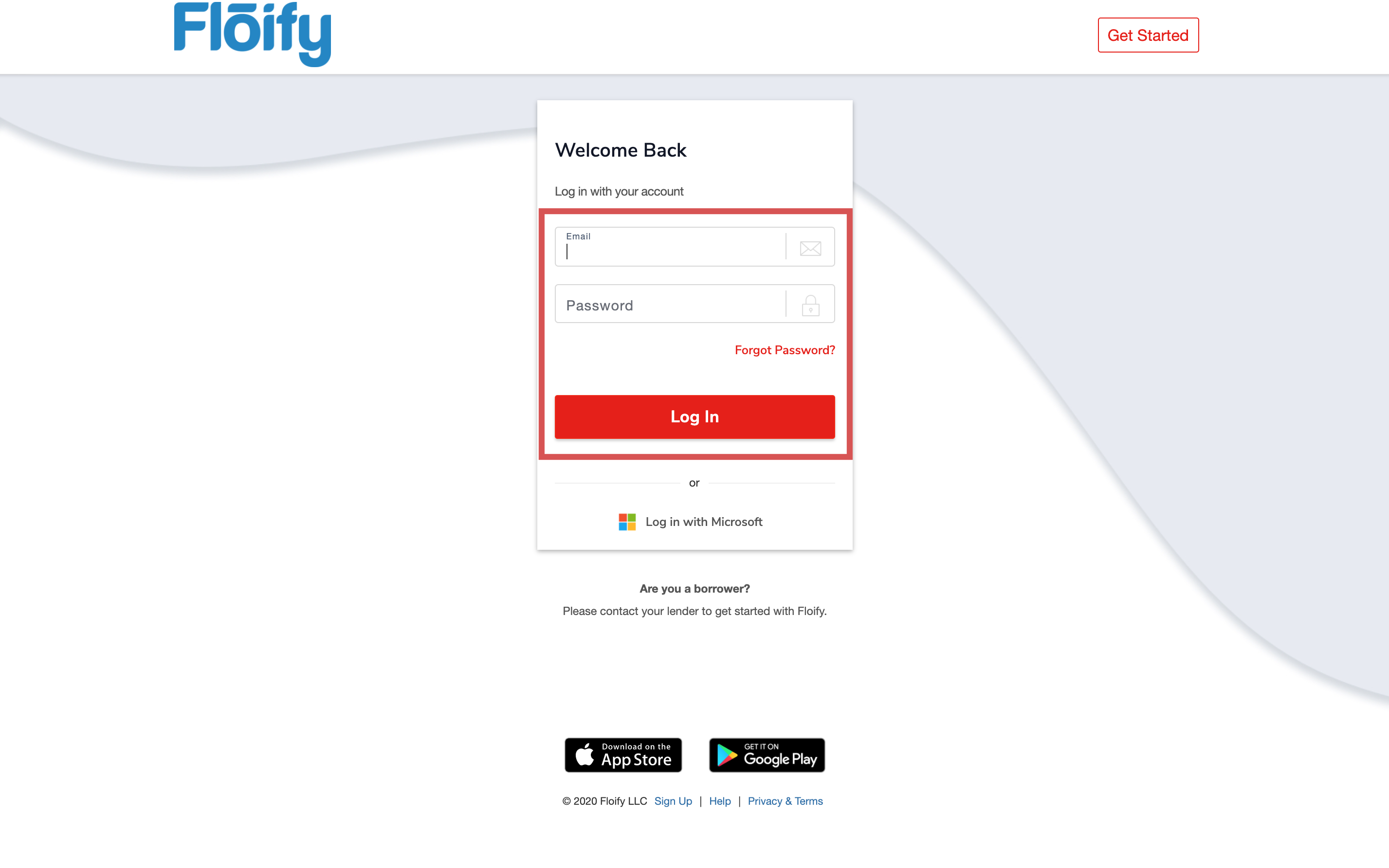 If you have access to multiple loan flows, upon logging in you will see a list of loans that you have been invited to. Select the red, yellow, or green icons towards the left hand side of the borrower's name to navigate into the loan flow: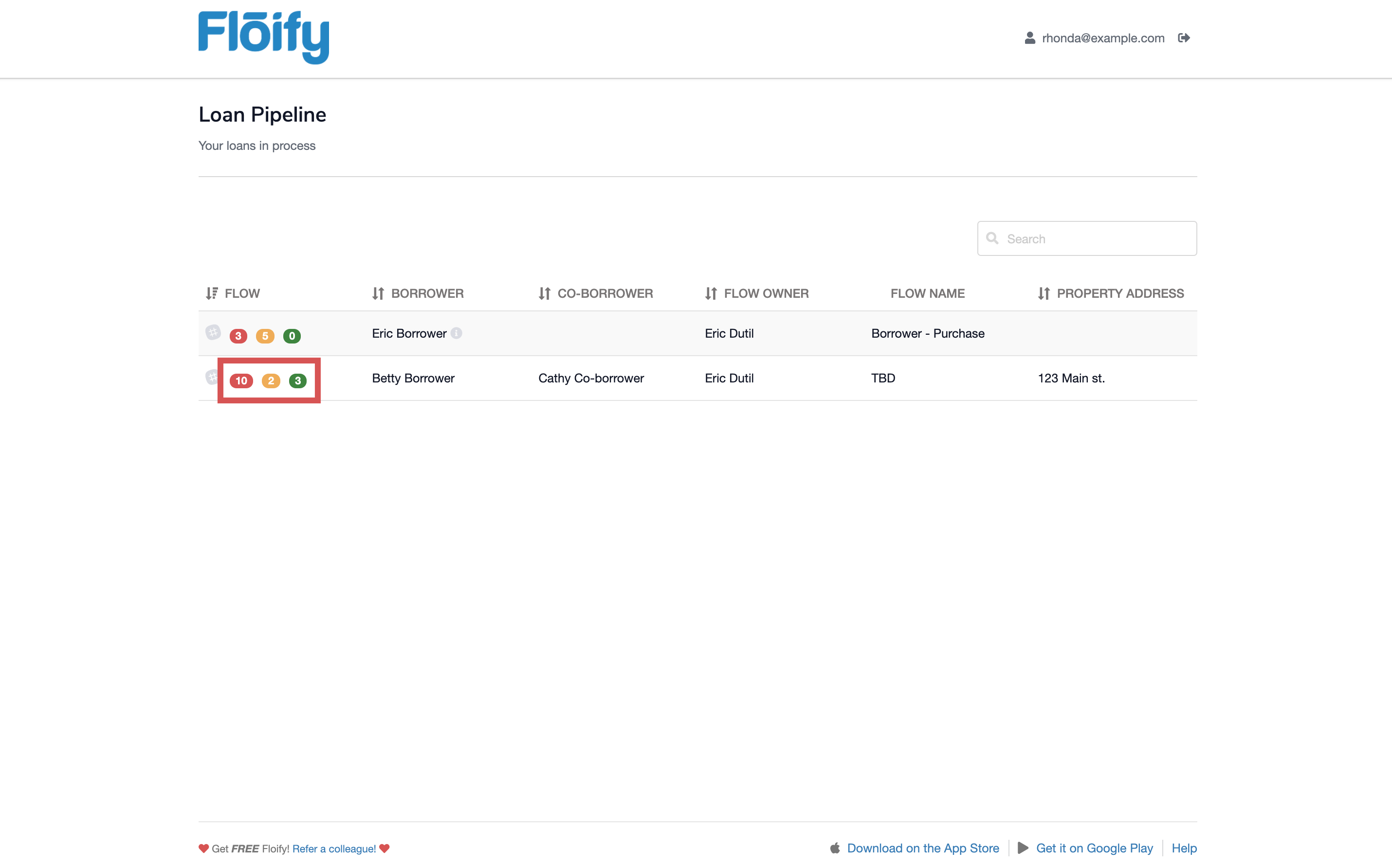 Select the Pre-Approval Letter, Arizona Forms, or Texas Forms button on the right hand side in blue depending on which form you need to generate:
Note: AZ/TX forms are state specific. For loans in other states, you can select the generic option to use a lender's pre-loaded template.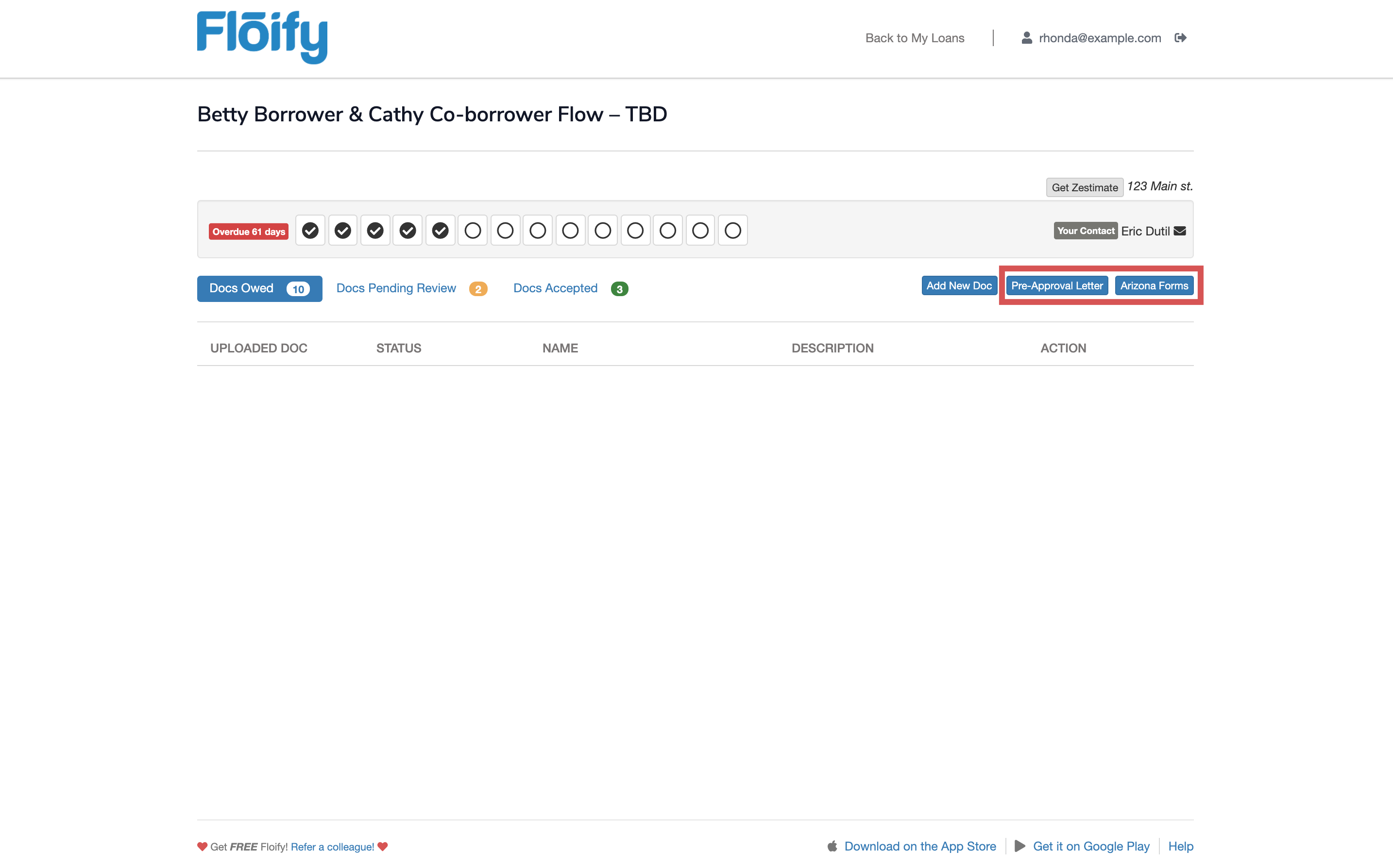 Pre-Approval Letter
For the standard pre-approval letter, you will see the parameters the lender has set under 'Loan Info for Review' at the bottom. Enter the values you want to stamp onto the letter in the top section, and select 'Make Pre-Approval Letter' to submit: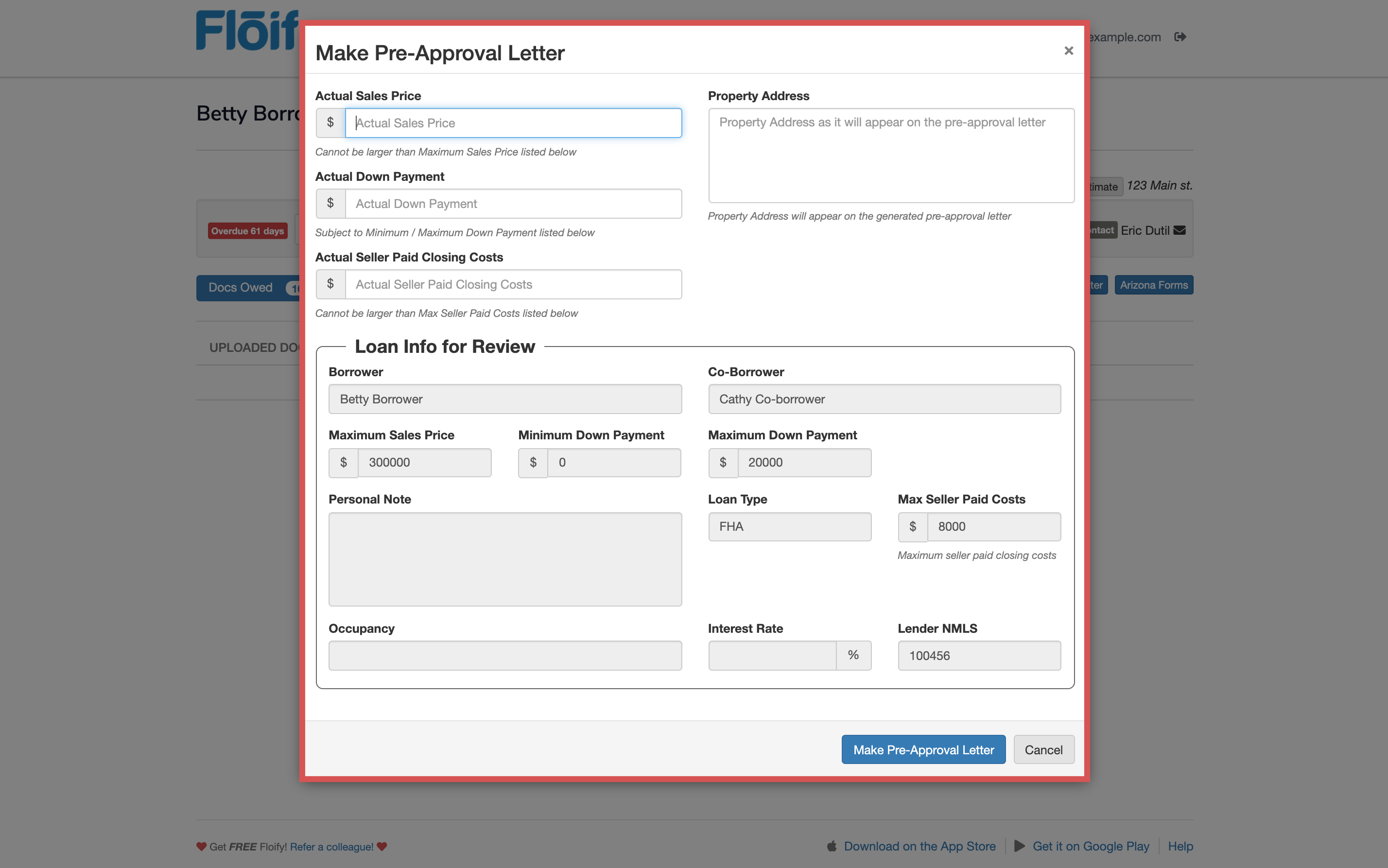 The letter will be visible to you in the Docs Accepted in a new Letters tab. You can view or download your new letter on the left hand side: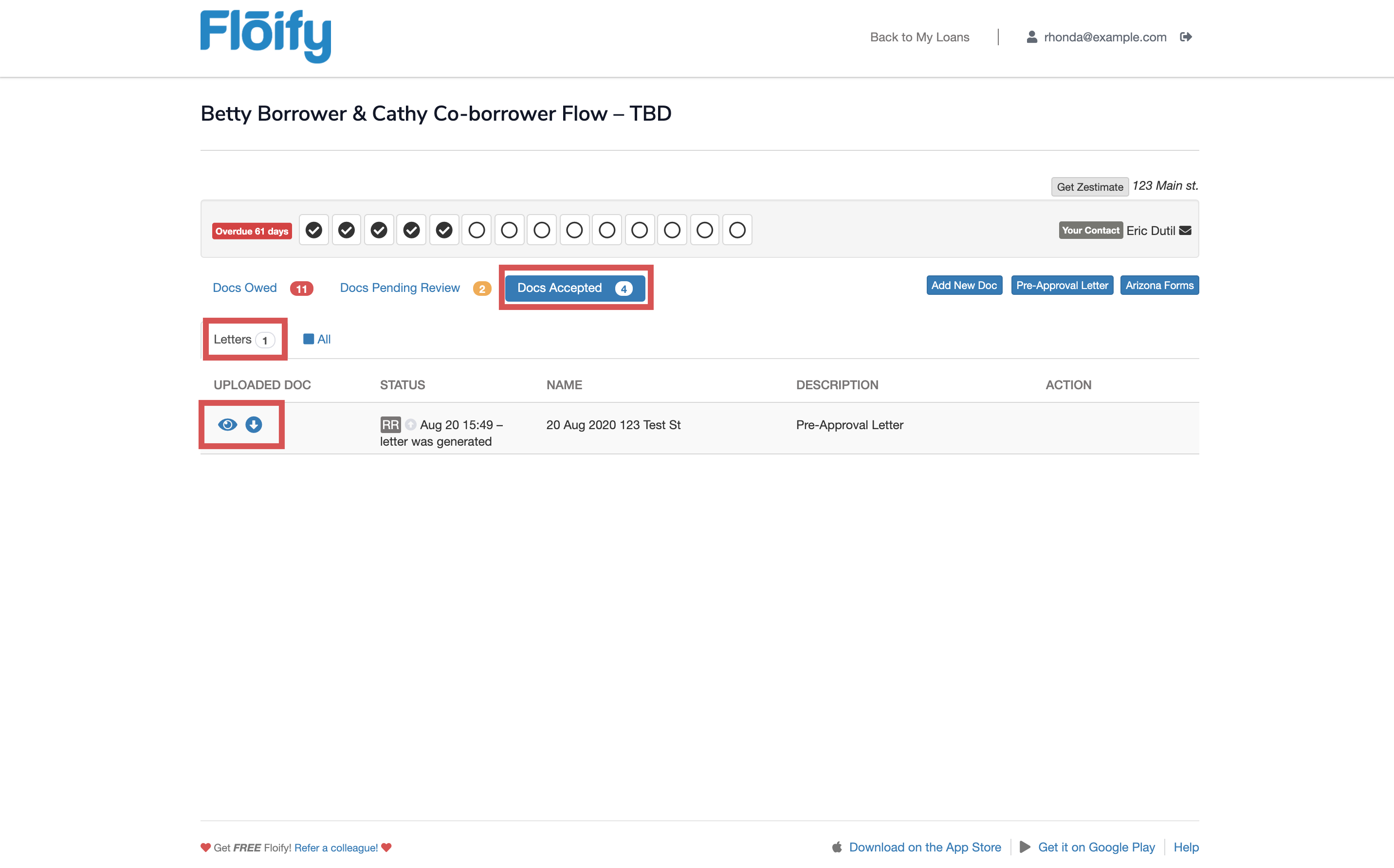 Arizona or Texas Forms
If generating Arizona/Texas forms, select the appropriate form to generate: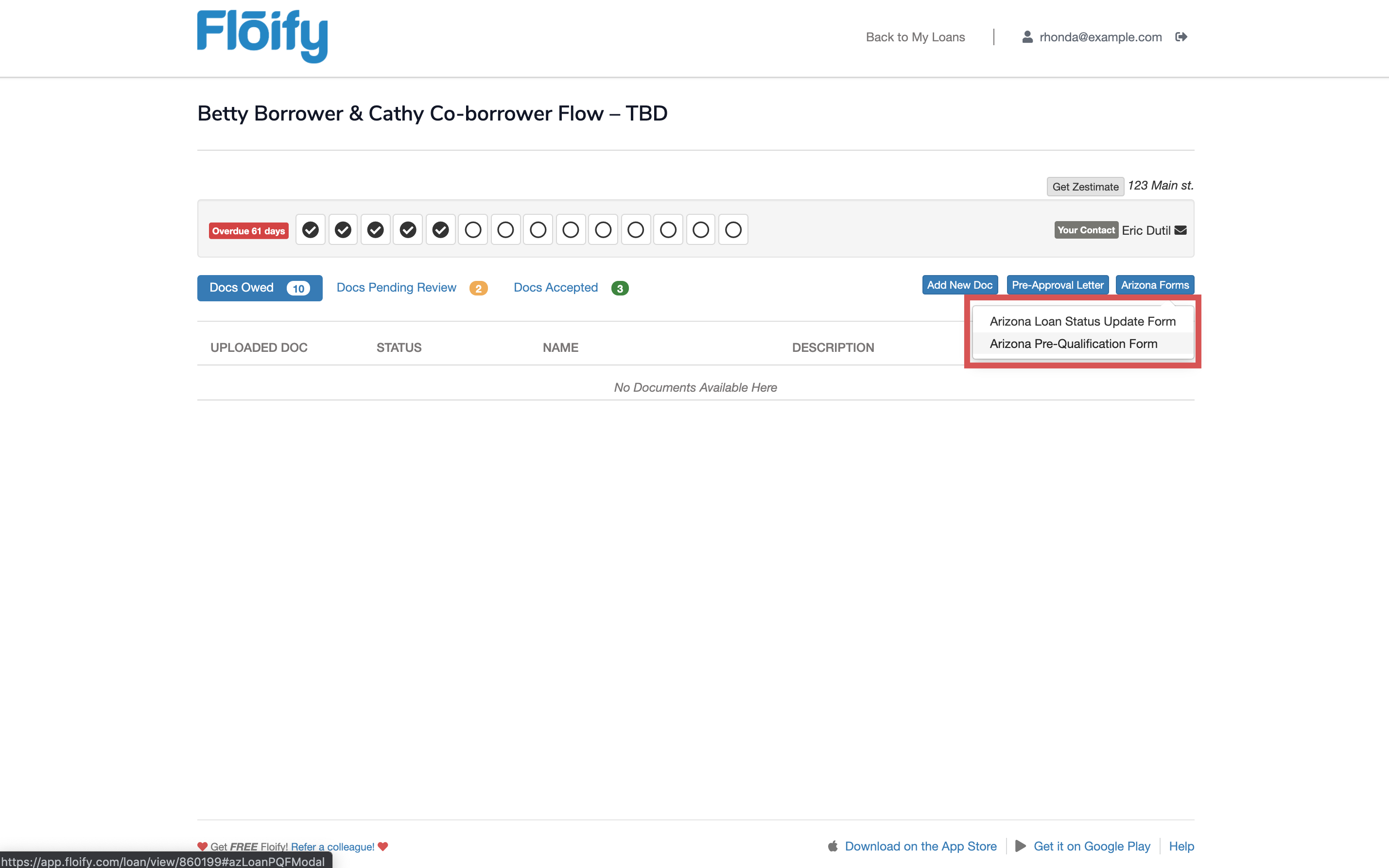 Fill out the data as needed and select 'Generate Form' to generate the form:
Note: The lender will need to ensure all the necessary information has already been adjusted on their side. If you are getting an error they will need to go in and complete these items.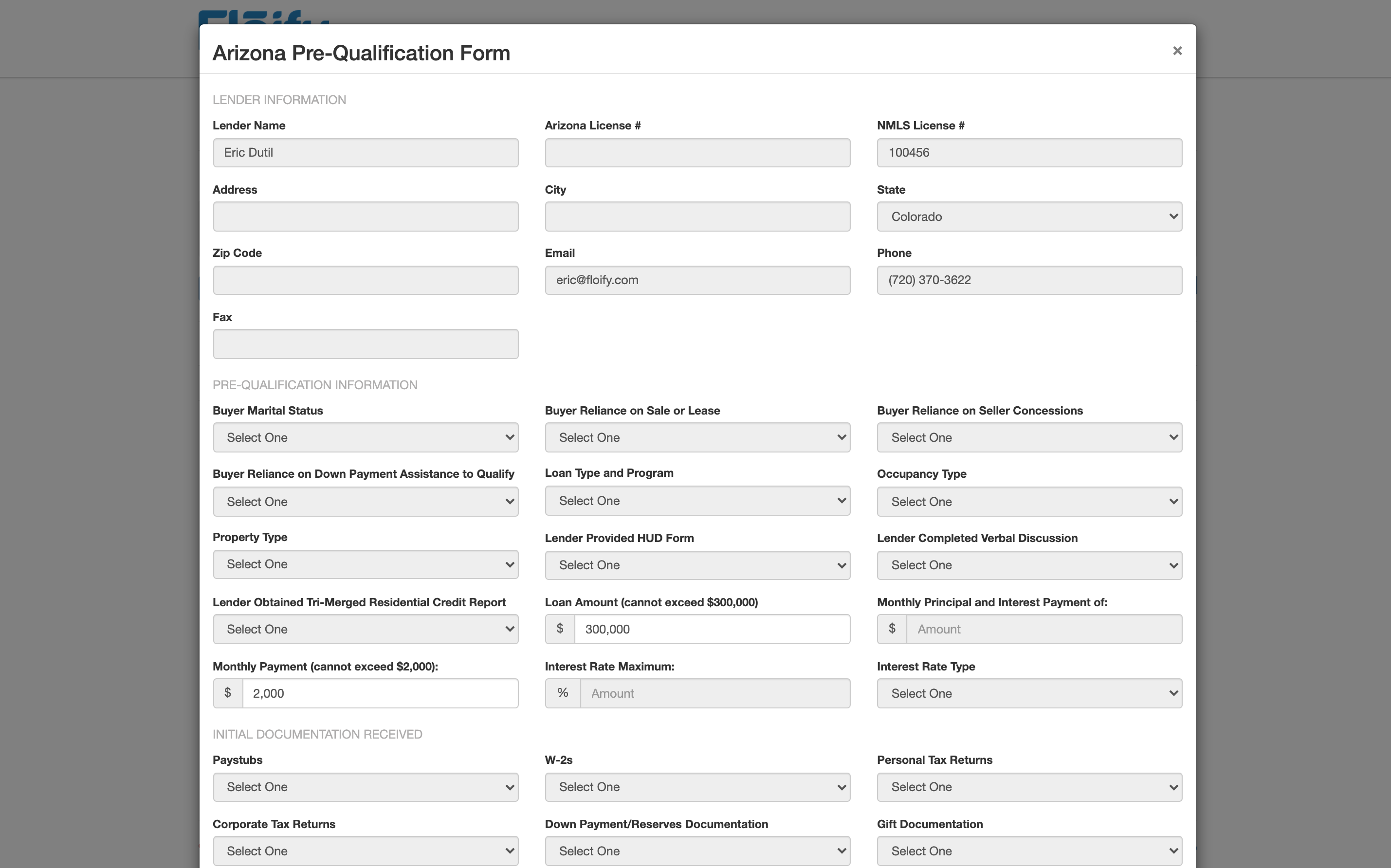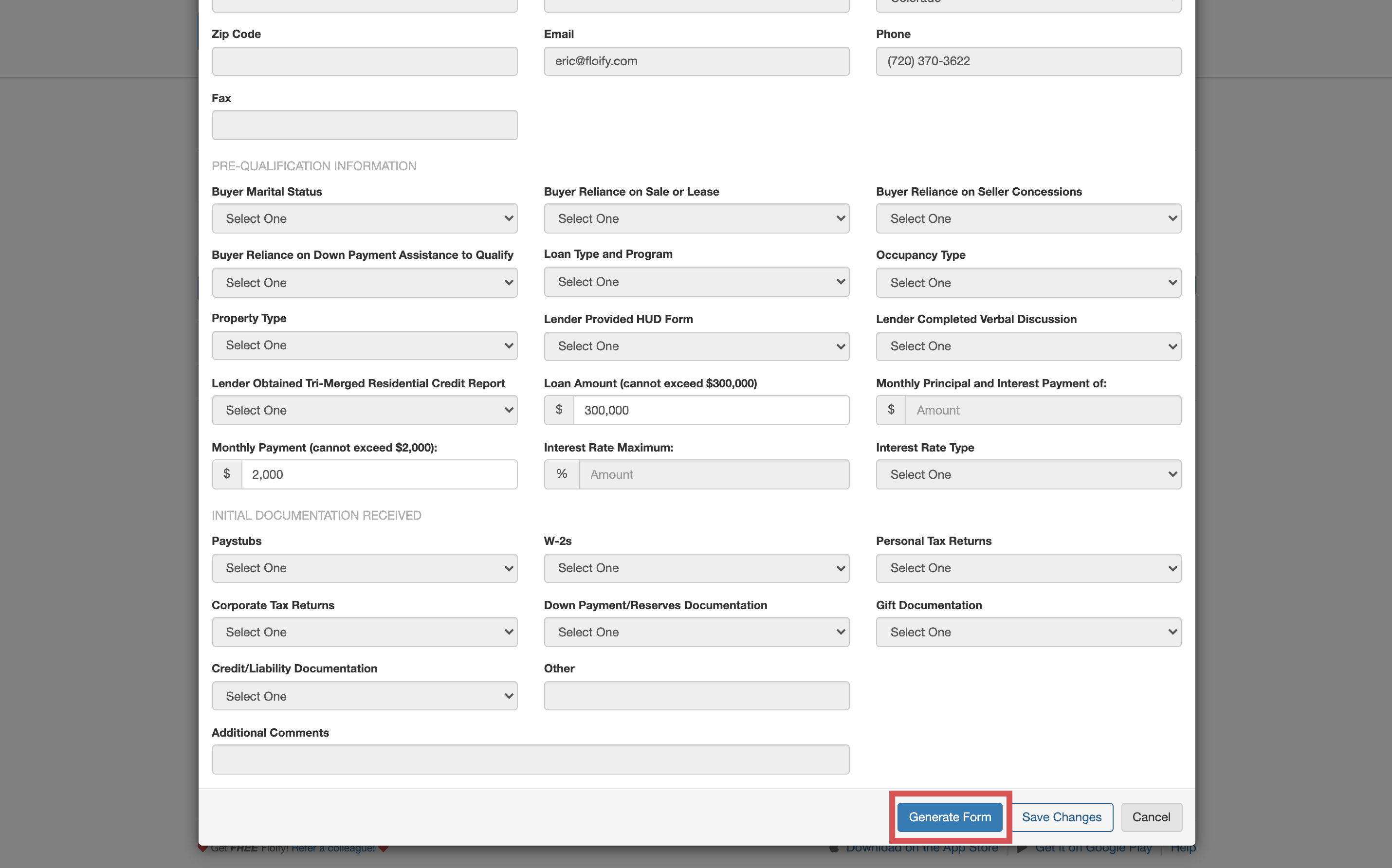 The letter will be visible to you in the Docs Accepted in a new Letters tab. You can view or download your new letter on the left hand side: