Overview
The E-Sign settings allow for you to set up and manage Floify E-Sign.
Among these settings, you'll have access to edit a Floify E-Sign template.
Floify E-Sign allows you to request one-off e-signature documents or make e-signature templates you can request from all borrowers.
How to Set Up
From your team pipeline, navigate to Settings and select the E-Sign tab: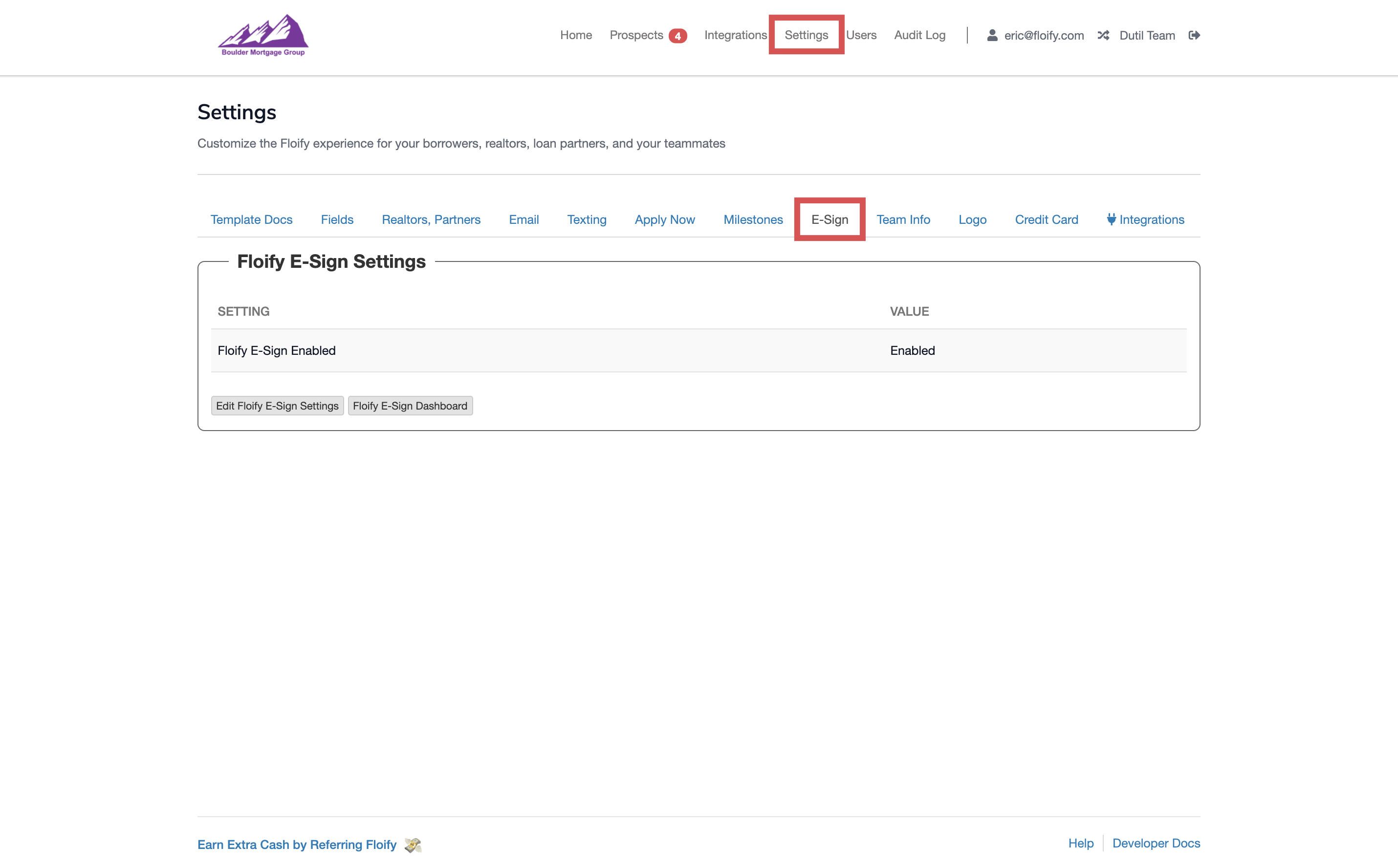 Select the option Floify E-Sign Dashboard: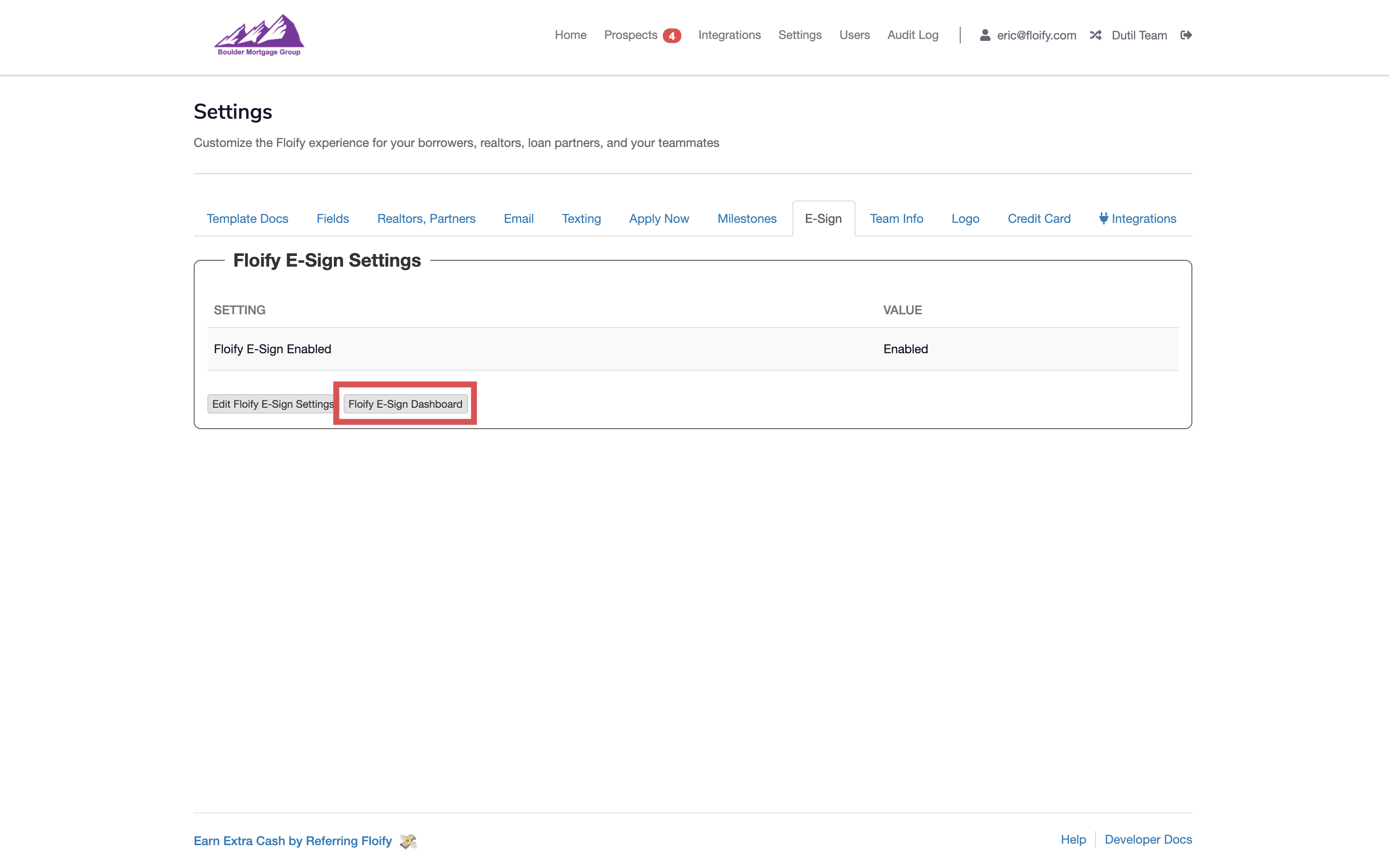 All existing templates will be listed for you to review. Select the Edit option towards the right of the template to make any changes: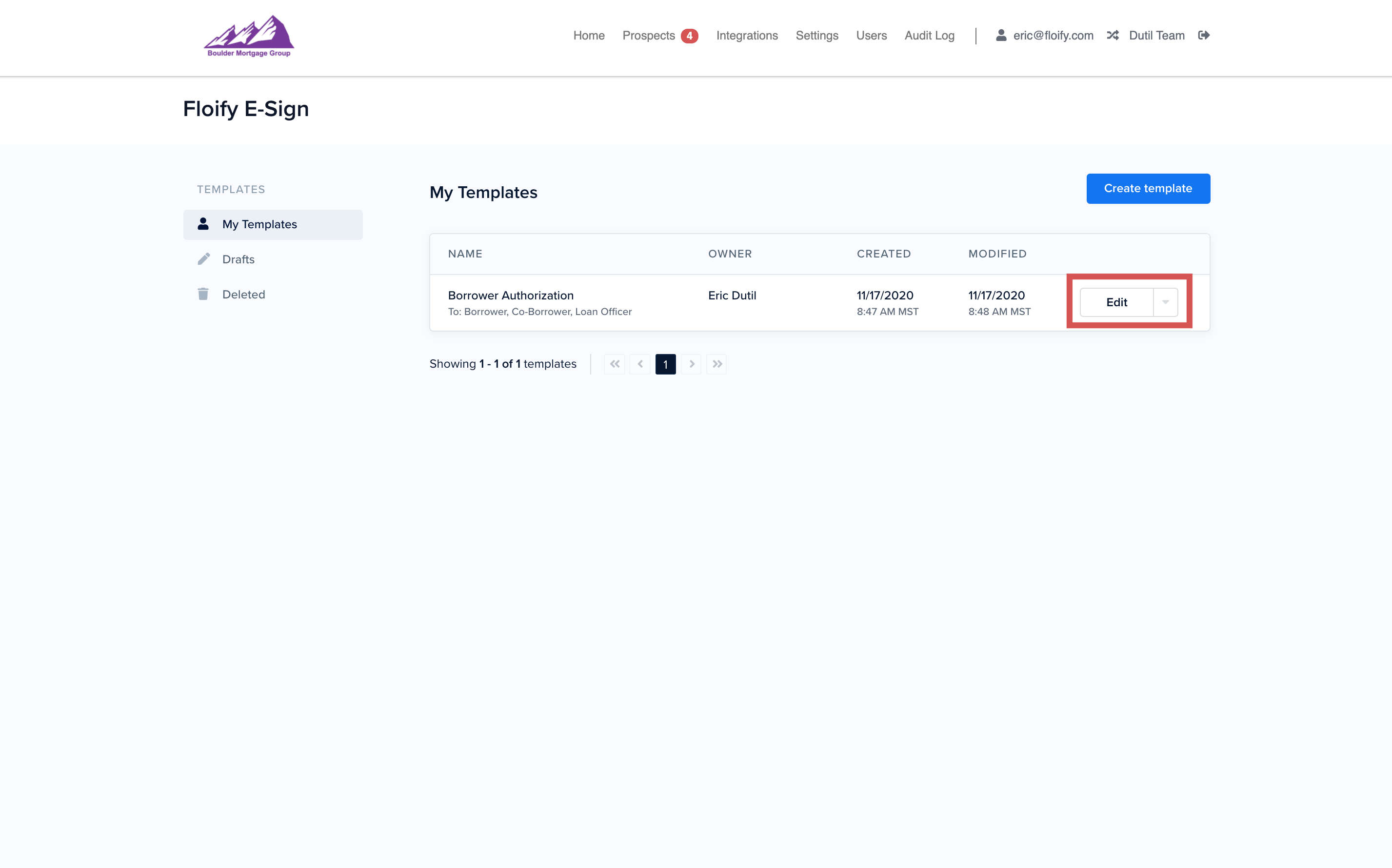 Edit the template name, documents, or recipients. Once completed, you can Save and Close to finish up your edits, or select Next to proceed to edit the tags on the document: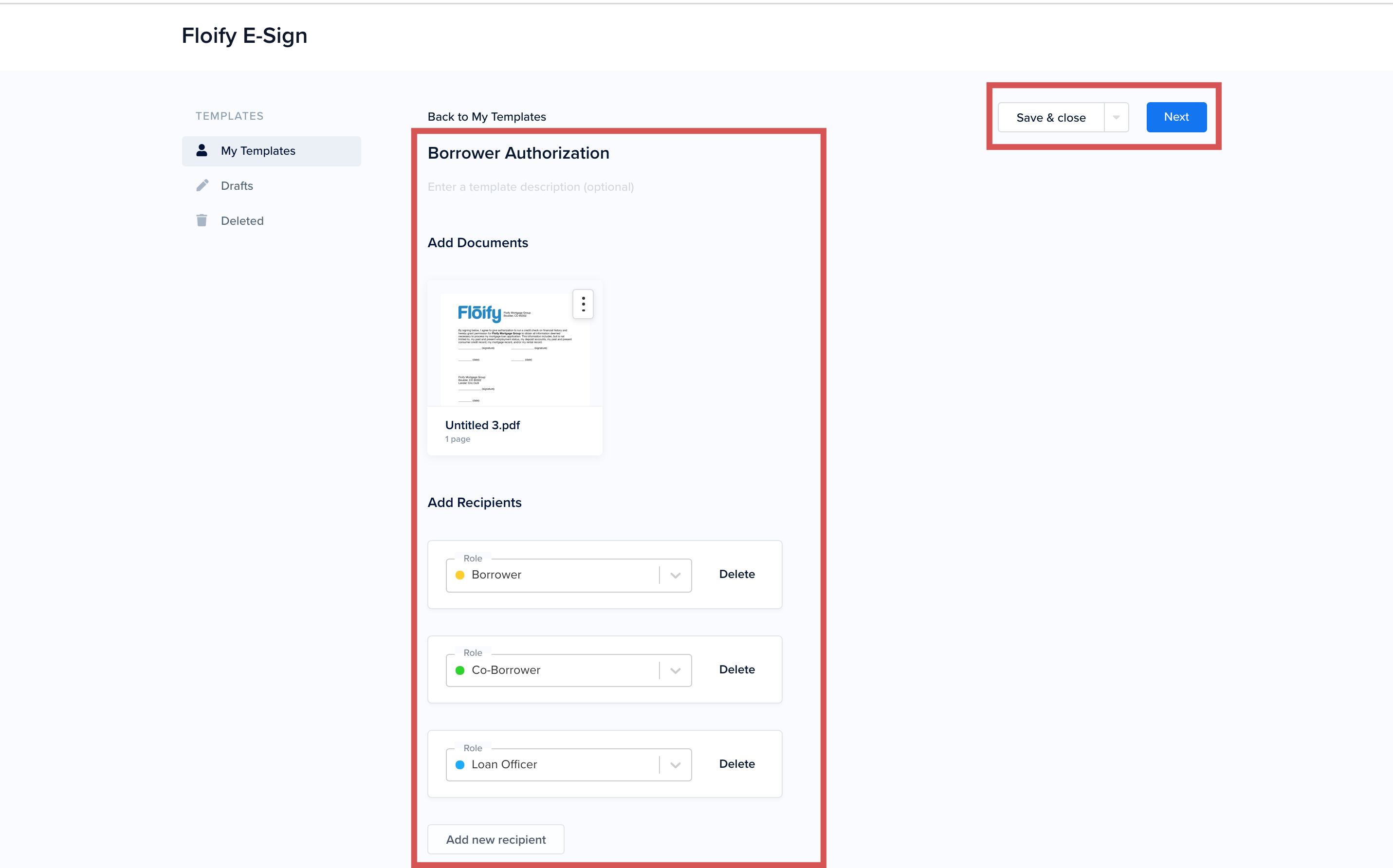 Select the recipient with the dropdown list on the left side of the document. Drag and drop the e-sign fields on the left side onto your template. Follow the guides below to change recipients and delete fields. Each recipient will be designated a specific color:
Note: The fields that are available for use are Signature, Initials, Date Signed, Name, Text, Checkbox, Dropdown, Radio, and Note.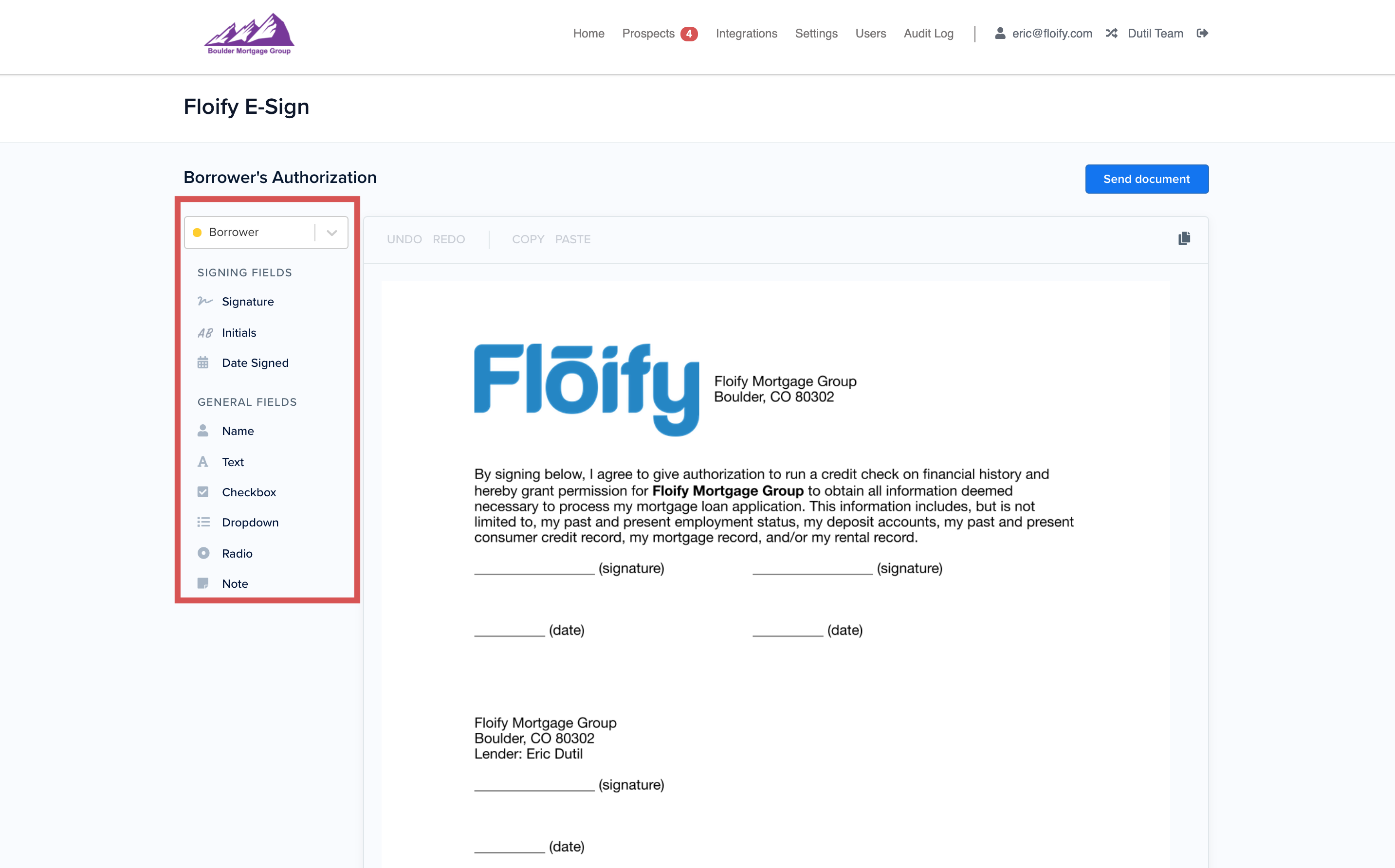 Click a field on the template, and select the Delete option to remove the field from the template: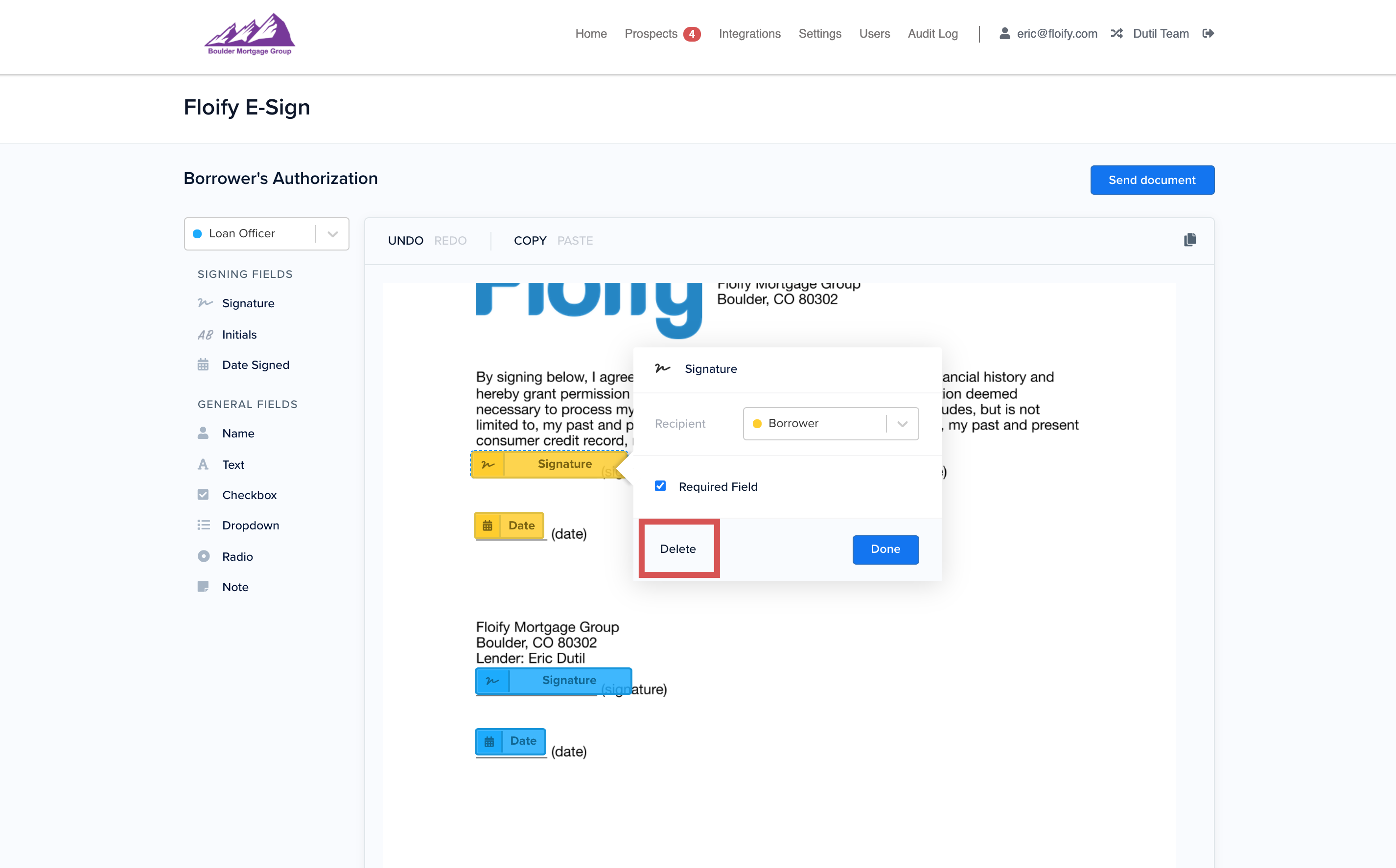 Change the recipient of a field already on the template by clicking the field and using the dropdown menu to select a different recipient: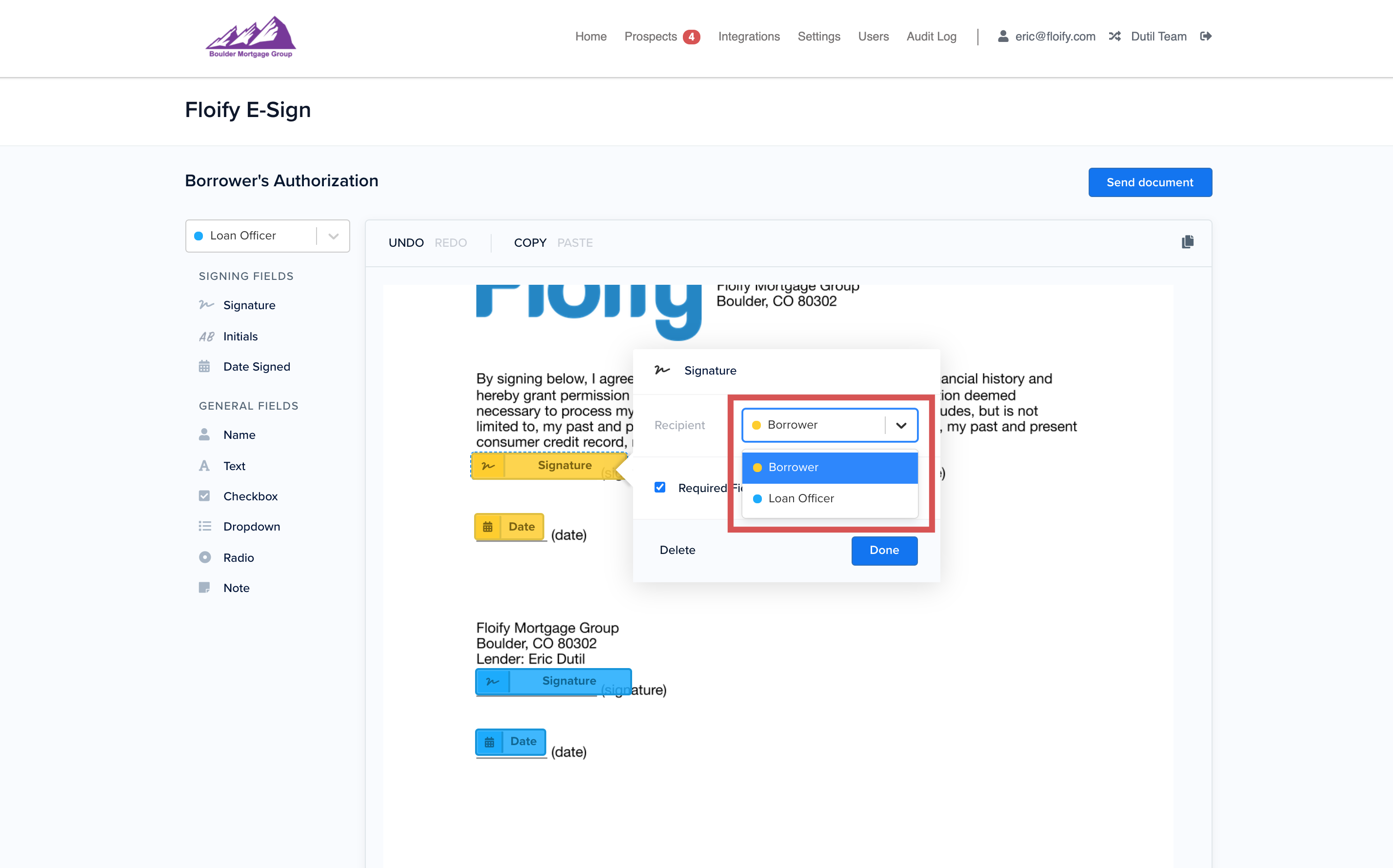 Easily navigate to additional pages in the template by selecting the pages icon in the right corner: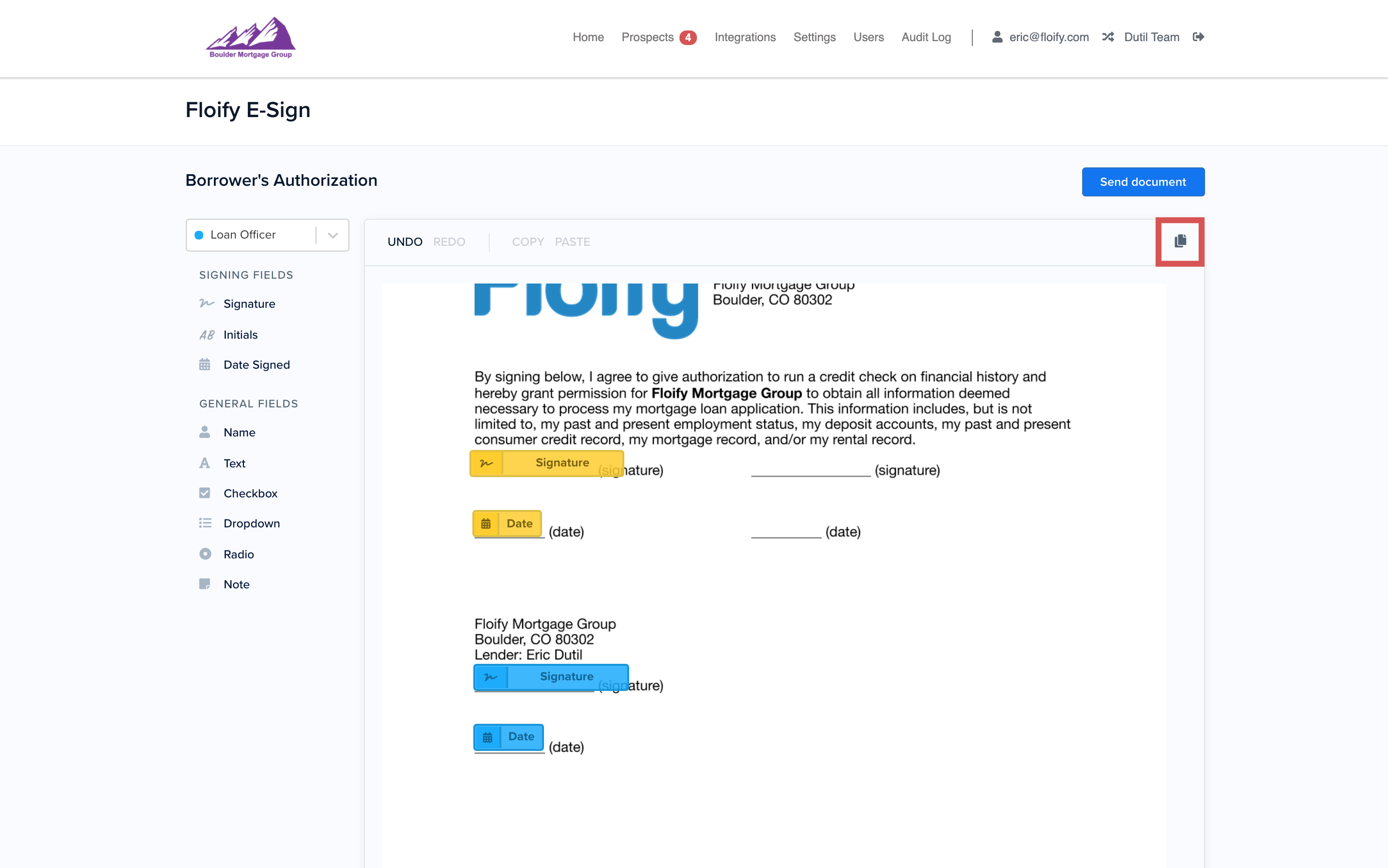 Once the edits are completed, select the Save and Close option to confirm your changes: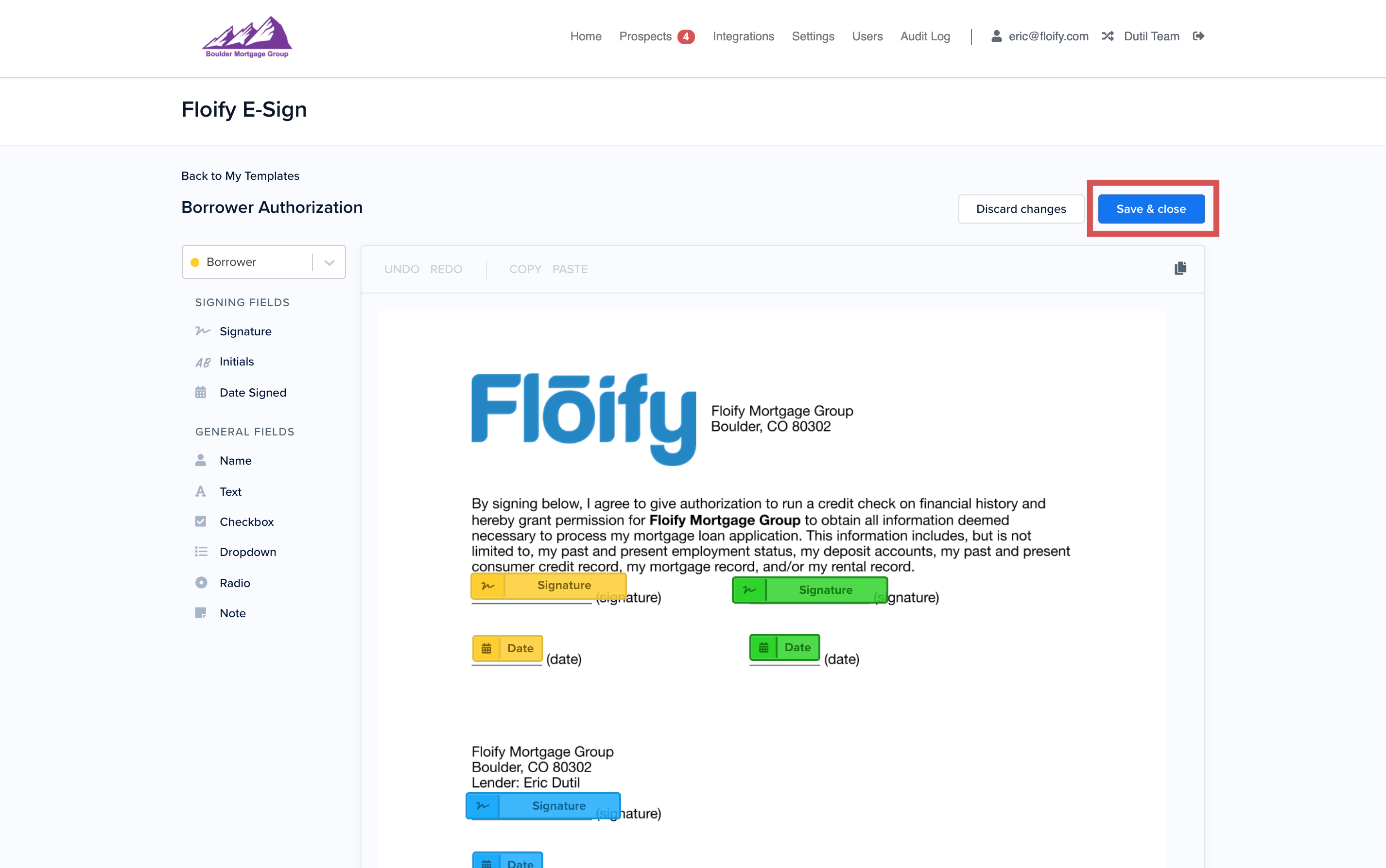 Success! The Floify E-Sign template has been adjusted and will apply moving forward.