Overview
The Team Info settings allow for you to make various configuration changes to your team names, landing page, and progressive web app.
Among these settings, you'll have access to change your landing page link.
Your landing page link will direct your borrowers to apply and log in to the portal. You will have a default sub-domain (generally firstnamelastname.floify.com), but it can be edited if you prefer to use a company or team name, or anything else of your choosing that is available.
How to Set Up
From your team pipeline, navigate to Settings and select the Team Info tab: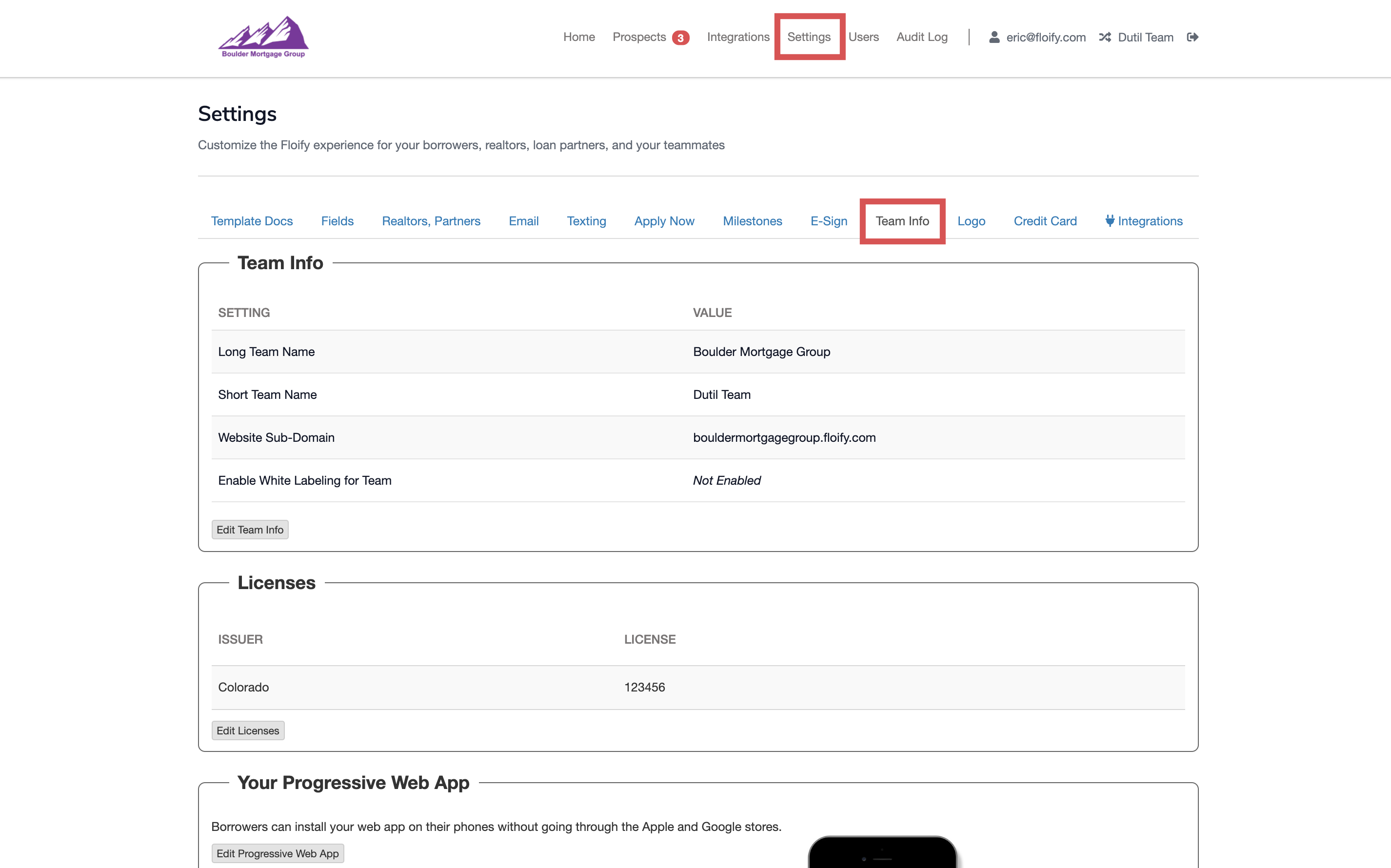 Scroll down to Team Info and select the option to Edit Team Info: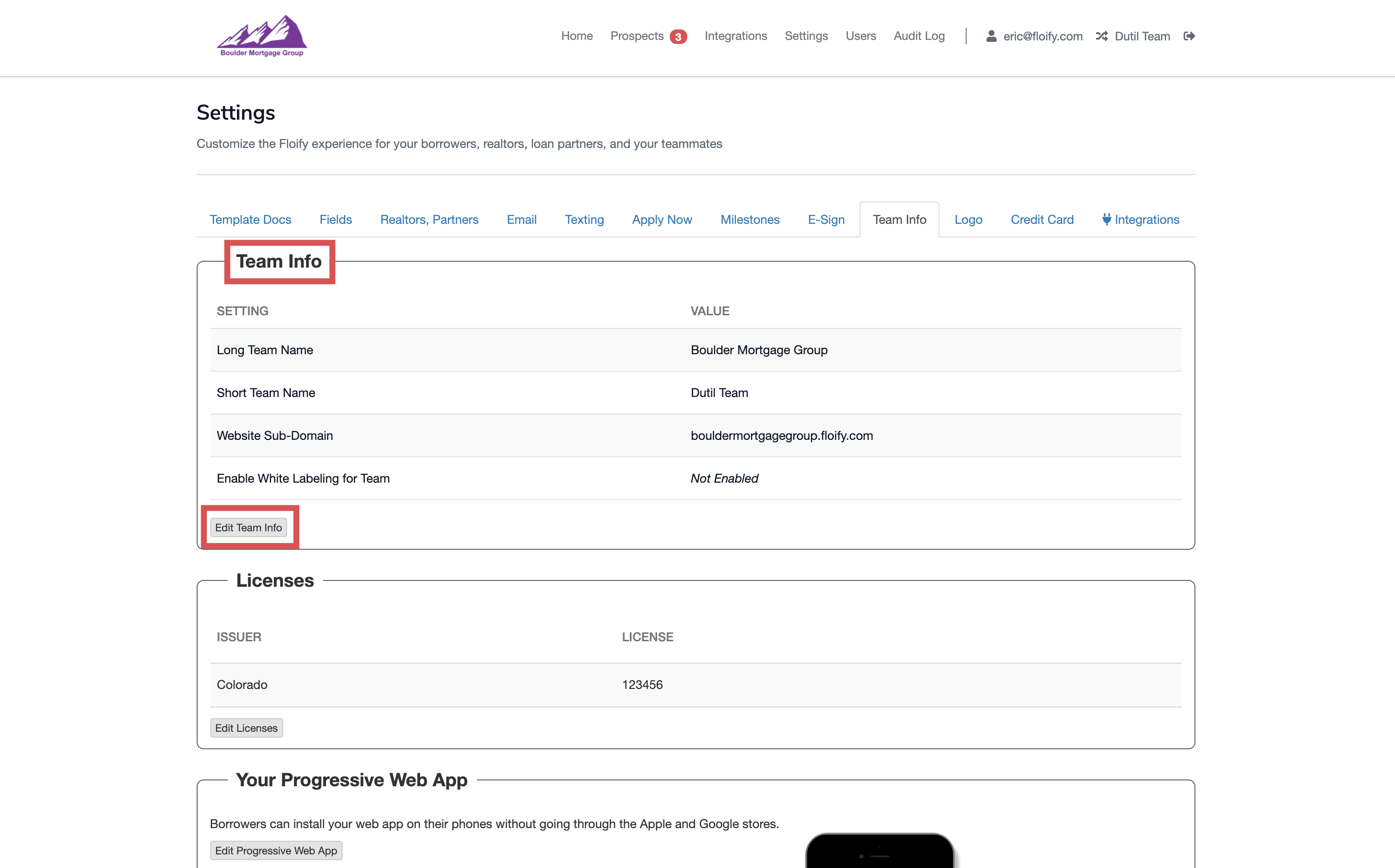 Edit the first portion of the sub-domain as you'd like. Make sure you select Save to confirm the change:
Note: If the sub-domain is not available, you will see a red X to the right; otherwise you will see a checkmark to let you know this sub-domain is available to choose.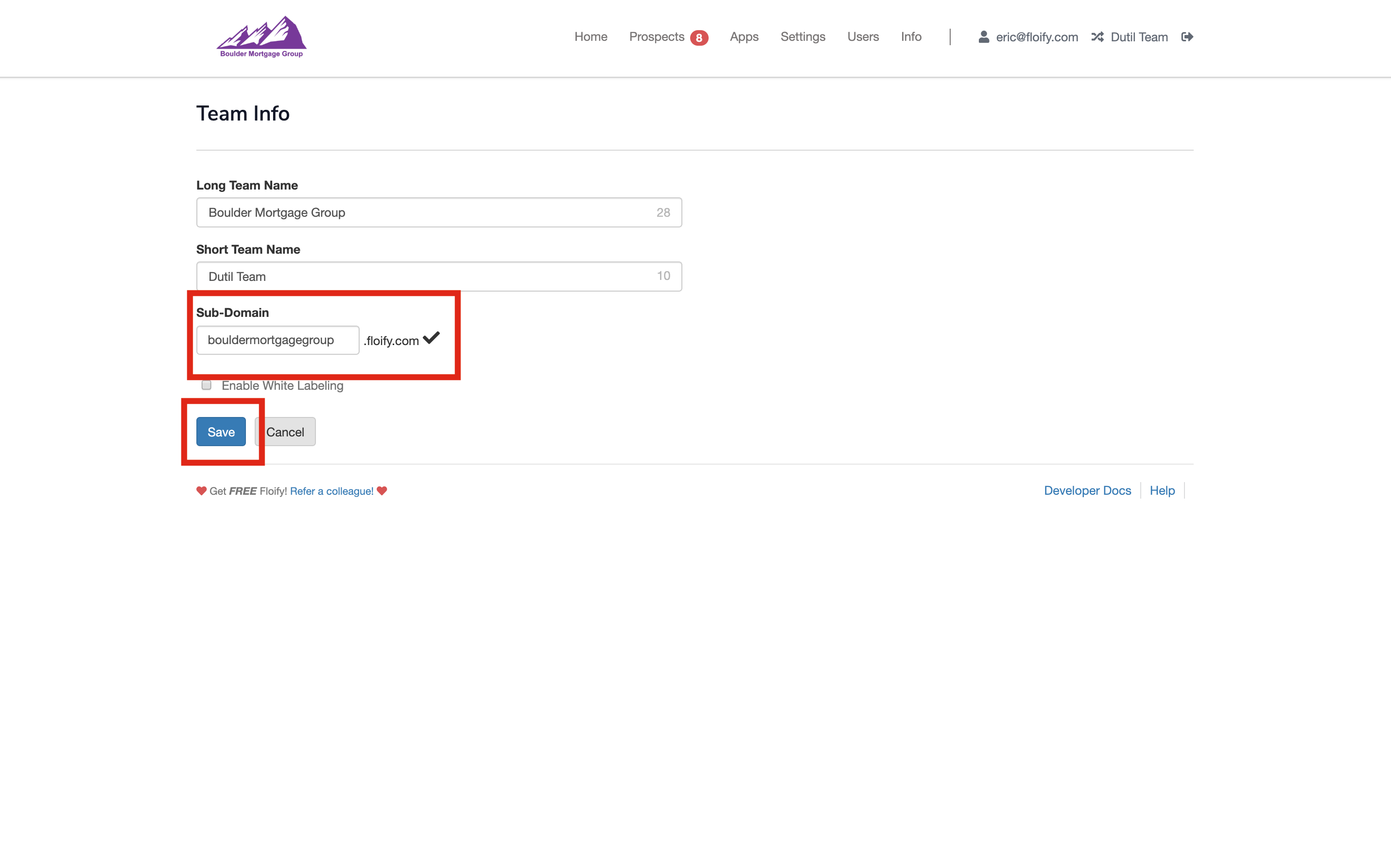 Success! Your borrowers can now access your landing page via the new link.