Overview
Adding or updating your credit vendor password can be done easily and quickly in your account as needed.
This help article provides a tutorial on how to update your credit vendor password once the integration has already been set up.
How to Use
From your team pipeline, navigate to Settings and then the Integrations tab: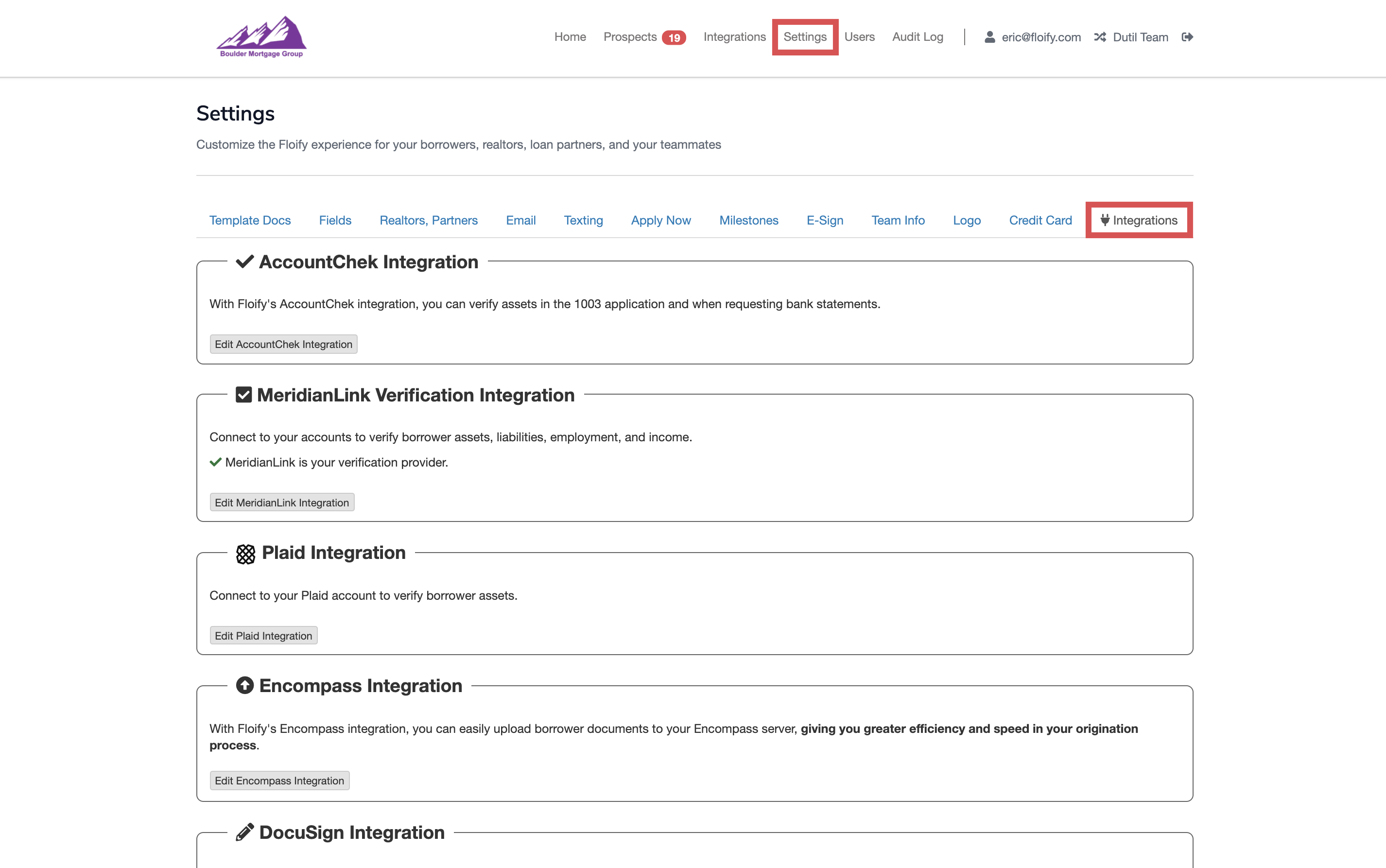 Scroll down and locate your credit vendor. Select the option to edit the integration: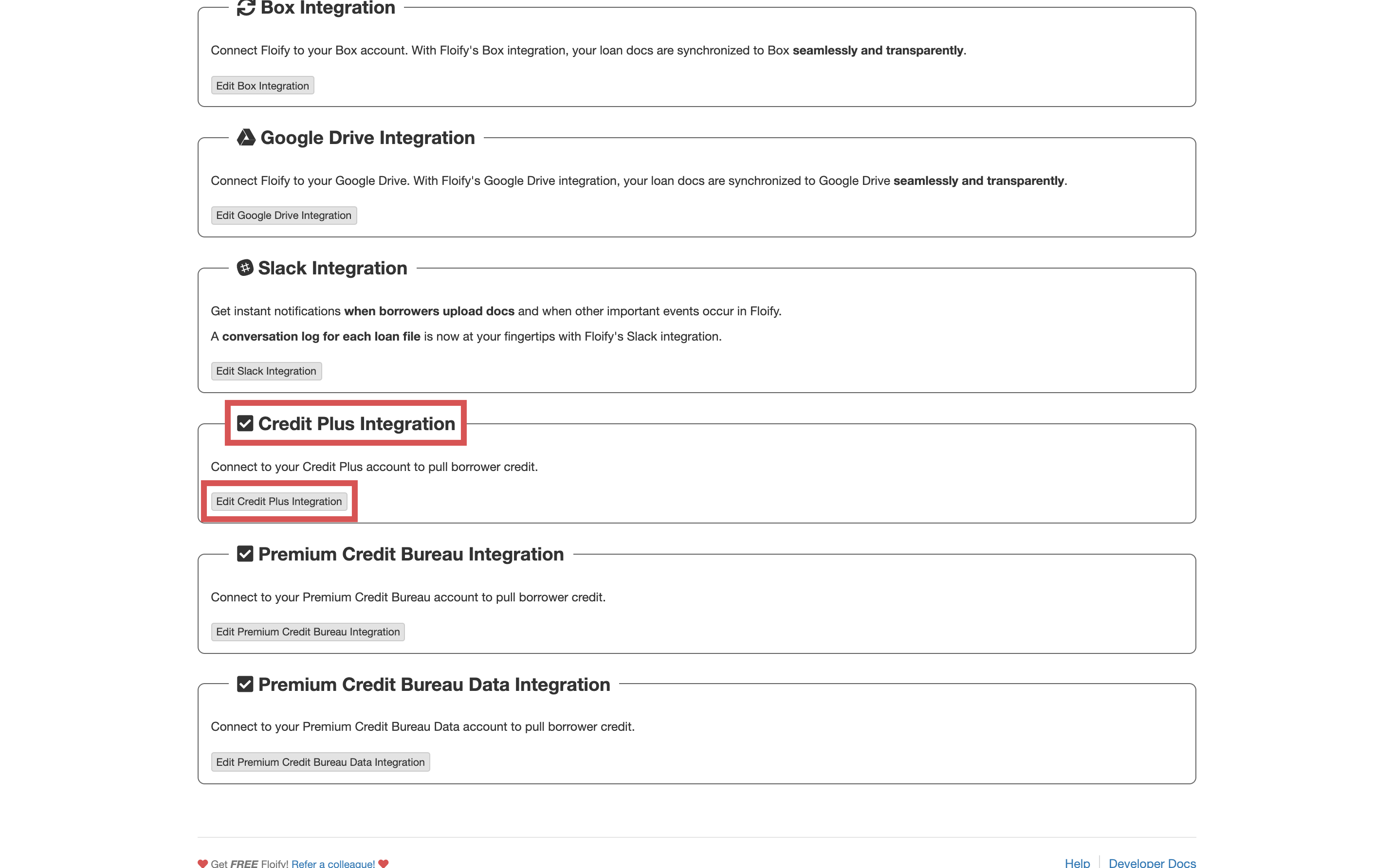 Enter your credentials in the username and password slots available. You can update your credentials for both soft and hard credit pulls if they are separate. Make sure you select Save to confirm the changes going forward:
Note: Your credentials will be validated during your first credit pull. You will be notified if there are any issues.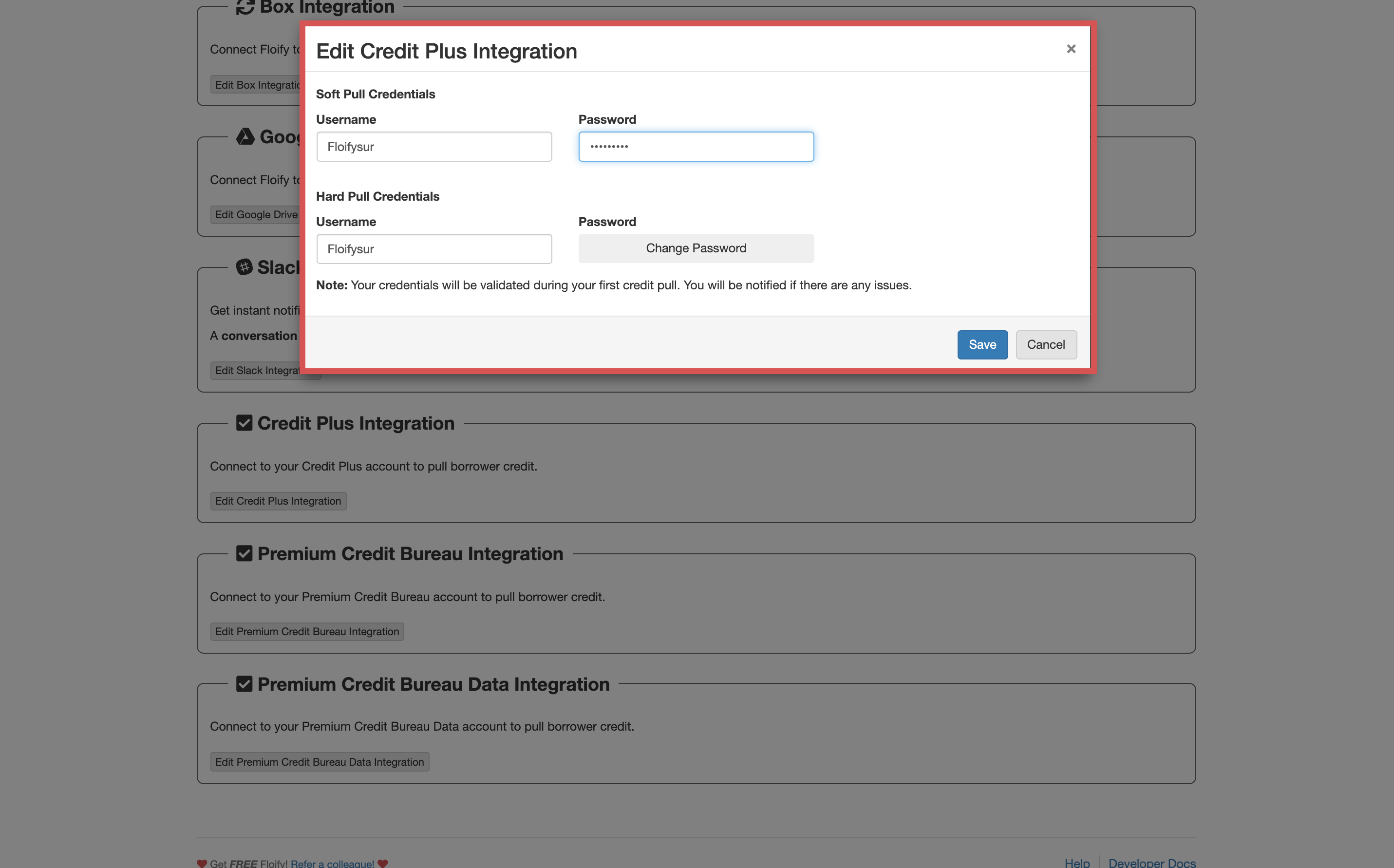 Success! The credit pulls going forward will use your updated credentials.