Overview
The Team Info settings allow for you to make various configuration changes to your team names, landing page, and progressive web app.
Among these settings, you'll have access to update your progressive web app icon and name.
The progressive web app functions just a like a regular web page or site, but allows your customers to add it to their phone or tablet like a native mobile app, complete with an icon and label they would click on to launch.
You can find more information regarding the progressive web app here: Progressive Web App.
How to Set Up
From your team pipeline, navigate to Settings and select the Team Info tab: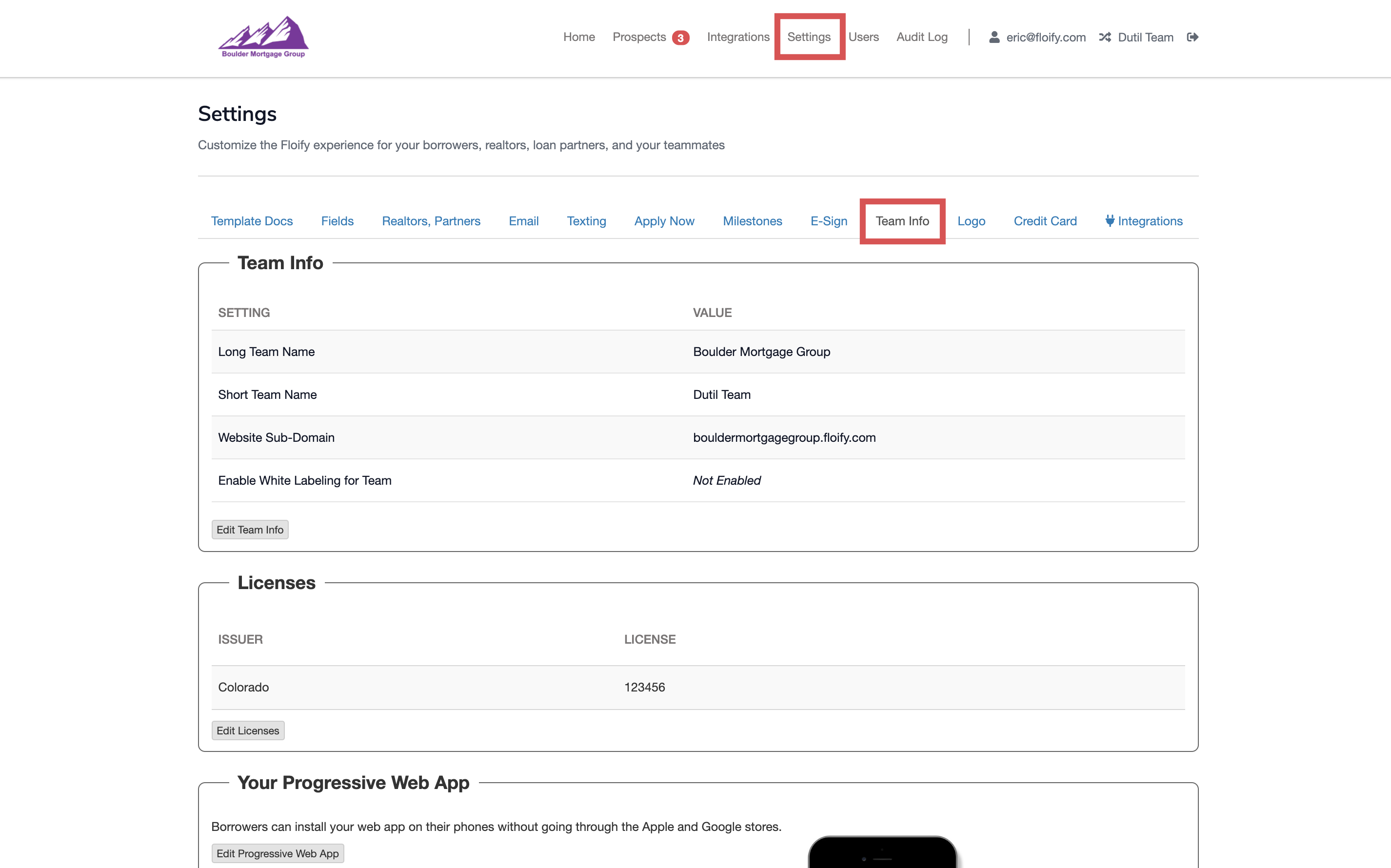 Scroll down to Your Progressive Web App and select the option to Edit Progressive Web App: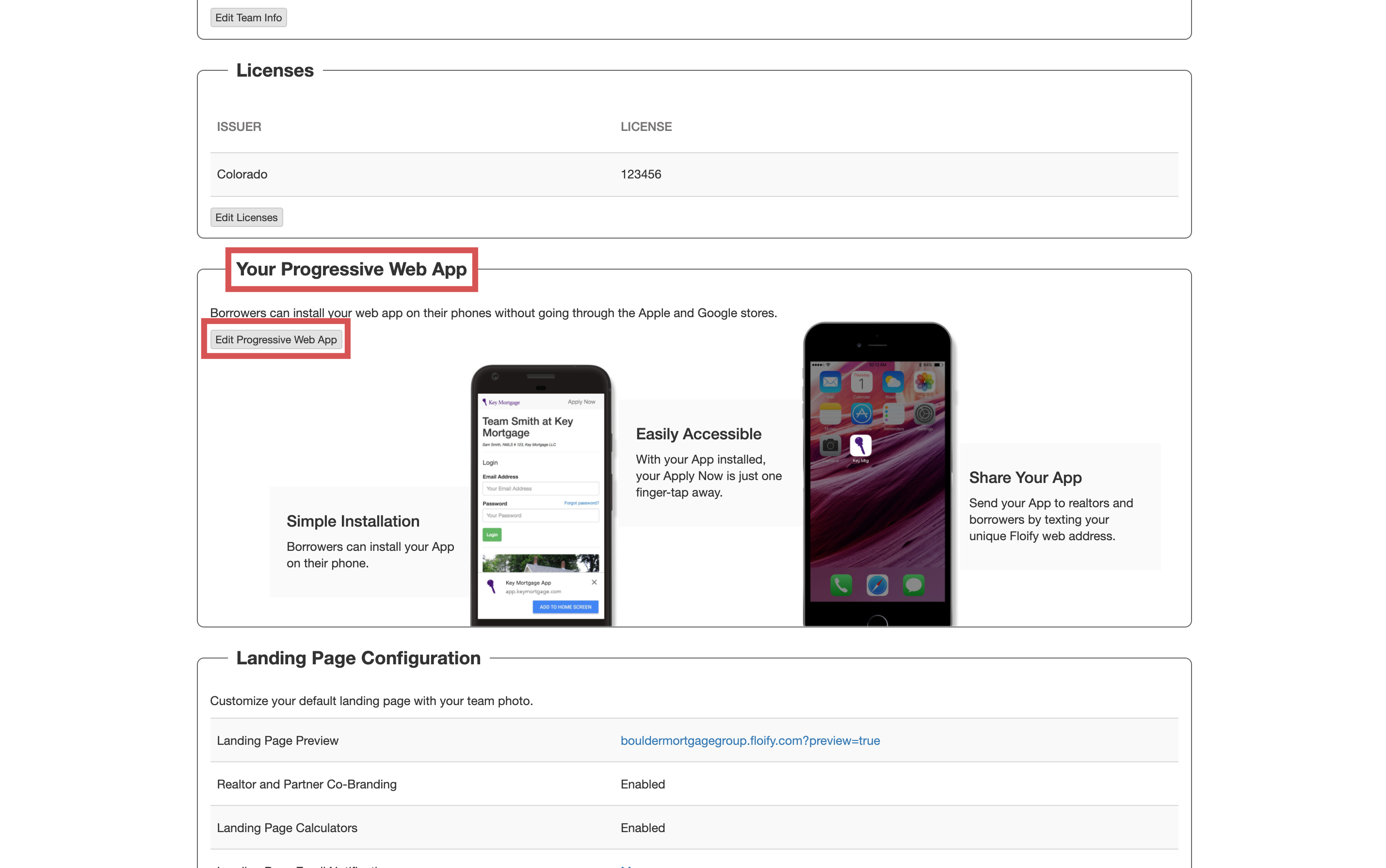 Update the app name as needed:
Note: There is a max of 14 characters for the app name.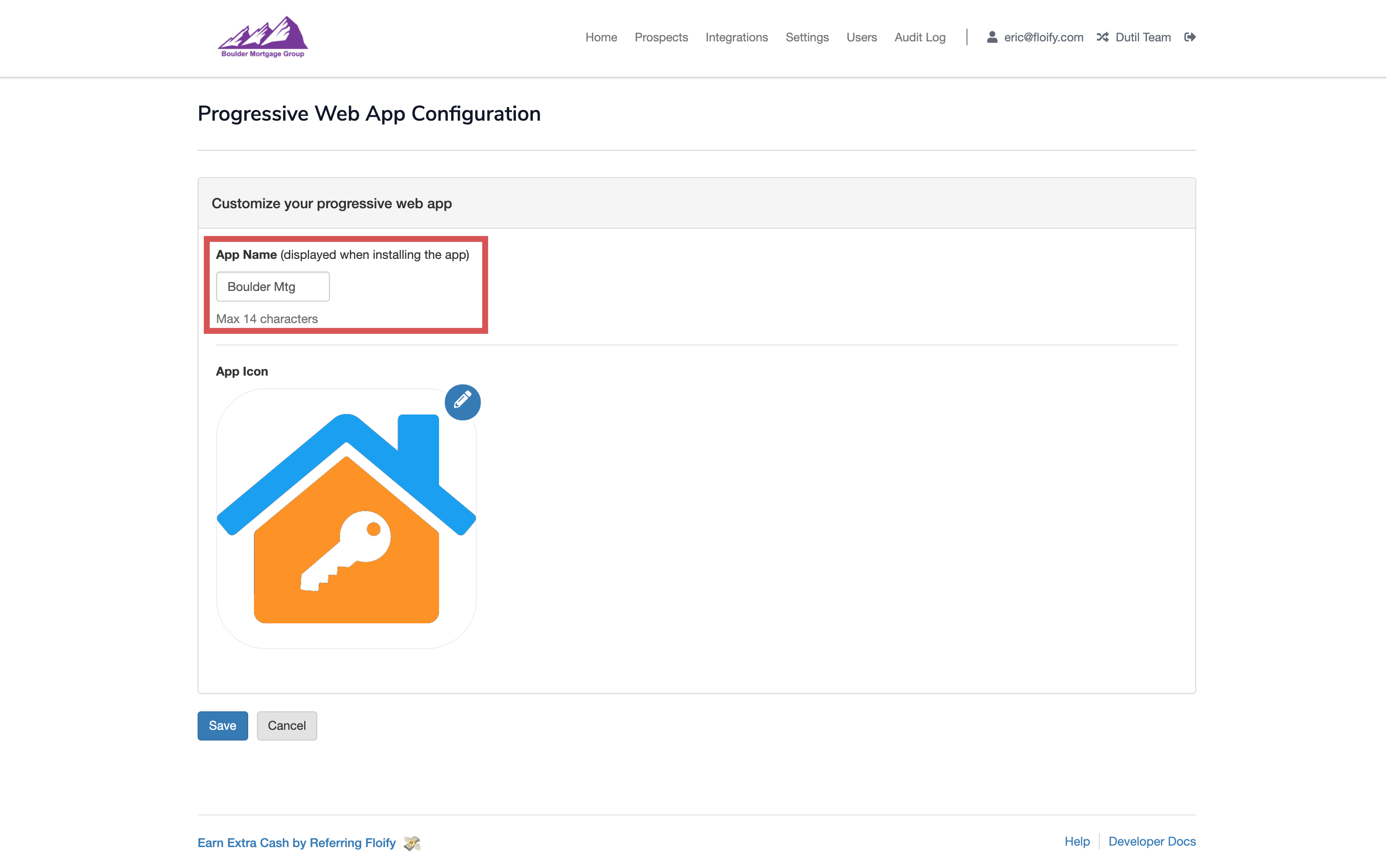 Select the pencil/paper and Change App Icon to select a new app icon: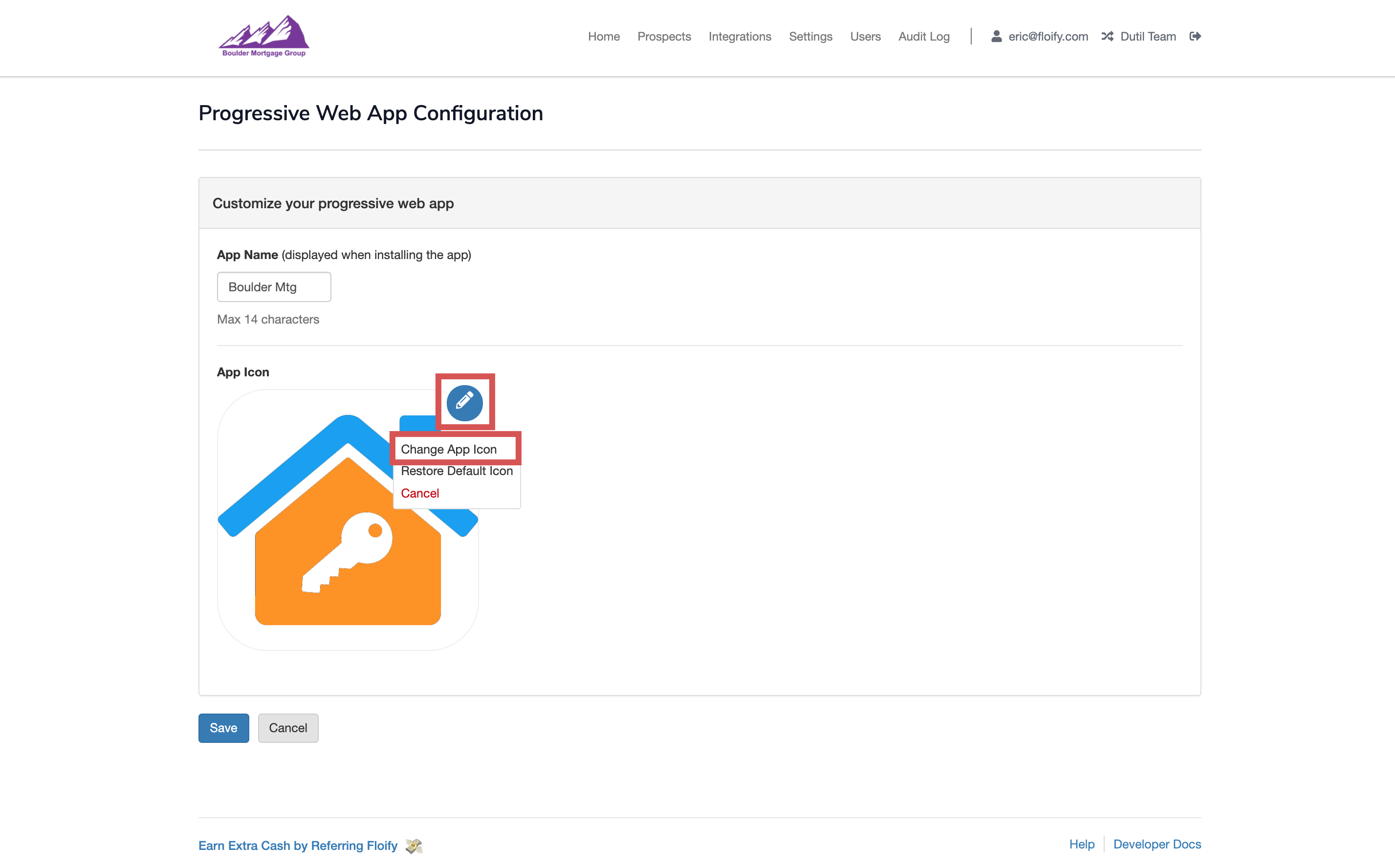 Drag and drop your image or select a file to upload. Make sure you select Save to confirm your changes: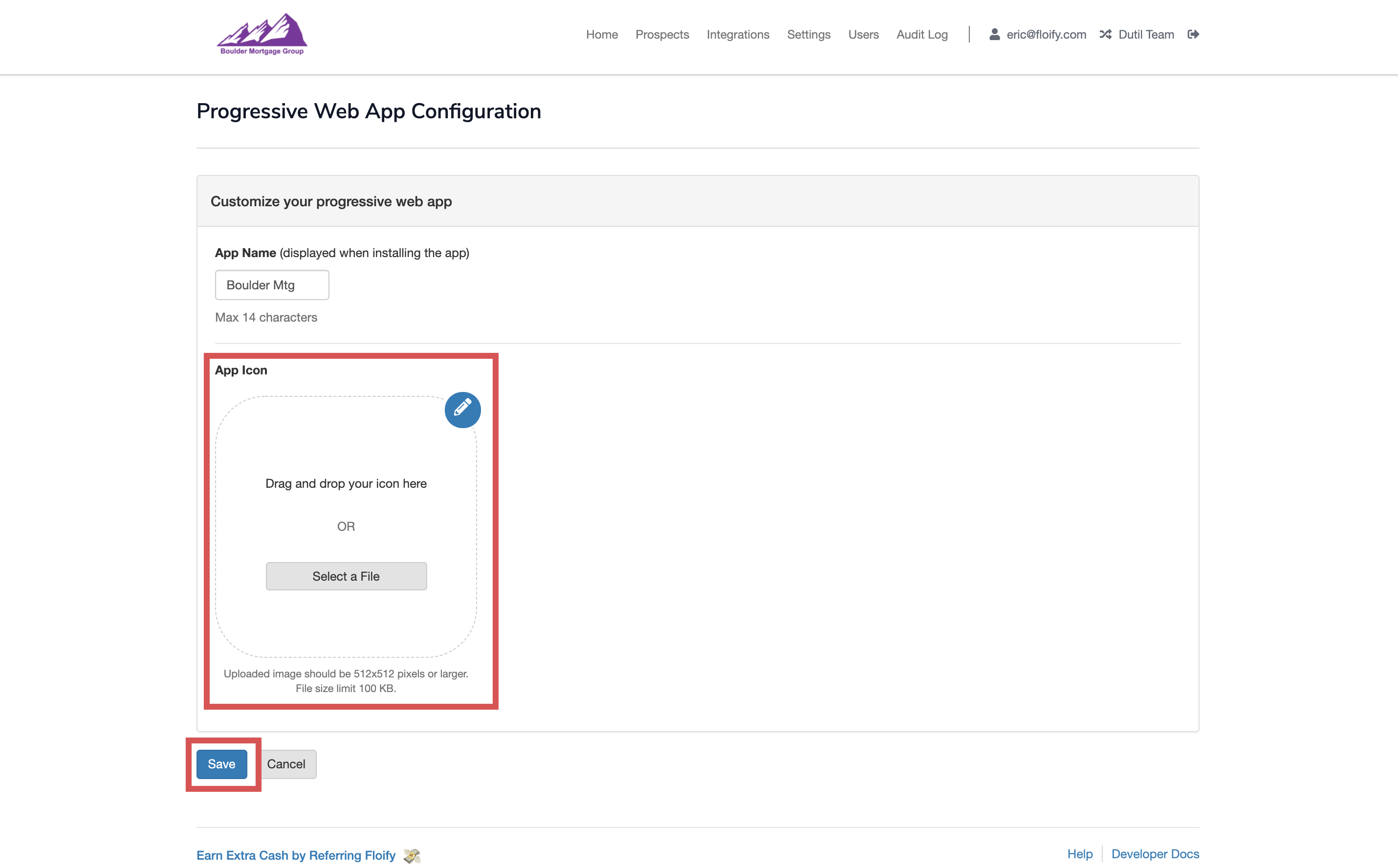 Success! The new app name and icon will be available moving forward.