Overview
The Team Info settings allow for you to make various configuration changes to your team names, landing page, and progressive web app.
Among these settings, you'll have access to white label your account.
White labeling allows you to embed Floify in your own website and mask our domain. When borrowers visit your site and access Floify, they will see your URL in the address bar – and when they receive email and text messages from Floify, it will show your site's URL.
How to Set Up
From your team pipeline, navigate to Settings and select the Team Info tab: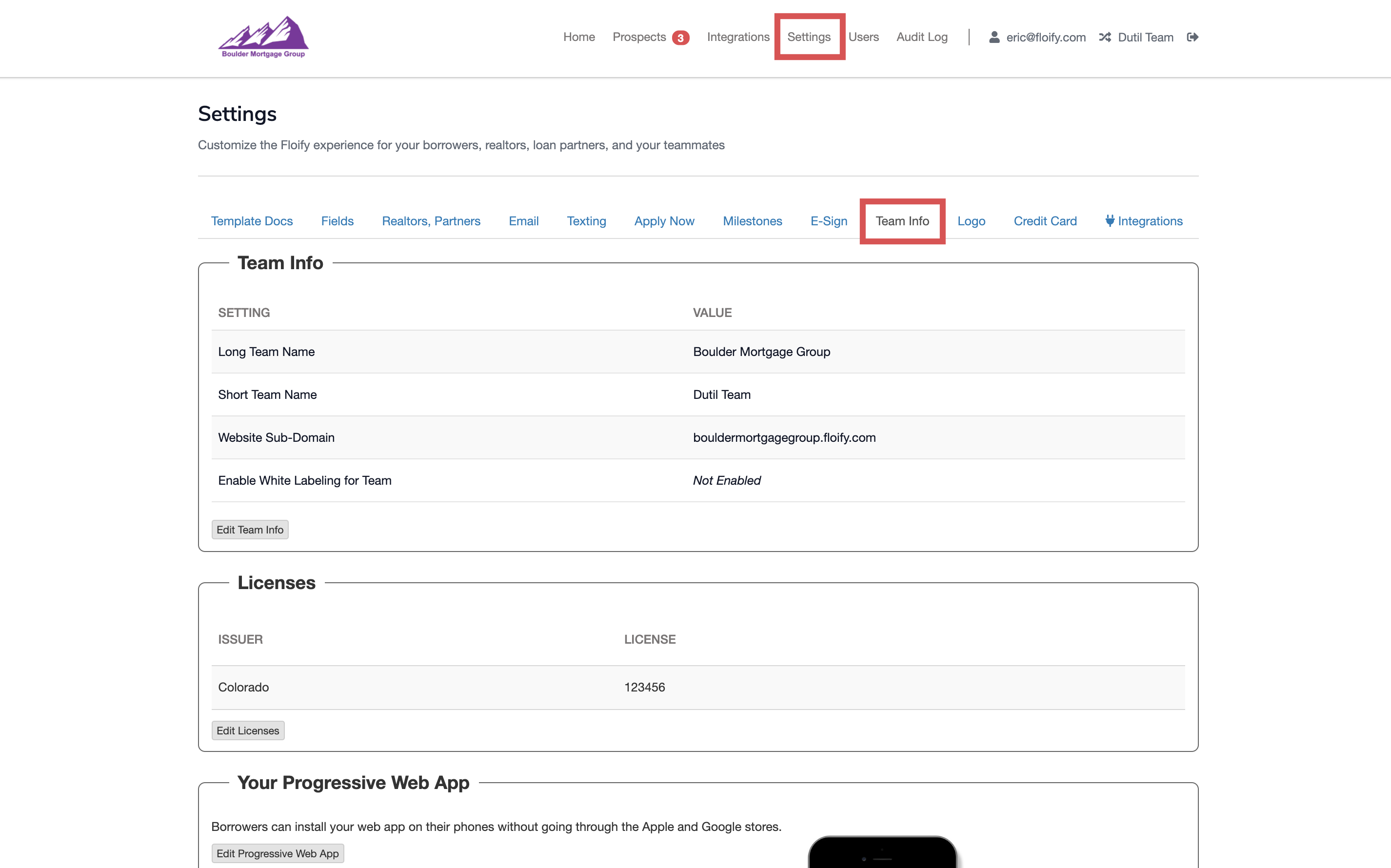 Scroll down to Team Info and select the option to Edit Team Info: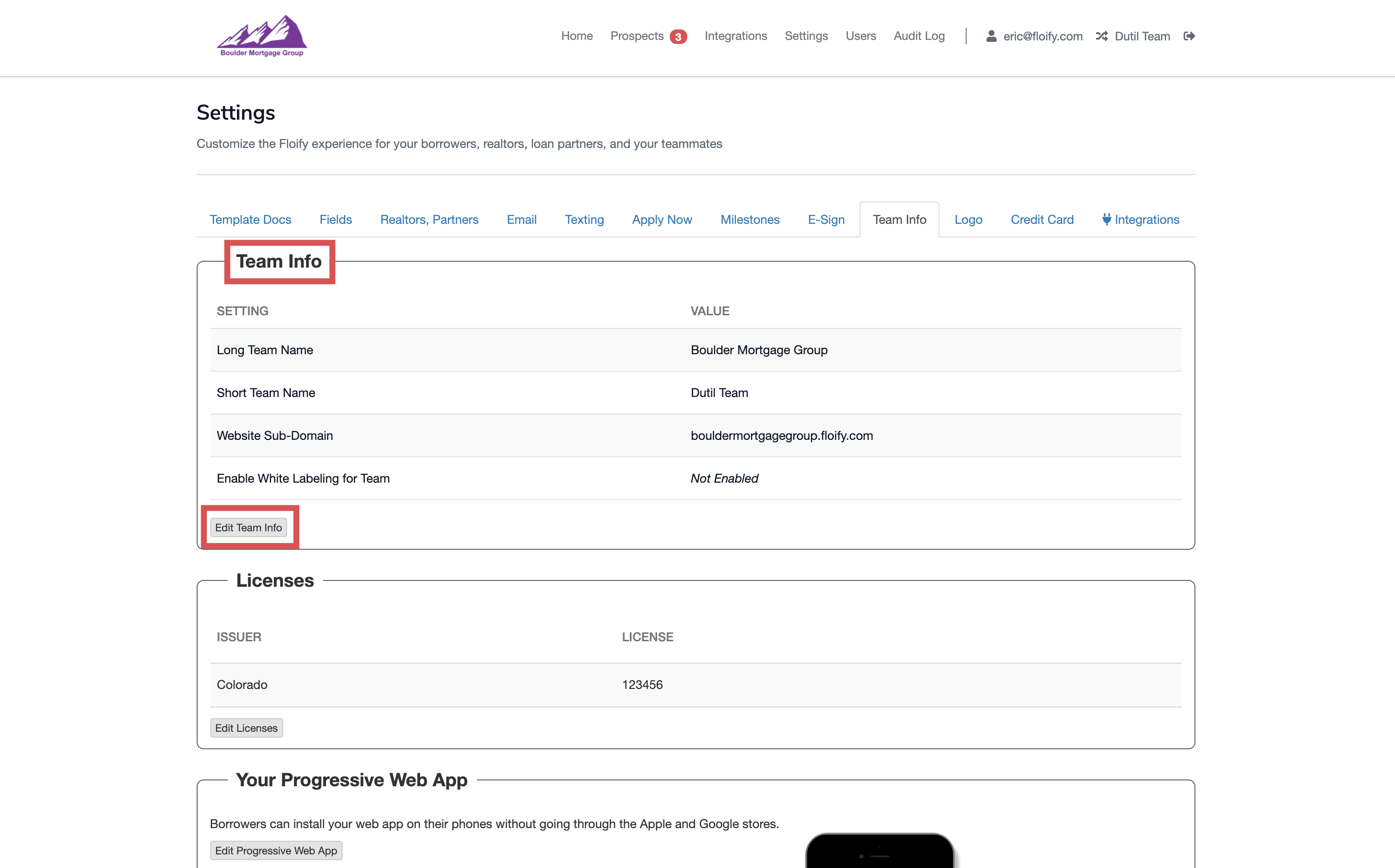 Select the option to Enable White Labeling. You will be prompted to choose if you'd like to use the default URL or set up a custom URL. Make sure you select Save to confirm the change:
Note: White labeling does need to be enabled and configured at the company level by a company admin before it can be enabled at the team level. For more information visit our help article here: White Label.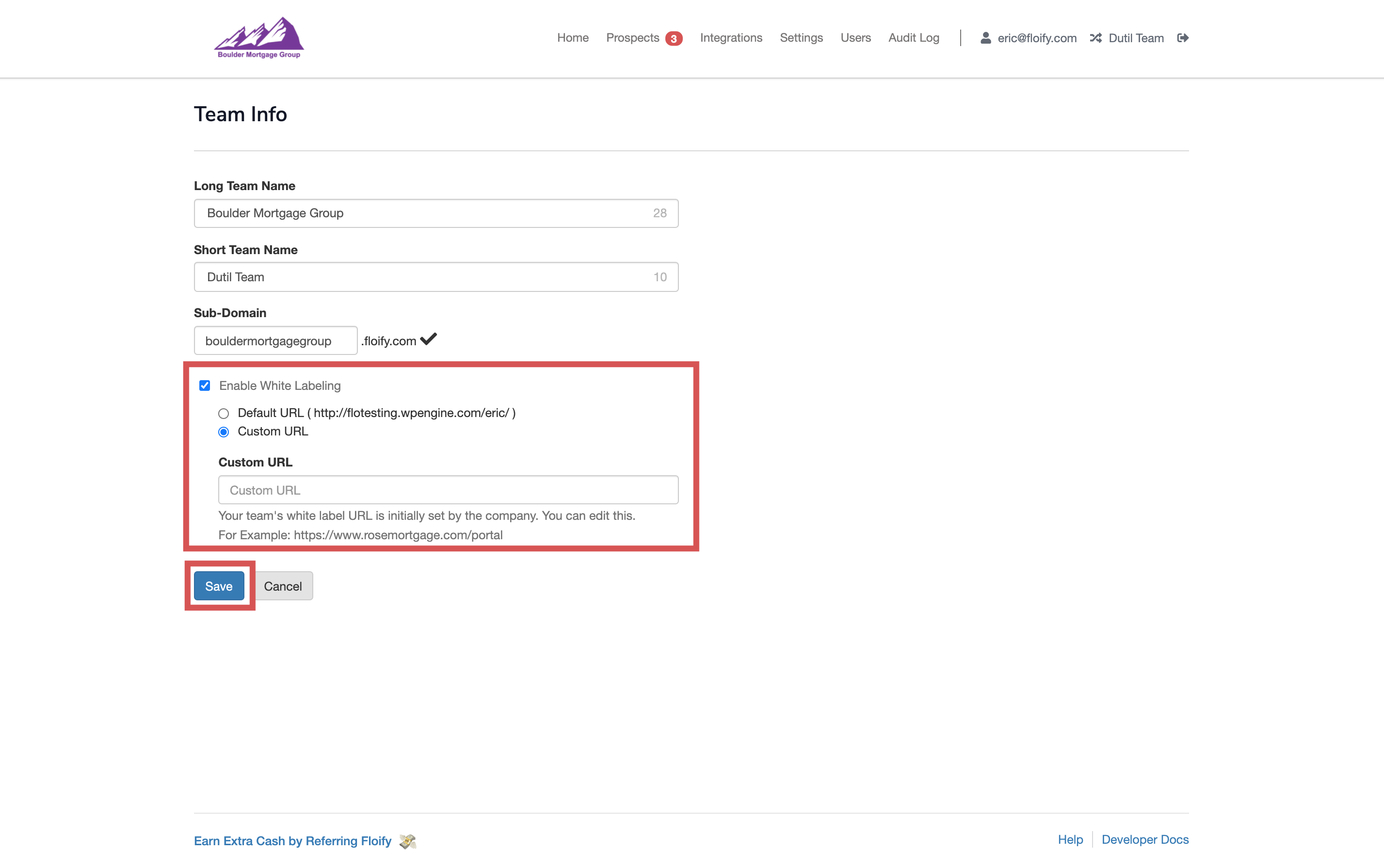 Success! White labeling has been configured for your team.