Overview
The Team Info settings allow for you to make various configuration changes to your team names, landing page, and progressive web app.
Among these settings, you'll have access to preview your landing page so that you can see exactly how it will look from the borrower perspective.
Customizing your landing page allows you to represent your brand and is a great way to generate new leads!
How to Set Up
From your team pipeline, navigate to Settings and select the Team Info tab: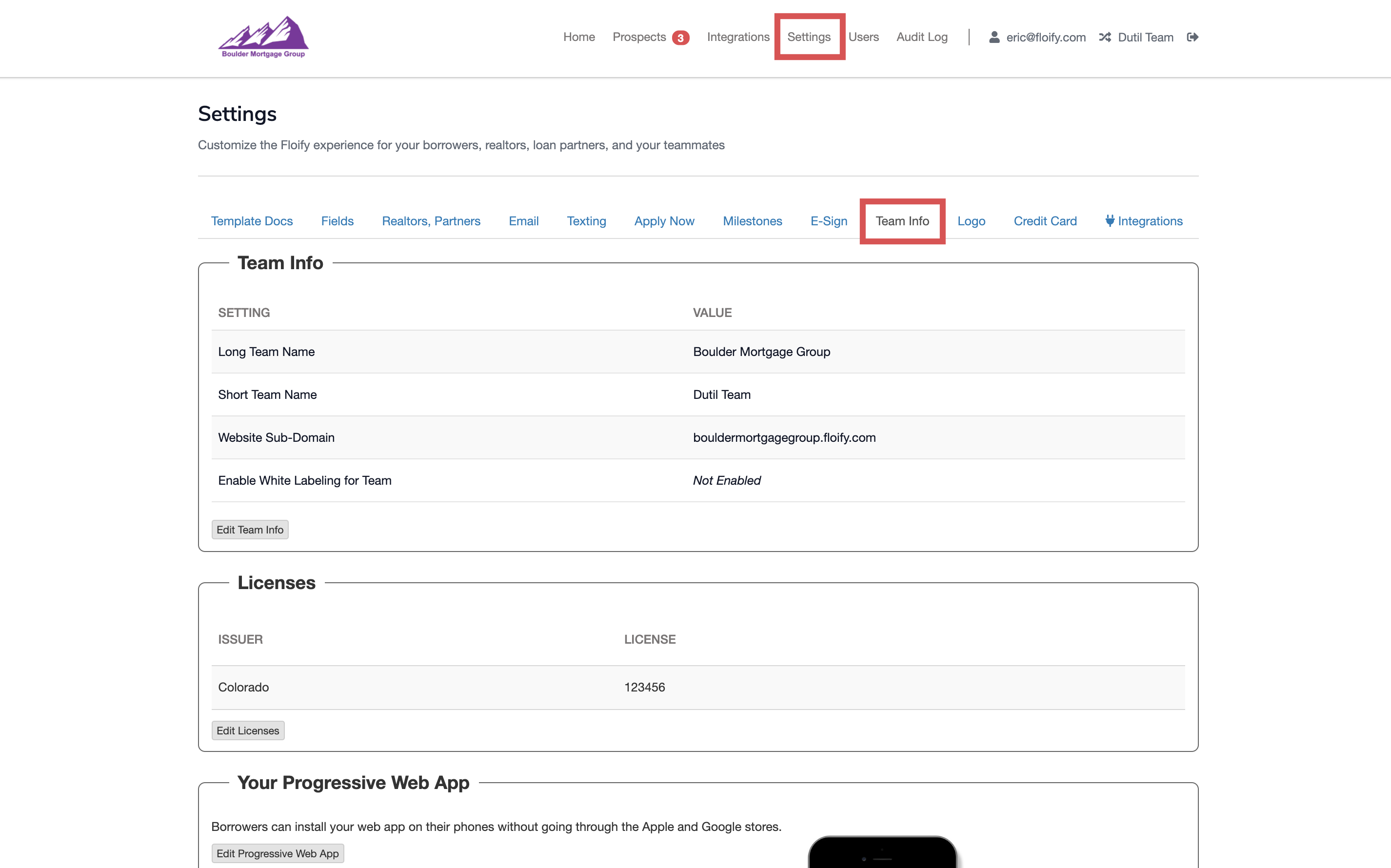 Scroll down to Landing Page Configuration and select the option for Landing Page Preview: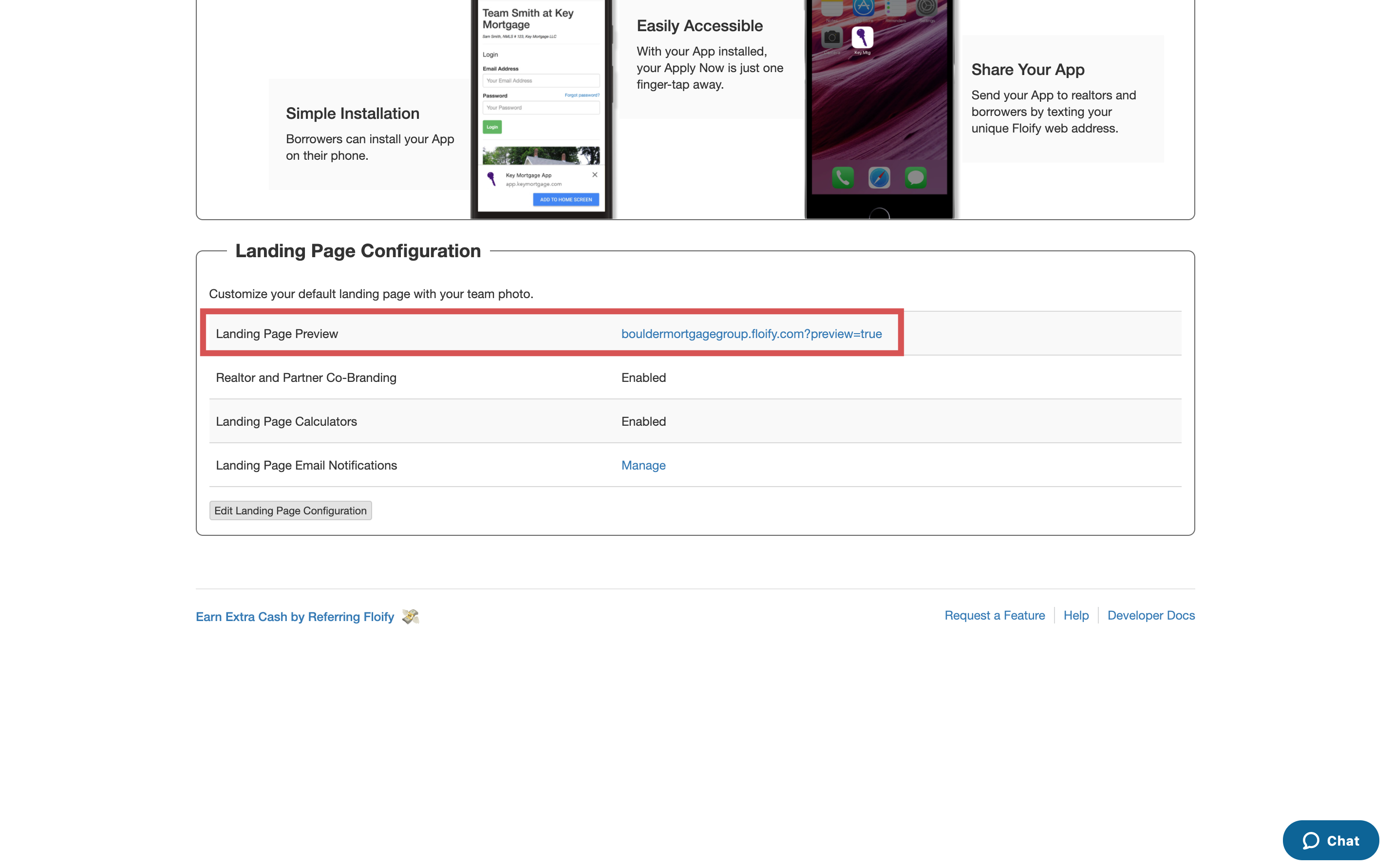 This will open a new window for you to preview your landing page: