Who is Plaid?
Plaid is building the future of banking infrastructure, making it possible to build better client experiences and products. We are known as a leader in fintech and power solutions across industries due to our better data, higher reliability, and easy integrations. We are based in San Francisco and funded by Goldman Sachs, Citi, Amex, NEA and Google.
Integration type: Verification of Assets
What will the Floify—Plaid Integration support?
Floify's integration with Day 1 Certainty-approved digital asset verification provider Plaid allows lenders and originators to order and receive borrower asset reports within Floify by connecting their existing Plaid account.
Once integrated with Floify, Plaid can be configured to automatically trigger a request upon the conversion of a prospect into a loan flow, or ordered manually on a one-off basis from the corresponding loan flow.
Once a Plaid request is initiated, borrowers will be asked to select their financial institution and enter their credentials via the Plaid user interface. The full report will then be seamlessly delivered to the loan flow.

In the event that you have to make a new Plaid request on the same loan, a new verification link is distributed to the borrower and there is also a separate PDF for this Verification of Assets.
How to Set Up and Use
From the team pipeline, navigate to Settings and select the Integrations tab:
Scroll down to Plaid Integration and select the option to Edit Plaid Integration: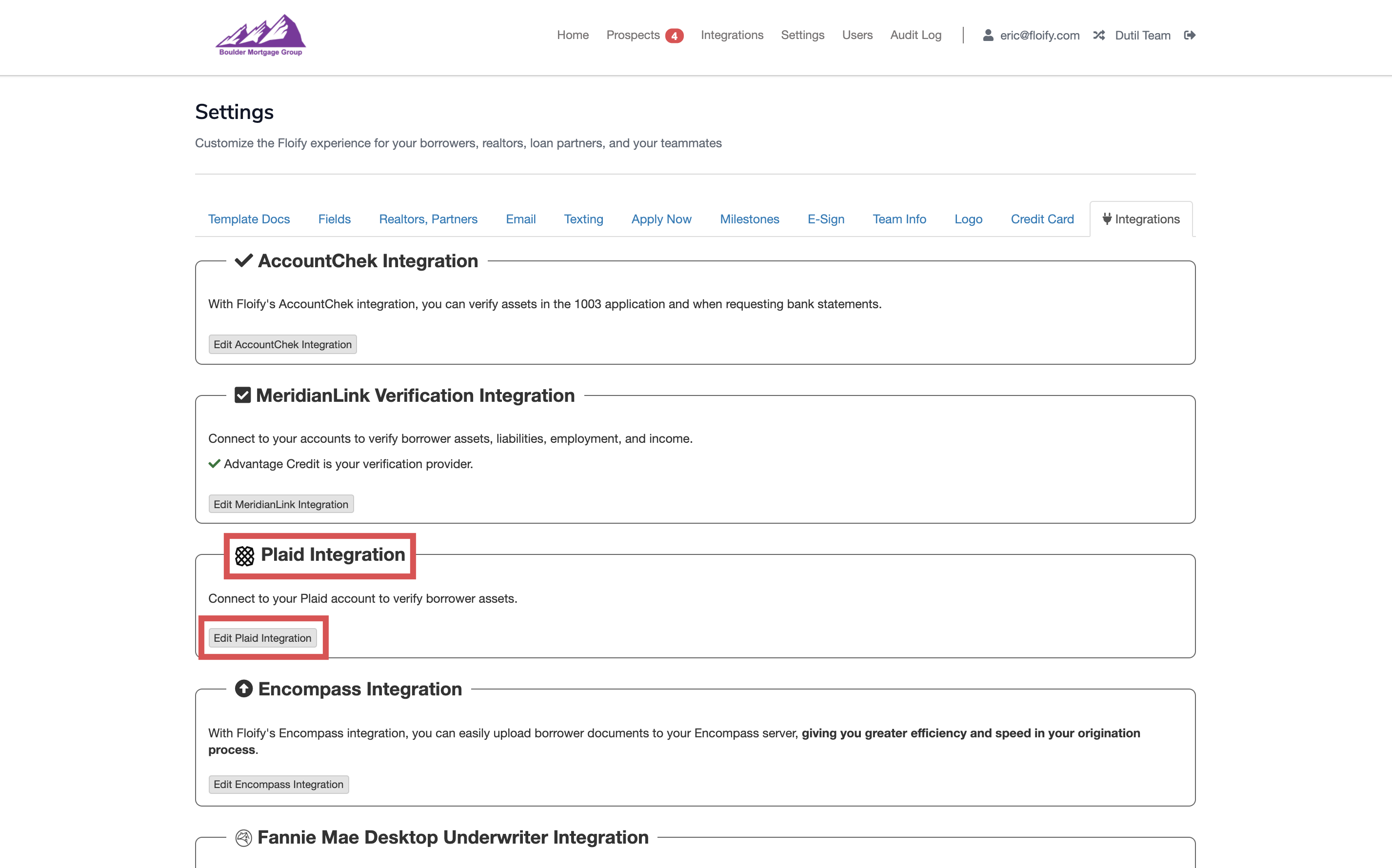 Enter your Client ID, Public Key, and Secret Key. Make sure you select Save to confirm the changes: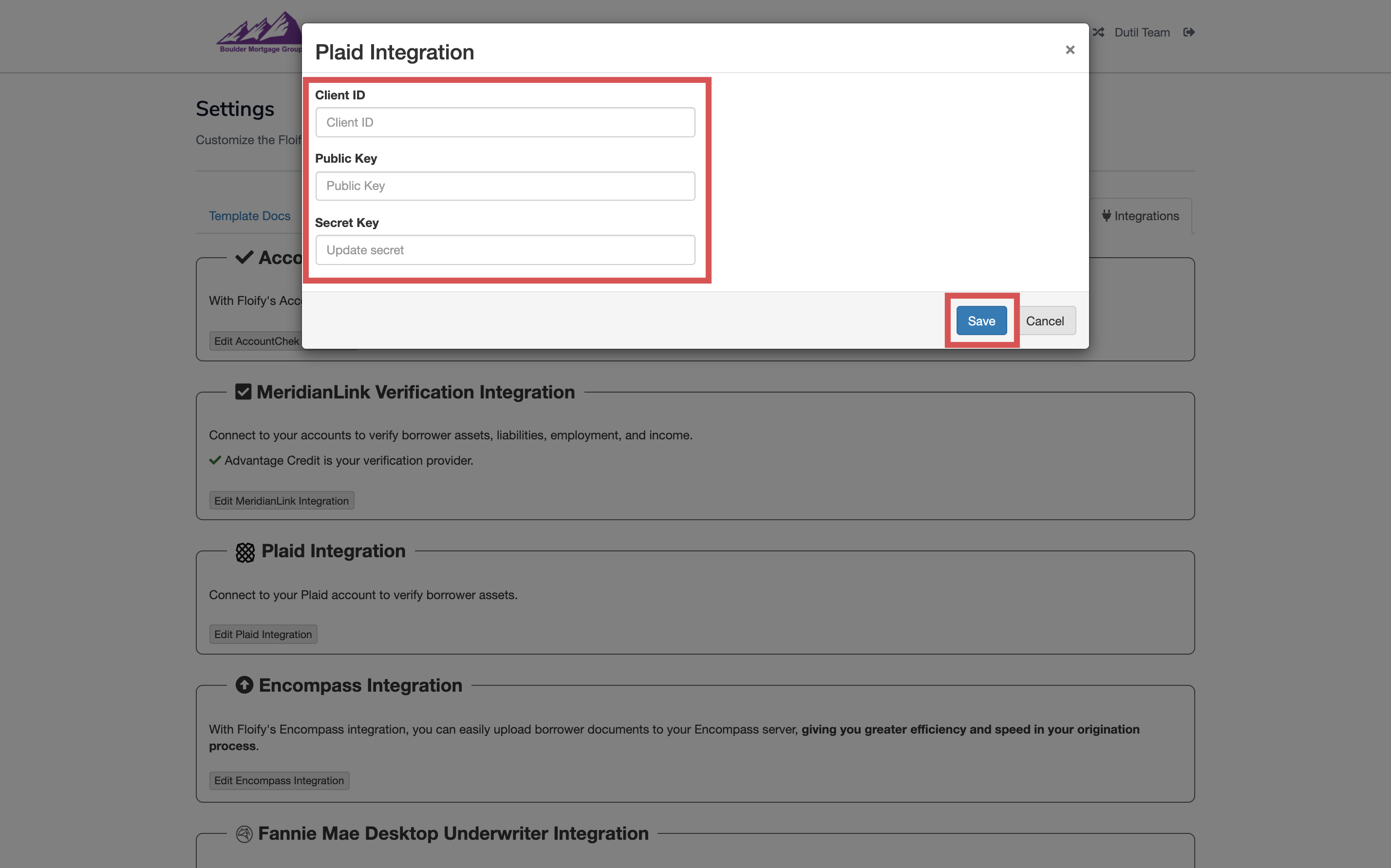 Click the red, yellow, or green buckets to get into the desired borrower's loan flow:


Select the Add New Doc button:


Locate the option to initiate a Plaid Request: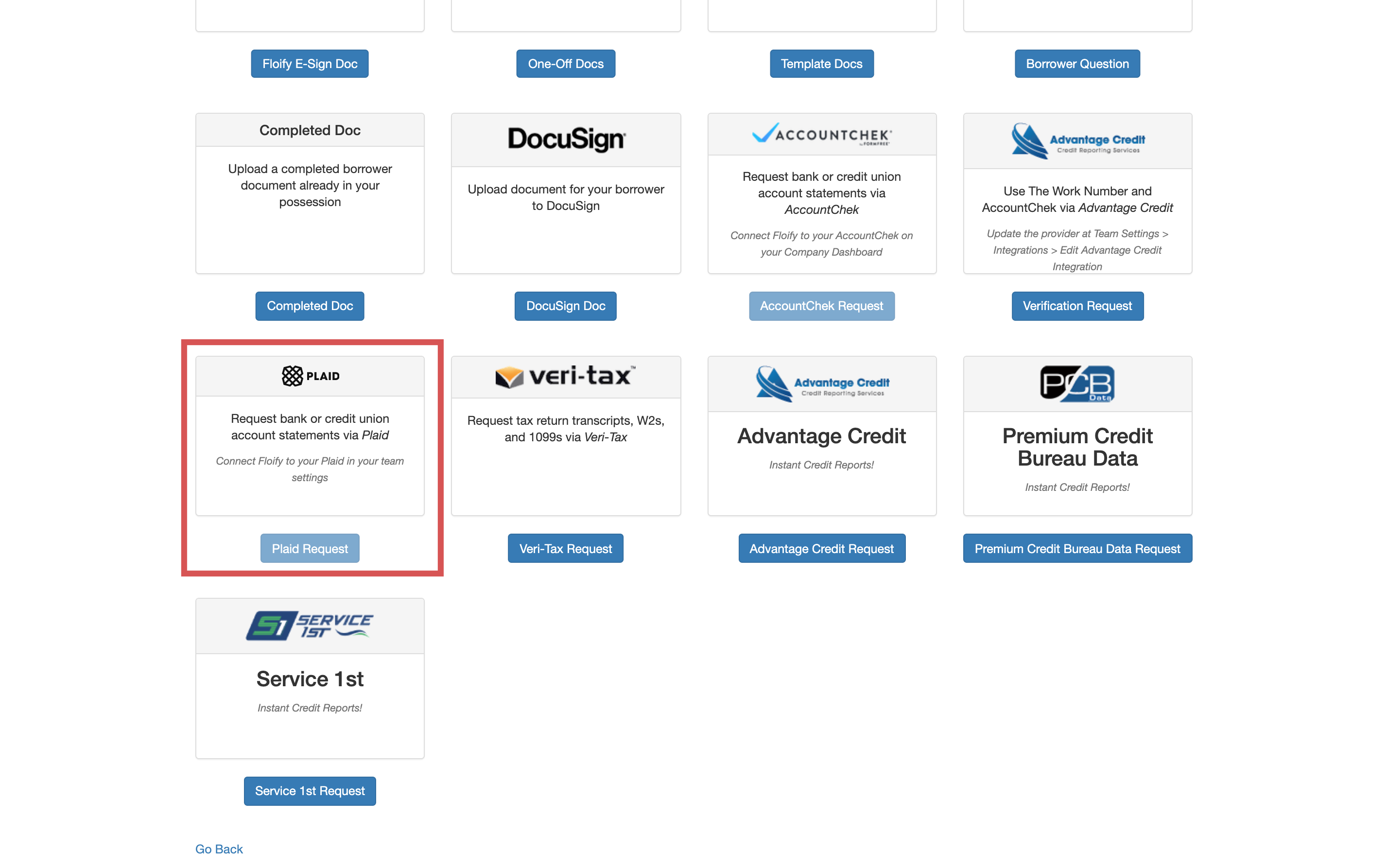 Complete the Verification Request and select the option to Submit: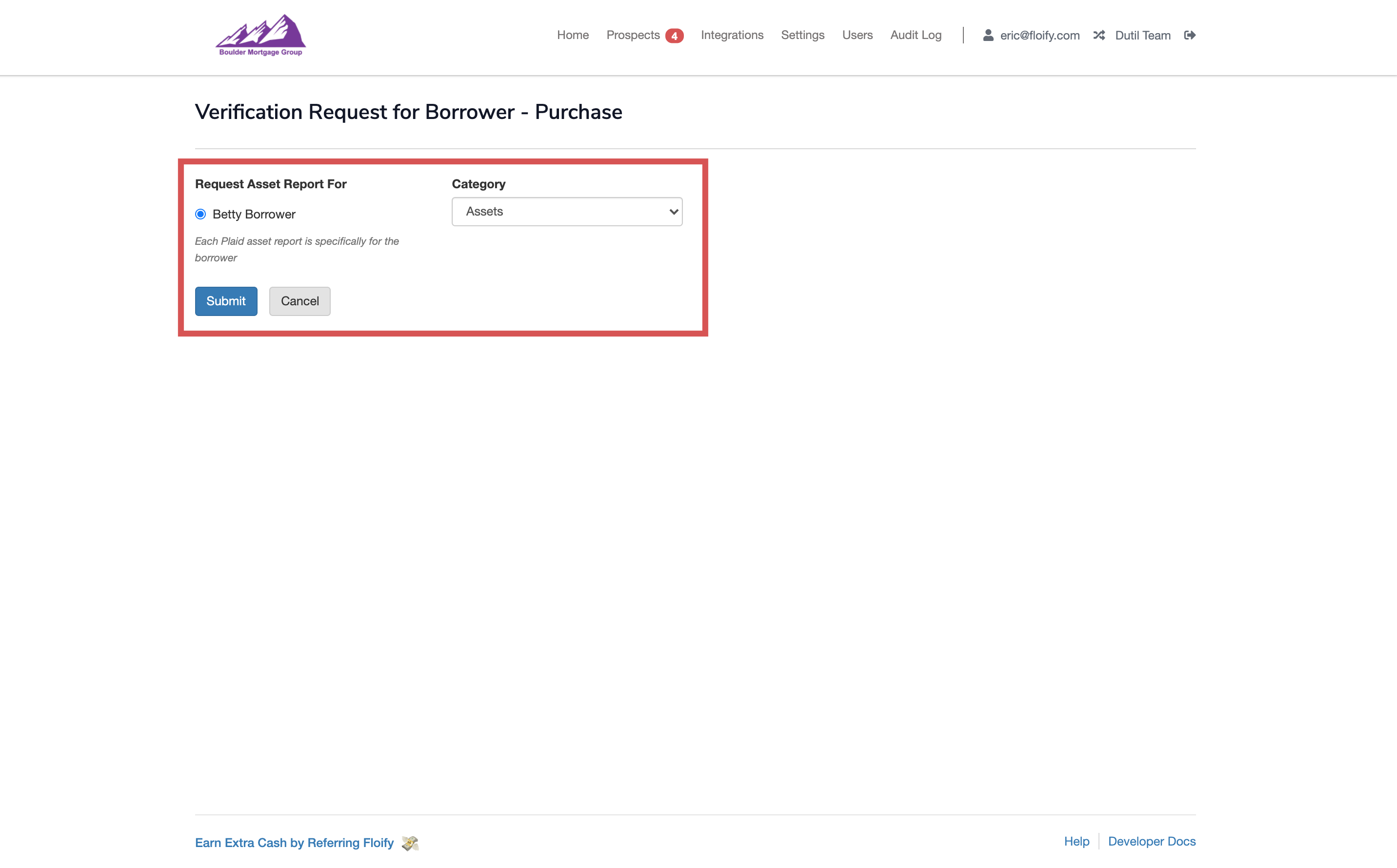 After submitting the order form, the borrower's Plaid report will be delivered to the yellow bucket of the corresponding loan flow within moments and will be ready to review: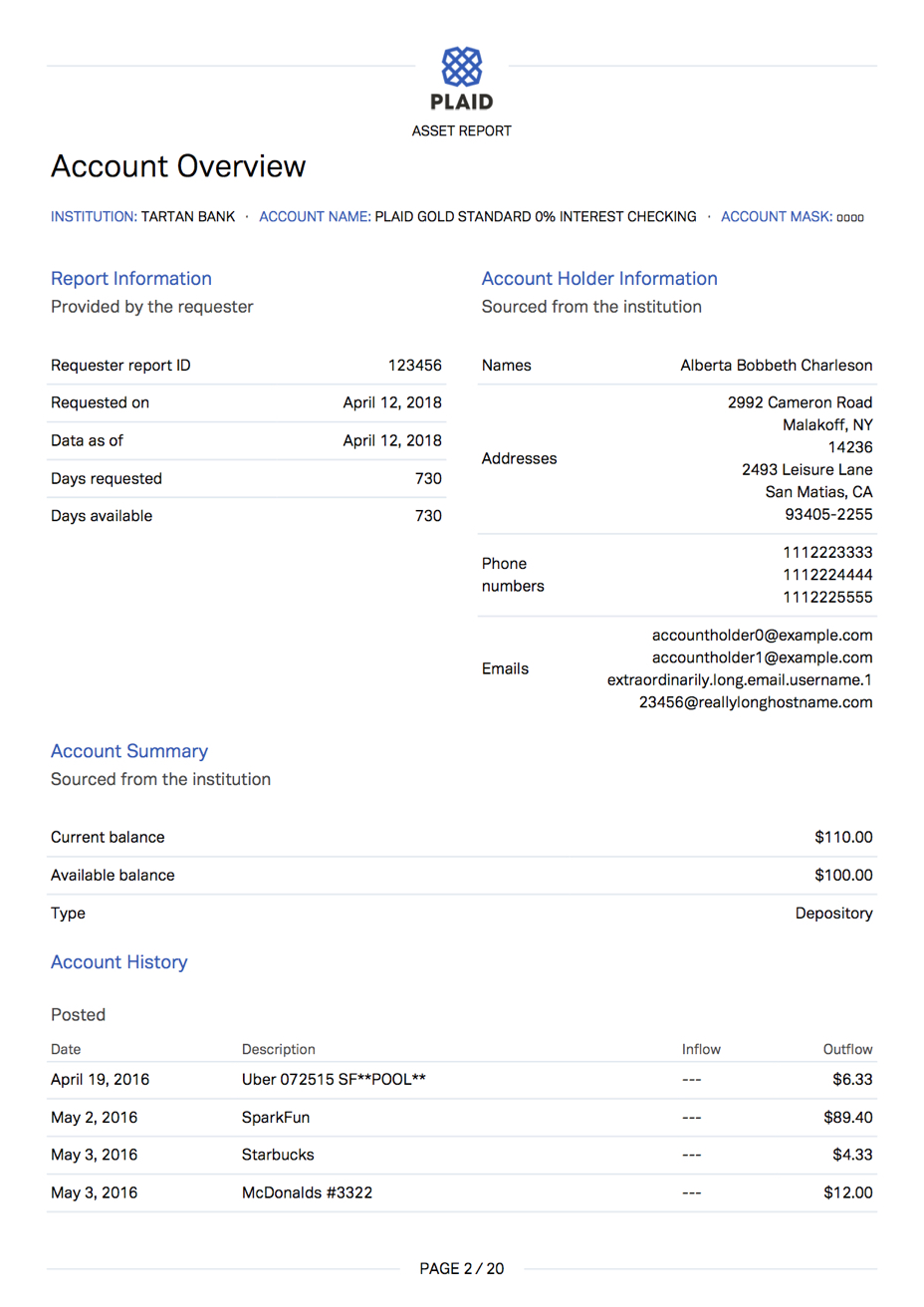 You can request verification of assets (VOA) only automatically upon completion of the loan application.
From the team pipeline, navigate to Settings and select the Integrations tab:
Scroll down to Plaid Integration and select the option to Edit Plaid Integration: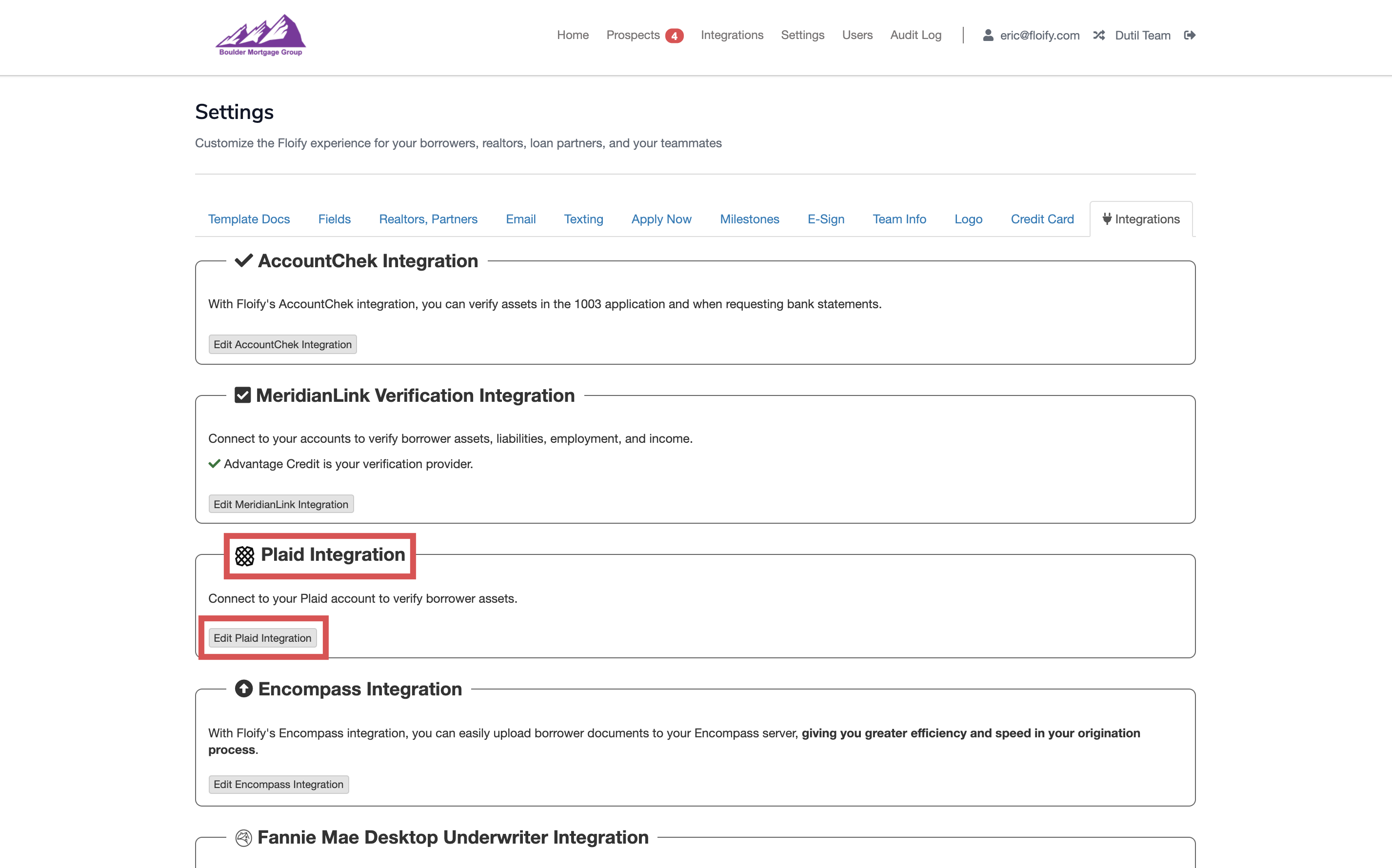 Enter your Client ID, Public Key, and Secret Key. Make sure you select Save to confirm the changes: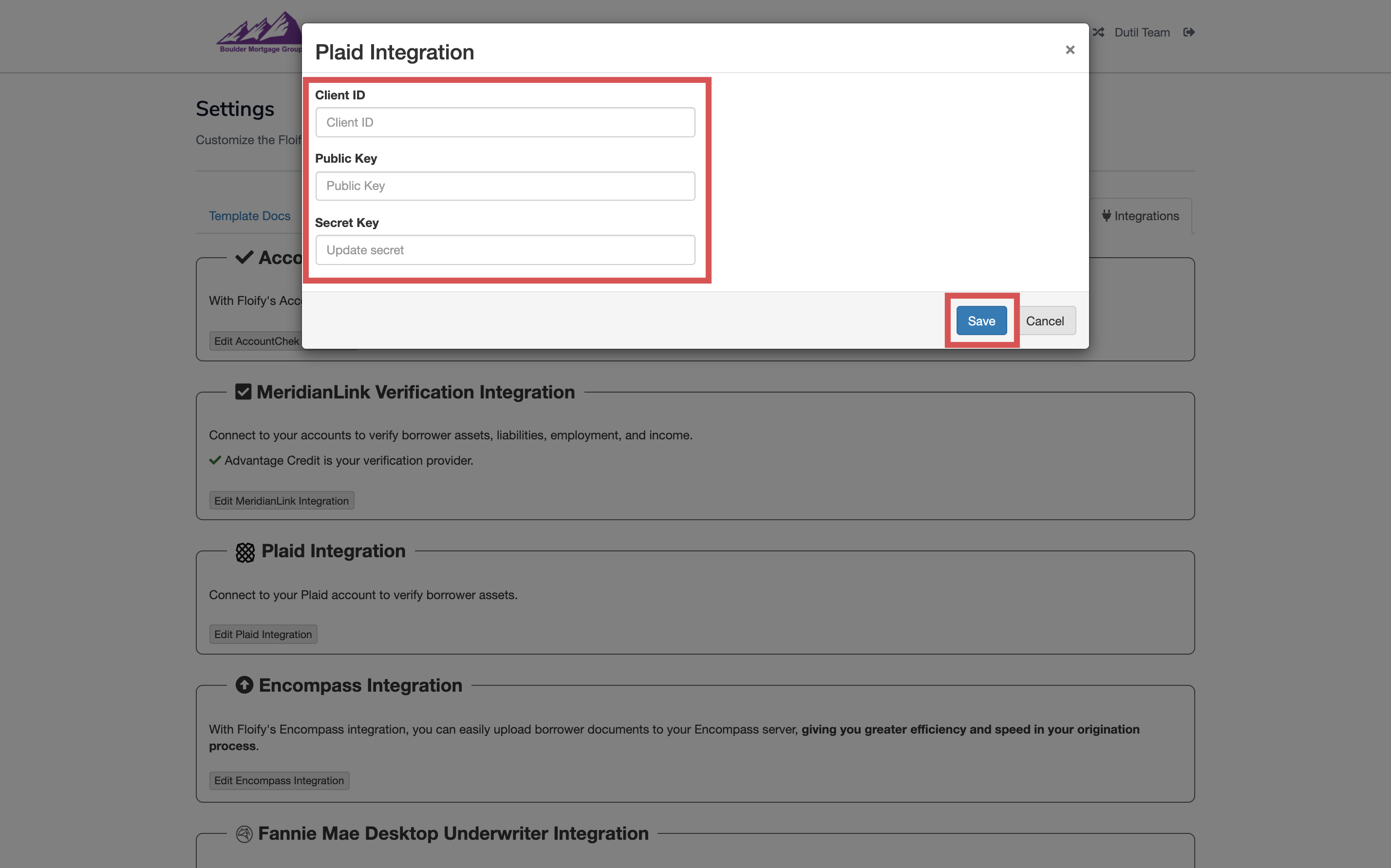 From your team pipeline, navigate to Settings and select Apply Now:
Scroll down to Apply Now General Settings and select the option to Edit Apply Now General Settings:
Select the option Enable verification of assets (VOA). Select Plaid from the dropdown. Make sure you select Save to confirm the changes: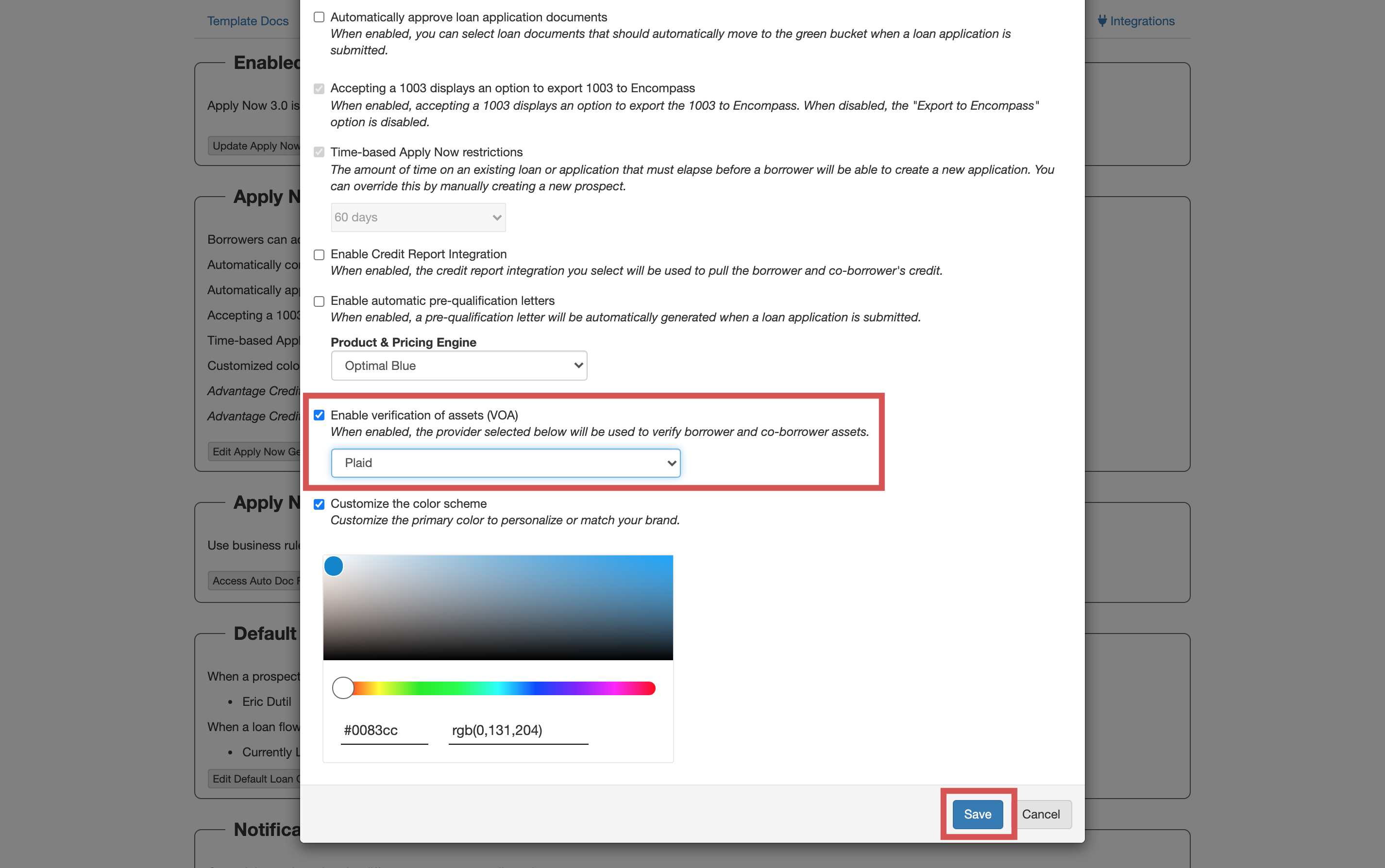 Ready to go! When a borrower applies this will automatically pull a VOA and the borrower's VOA report will be delivered to the yellow bucket of the corresponding loan flow after it is converted from a prospect to a live loan flow and will be ready to review: