Overview
The Milestone settings allow for you to make various configuration changes to your milestones, milestone templates, deadlines, and reminders.
Among these settings, you'll have access to preview your milestones.
Milestones are the important checkpoints in the life cycle of obtaining a loan. These are incredibly helpful for sending out updates to borrowers and third parties in a matter of seconds. The milestones are completely customizable with HTML.
Milestone changes apply to future loan flows.
How to Set Up
From your team pipeline, navigate to Settings and select the Milestones tab: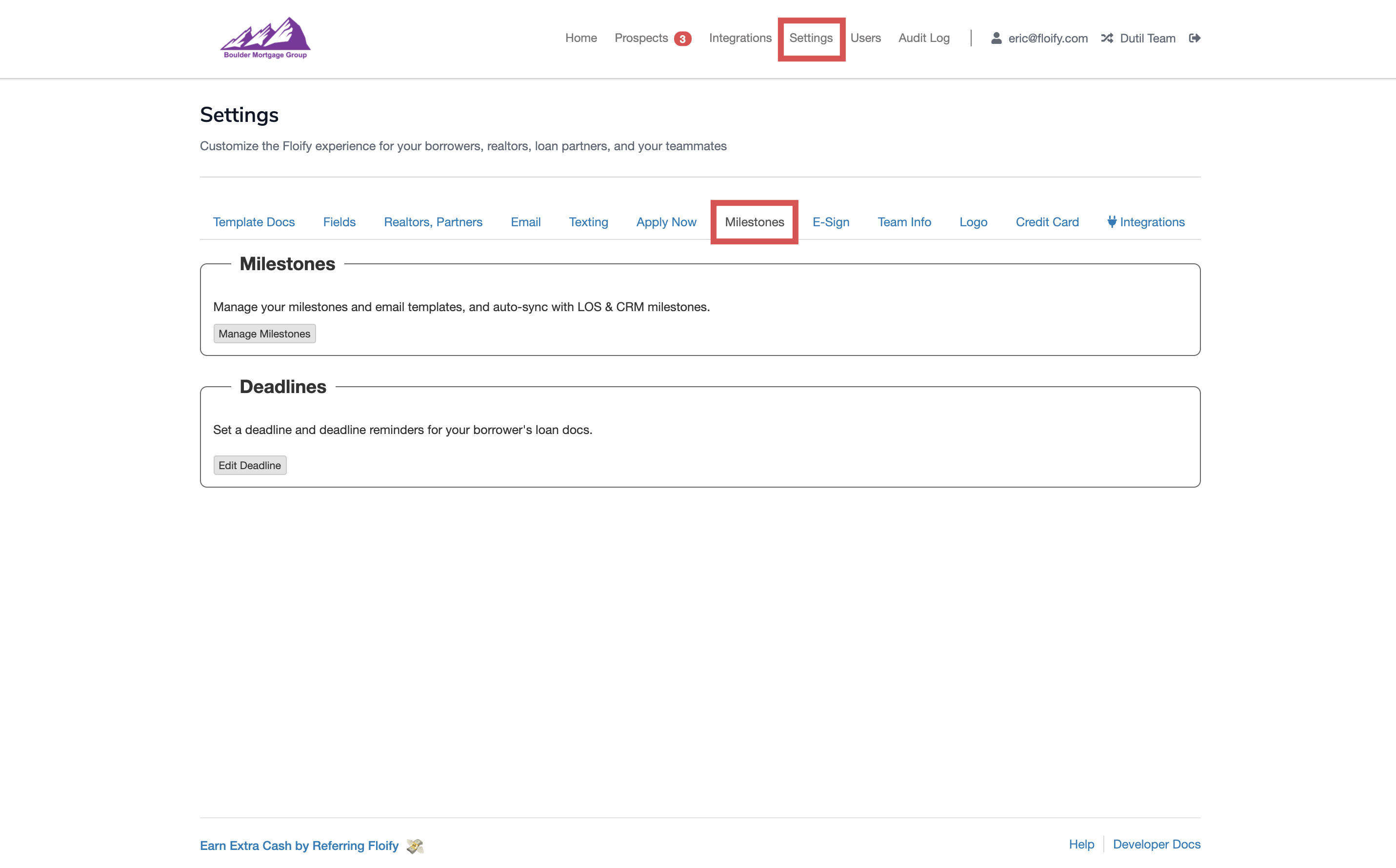 Scroll down to Milestones and select the option to Manage Milestones: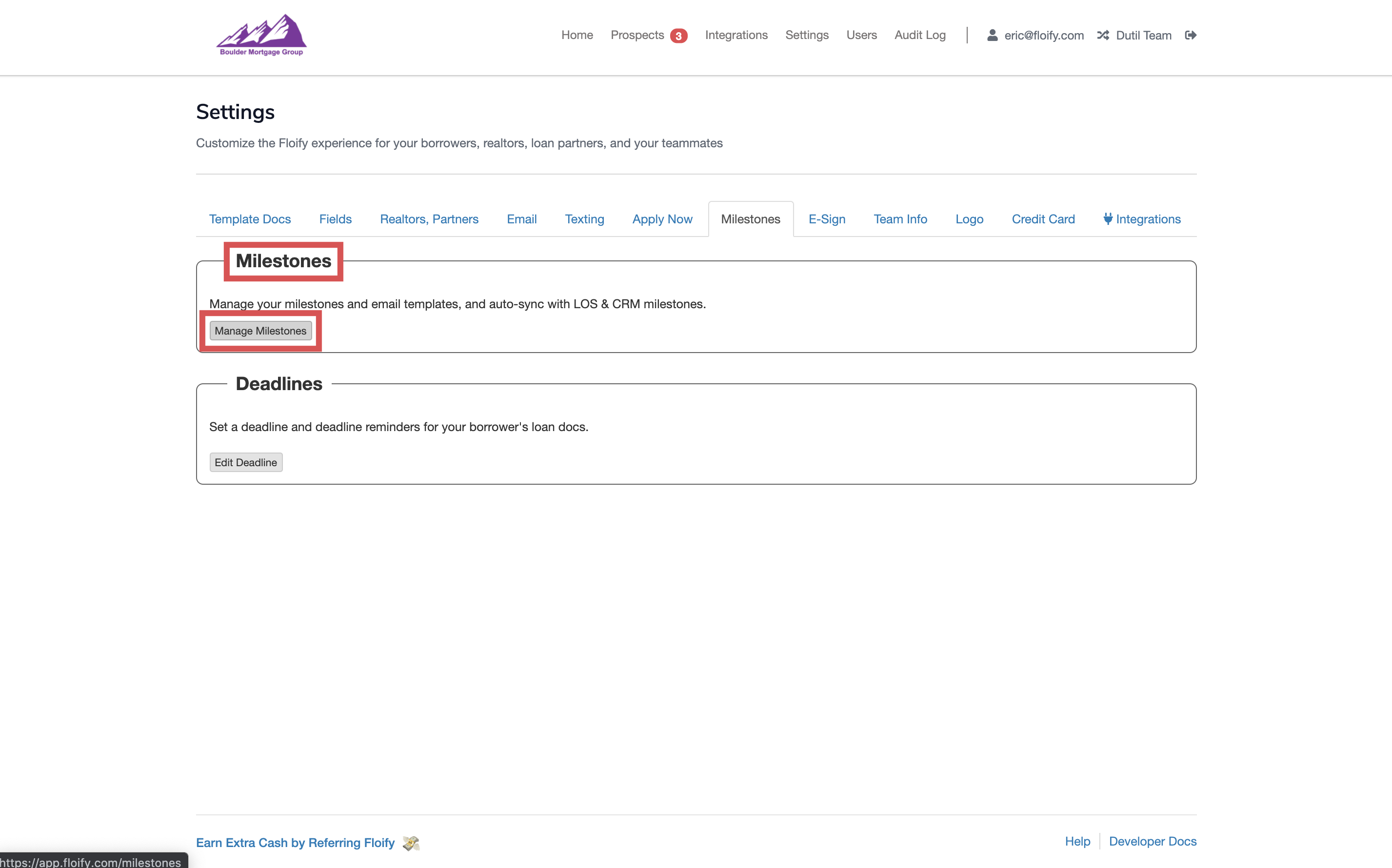 Select the Preview Milestone icon towards the right of the milestone name: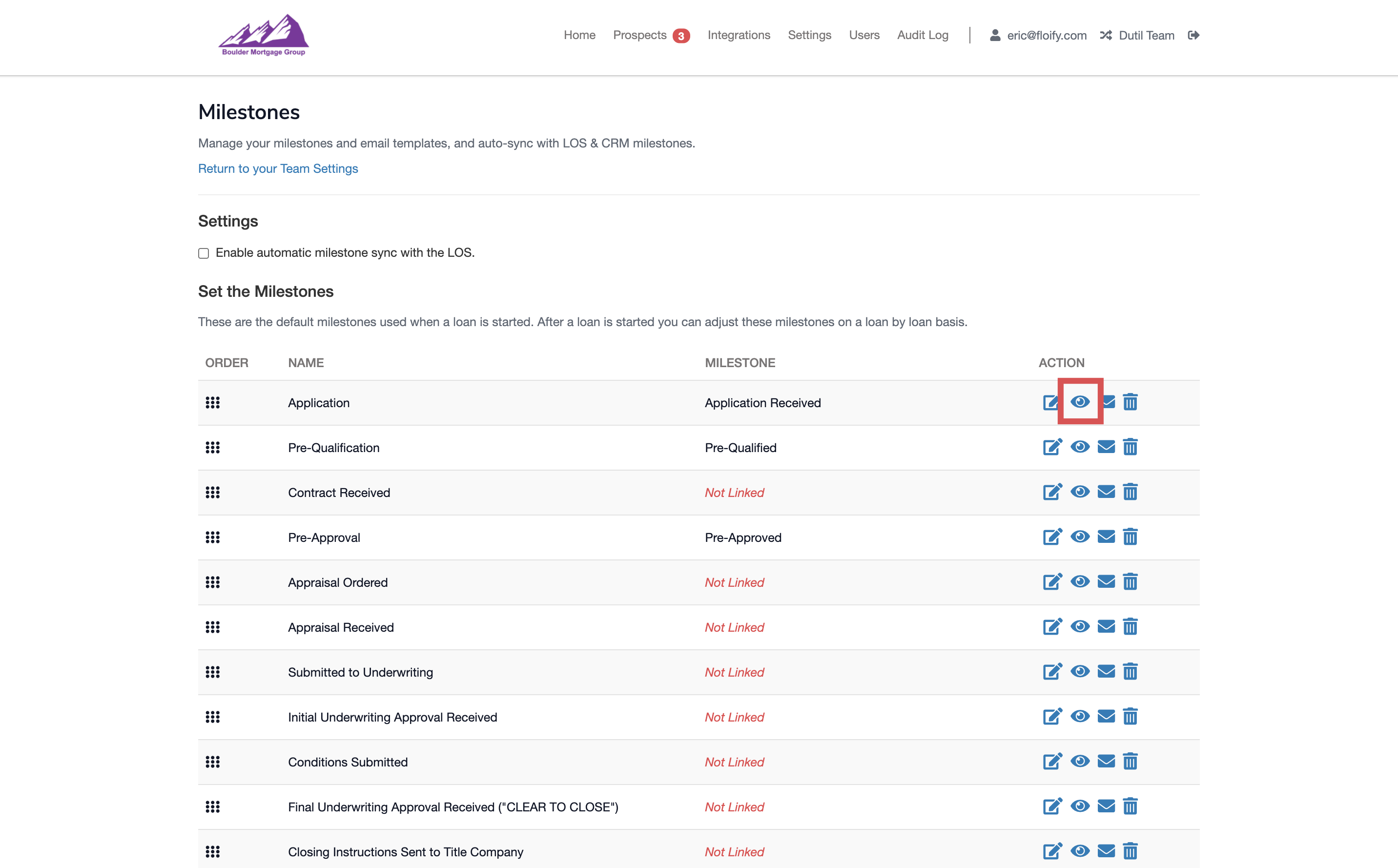 You'll see a preview of the milestone template including subject line, milestone body, and email signature (if applicable):