Overview
The Milestone settings allow for you to make various configuration changes to your milestones, milestone templates, deadlines, and reminders.
Among these settings, you'll have access to enable automatic milestone sync to MeridianLink Mortgage.
Milestones are the important checkpoints in the life cycle of obtaining a loan. These are incredibly helpful for sending out updates to borrowers and third parties in a matter of seconds. The milestones are completely customizable with HTML.
Milestone changes apply to future loan flows.
How to Set Up
From your team pipeline, navigate to Settings and select the Milestones tab: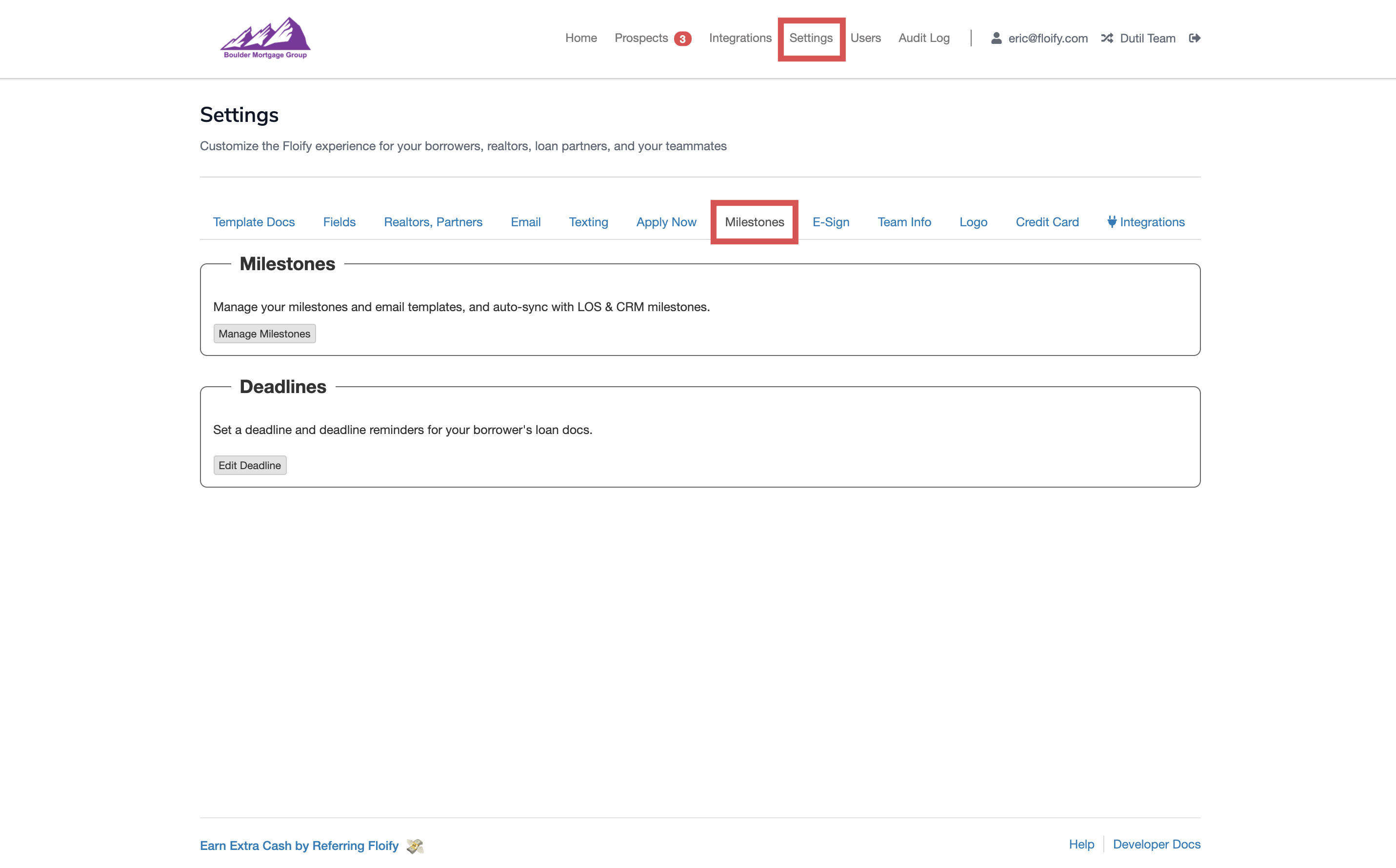 Scroll down to Milestones and select the option to Manage Milestones: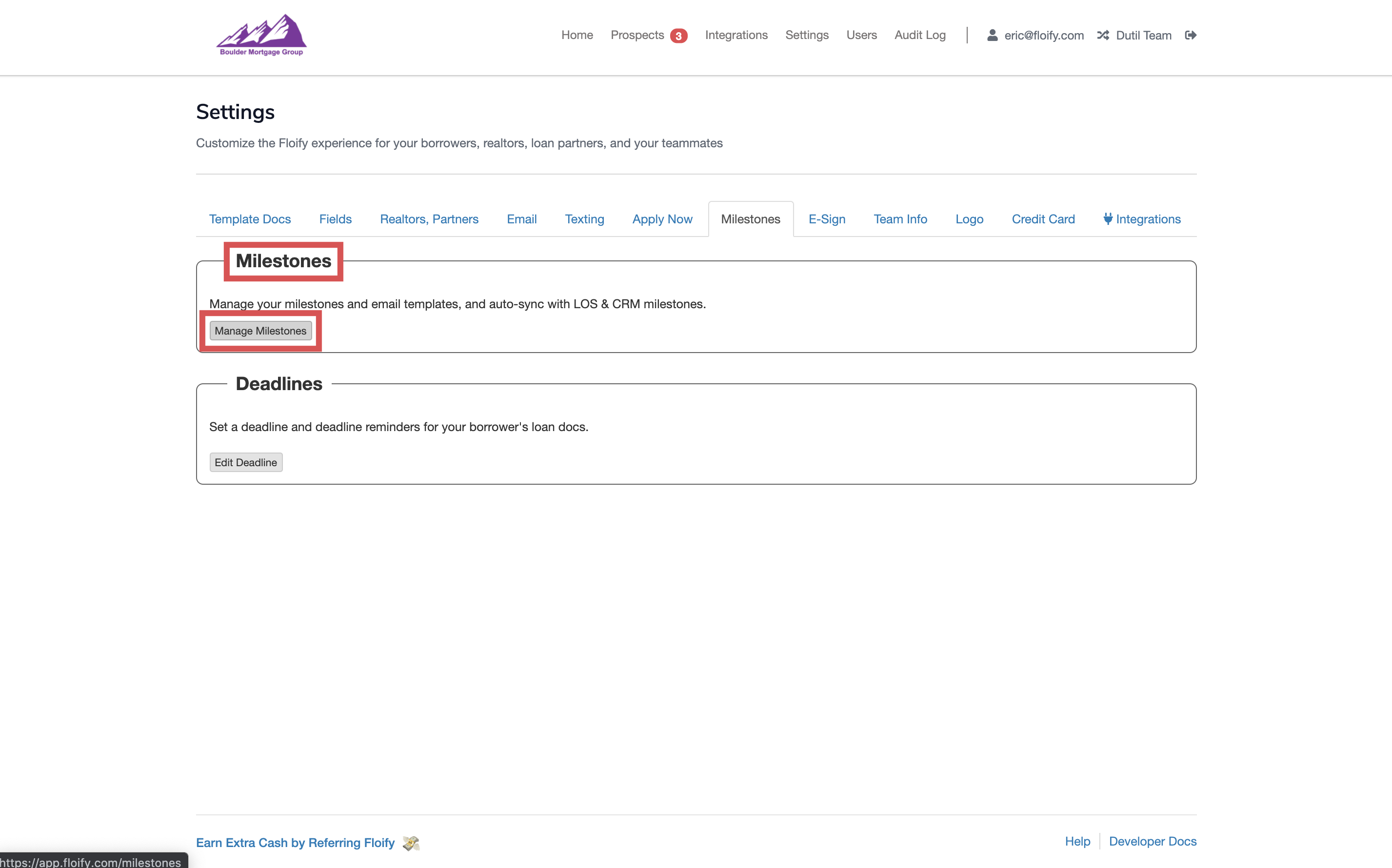 Select the option Enable automatic milestone sync with the LOS:
Note: This requires an integration with MeridianLink Mortgage and an Enterprise plan.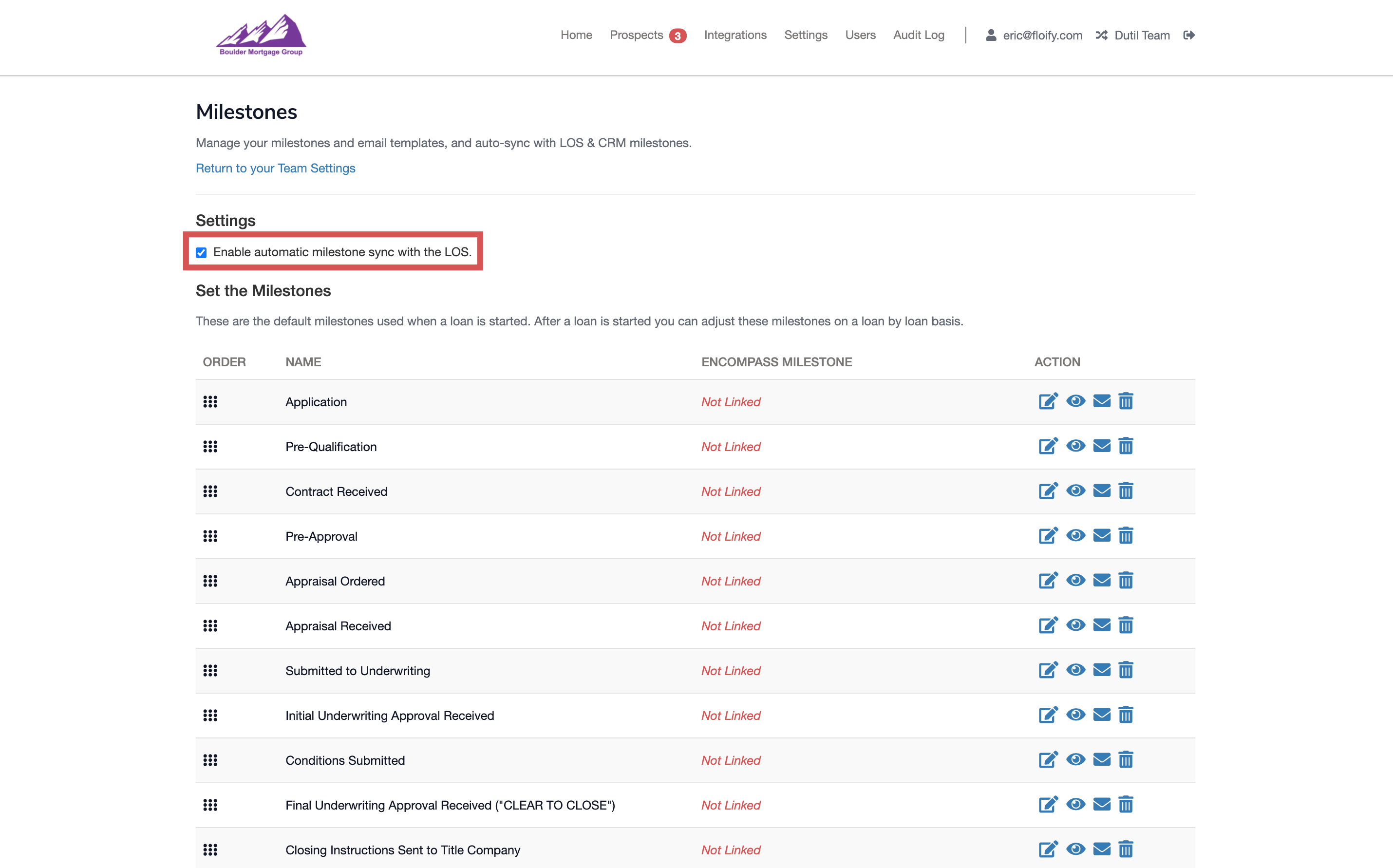 To link an Floify milestone to an Encompass milestone, select the Edit Milestone option: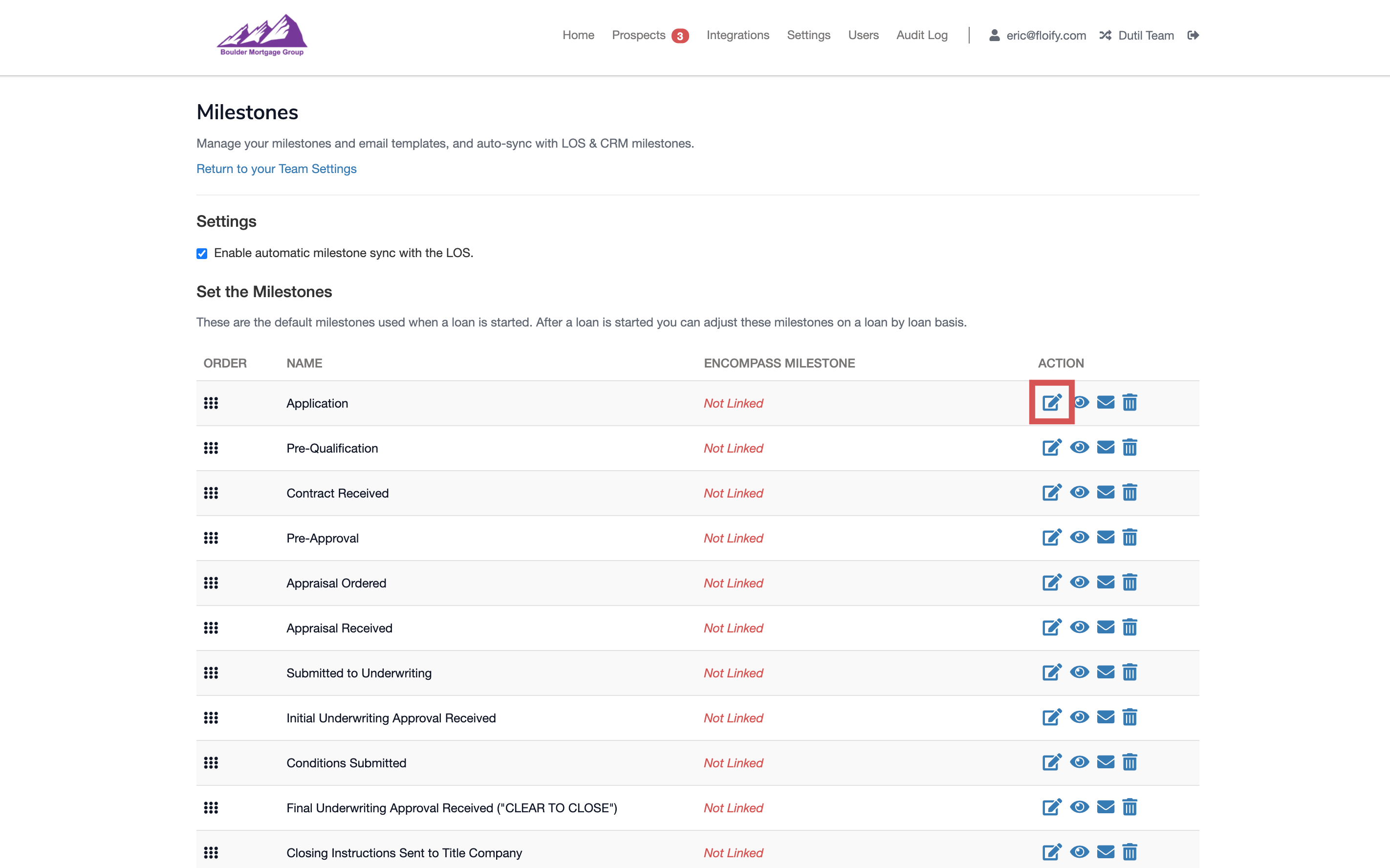 Select the MeridianLink Mortgage milestone from the dropdown and choose your borrower and third party notification settings. Make sure you select Save to confirm the changes:
Note: Milestone syncs need to be set up at the company level by a company admin. More information can be found here: Milestone LOS Sync.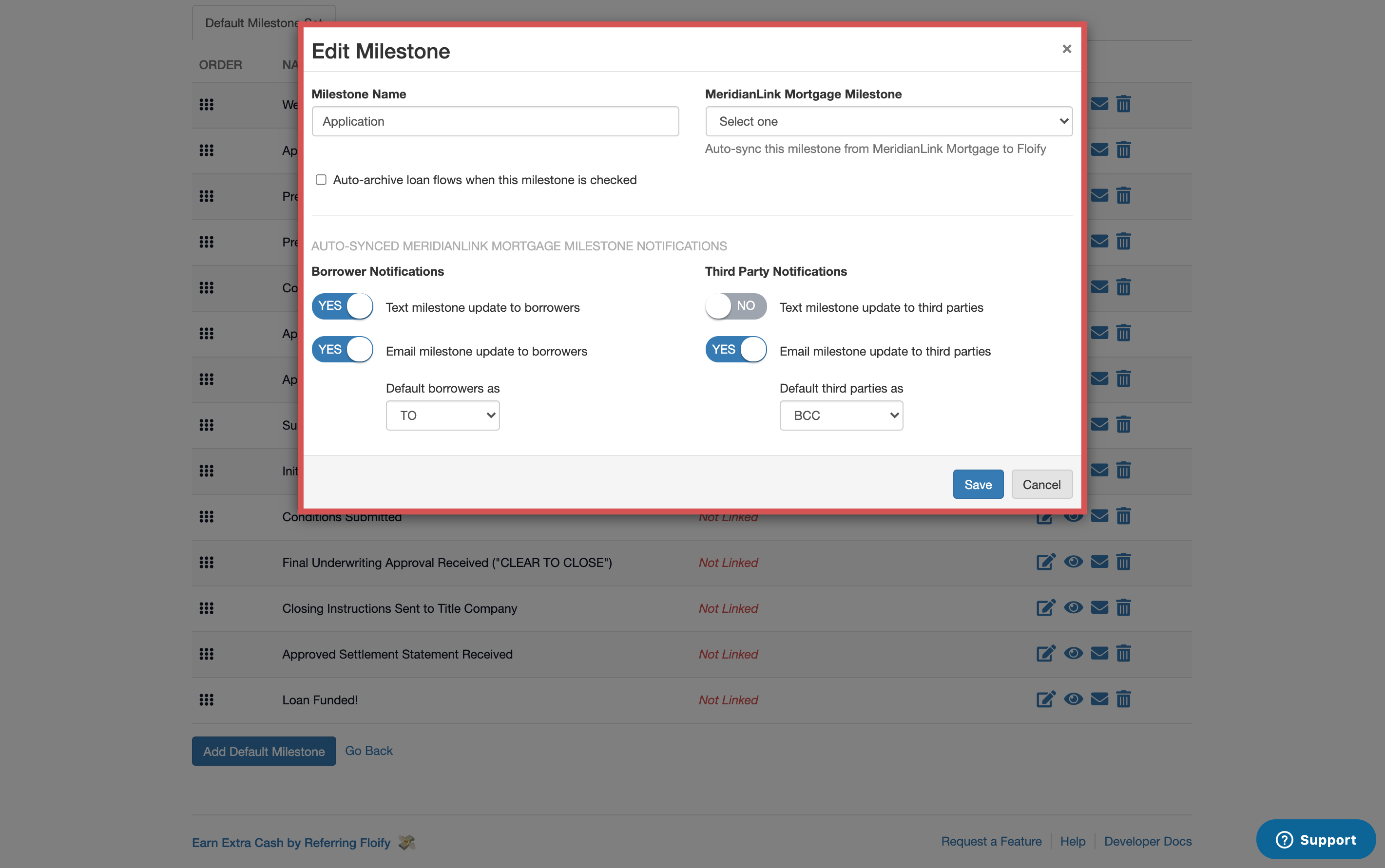 Success! The automatic milestone sync has been enabled between Floify and MeridianLink Mortgage.