Overview
Floify supports one-way syncing of milestones, from Encompass to Floify. If a milestone gets checked in Encompass, the corresponding milestone can be automatically checked in Floify, with normal email/text notifications being delivered for the checkoff to borrowers and third-parties.
The settings for the third party milestone sync can be adjusted at the team level for each individual milestone as needed.
How to Set Up
In your team pipeline, navigate to Settings and select the Milestones tab: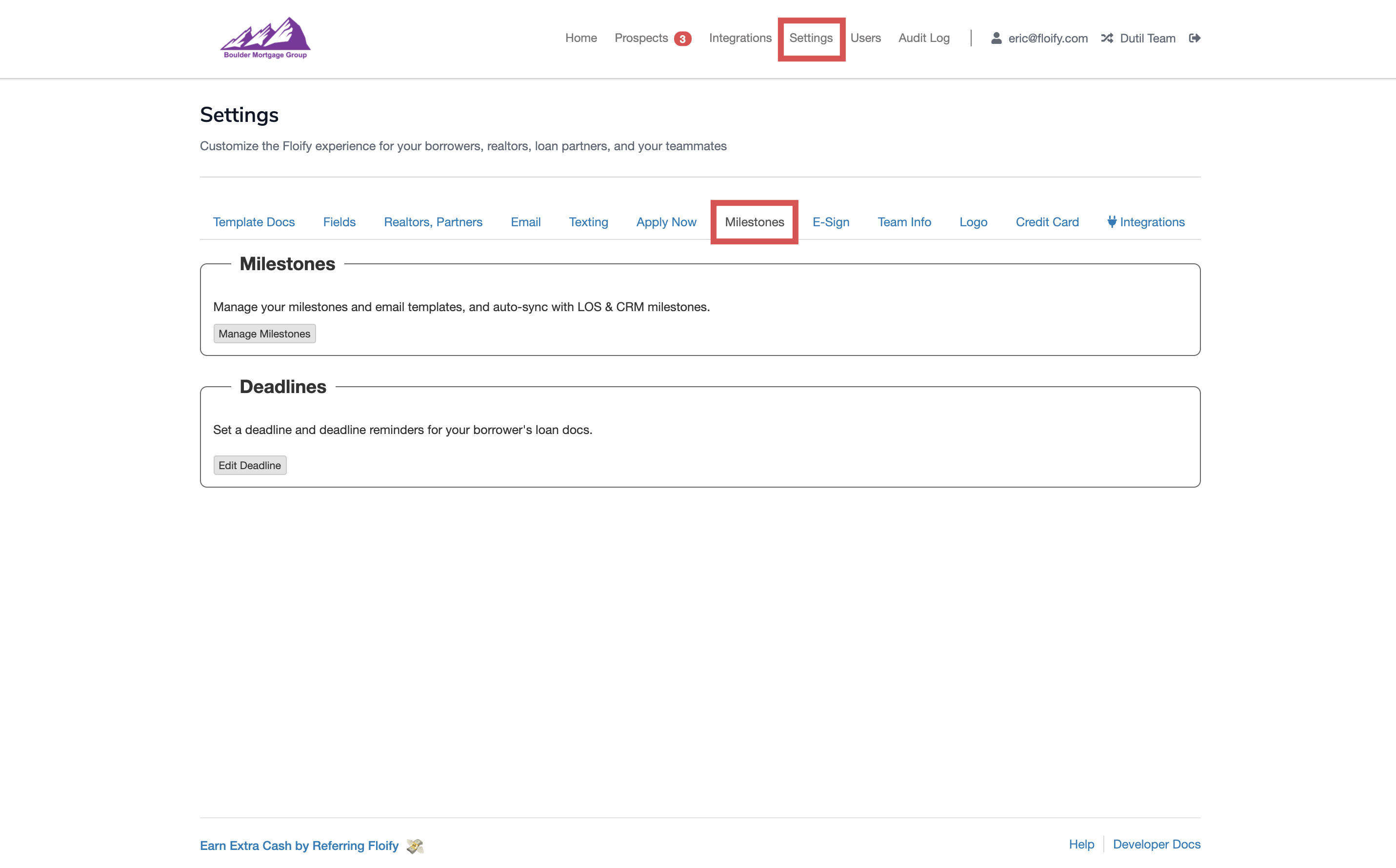 Scroll down to Milestones and select the option to Manage Milestones: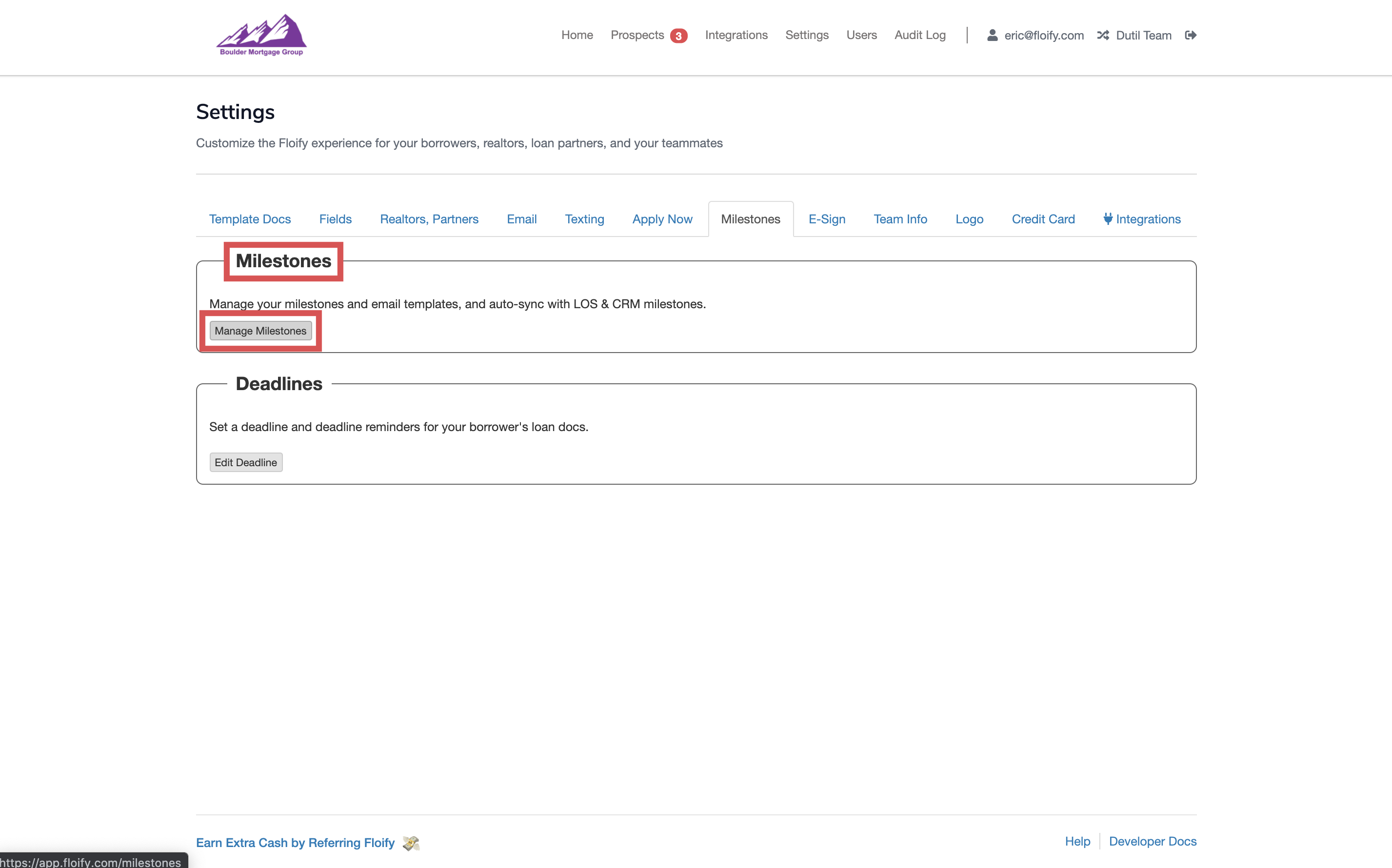 Select the Edit Milestone icon towards the right of the milestone name: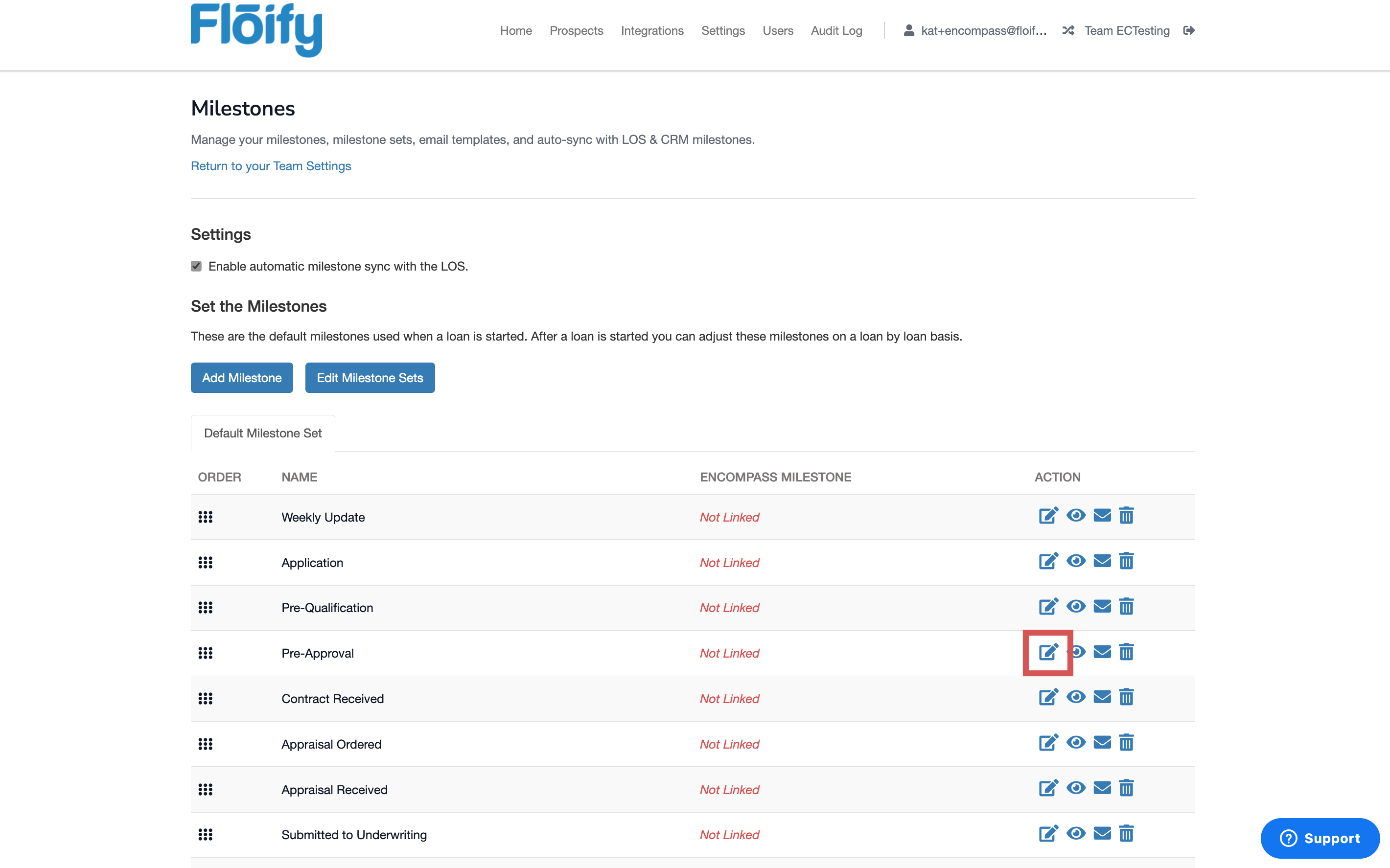 Make sure the appropriate Encompass milestone is selected in the Encompass Milestone dropdown: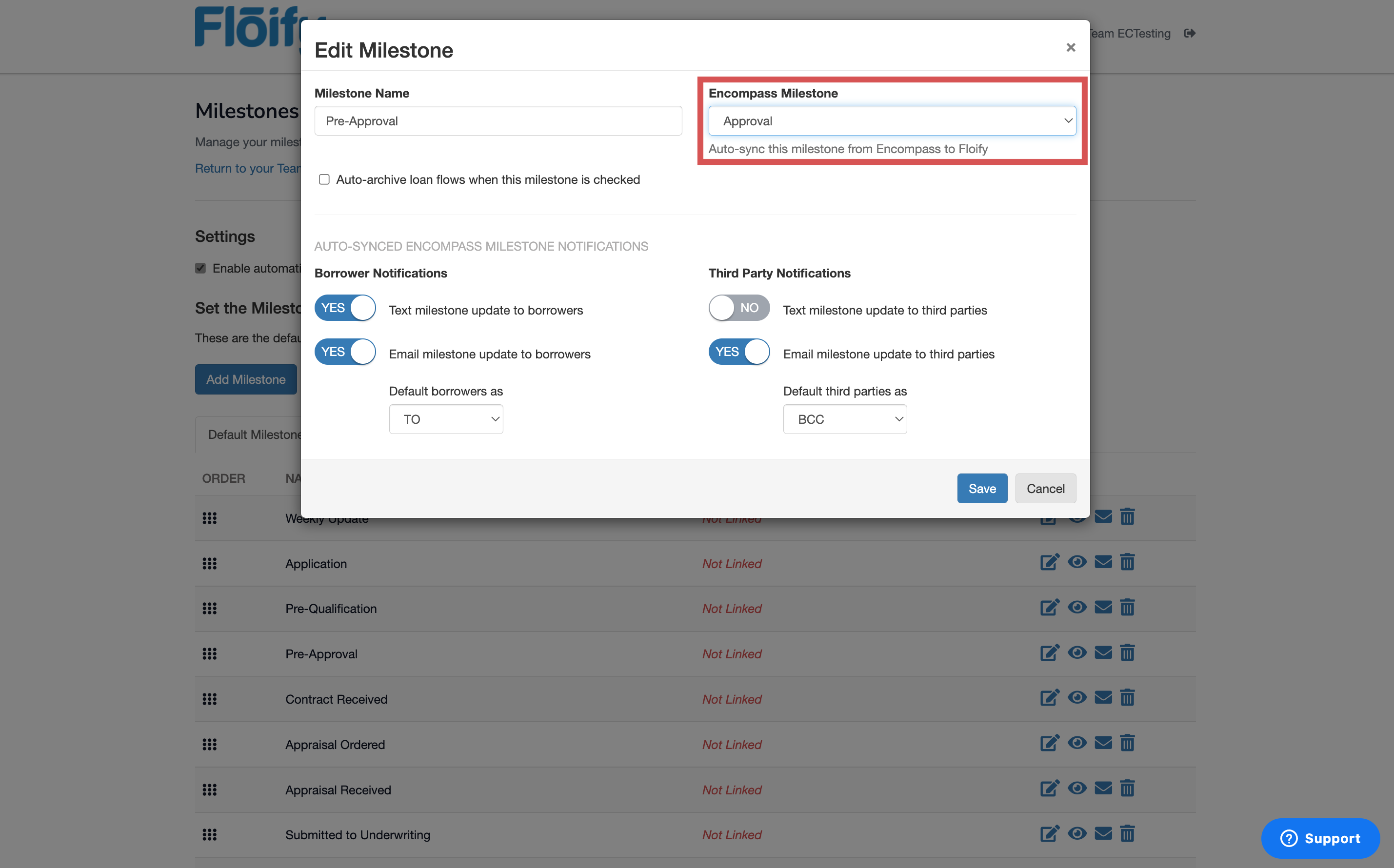 Adjust the settings for the Third Party Notifications. This will allow you to choose if you'd like third party recipients to receive text message milestone updates or email milestone updates. Additionally, you can select if you'd like to default third parties as 'To', 'CC', or 'BCC' for email updates. Make sure you select Save to confirm any changes: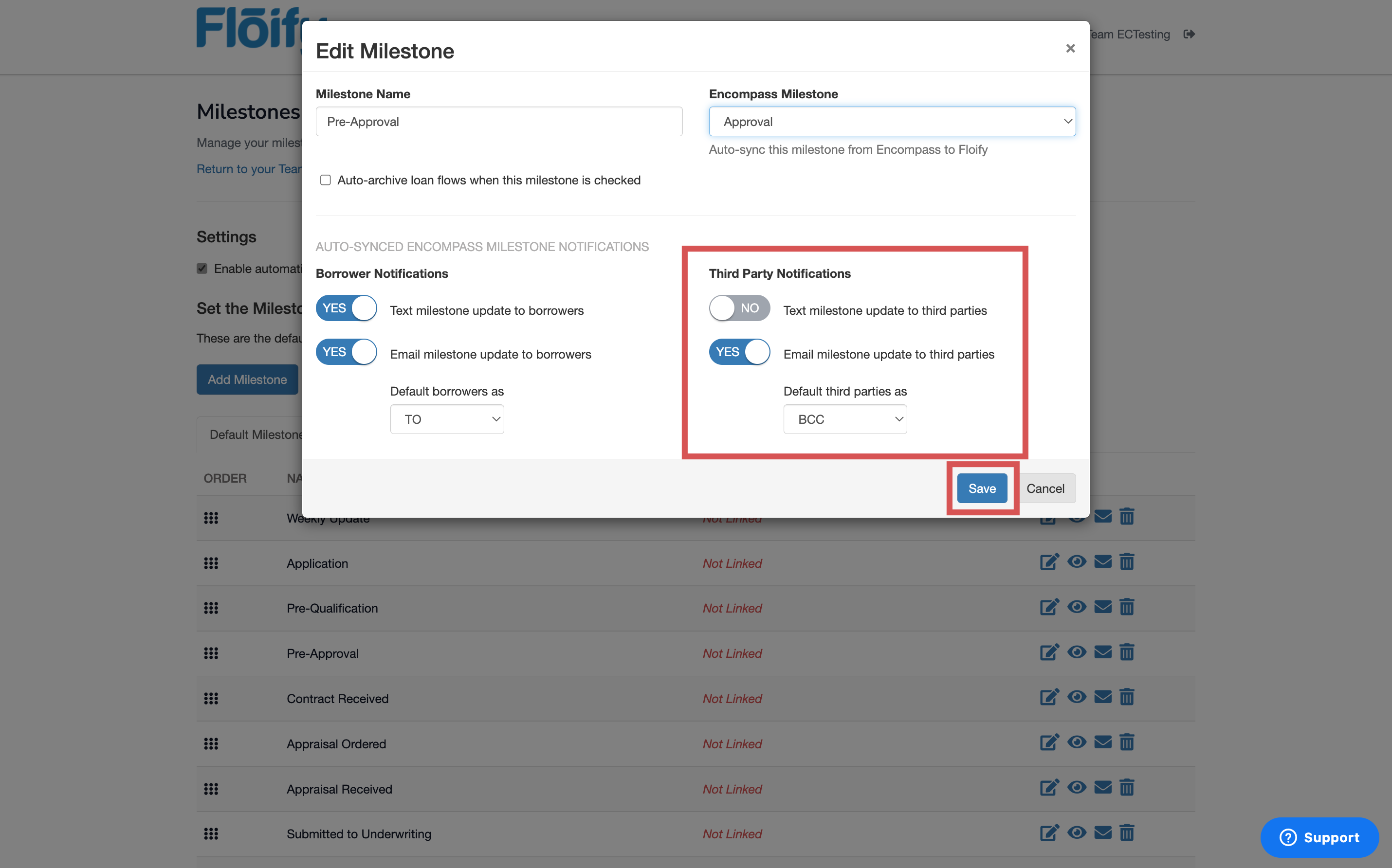 Moving forward, when a milestone is triggered based on the Encompass field selected, the appropriate third party recipients will be included as noted in the settings you enabled.