Overview
If an Encompass integration is enabled, the option is available to sync address fields from Encompass to Floify. This requires adjusting the appropriate settings in Floify and in Encompass.
How to Use
Floify
From the team pipeline, choose the team name in the upper right-hand corner and select the option to navigate to the Company Dashboard:
Navigate to Company Settings and then Basic Settings: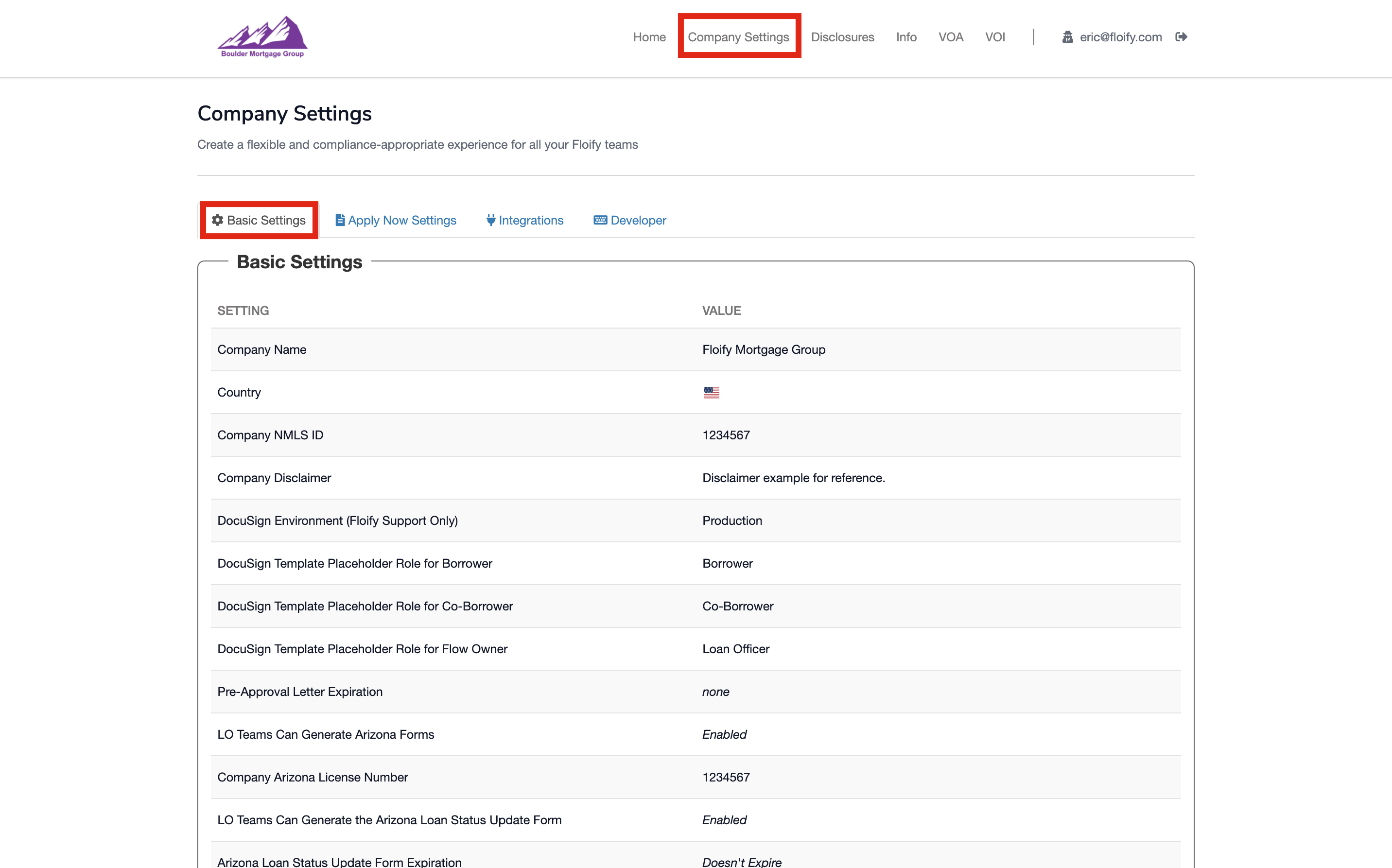 Scroll down to LOS Settings and then Sync Changes from LOS Loan Data. Select the option to Manage on the right: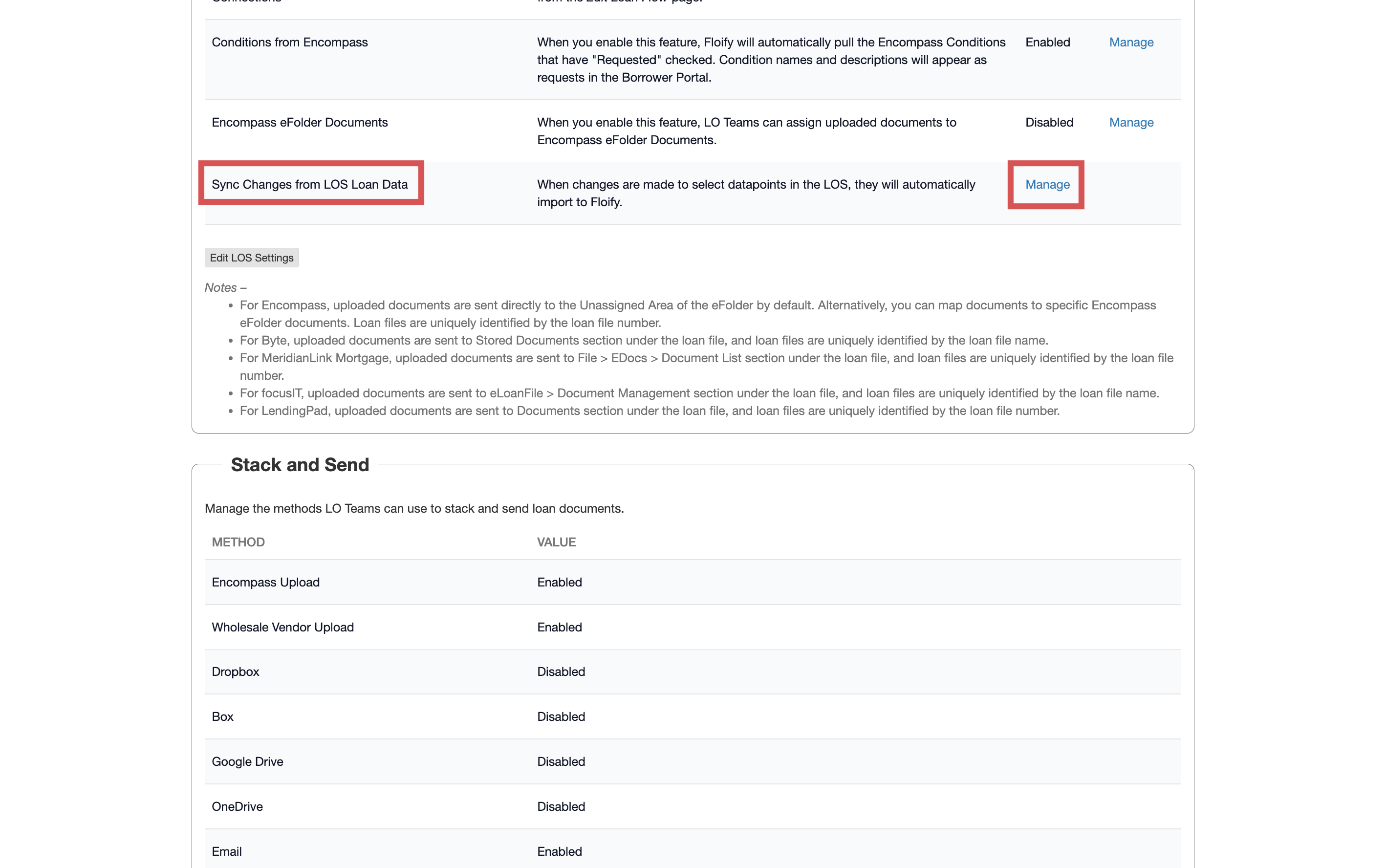 Select the appropriate checkboxes for the data you wish to sync and enter the appropriate Encompass field IDs. Make sure you select Save to confirm your changes: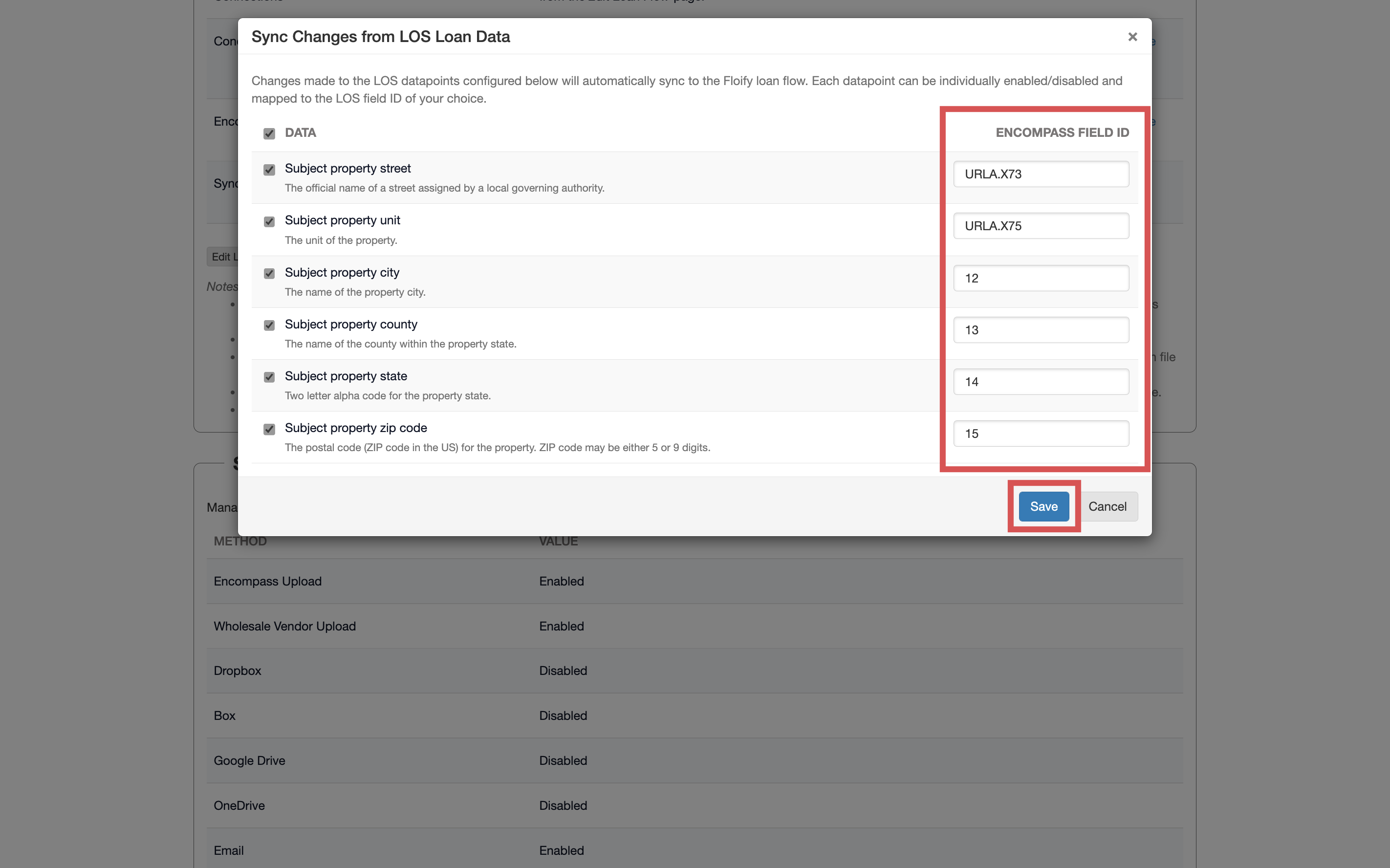 Encompass
Note: These changes will need to be made by an Encompass admin.
In Encompass, the admin will navigate to the Reporting Database and add the appropriate fields URLA.X73 and URLA.X75: