Overview
The Template Docs settings allow for you to make various configuration changes to your pre-loaded template documents, collections of documents, and follower settings.
Among these settings, you'll have access to create, edit, or remove quick packs from your portal.
One of the most high-impact methods to save time using Floify is to cover all loan bases with quick packs, which are collections or pre-defined lists of template documents. Of course, there will be loans that don't fit in a standardized template and require one-off document requests. However, if you build quick packs to encompass all of the traditional loan scenarios (and their variations) you encounter, it will be much more efficient to start loan flows with the appropriate documentation requests.
Before embarking on a mission to overhaul your quick packs, take stock of what document requests are already in your template documents. Any request you would like to use to create or edit quick packs must first be stored in your template documents.
Don't see a document in the list? Add it to your Template Documents first!
How to Set Up
From your loan pipeline, navigate to Settings and select the Template Docs option: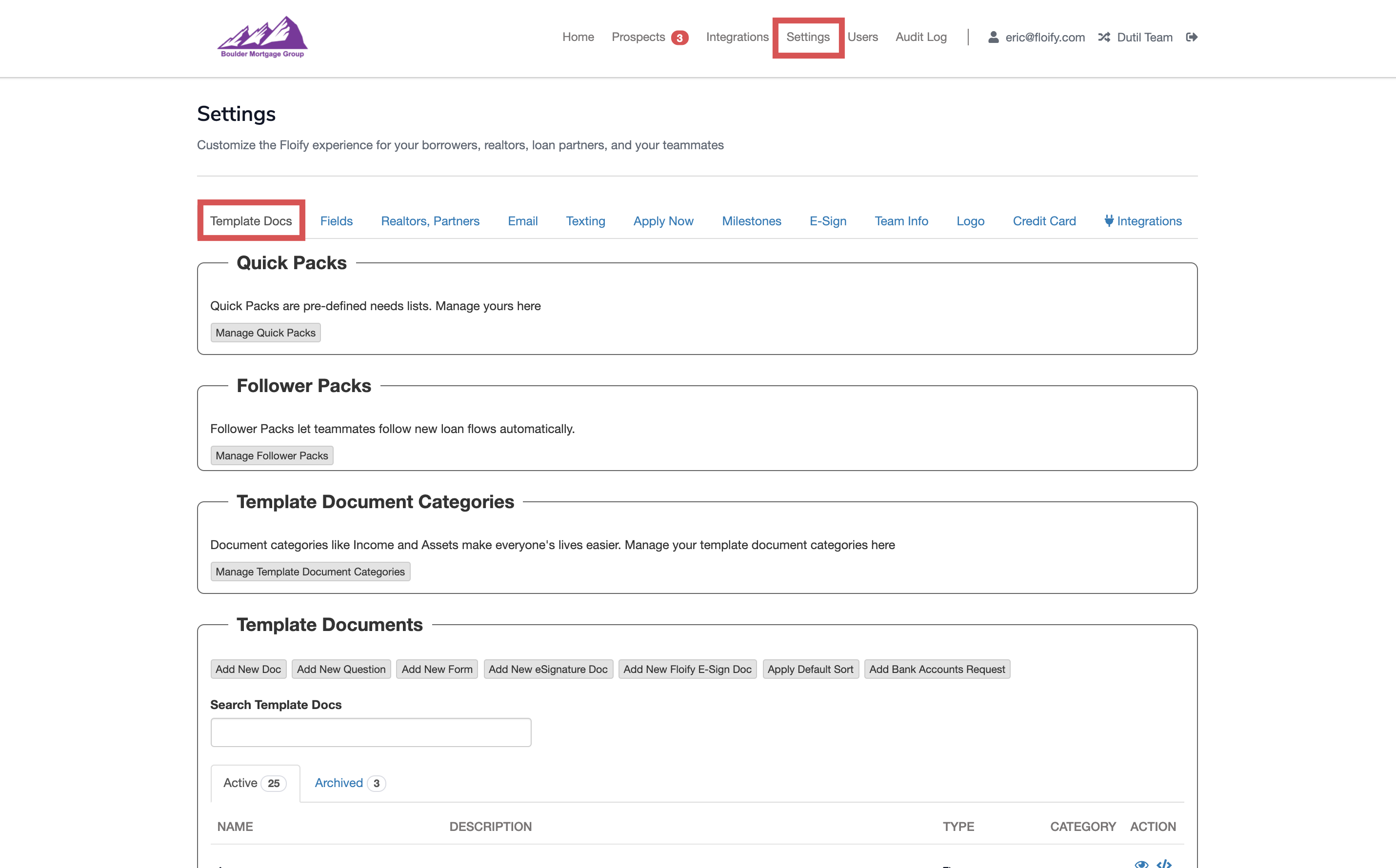 In the Quick Packs section, select Manage Quick Packs: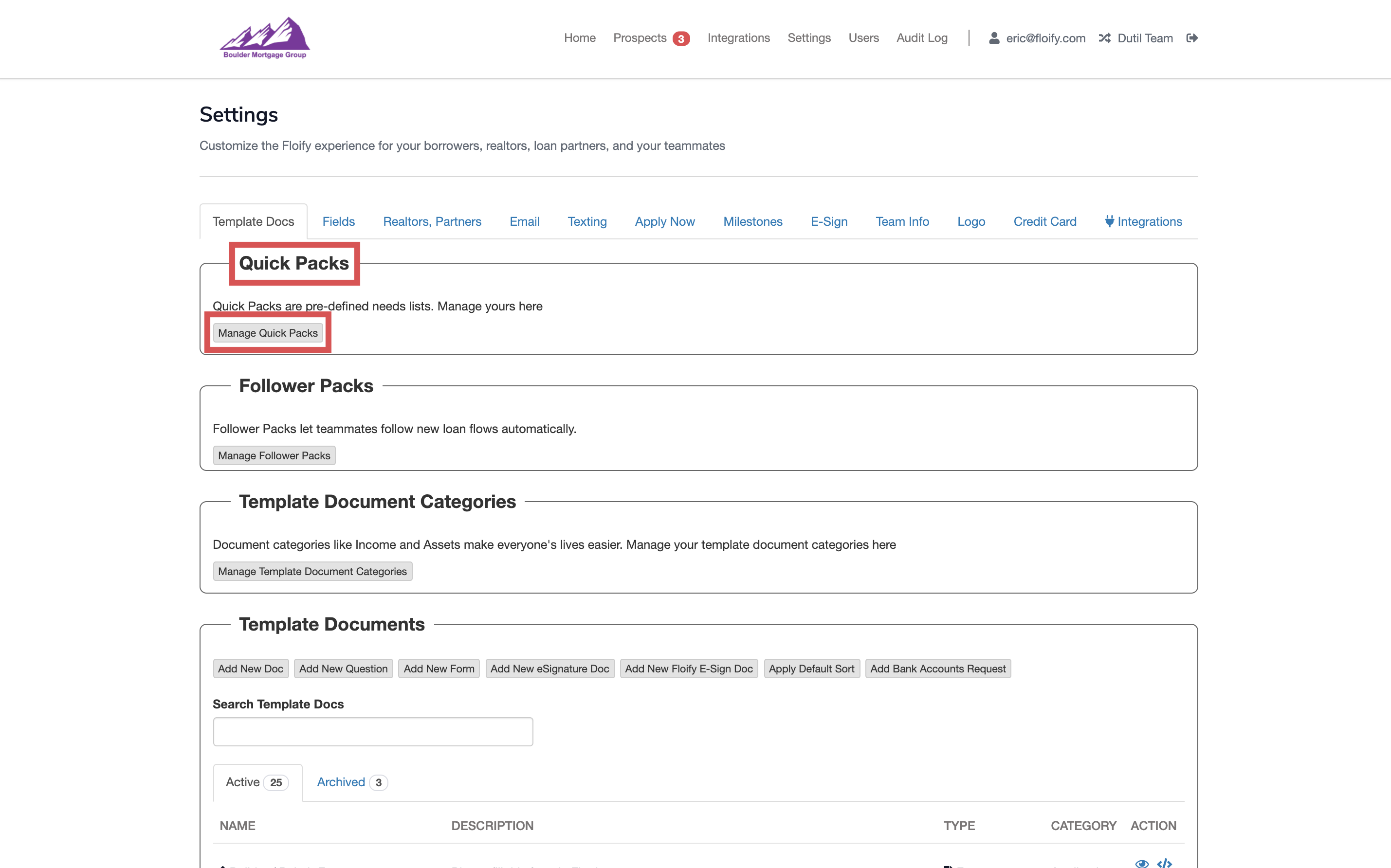 To add a new quick pack, select the Add Quick Pack option at the bottom: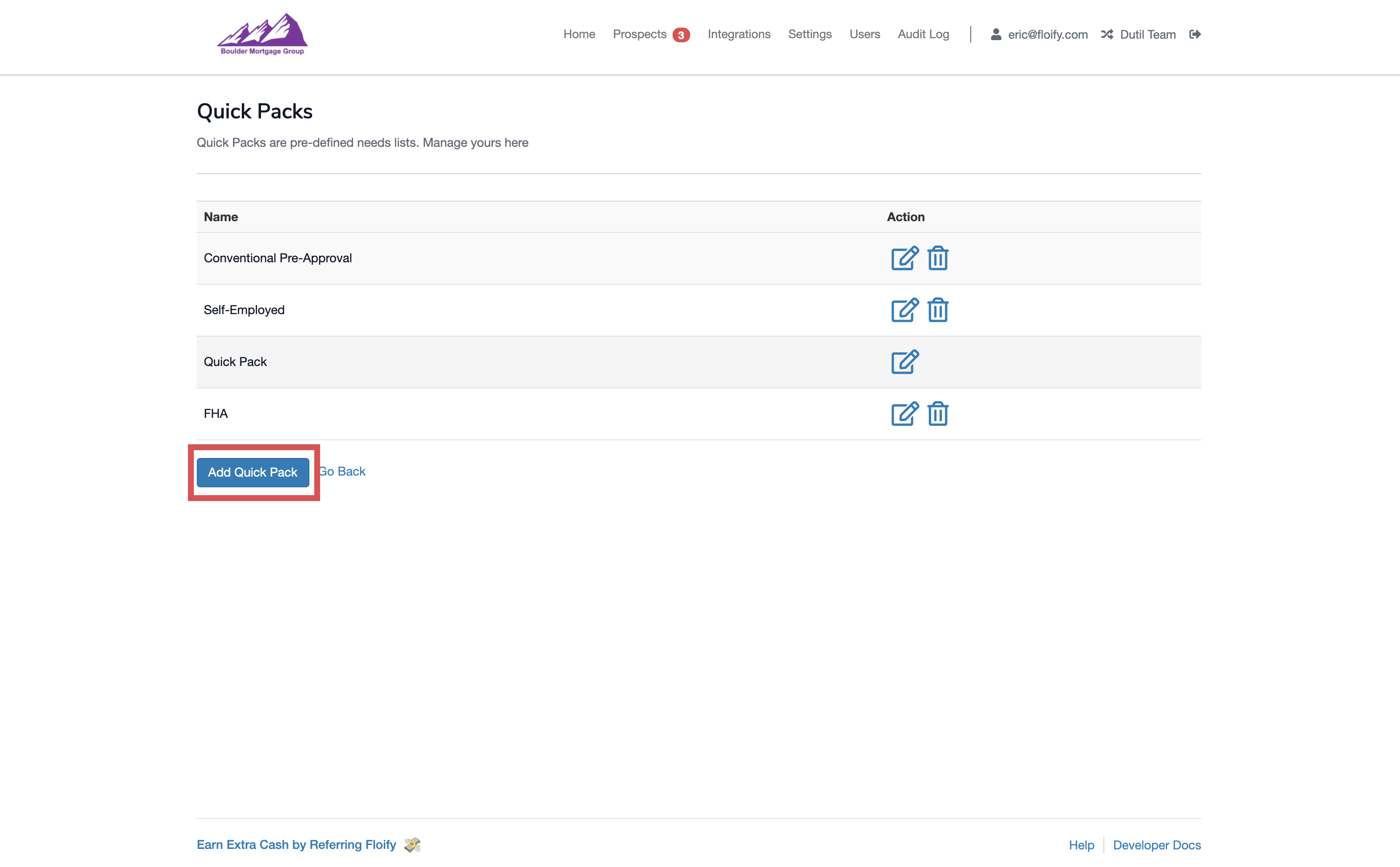 This will bring up your quick pack document selection screen. Enter the name of your quick pack, and select the documents that you'd like to include in this particular quick pack with the checkboxes on the left hand side. Make sure you select Save to confirm the changes: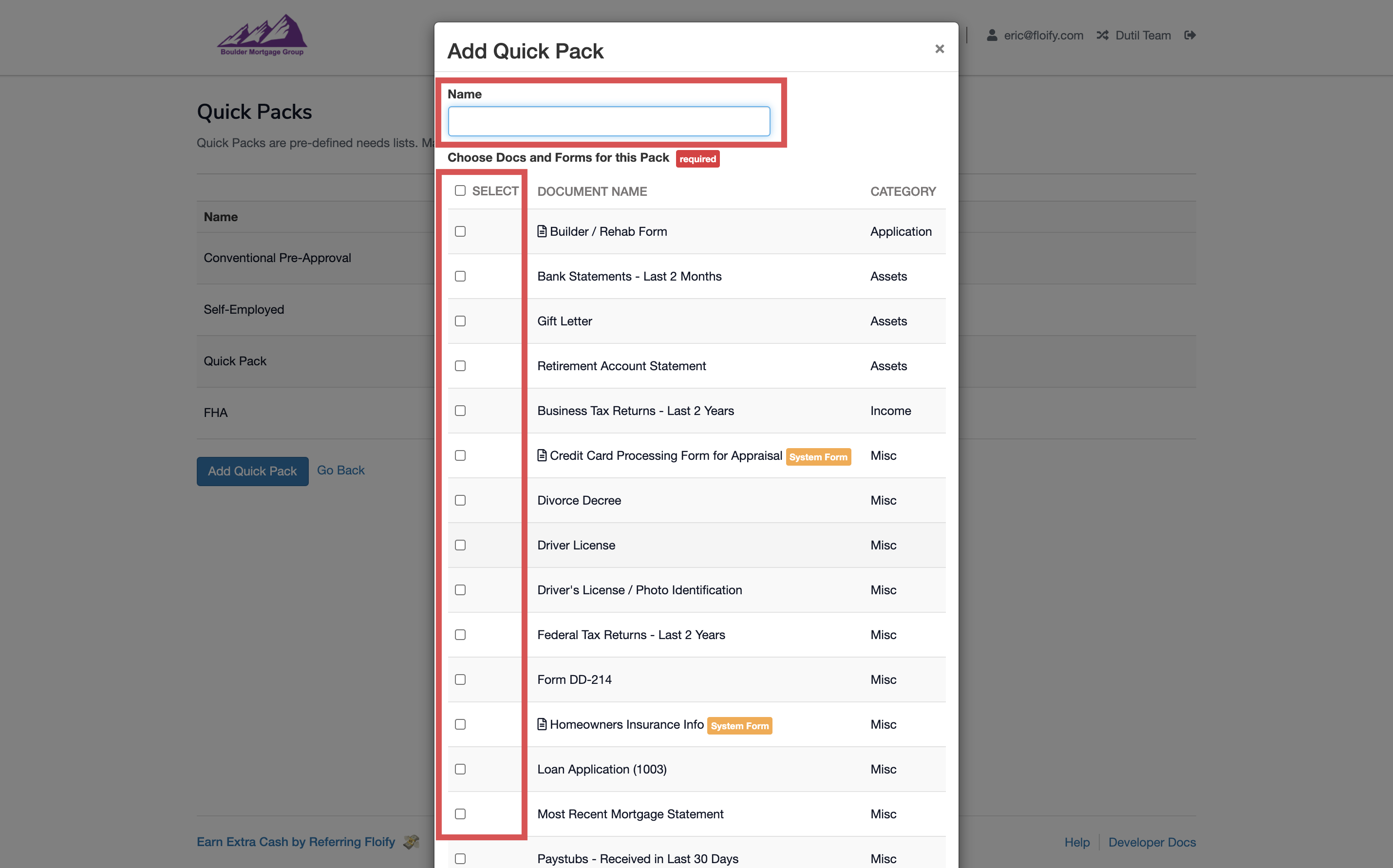 To edit an existing quick pack, select the edit icon (pencil/paper) towards the right hand side of the quick pack name: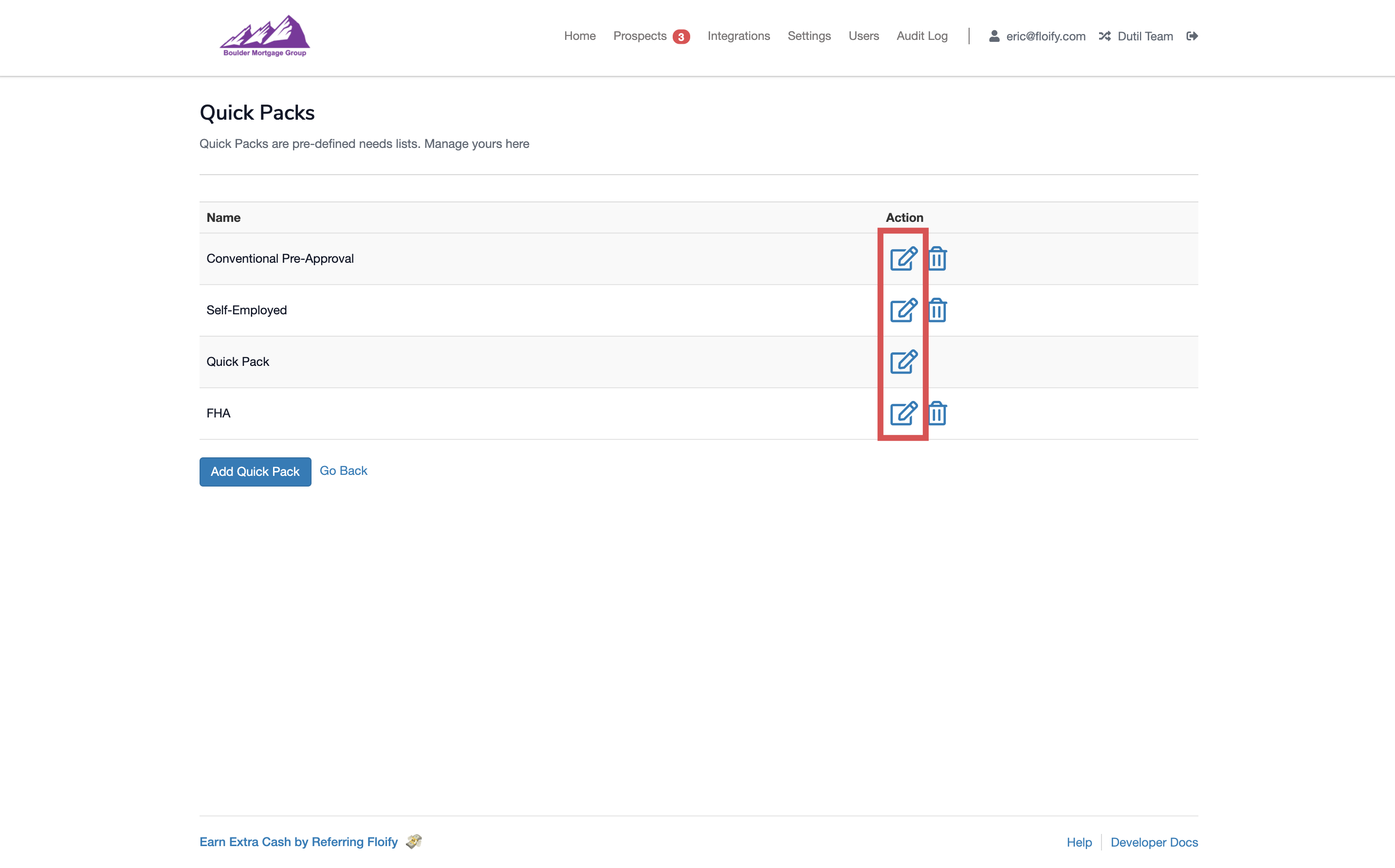 This will bring up your quick pack document selection screen. Select the documents that you'd like to include in this particular quick pack with the checkboxes on the left hand side. Make sure you select Save to confirm the changes: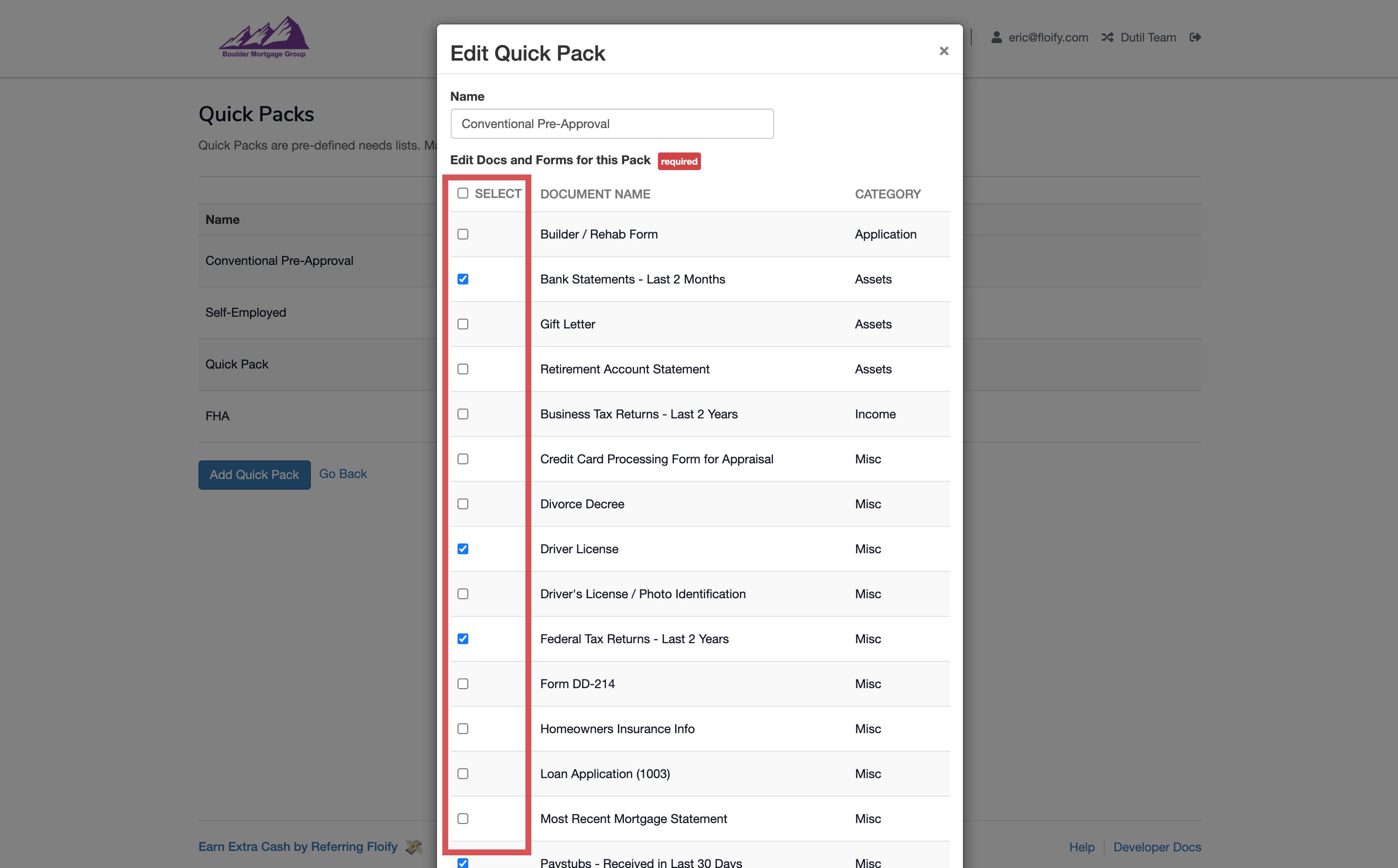 To delete a quick pack, select the trash can icon towards the right hand side of the quick pack name: