Overview
The Template Docs settings allow for you to make various configuration changes to your pre-loaded template documents, collections of documents, and follower settings.
Among these settings, you'll have access to edit, delete or archive existing template documents.
Template documents in Floify are reusable document requests that can be applied to any loan flow upon creation, added as a one-off request after the flow has been in progress, and can be used in your document quick packs for streamlined document management.
How to Set Up
From your loan pipeline, navigate to Settings and select the Template Docs tab: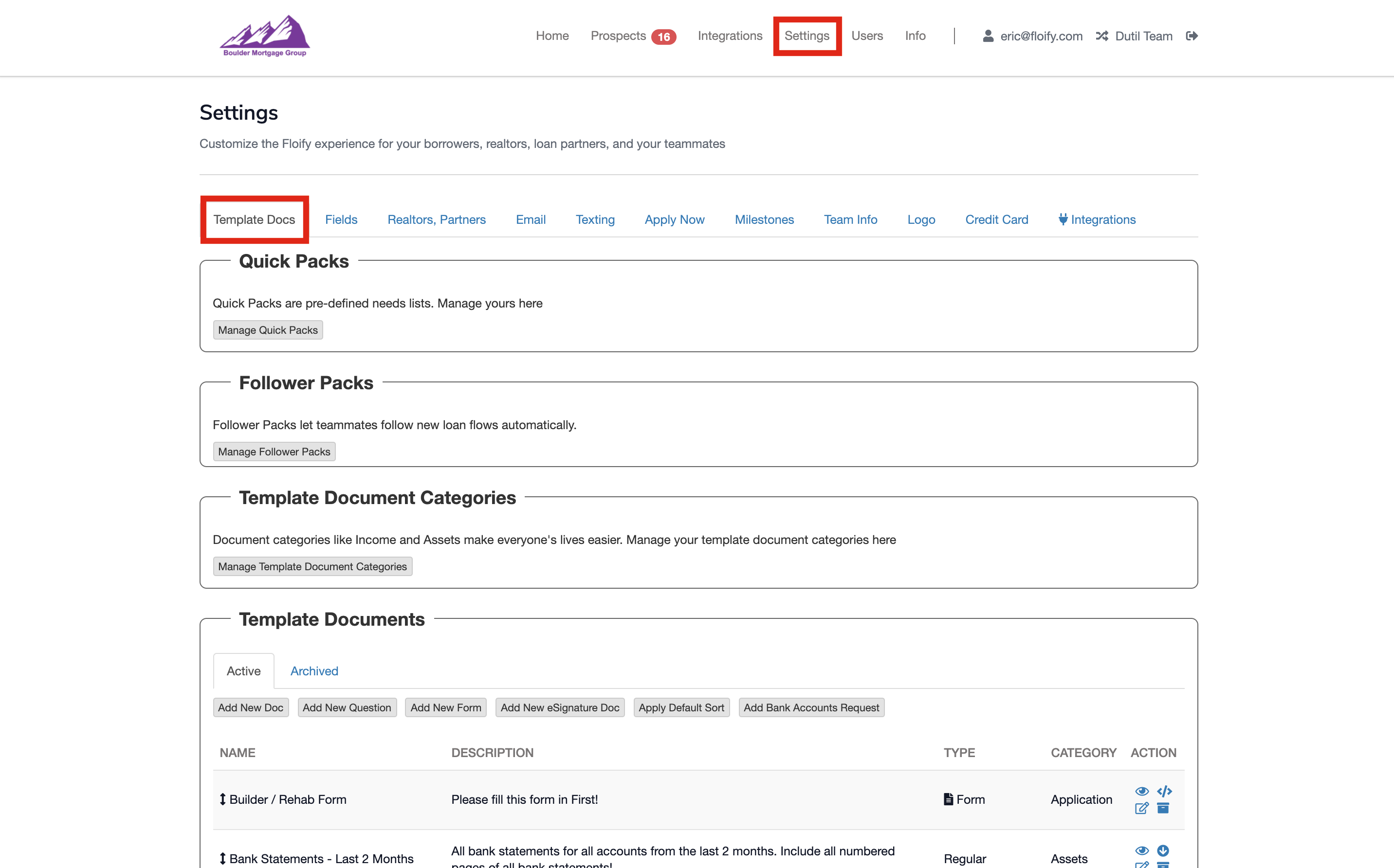 Scroll down to the Template Documents section: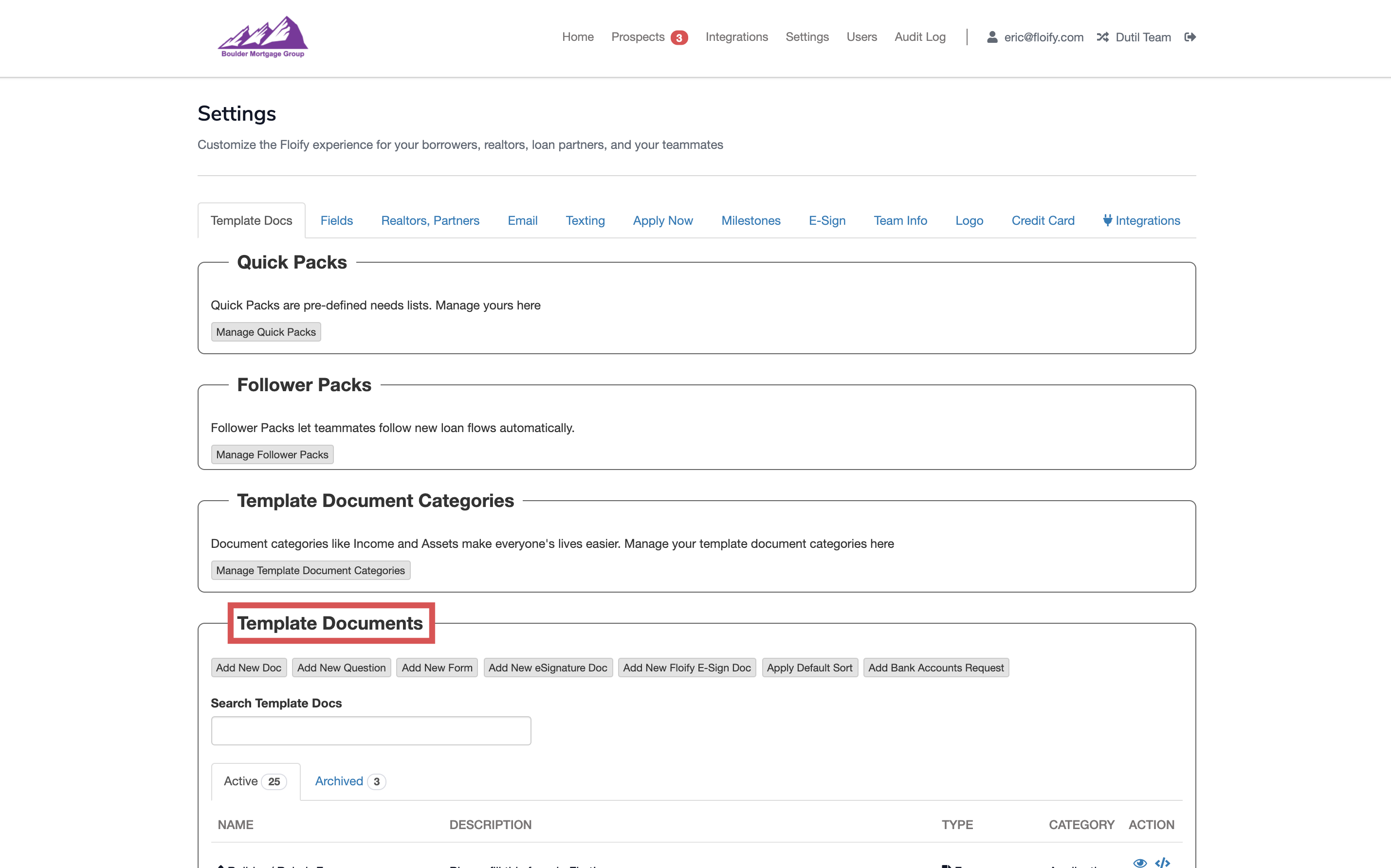 To edit an existing template, select the pencil/paper icon towards the right side of the template document name: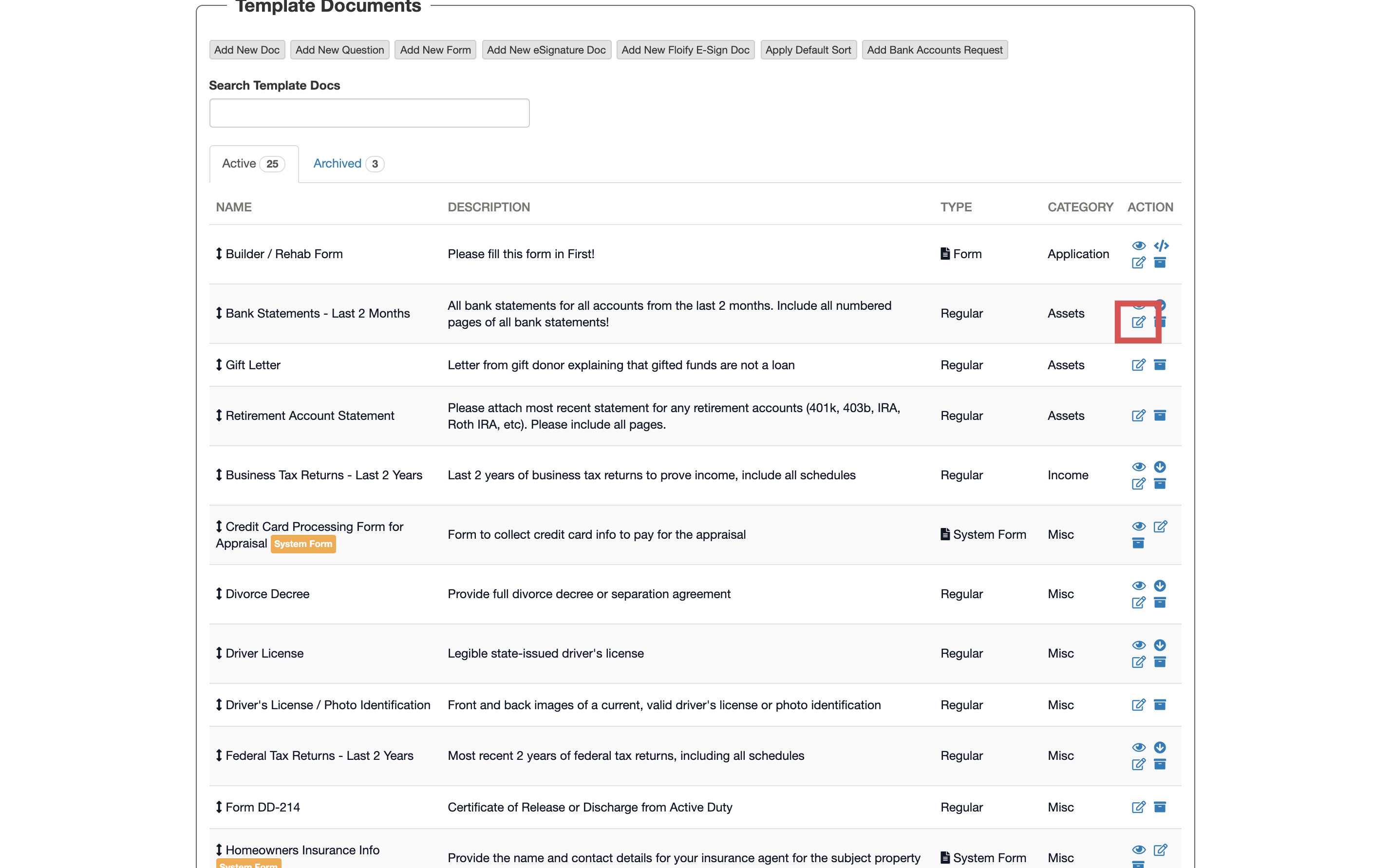 Adjust anything you need including the document name, document description, sample/blank file, document type, or category. Make sure you select Save to confirm the changes: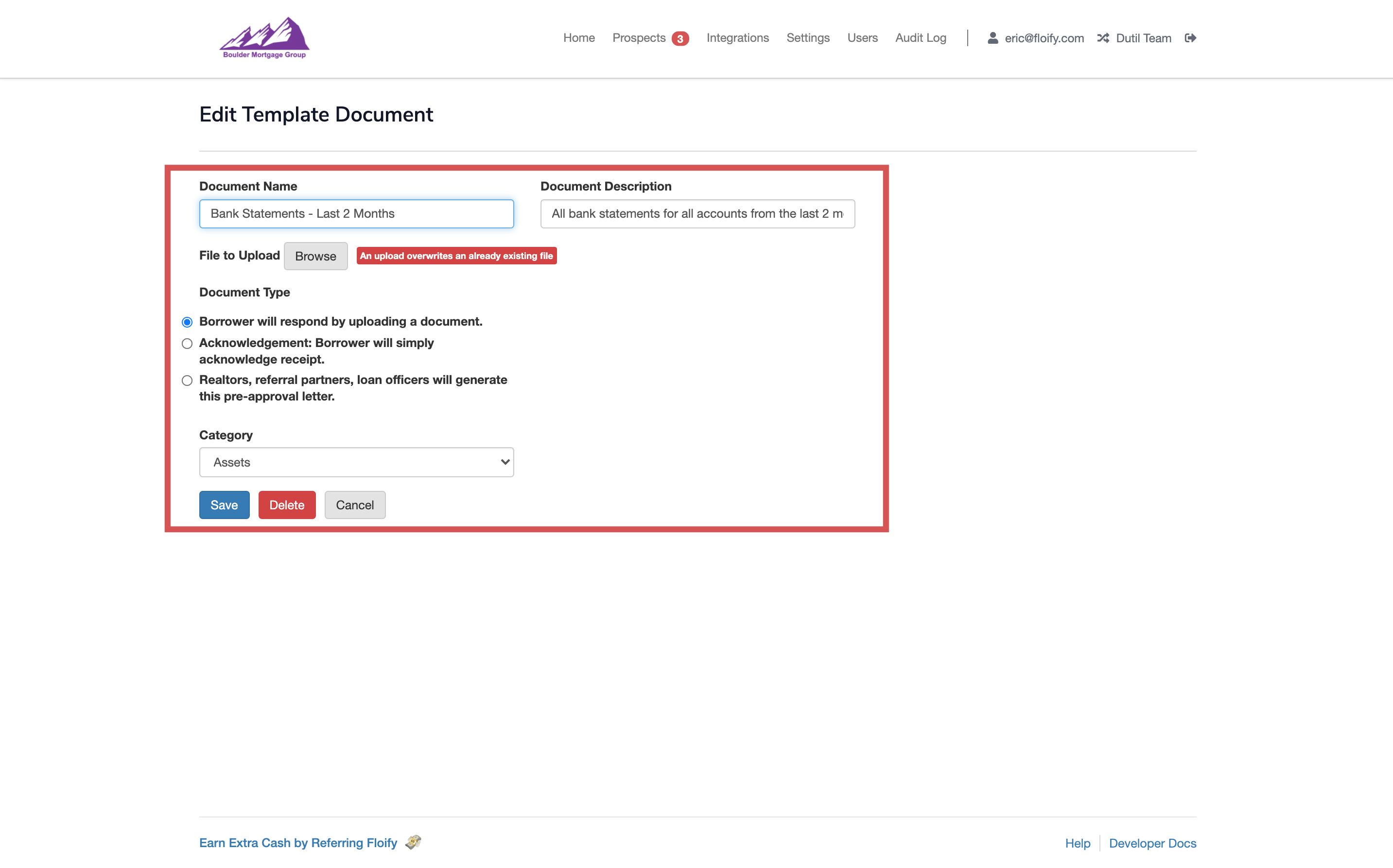 The template document can be deleted permanently from your templates as well by selecting the red Delete option: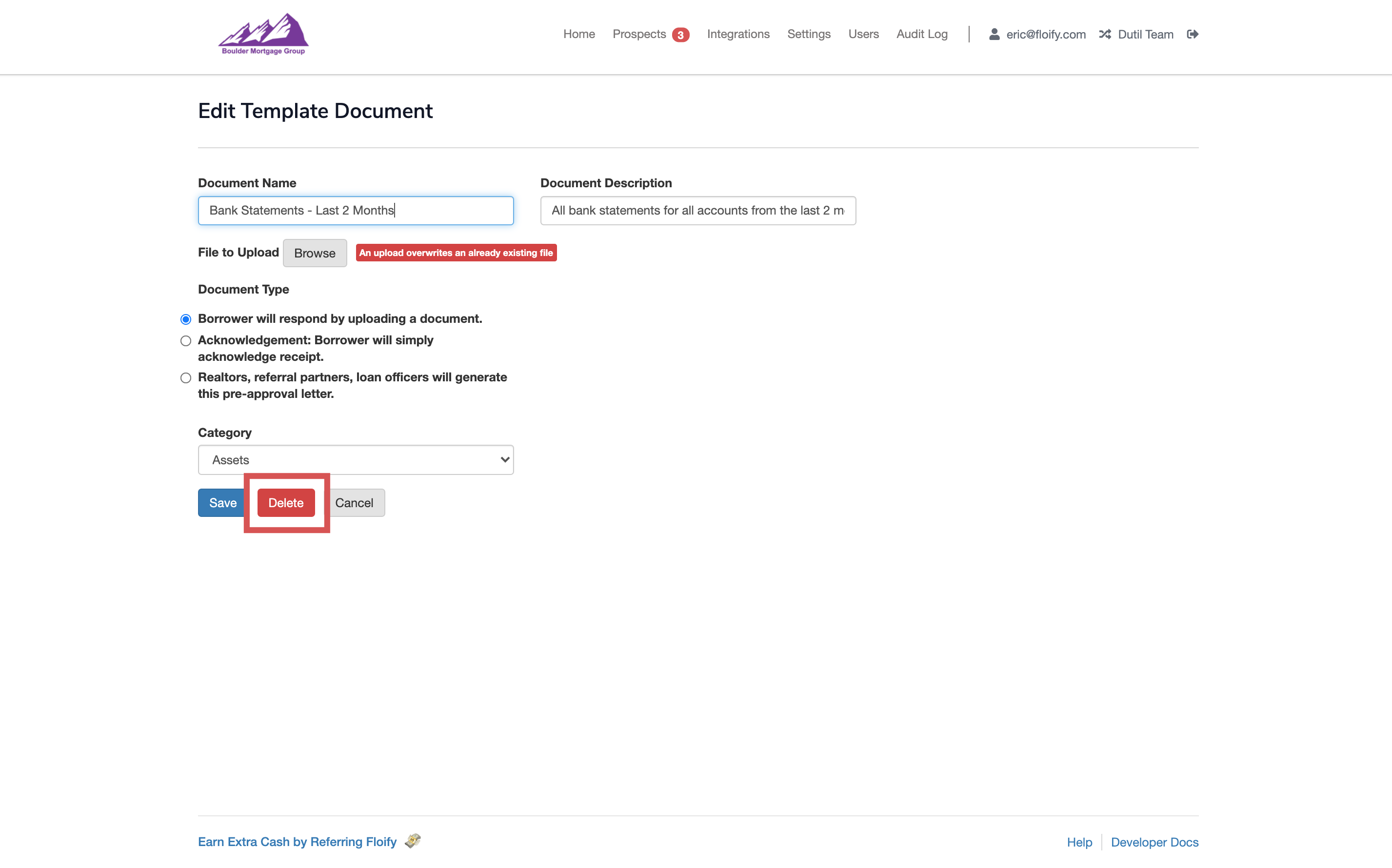 Alternatively, the document can be archived if not something you regularly use but would like to keep using the Archive option: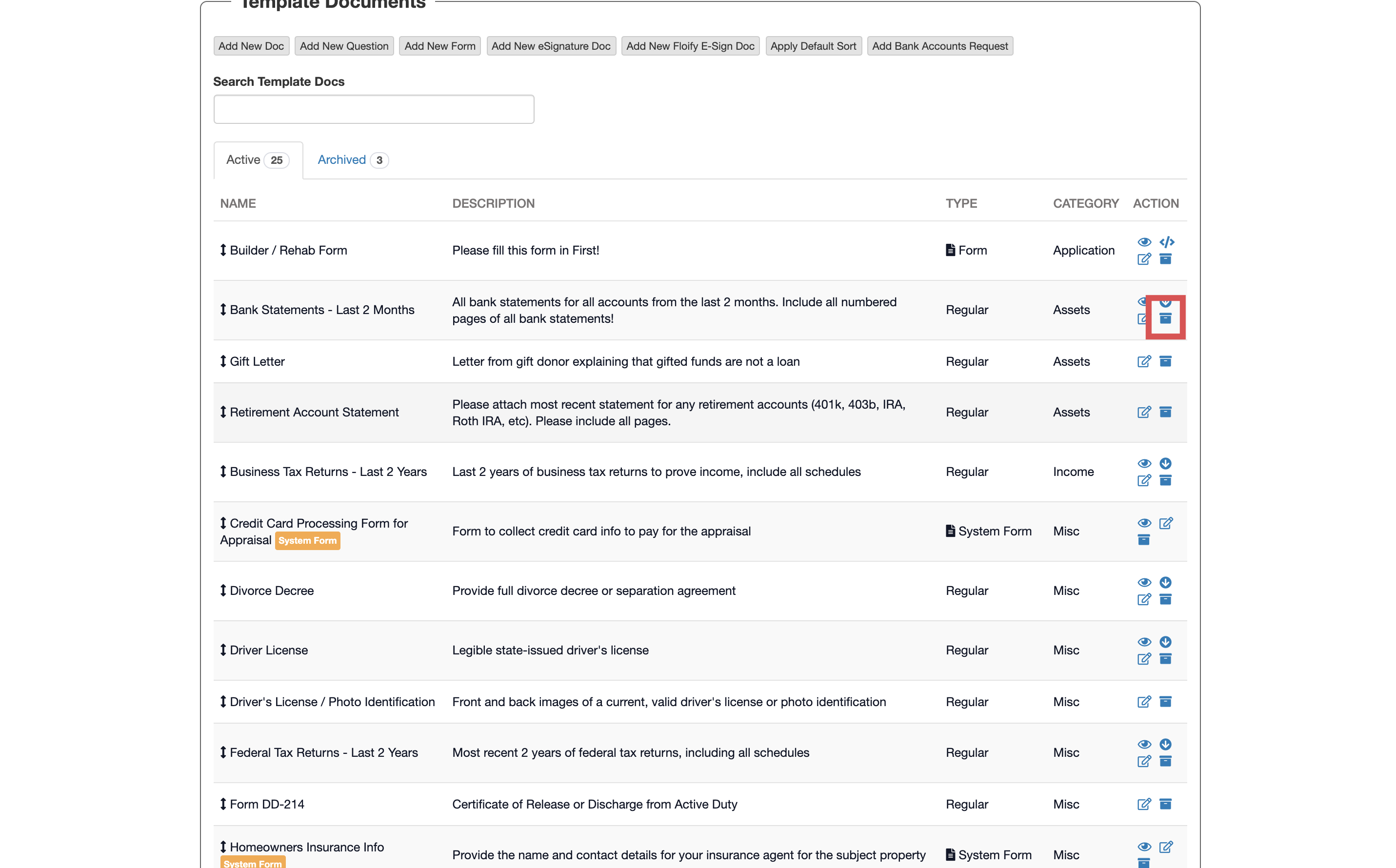 This will move the document from the Active document tab to Archived: