Overview
The Template Docs settings allow for you to make various configuration changes to your pre-loaded template documents, collections of documents, and follower settings.
Among these settings, you'll have access to add template questions. These allow the borrower to provide an answer to a question directly within their Floify portal.
How to Set Up
From your loan pipeline, navigate to Settings and select the Template Docs tab: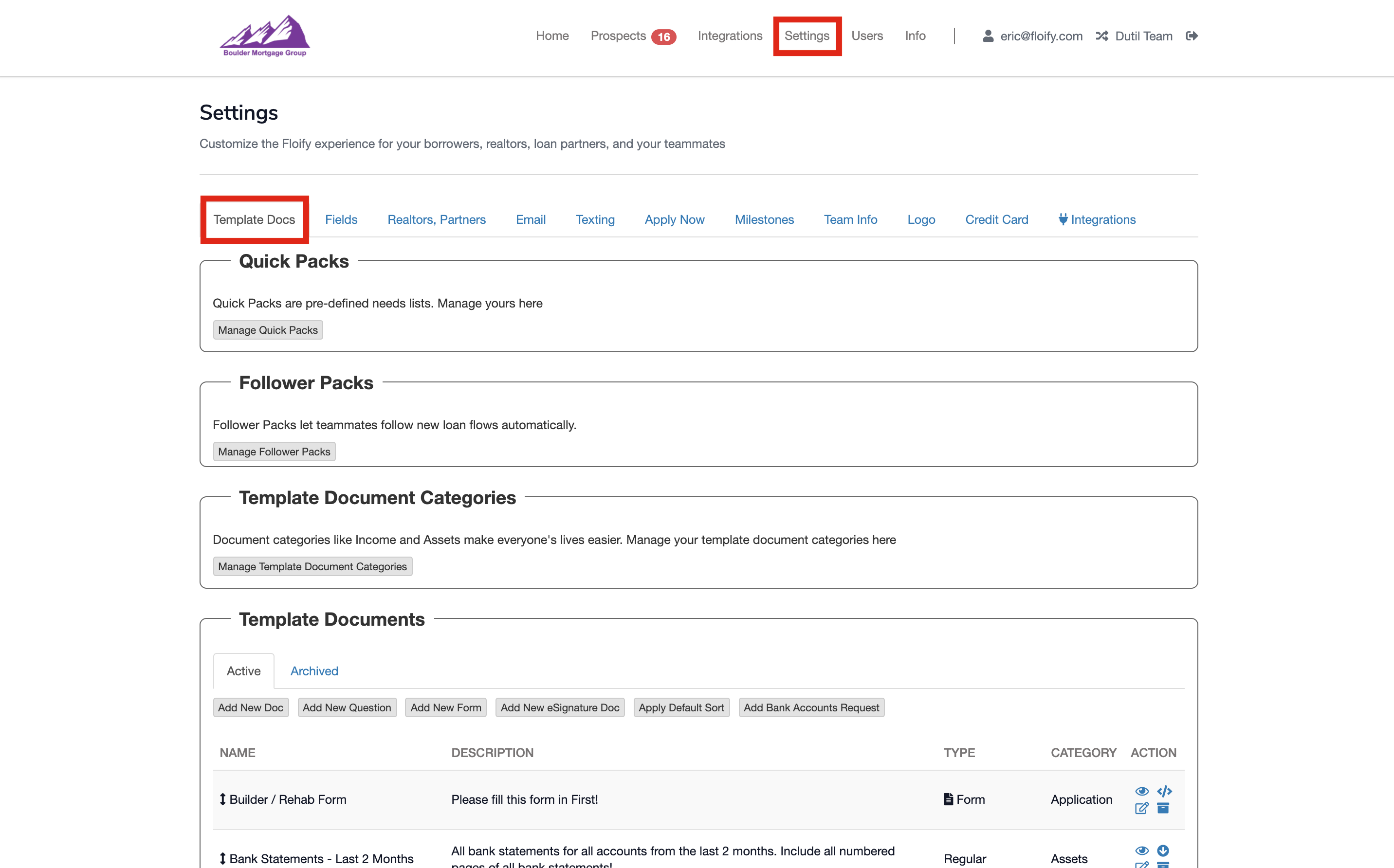 Scroll down to the Template Documents section: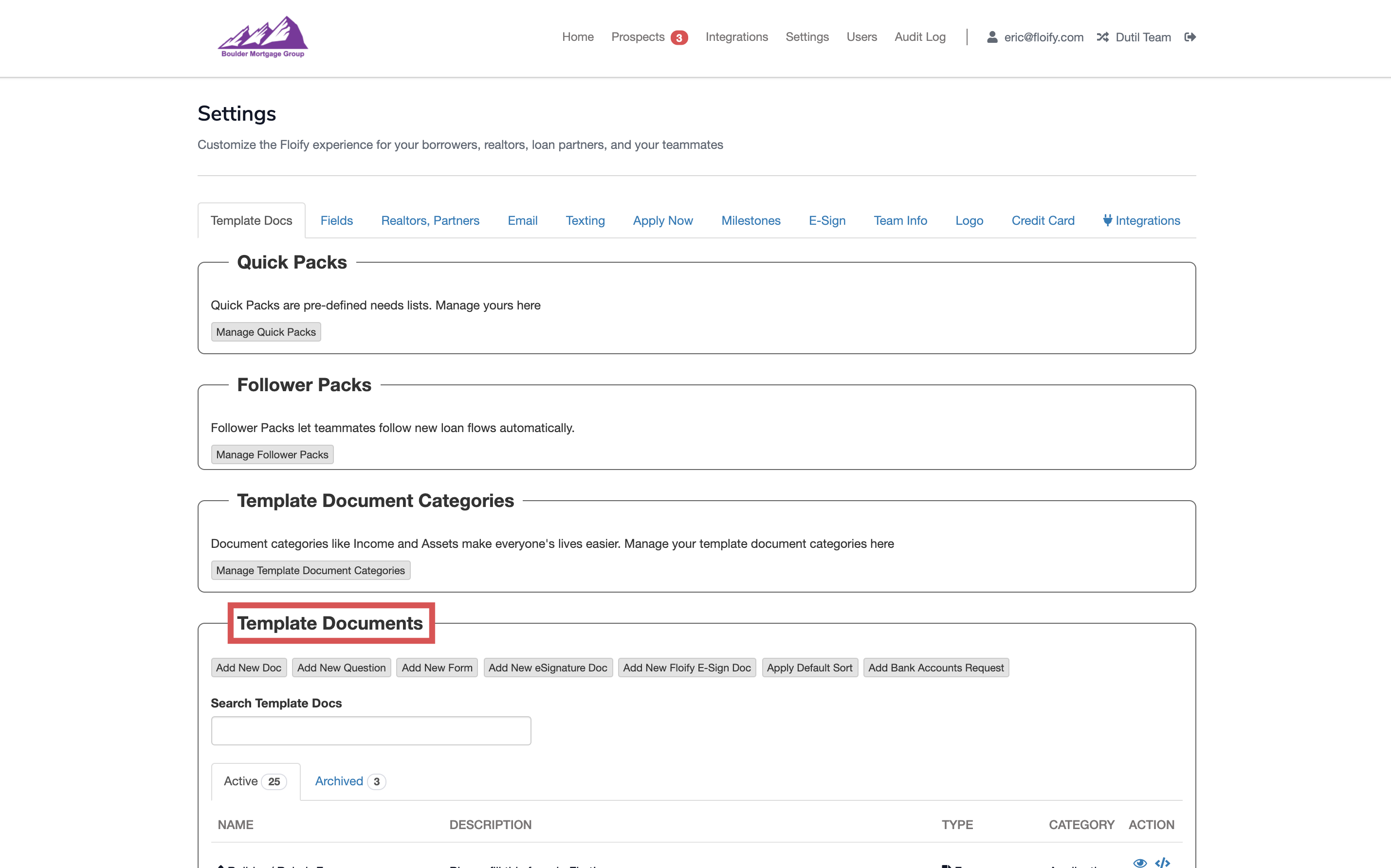 Select the Add New Question option: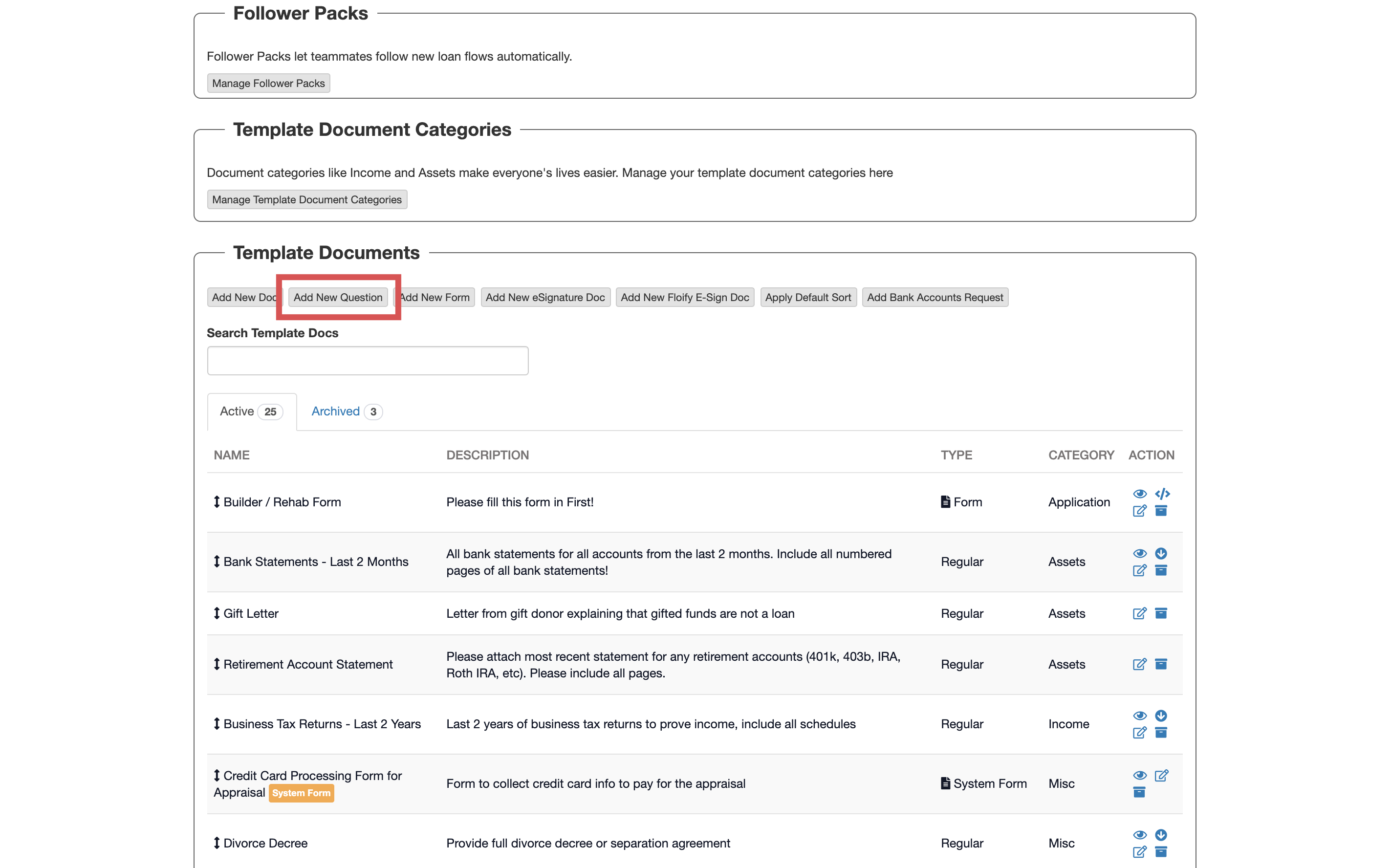 Enter the subject of your question and select the category you'd like it to be placed into: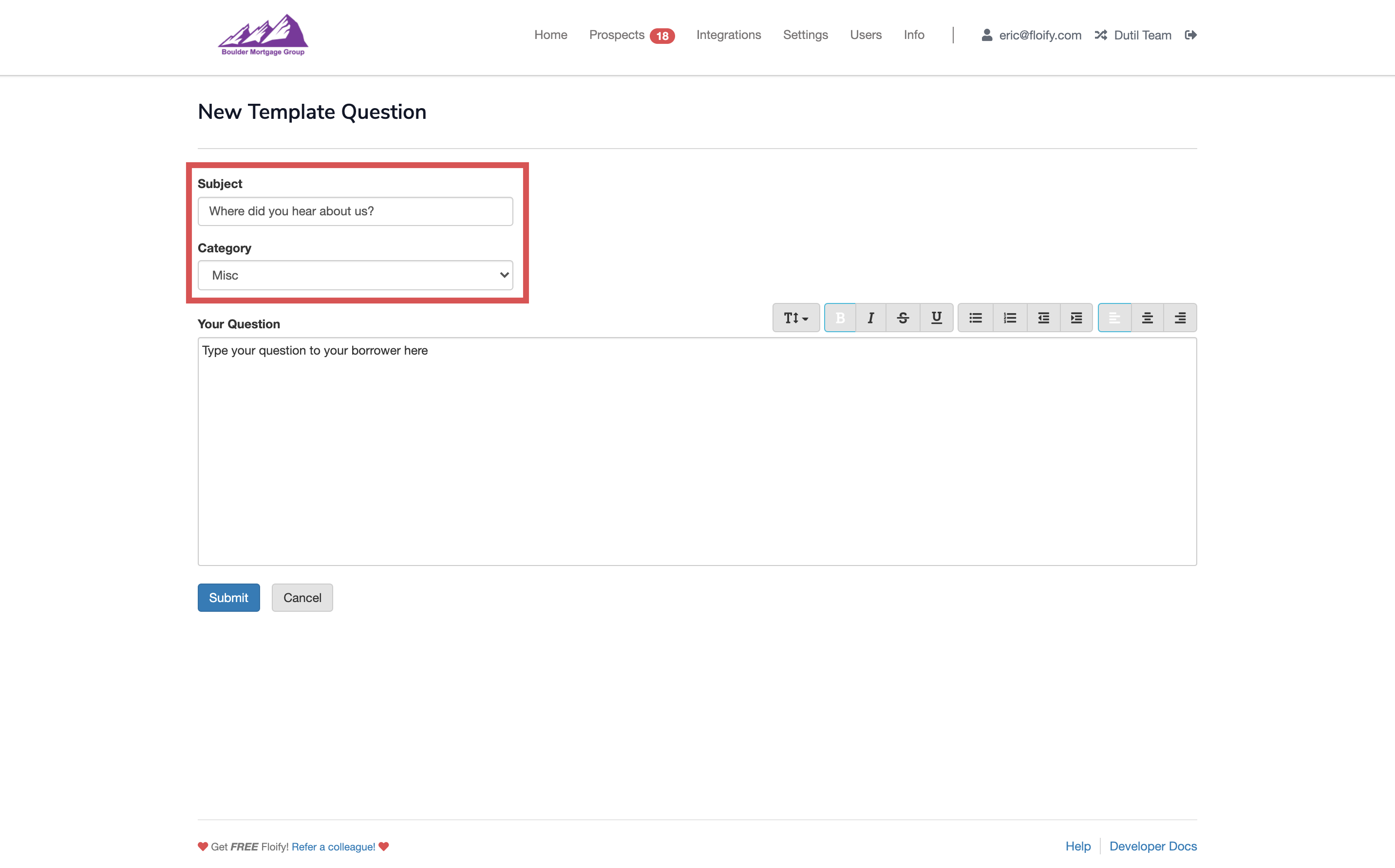 Type in the question for your borrower in the box labeled Your Question. You can use the icons on top to format your inquiry and adjust the text. Make sure you select Submit to confirm the changes: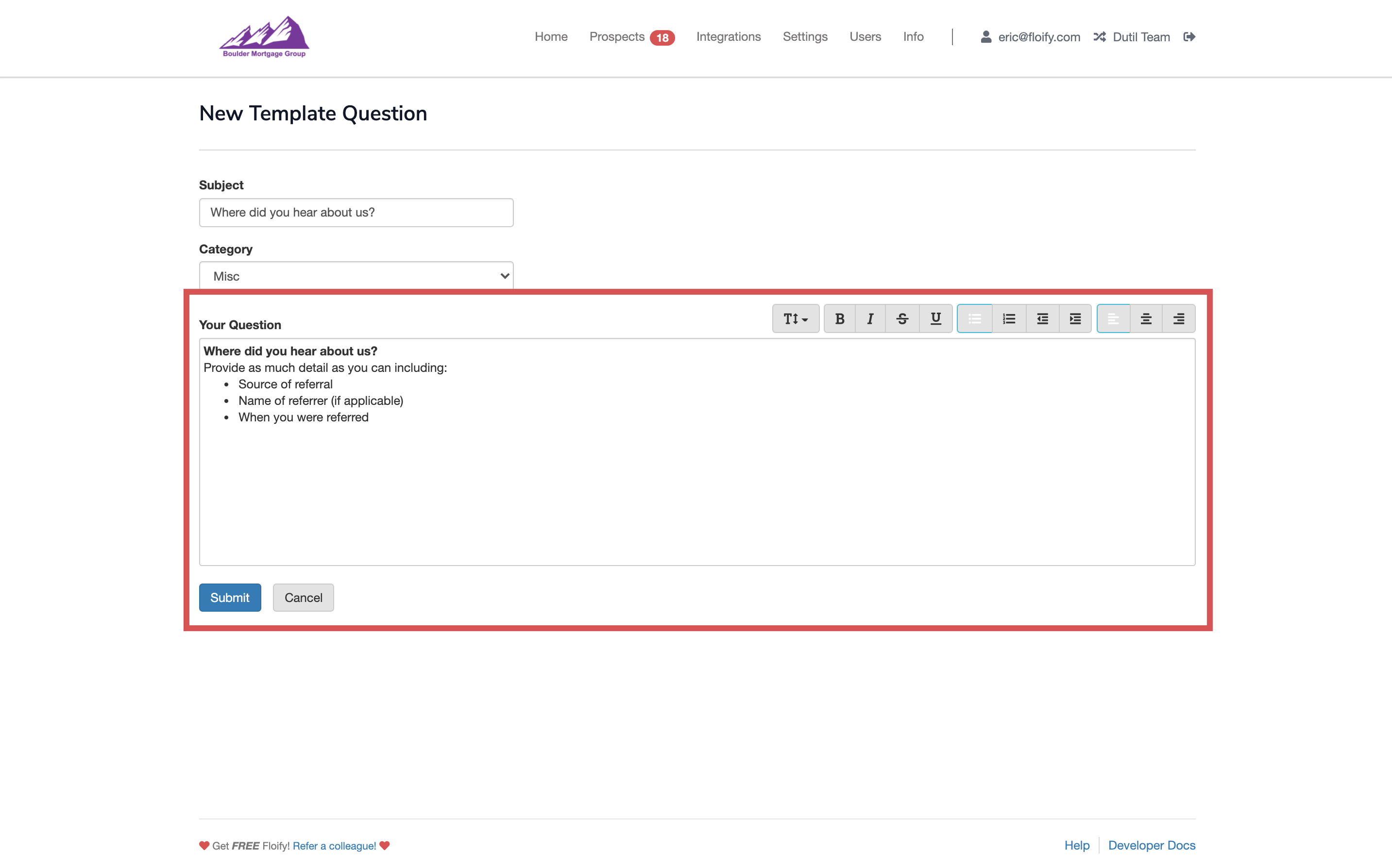 Success! Your question is now available to request on any loan flow, add to a quick pack, or add to the automatic doc requests.