Overview
The Integrations settings allow for you to set up a variety of the integrations that are available with Floify.
Among these settings, you'll have access to connect your account to Plaid.
The Plaid integration allows for you to trigger verification of assets automatically upon the conversion of a prospect to a live loan, or to order a report manually on a one-off basis.
How to Set Up
From your team pipeline, navigate to Settings and select the Integrations tab: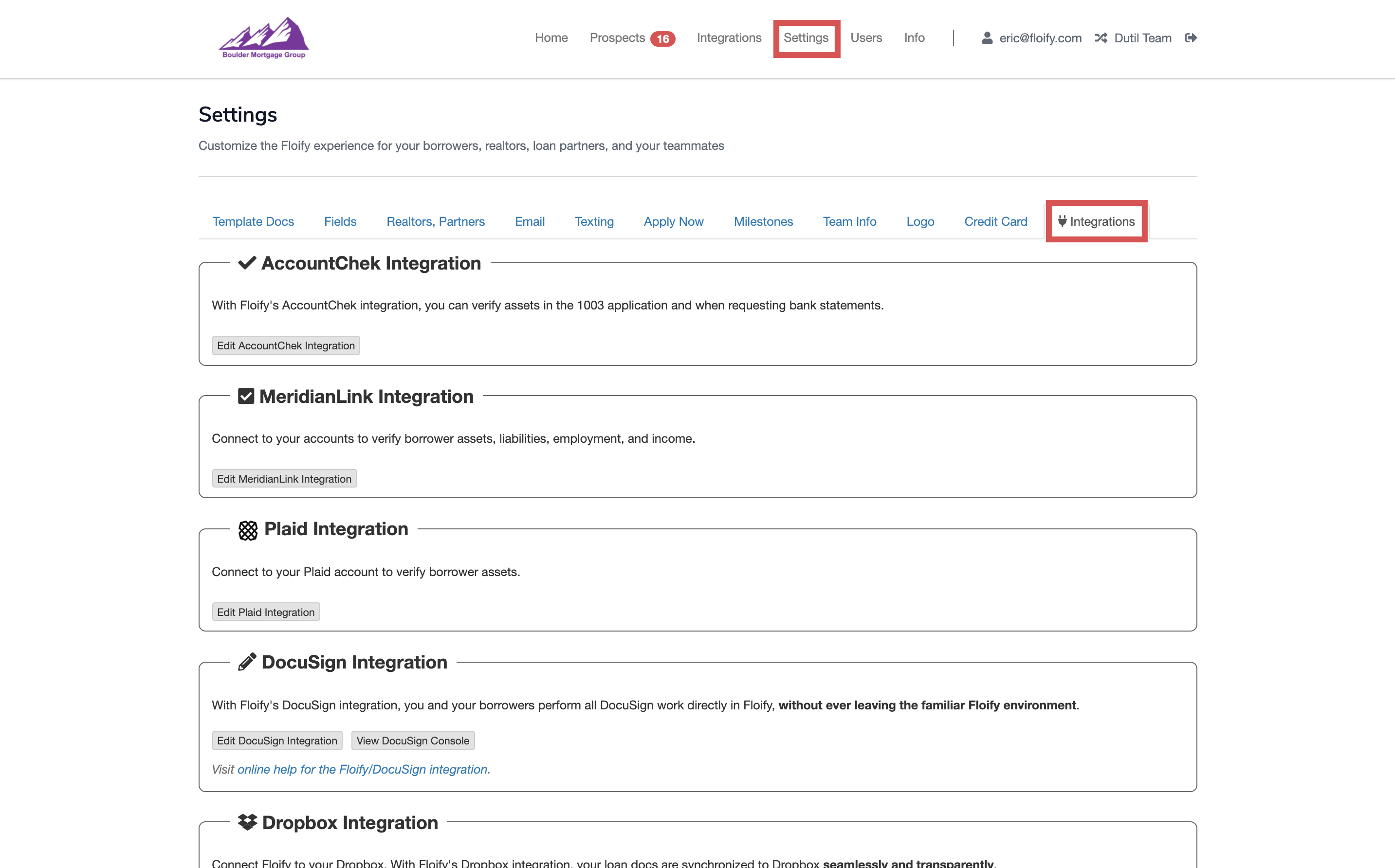 Scroll down to the Plaid Integration and select the option to Edit Plaid Integration: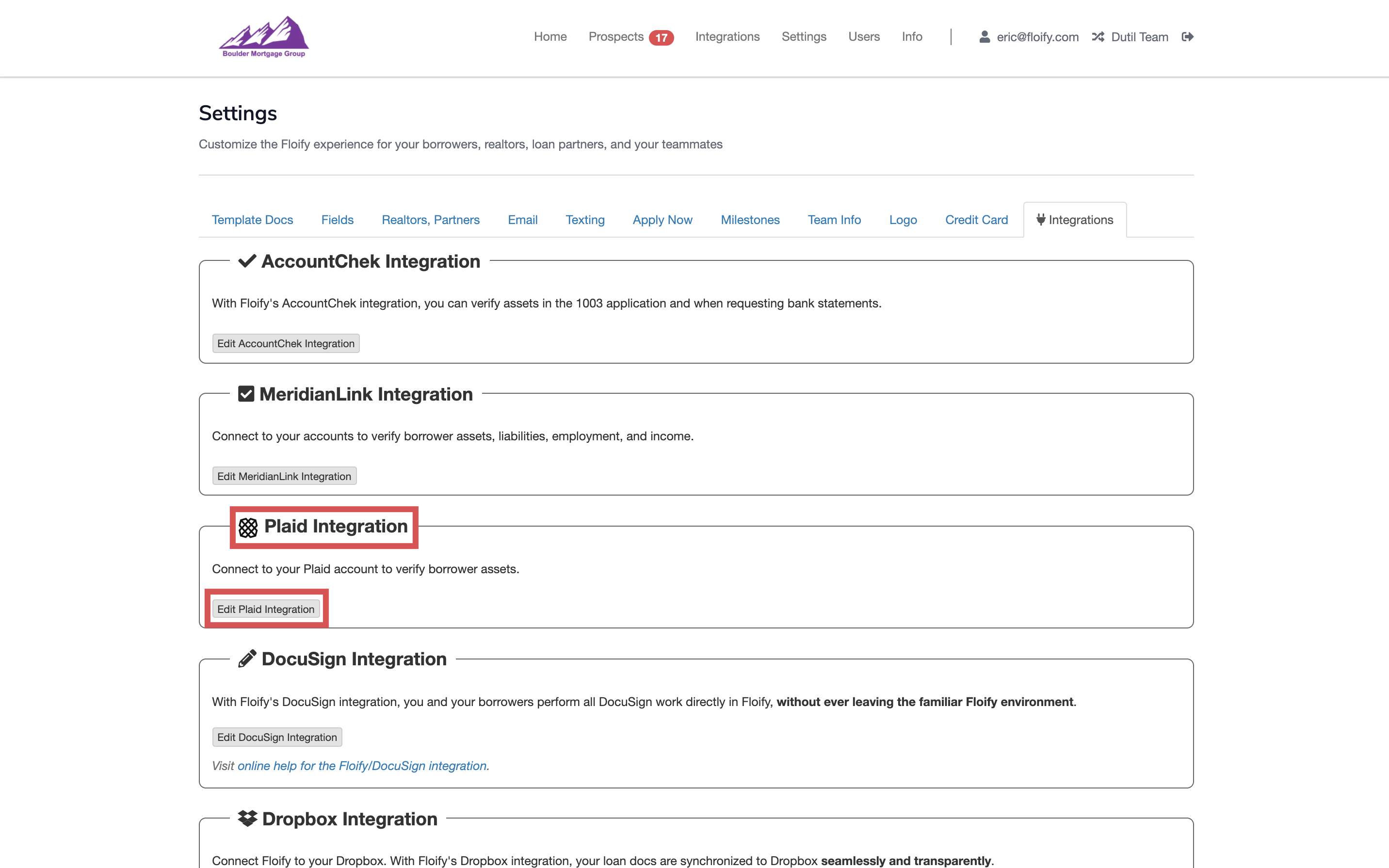 Enter the Client ID, Public Key, and Secret Key. Make sure you select Save to confirm: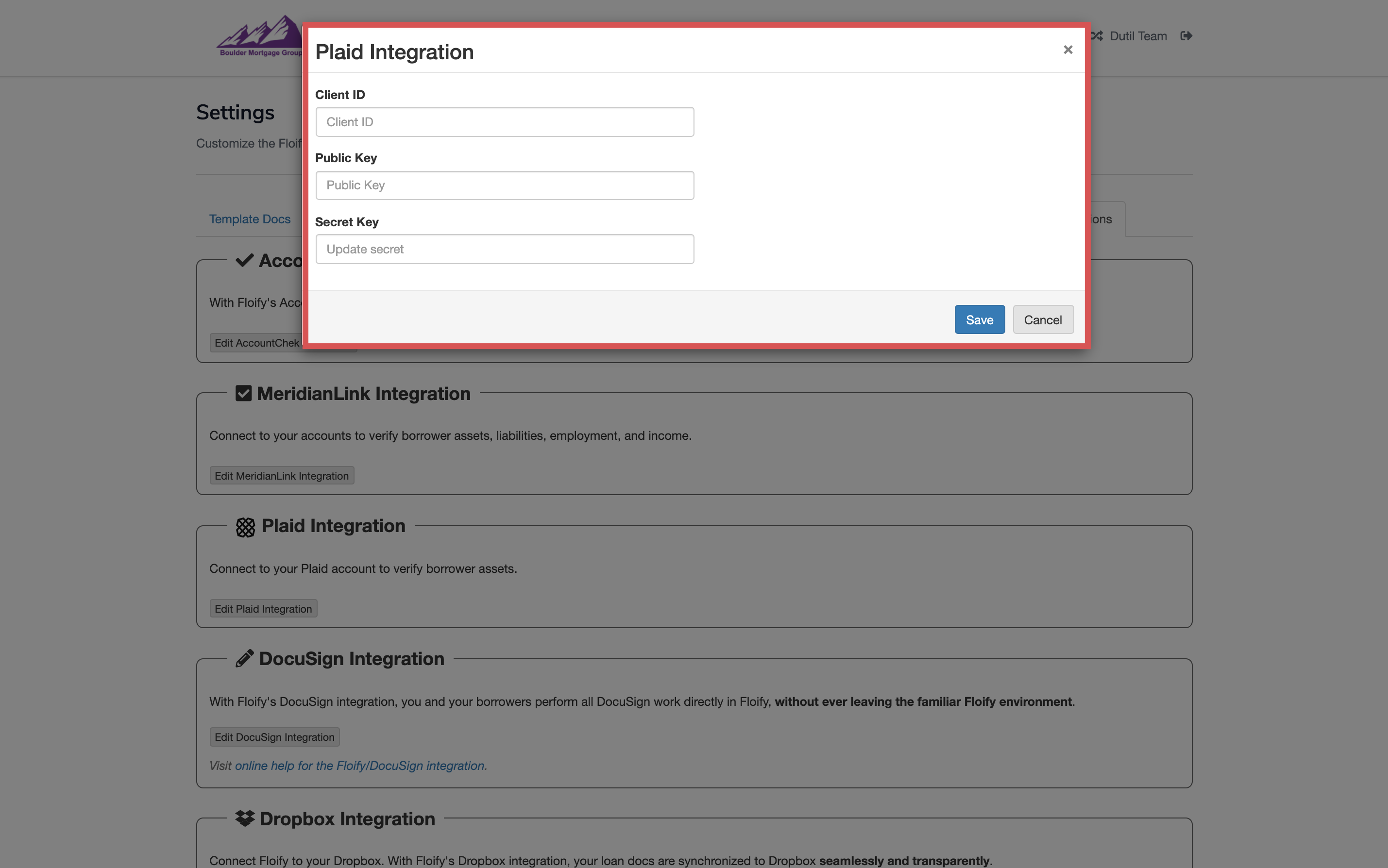 Success! The Plaid integration is ready to go for manual requests. If you'd like to trigger reports automatically, you can find instructions here: Enable VOA Automatic Request.