Overview
The Integrations settings allow for you to set up a variety of the integrations that are available with Floify.
Among these settings, you'll have access to connect your account to Google Drive.
The Google Drive integration pushes through all accepted documents automatically to Google Drive from Floify. Once integrated, uploaded borrower documents are immediately synchronized to a system-generated Pending Review folder within the connected Google Drive. When a loan originator or member of their team reviews and approved of the document by clicking the "Thumbs Up" icon within Floify, the file is moved from the Pending Review folder to be stored in the corresponding loan file folder.
How to Set Up
From your team pipeline, navigate to Settings and select the Integrations tab: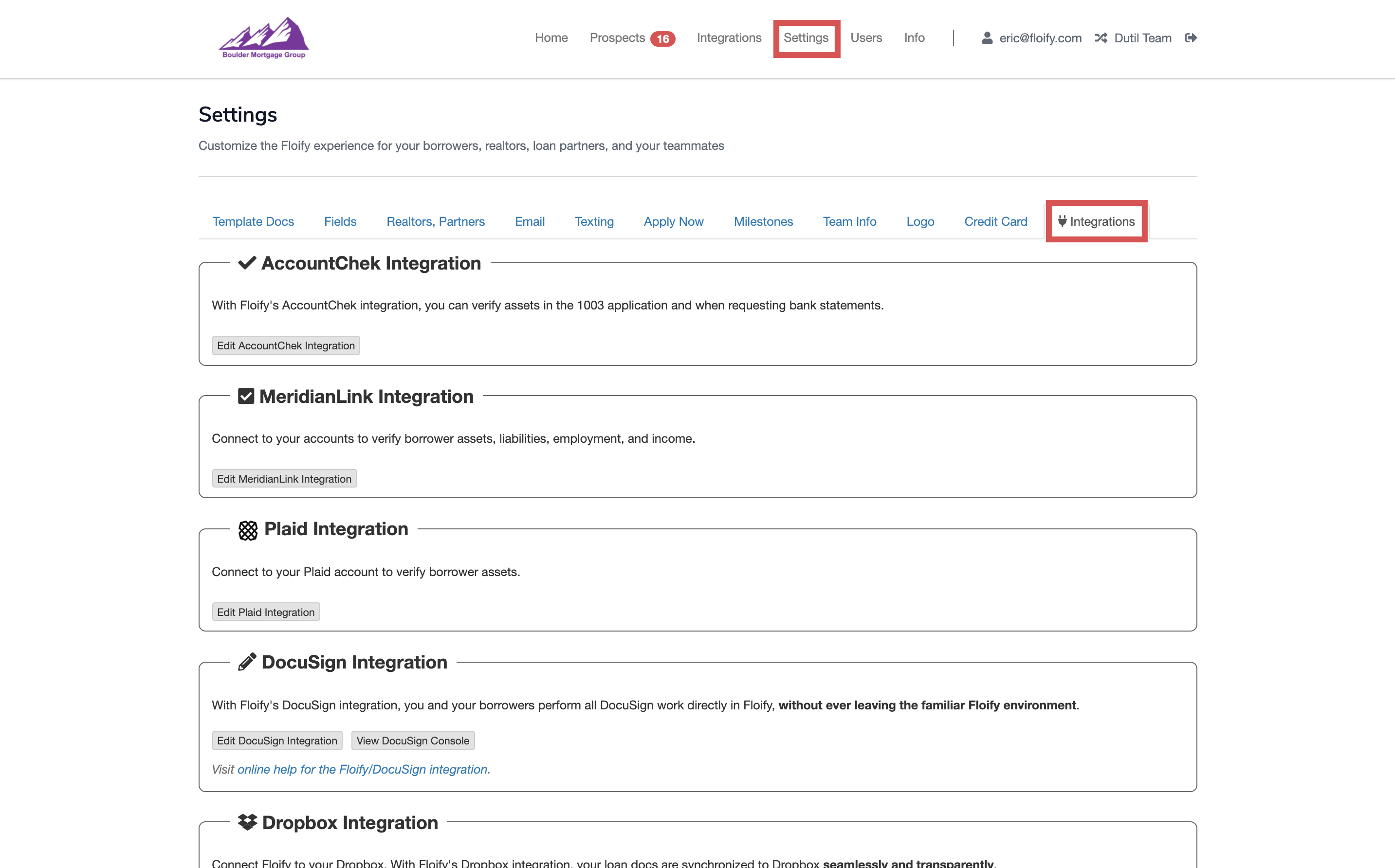 Scroll down to the Google Drive Integration and select the option to Edit Google Drive Integration: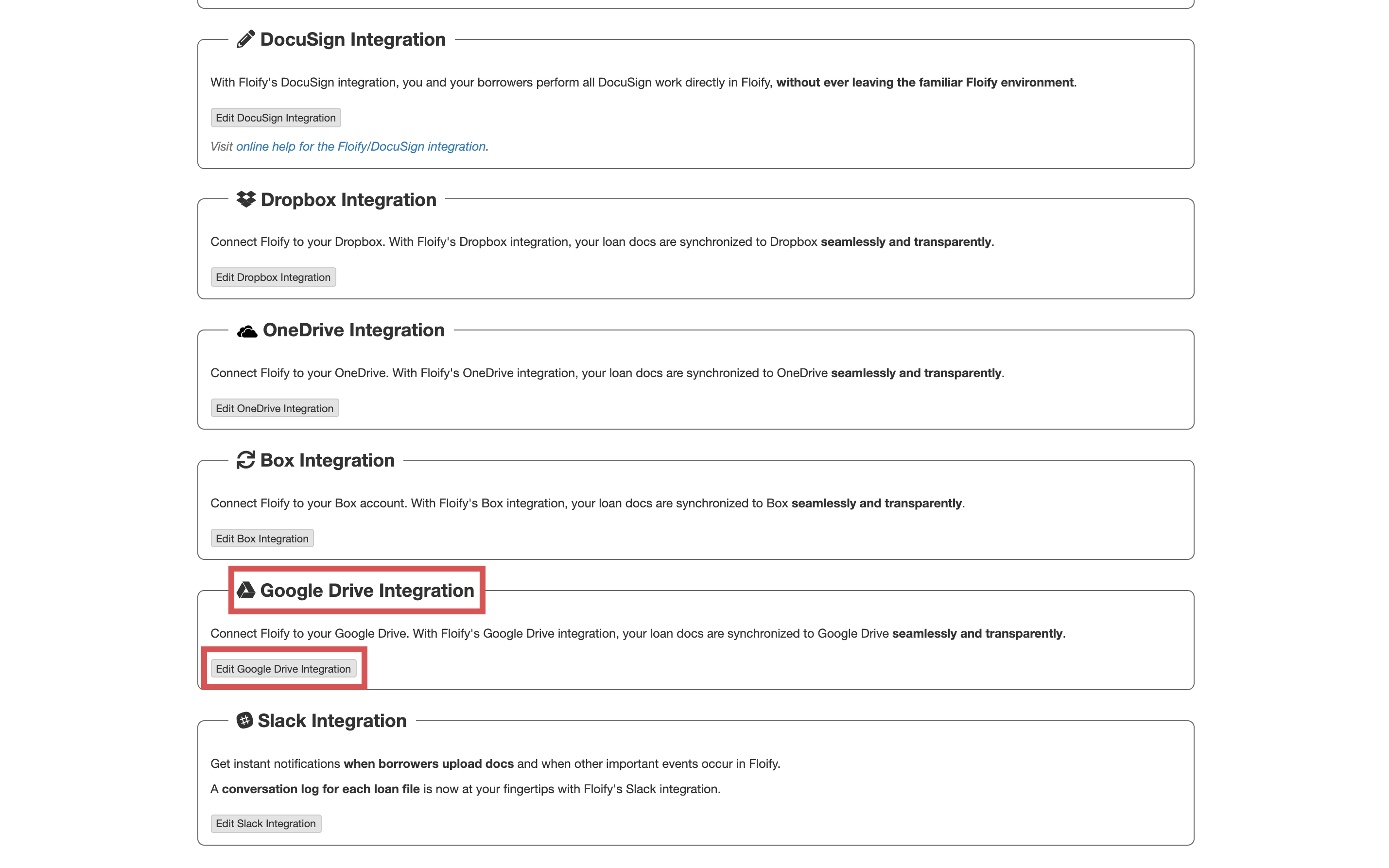 Select Connect and enter your credentials to grant permission: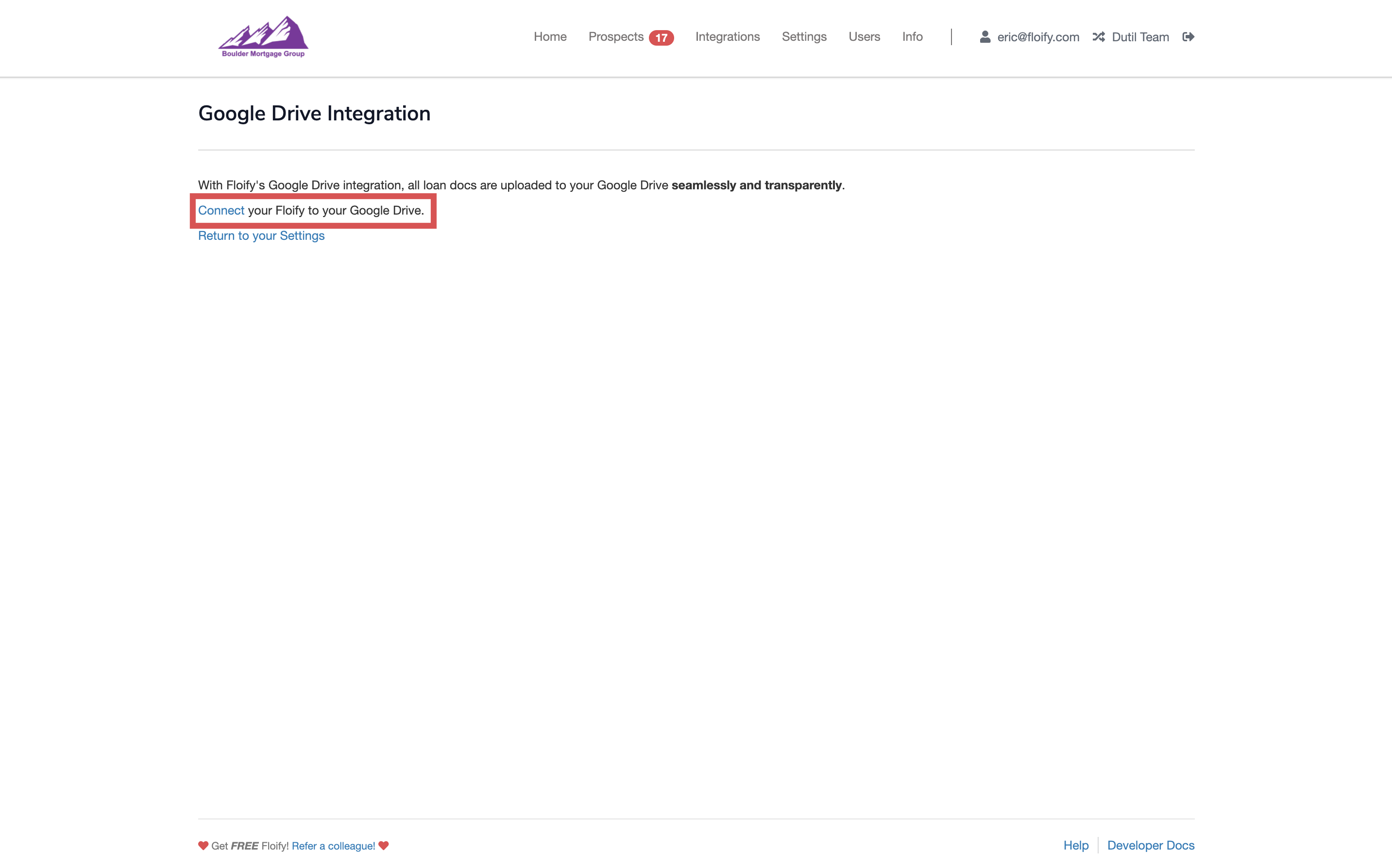 Success! The Google Drive integration is ready to go. All accepted documents for future loan flows will push through automatically moving forward.