Overview
The Integrations settings allow for you to set up a variety of the integrations that are available with Floify.
Among these settings, you'll have access to connect your account to Optimal Blue.
How to Set Up and Use
The Optimal Blue Integration will require some additional set up steps with Optimal Blue and Floify. Please reach out to support@floify.com first in order to have us point you in the right direction.
Please note that the Optimal Blue integration is only available with the Optimal Blue PPE accounts, not LoanSifter PPE.
From your team pipeline, navigate to Settings and select the Integrations tab: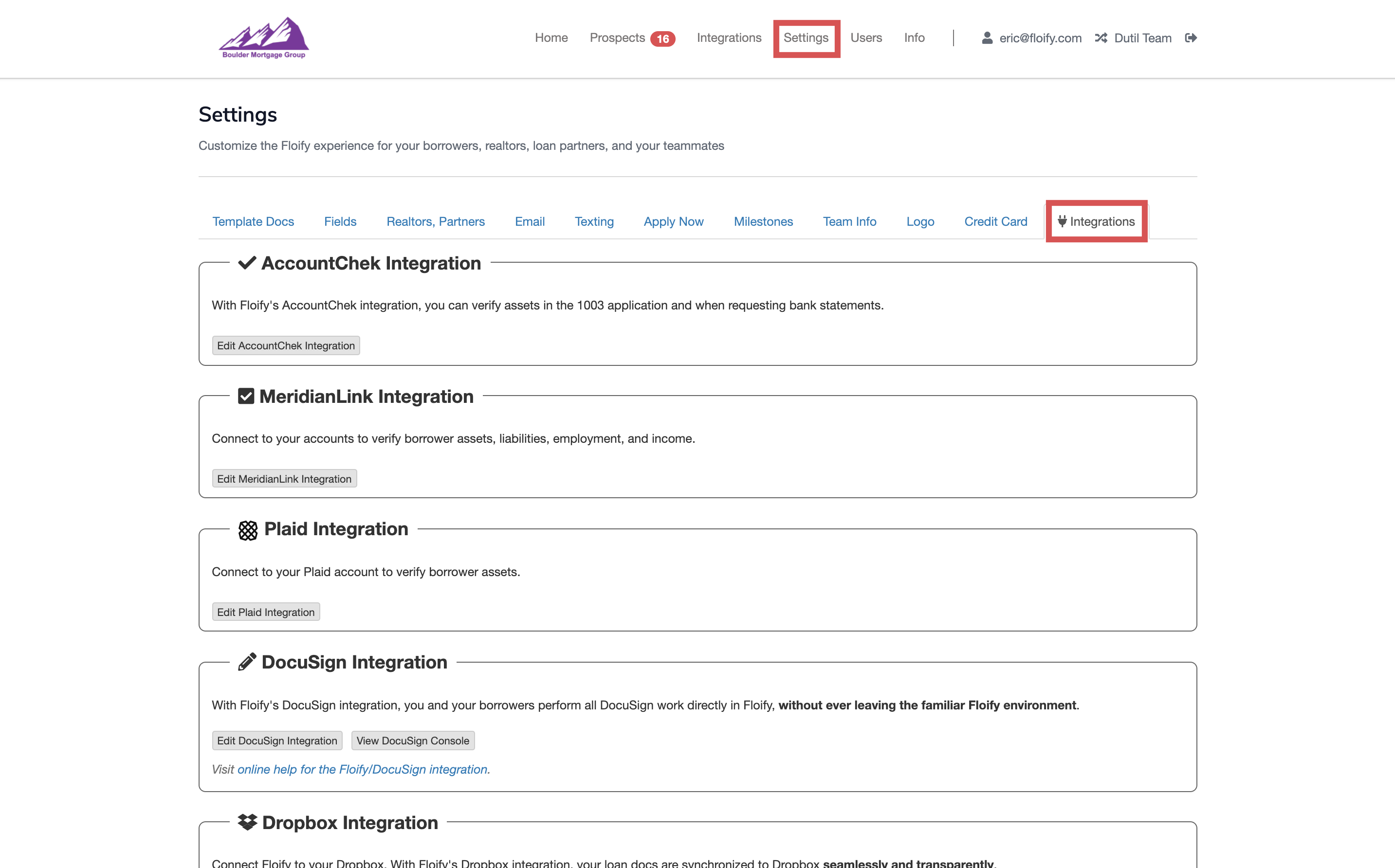 Scroll down to the Optimal Blue Integration > Edit Optimal Blue Integration: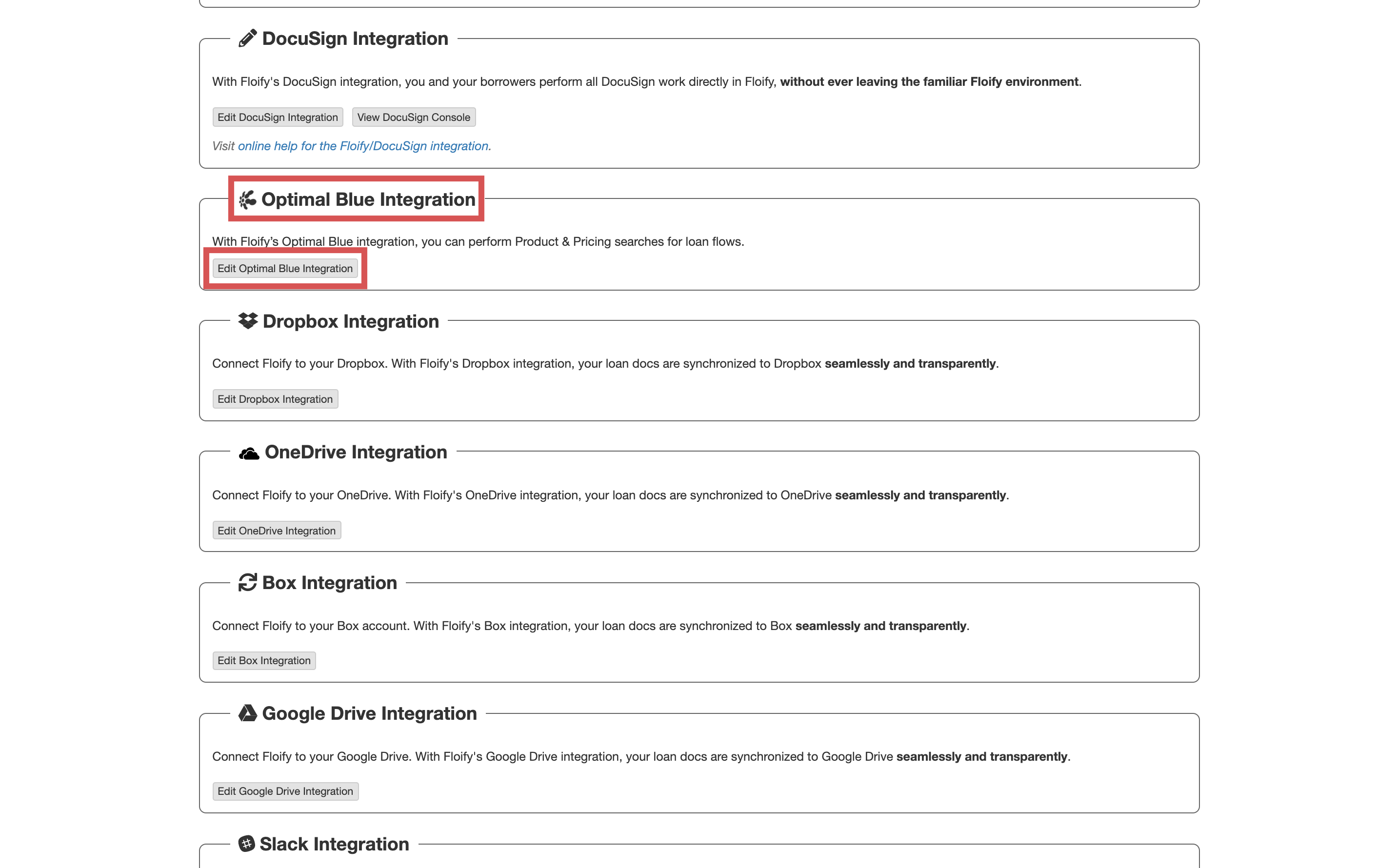 Enable the integration for your teams and enter your Optimal Blue Account ID. Make sure you select Save to confirm the changes: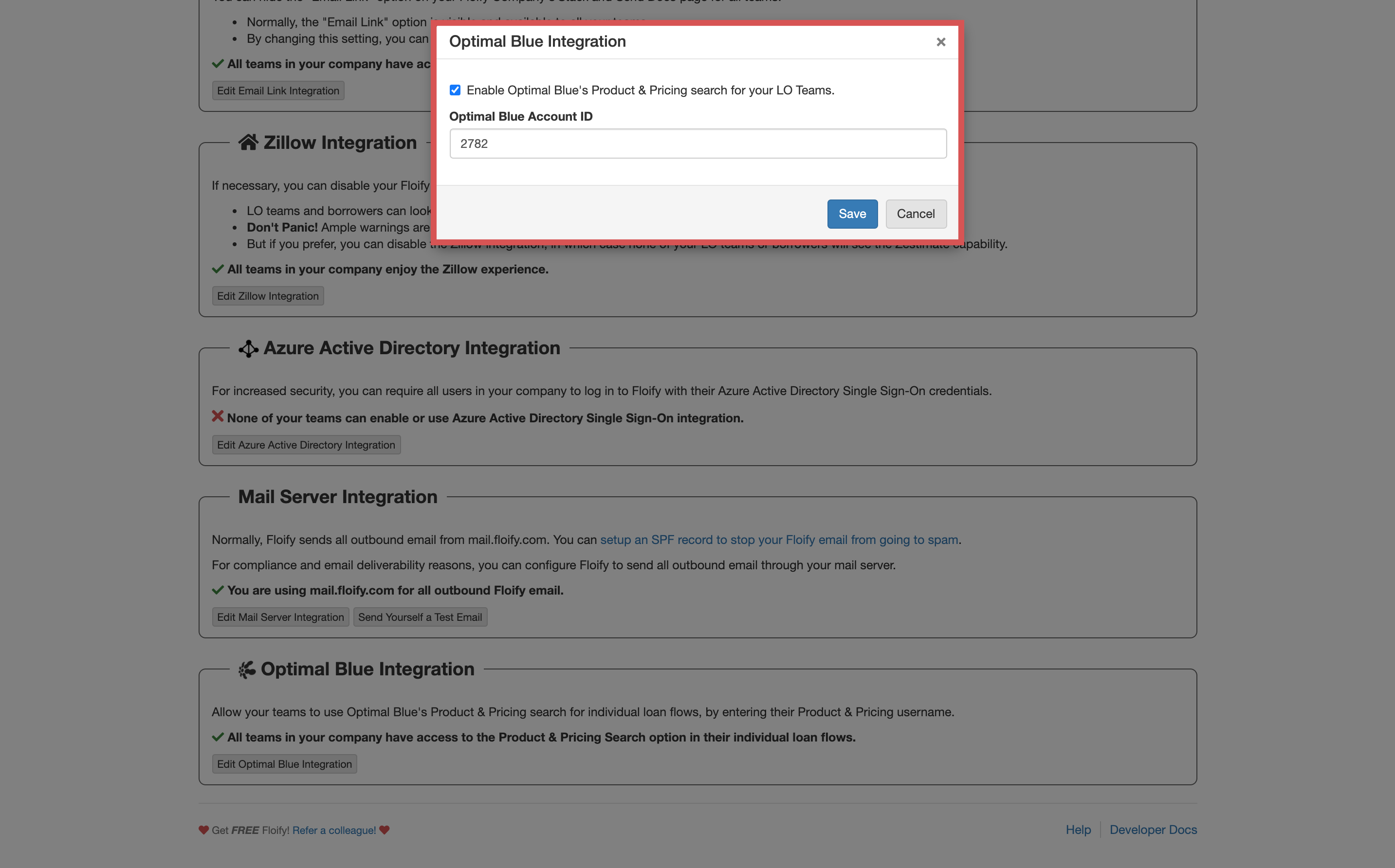 Success! Within the loan flow, you will now see an option to select Product and Pricing: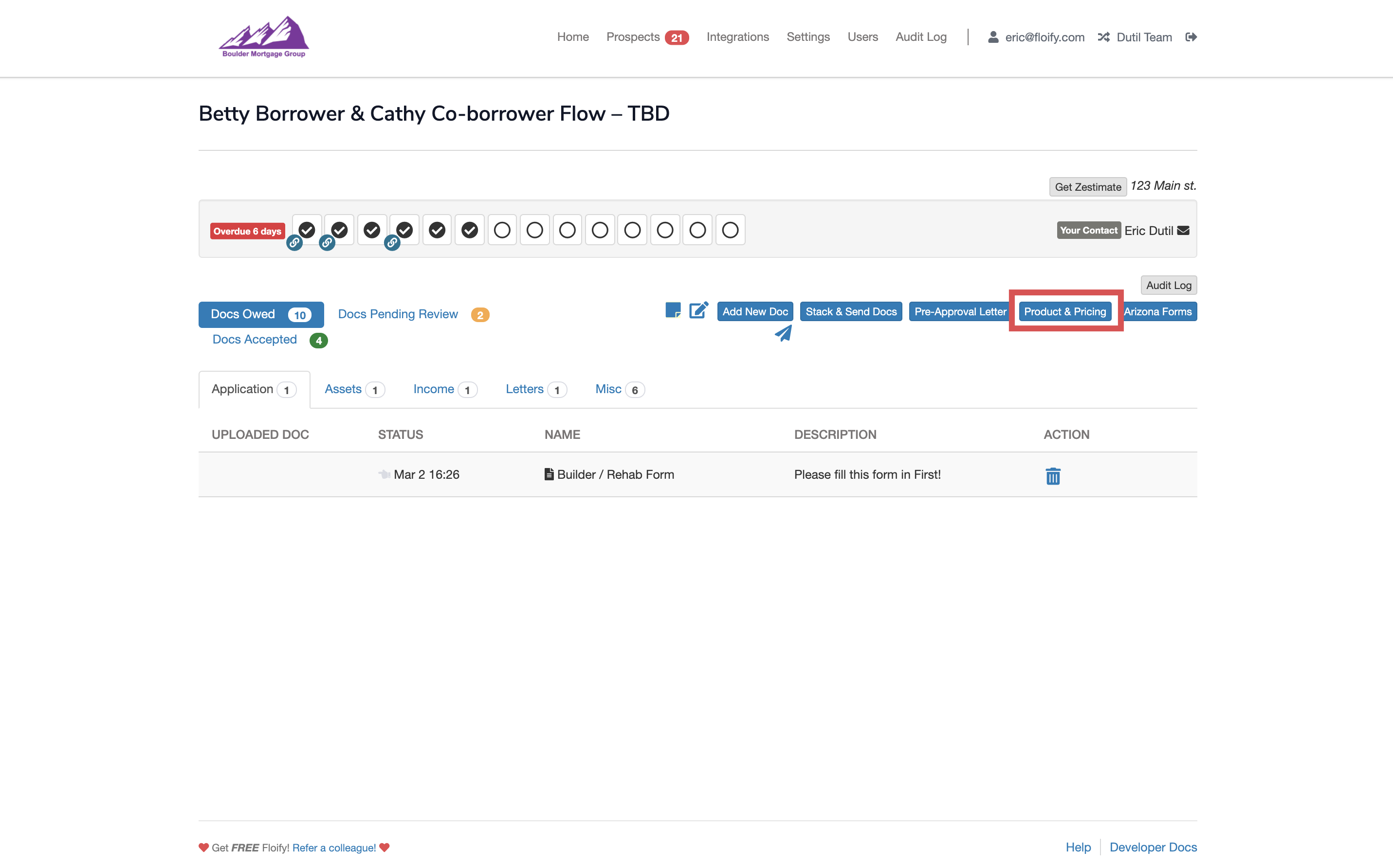 The product and pricing page has a section of filters which will auto populate with any data that was entered in the loan application. There are also advanced filters available if you select 'More Fields':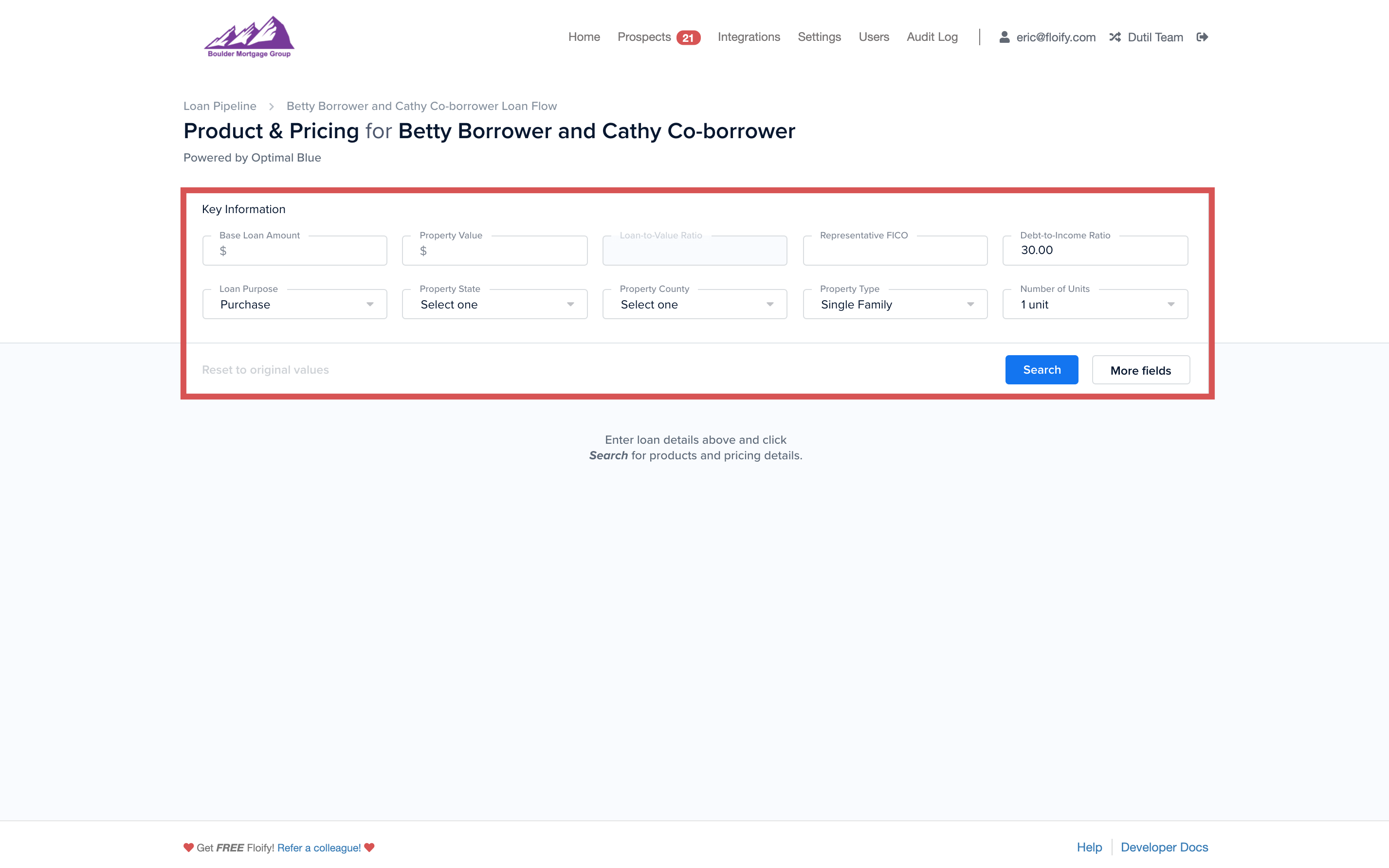 Once all the required fields have been filled in, you can select the Search button to perform a search. The results will be displayed below: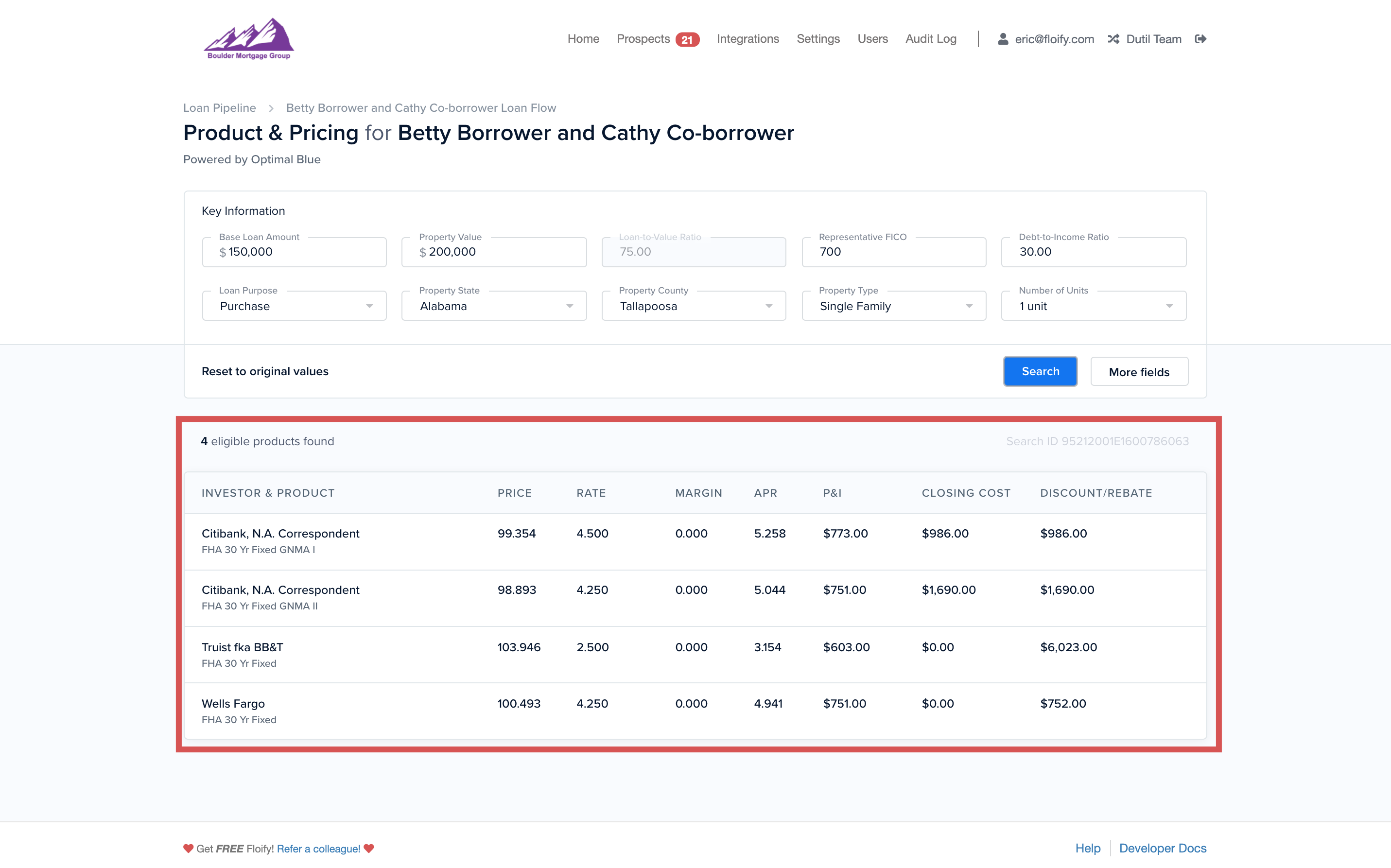 Borrower Rate Sharing
Lenders can browse rates from Optimal Blue and share those rates directly with potential borrowers, including estimates for taxes, HOA fee, etc. to provide a reasonably accurate estimate of their final payments in their new home.
When you hover over a row, you will see some buttons appear near the right hand side. Among these, you will see an option to Share With Borrower: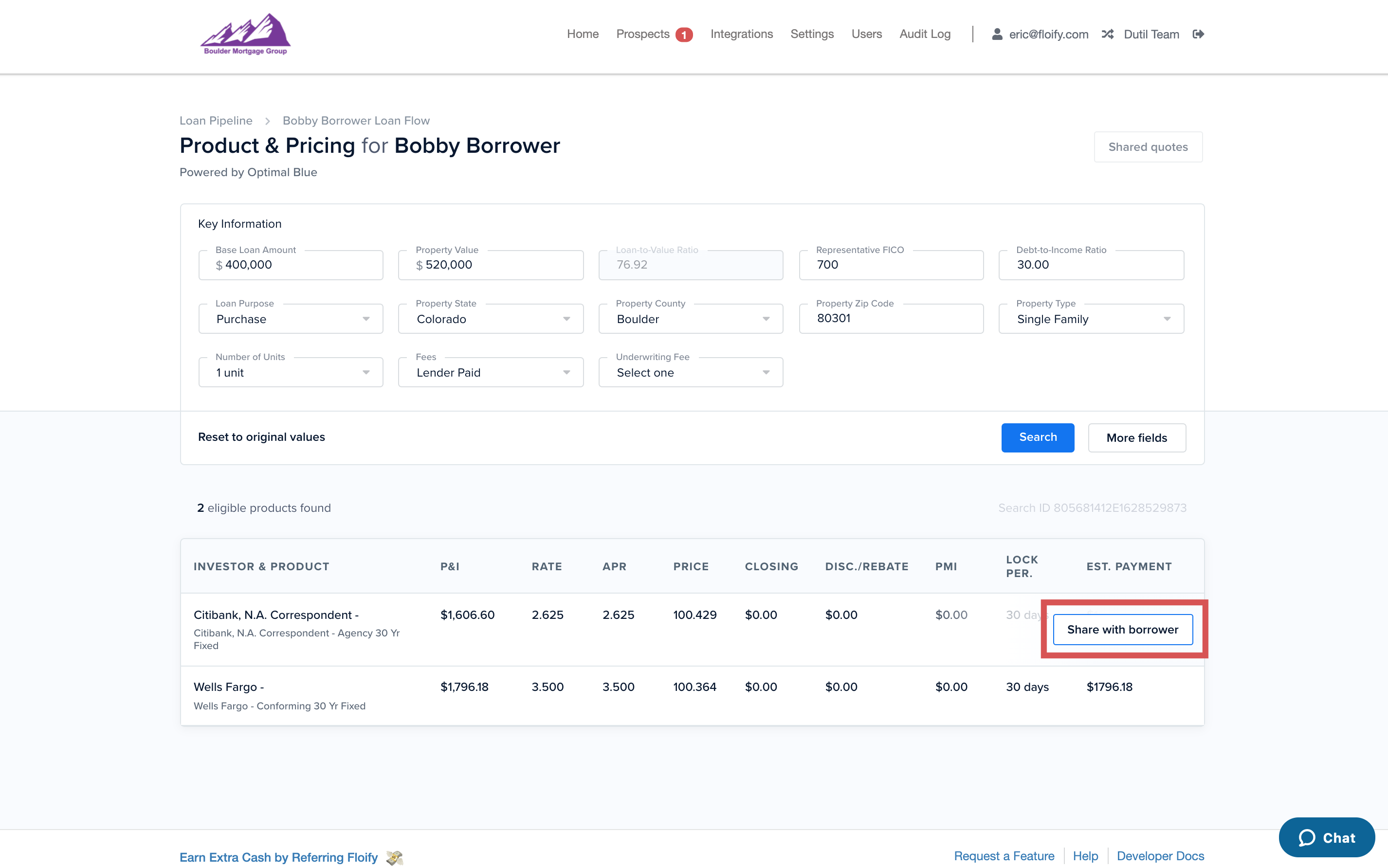 Clicking the Share With Borrower option will present a new window: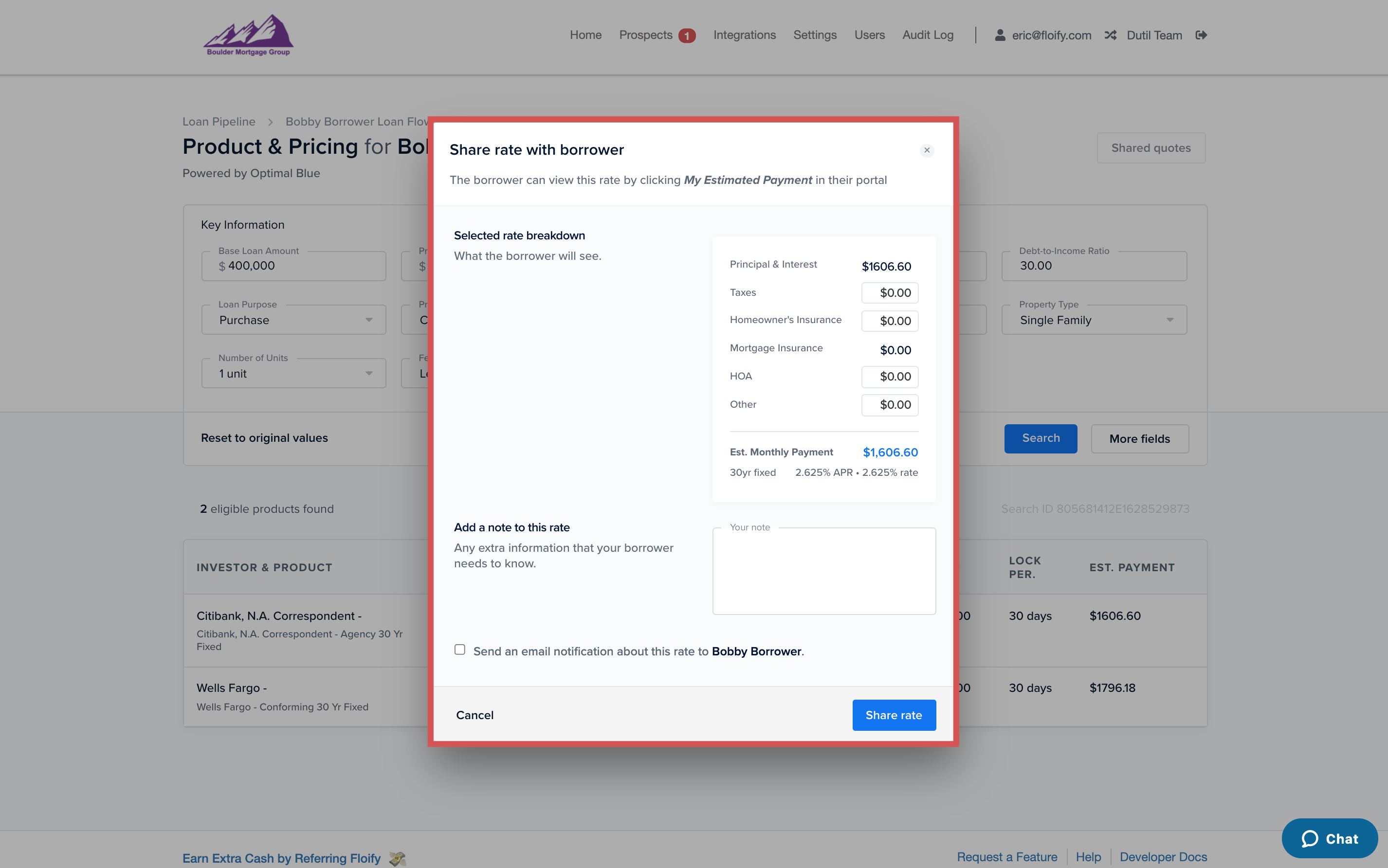 This will allow you to add additional notes and opt to email the borrower(s) a link to Floify: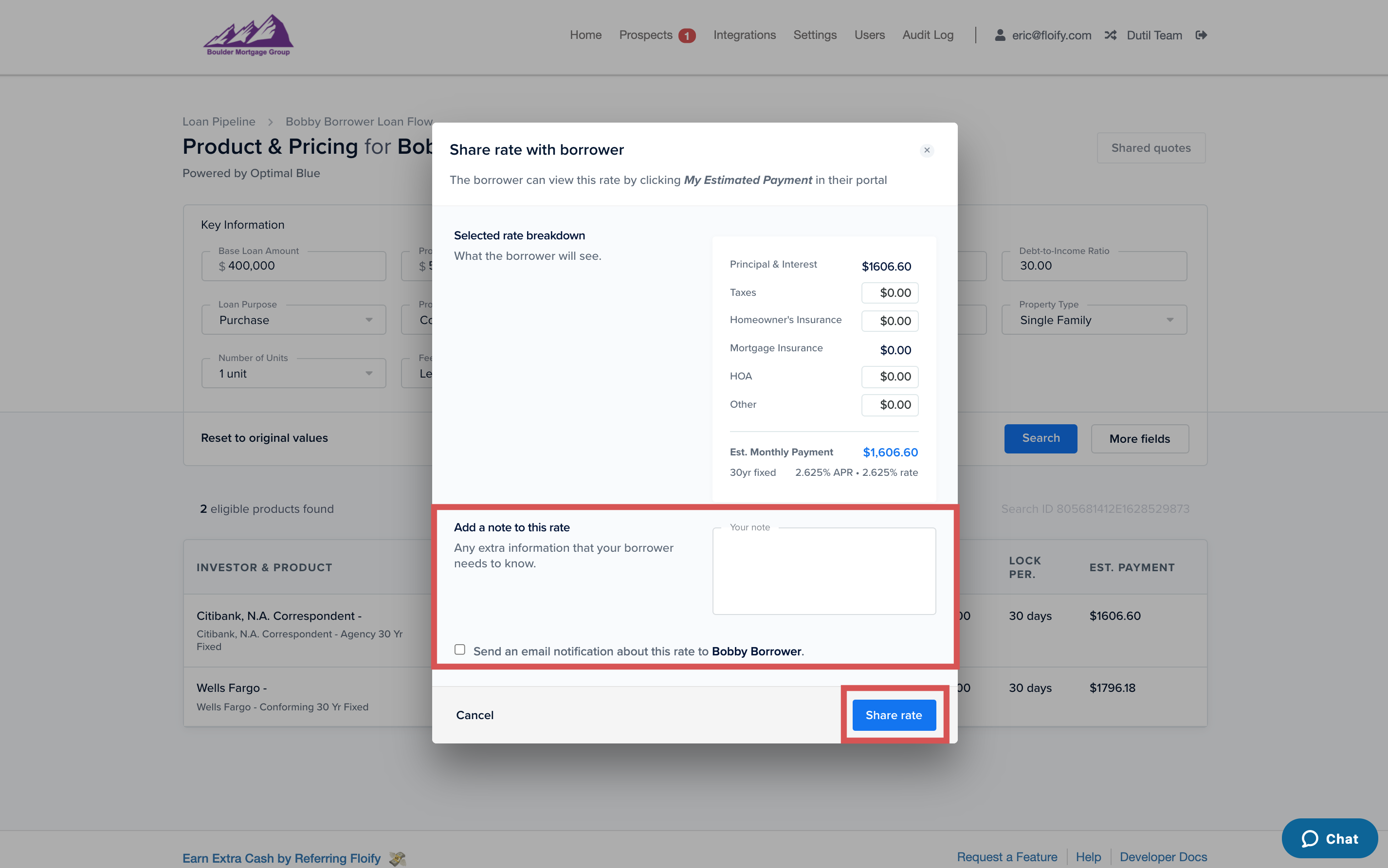 This email will then forward them to the loan flow page and allow then to select the option to view their estimated payment: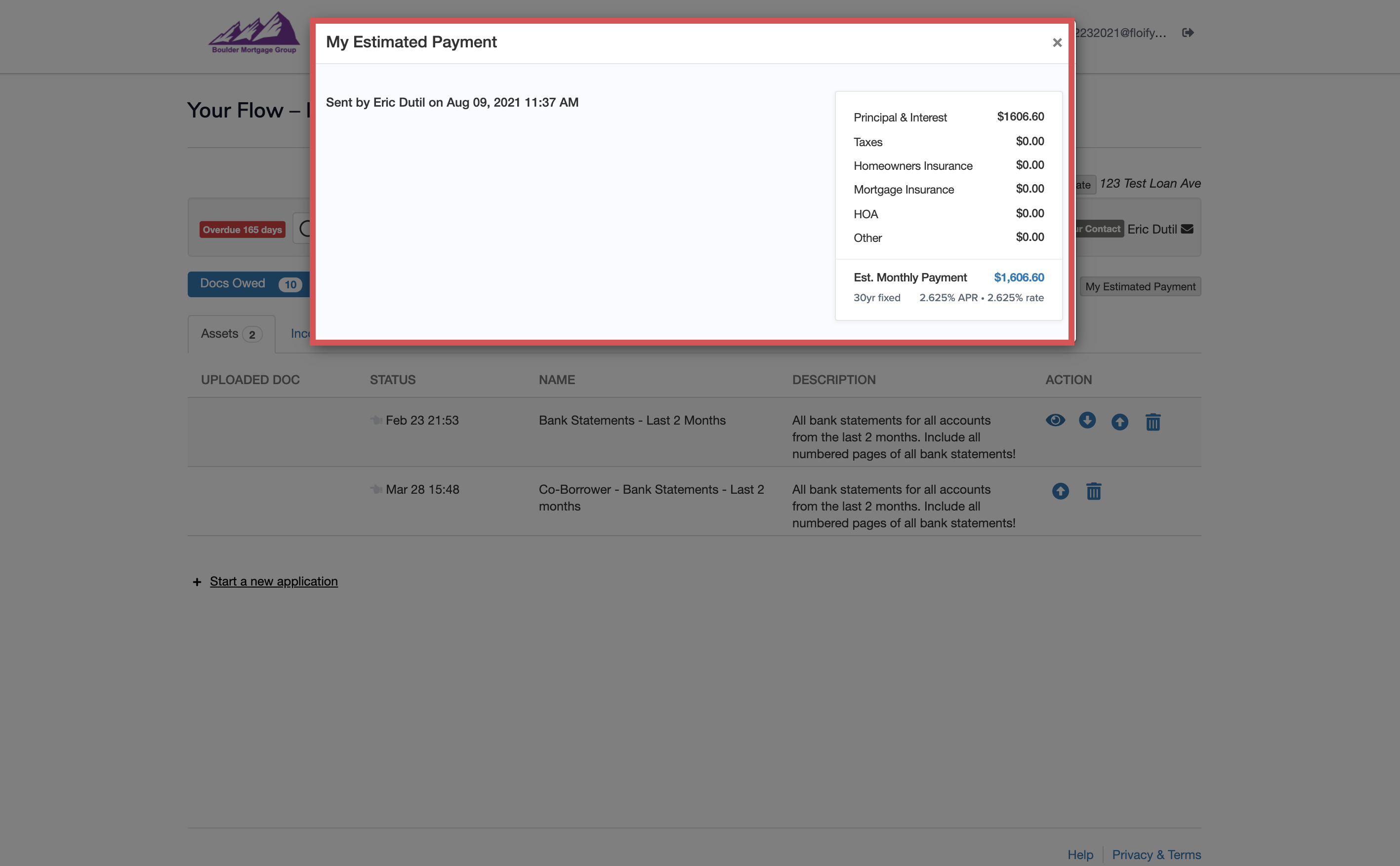 You will also be able to update and unshare rates later if needed by clicking on the Shared quotes button: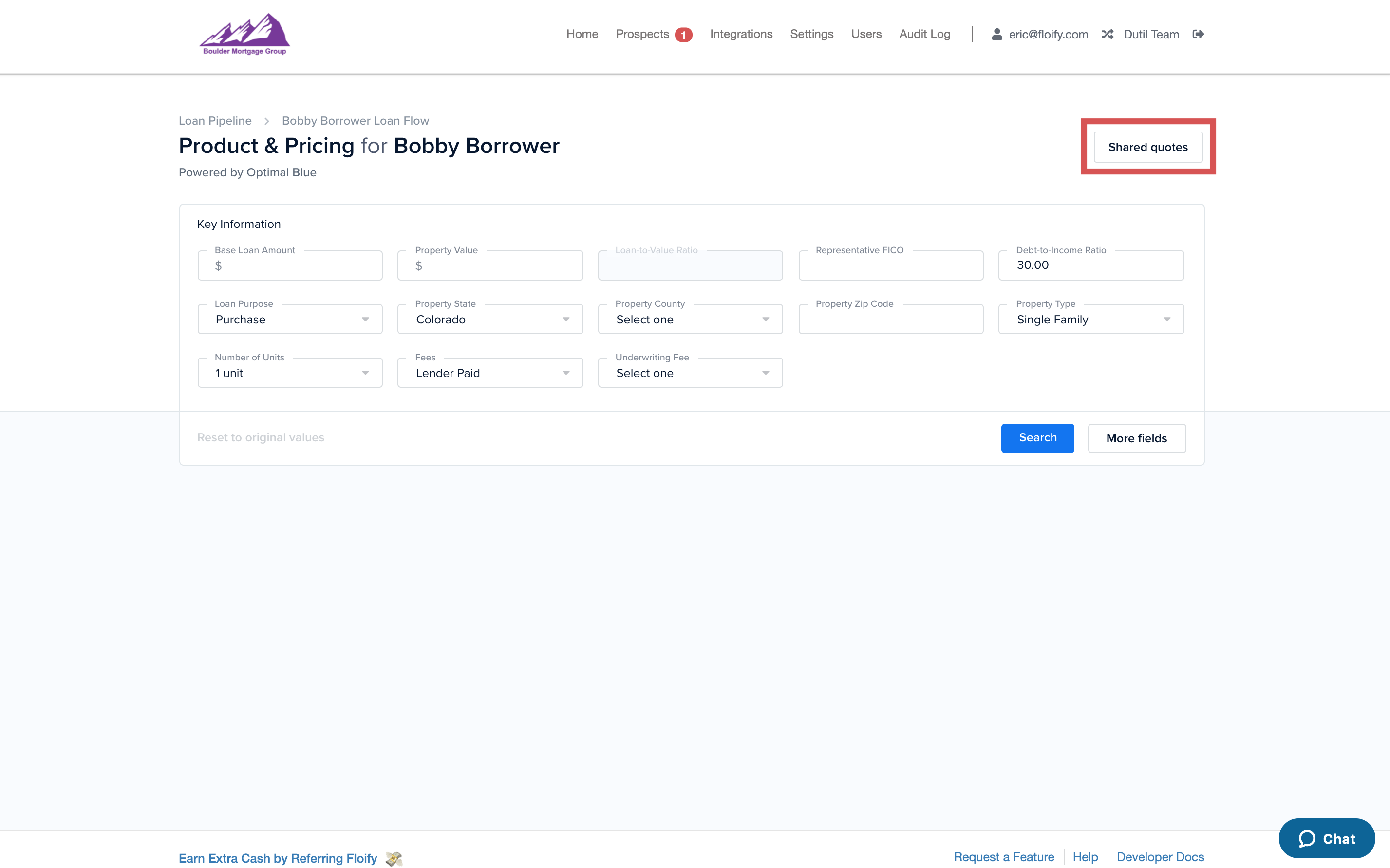 Click on Edit or Unshare as applicable: