Overview
Your profile details allow you to share information about yourself, such as your name, email, NMLS, etc. If you are sending your borrowers to your landing page at any time, your profile details appear there and allow your borrowers to easily see your contact information at a glance: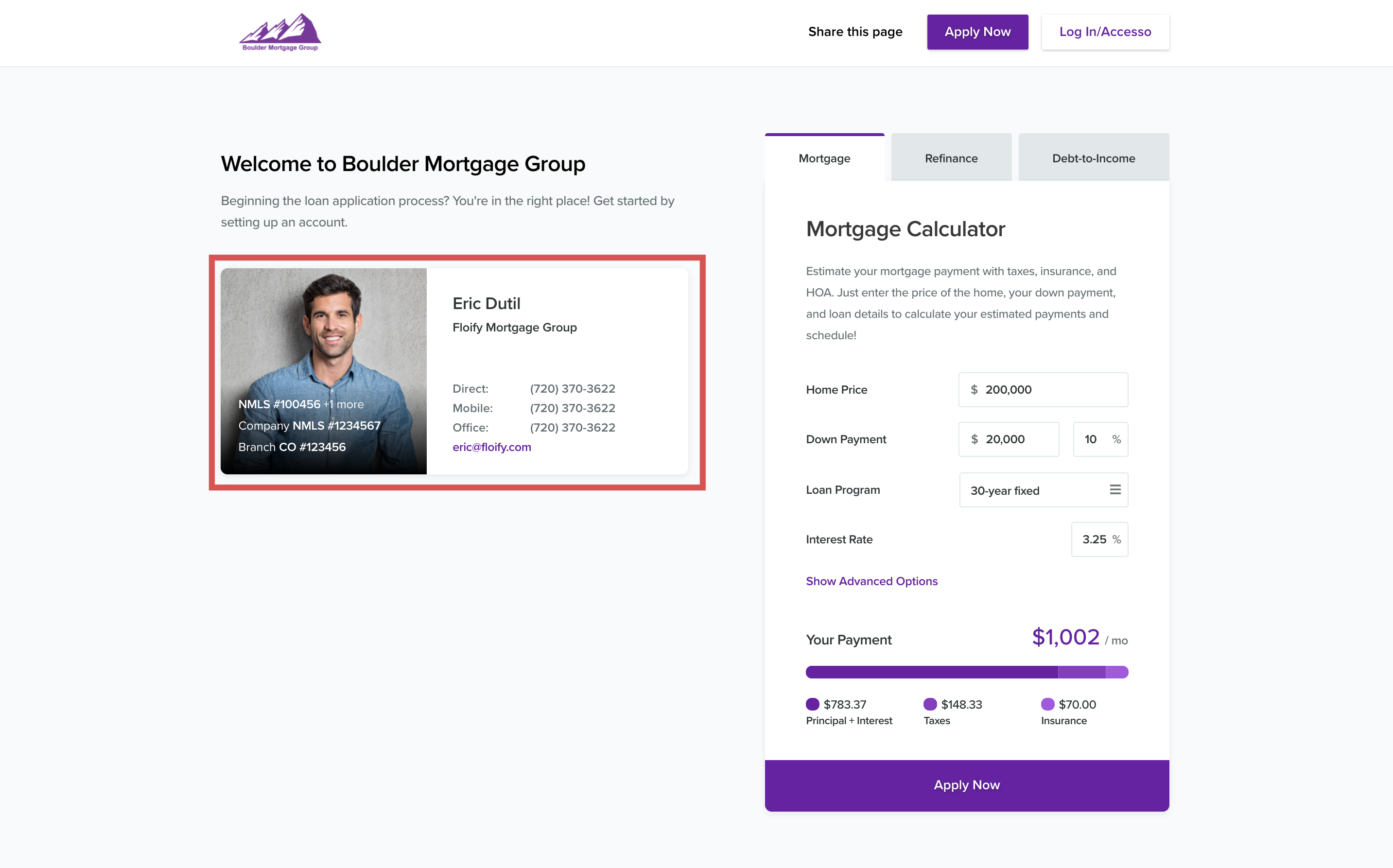 How to Update
From the team pipeline, select your email address in the top right-hand corner: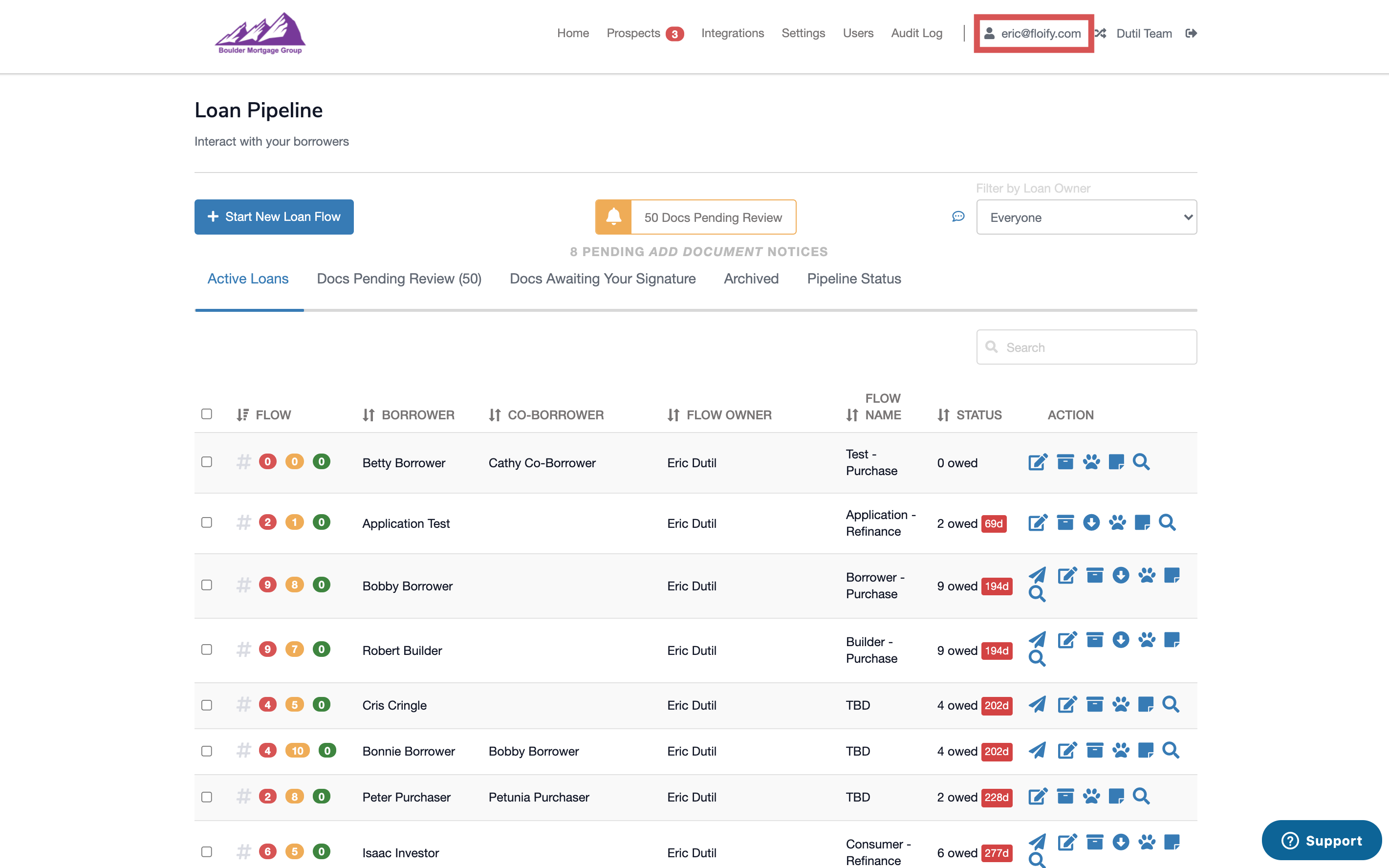 Scroll down to Licenses and then select Edit Licenses:
Select the Add License button to add an additional license: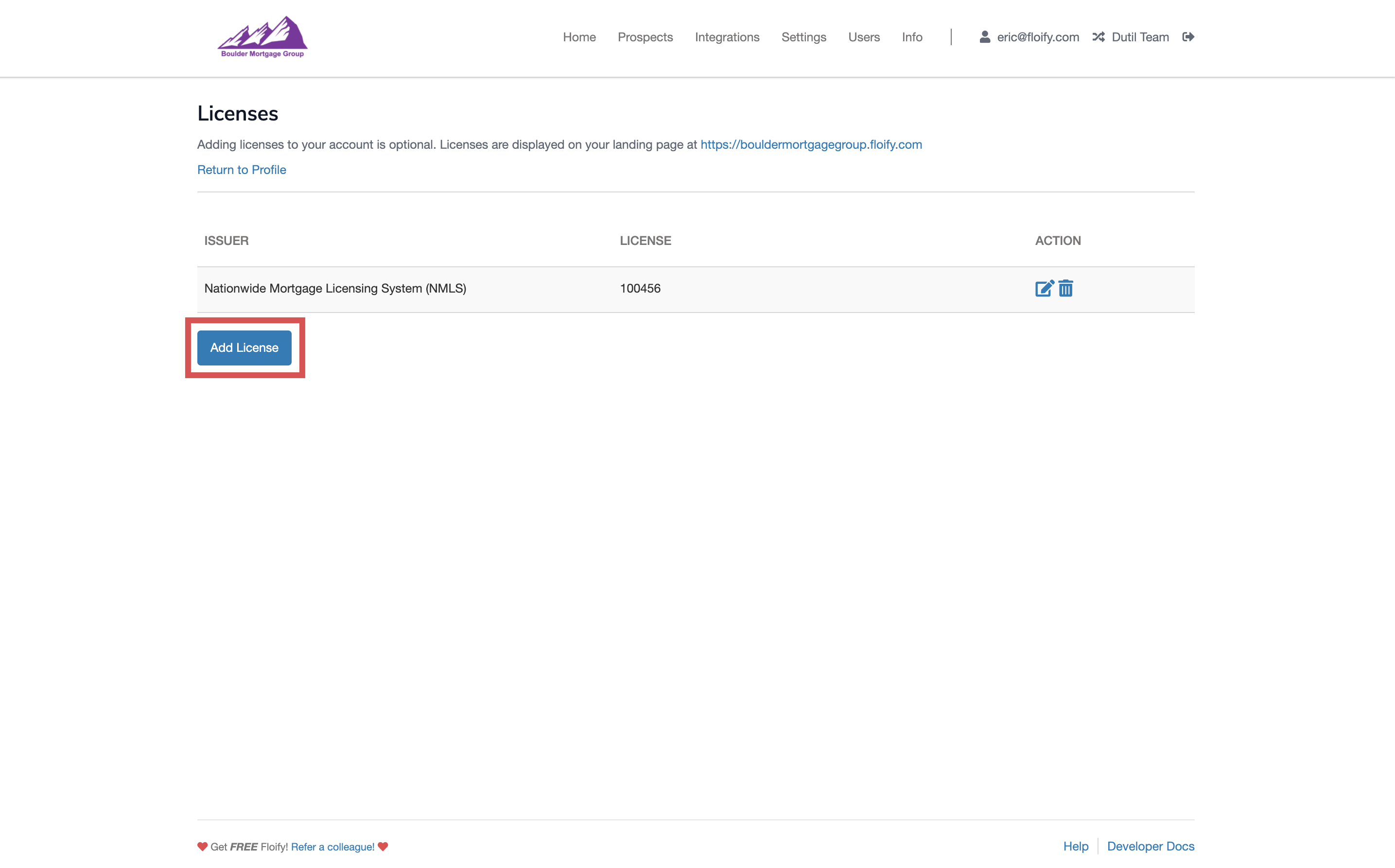 Select the issuing state and enter the license number. You can add Arizona, California, Colorado, Georgia, Illinois, and Ohio. Make sure you select OK to confirm the changes: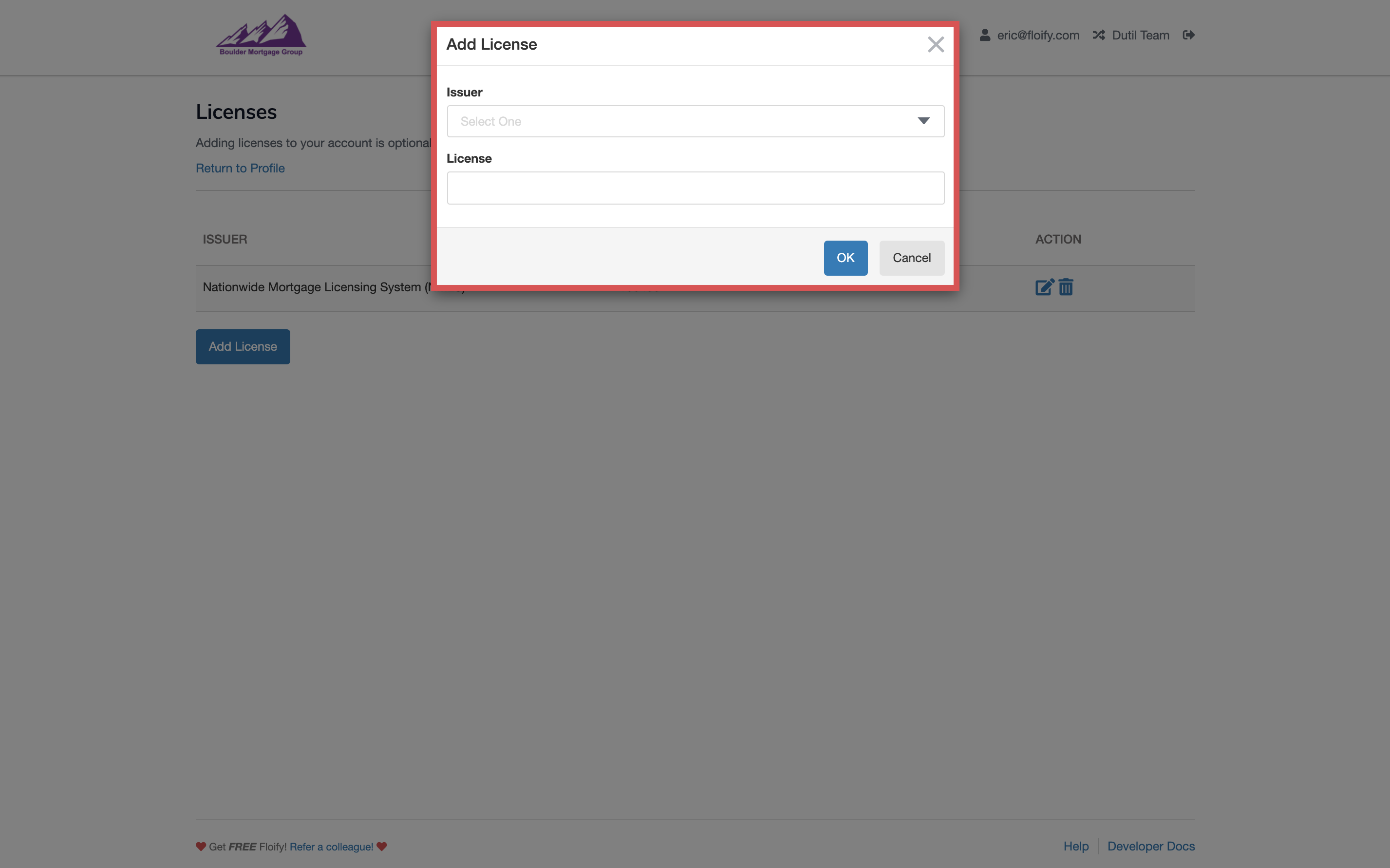 Success! The licenses will now display on your landing page.