Overview
Your customized notification preferences allow for you to adjust how frequently you will receive notifications for loan flows that you are the loan owner of.
How to Update
From the team pipeline, select your email address in the top right-hand corner: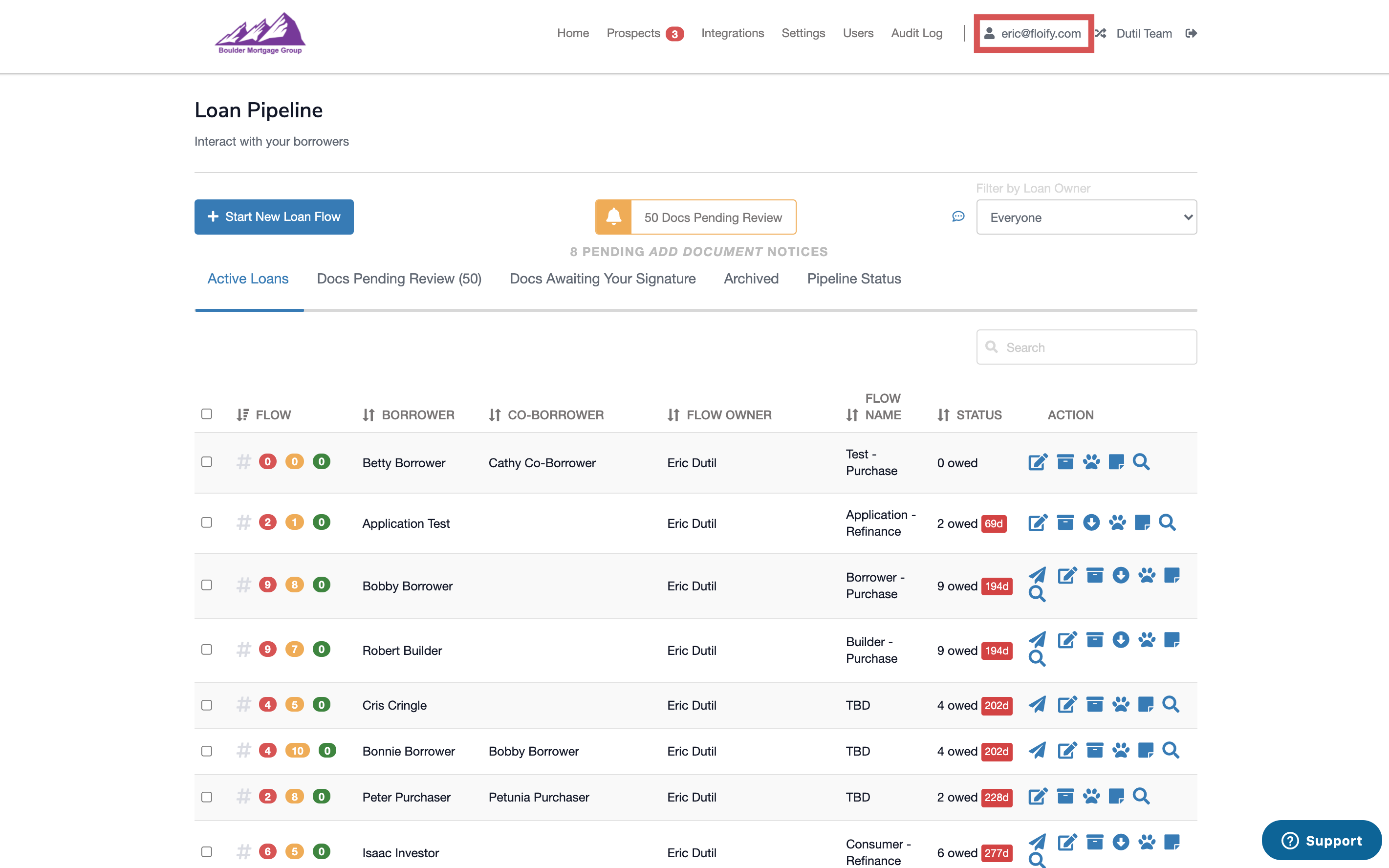 Scroll down to the Notifications section: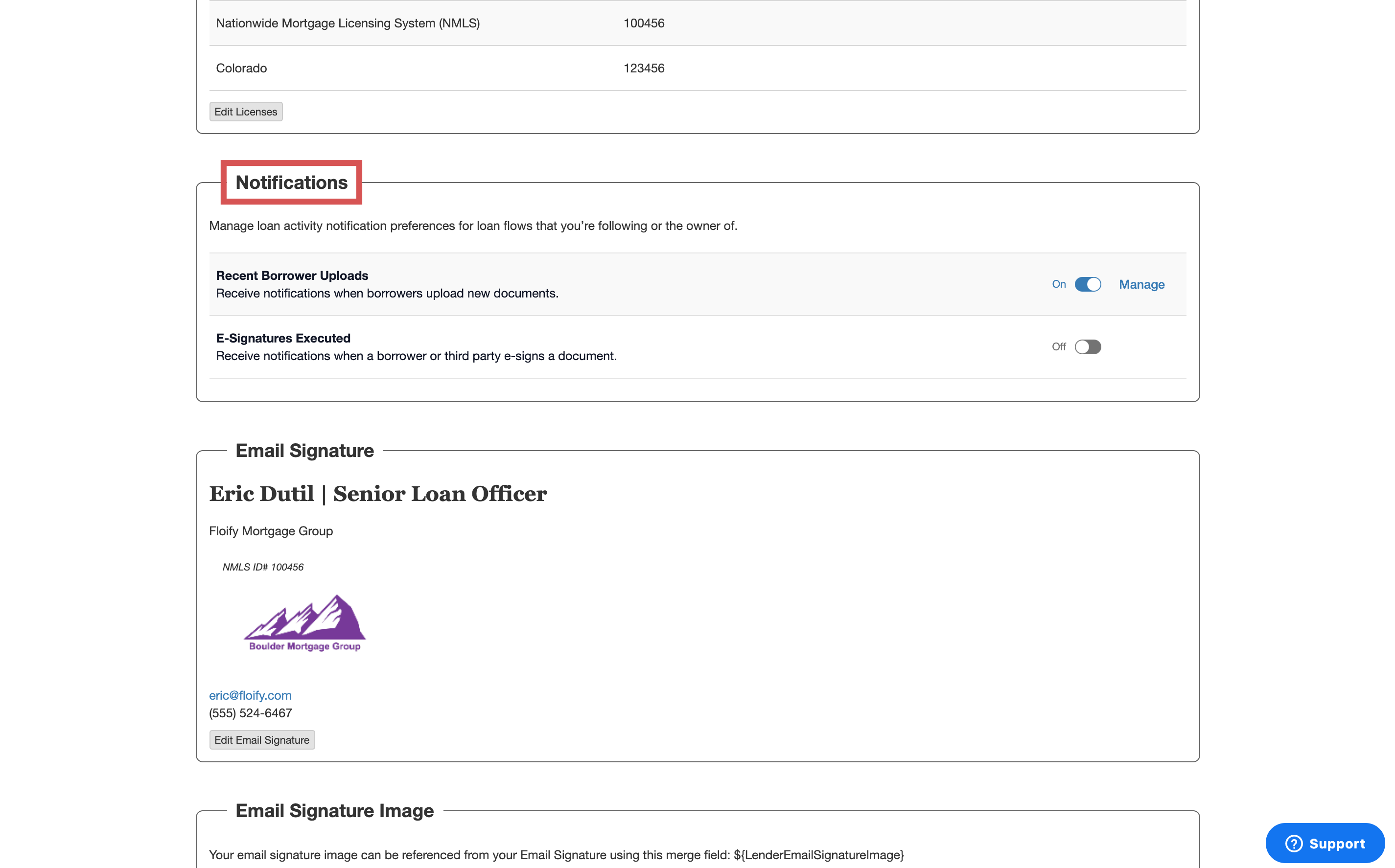 Select if you'd like to receive notifications for Recent Borrower Uploads or for E-Signatures Executed with the toggle bar: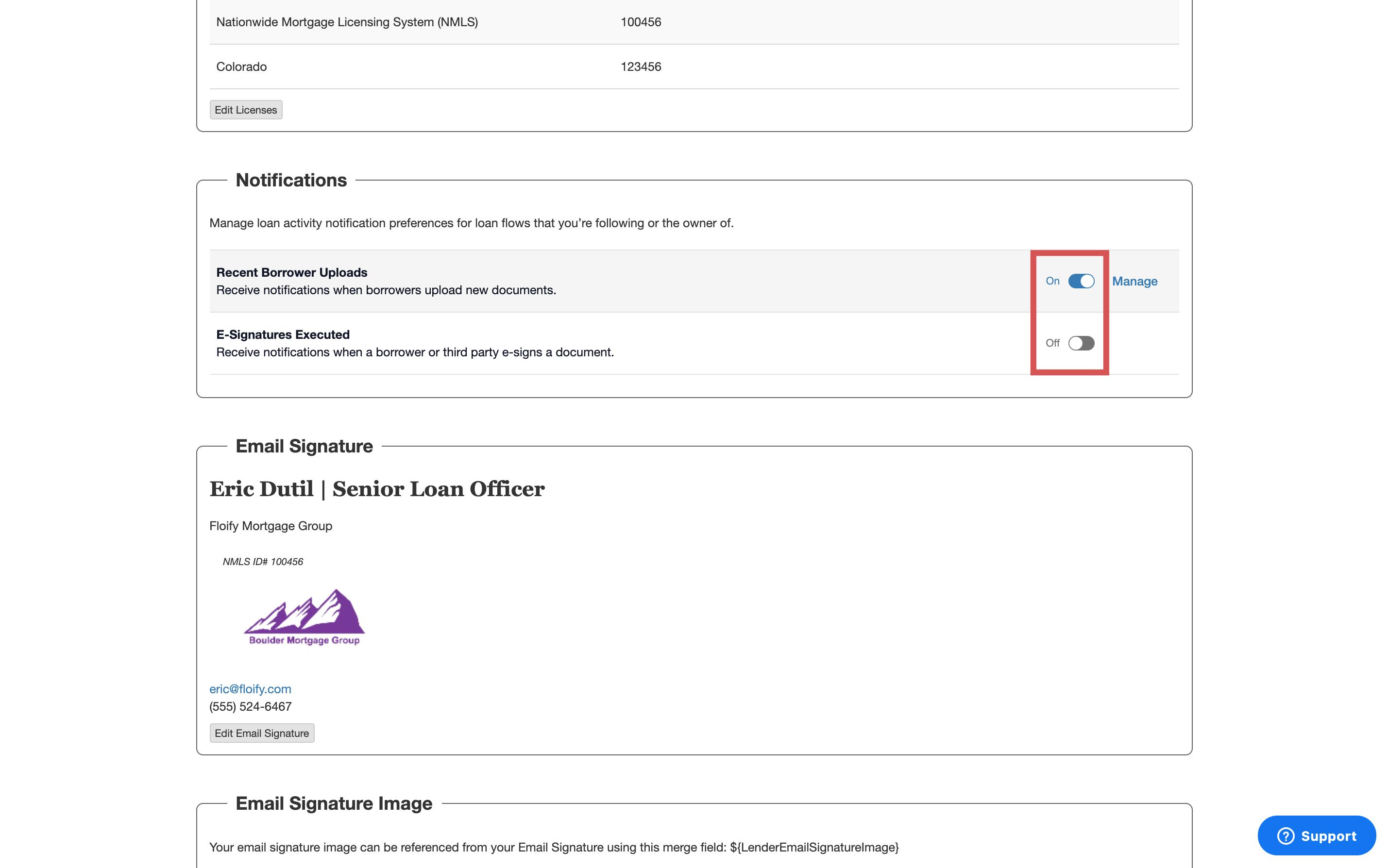 Select Manage to further adjust the preferences for Recent Borrower Uploads: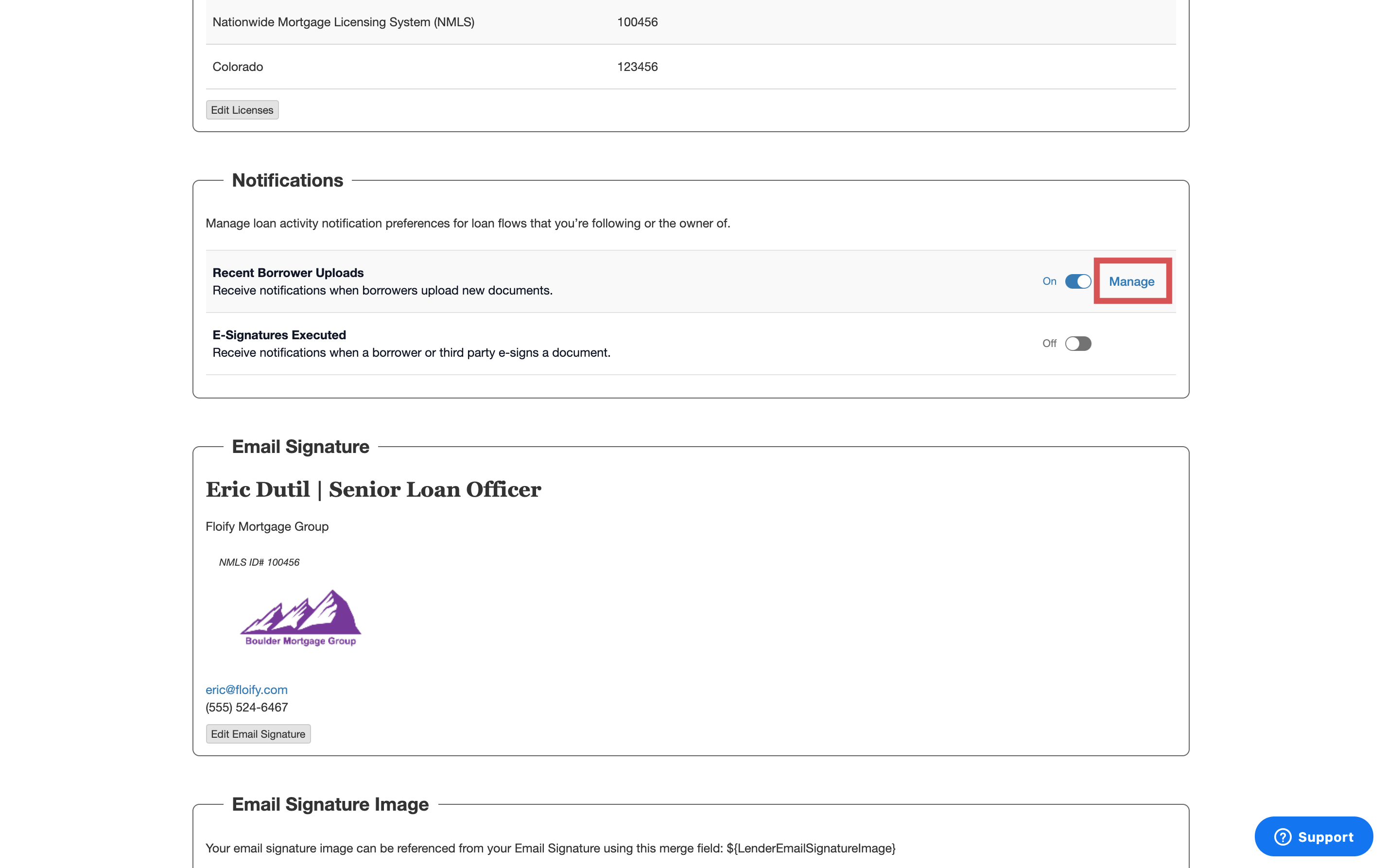 Here you can choose the frequency of the notifications, digest options, and documents to include.
The frequency of the notifications can be set to every 30 minutes, every hour, every 3 hours, every 6 hours, every 12 hours, or every day at specific times: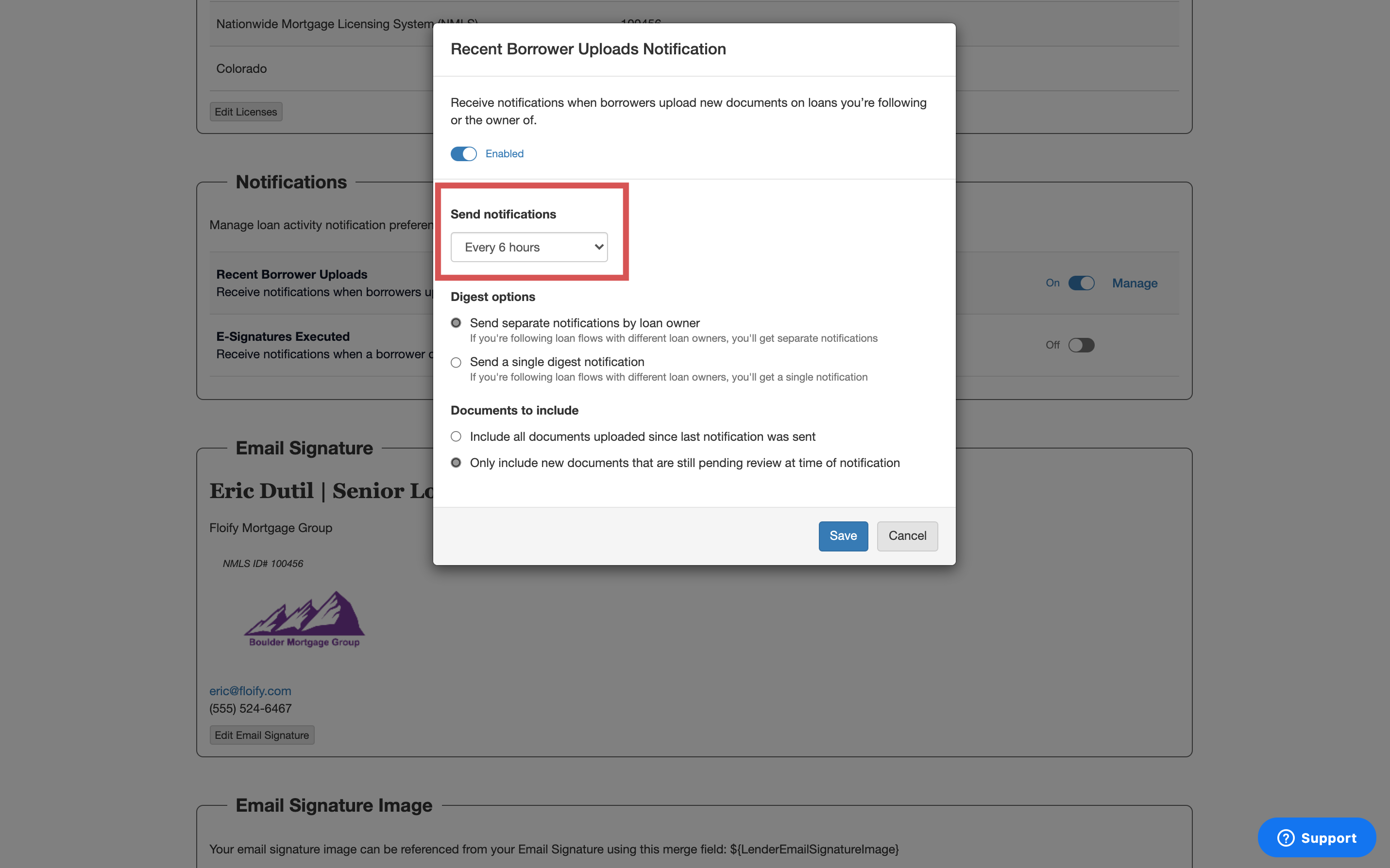 The digest options allows for you to set if you prefer to receive notification by loan flow owner, or a single digest notification: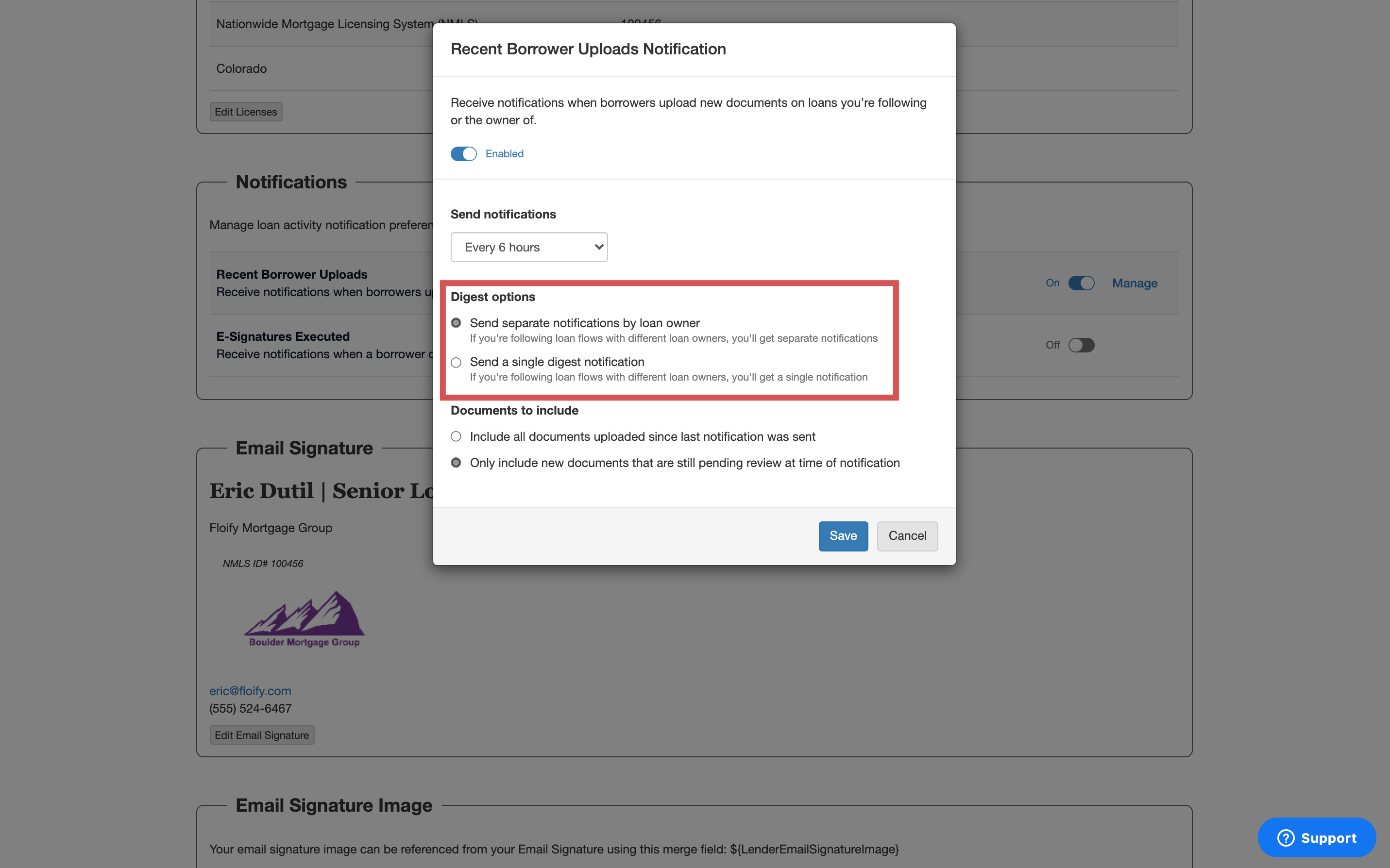 The documents to include will allow you to choose if you prefer to include all documents uploaded since the last notification was sent in the email, or just include new documents that are still pending review at the time of the notification: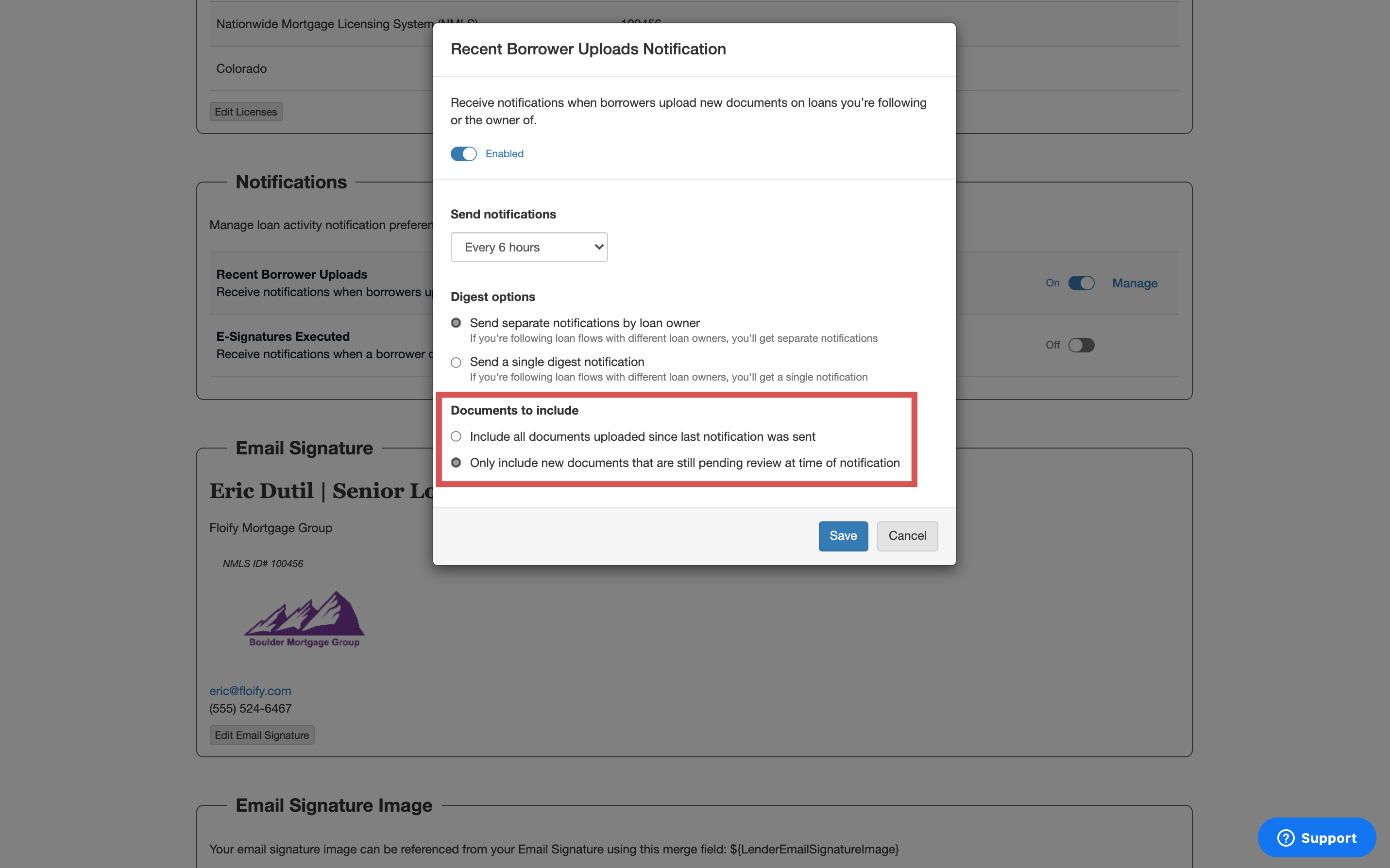 Make sure you select Save to confirm your changes.