Overview
The Email settings allow for you to make various configuration changes to the email templates sent to your borrowers.
Among these settings, you'll have access to email a preview of your email notice to yourself.
How to Set Up
From your loan pipeline, navigate to Settings and select the Email tab: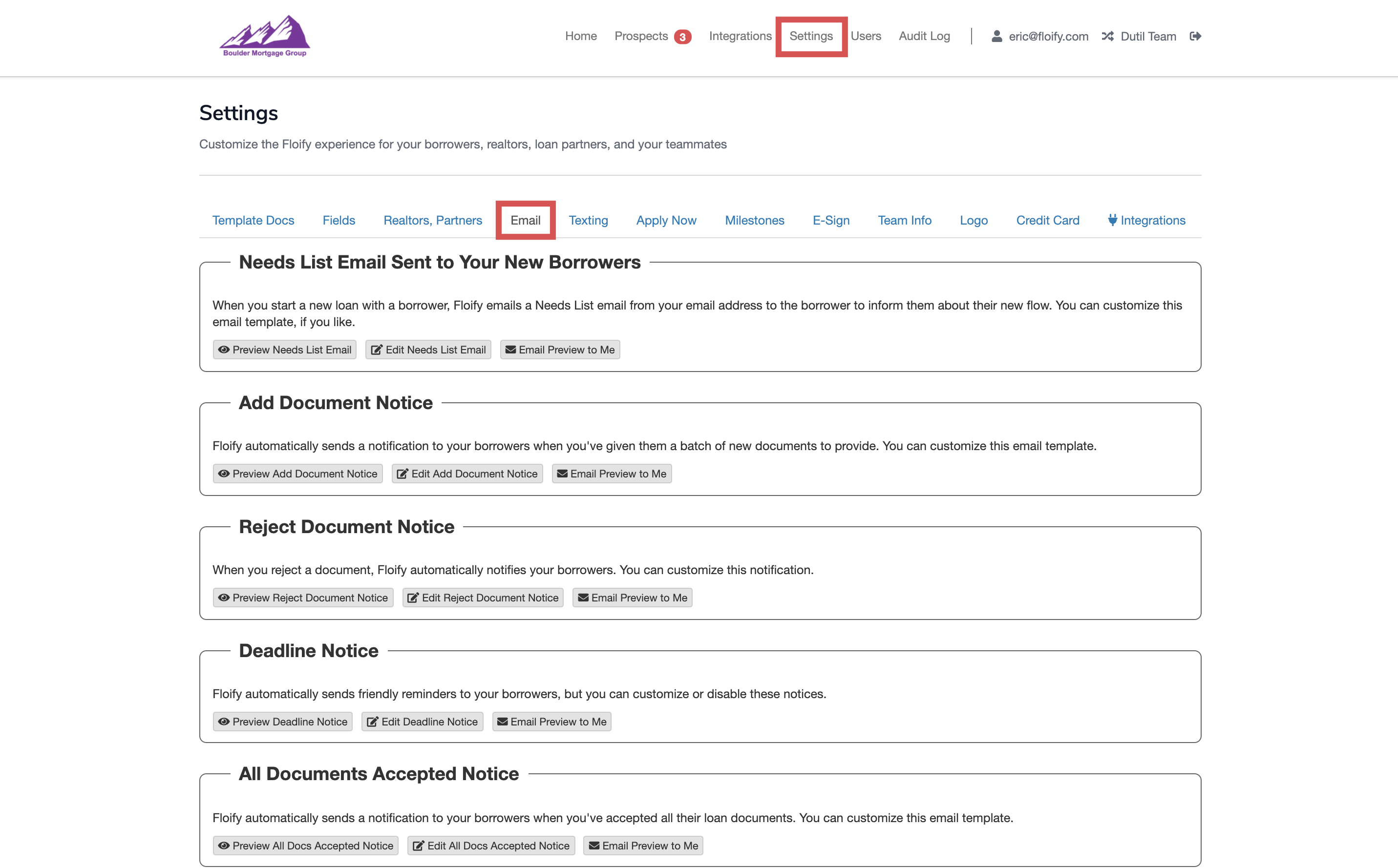 Locate the email template you want to email a preview for and select the Email Preview to Me option: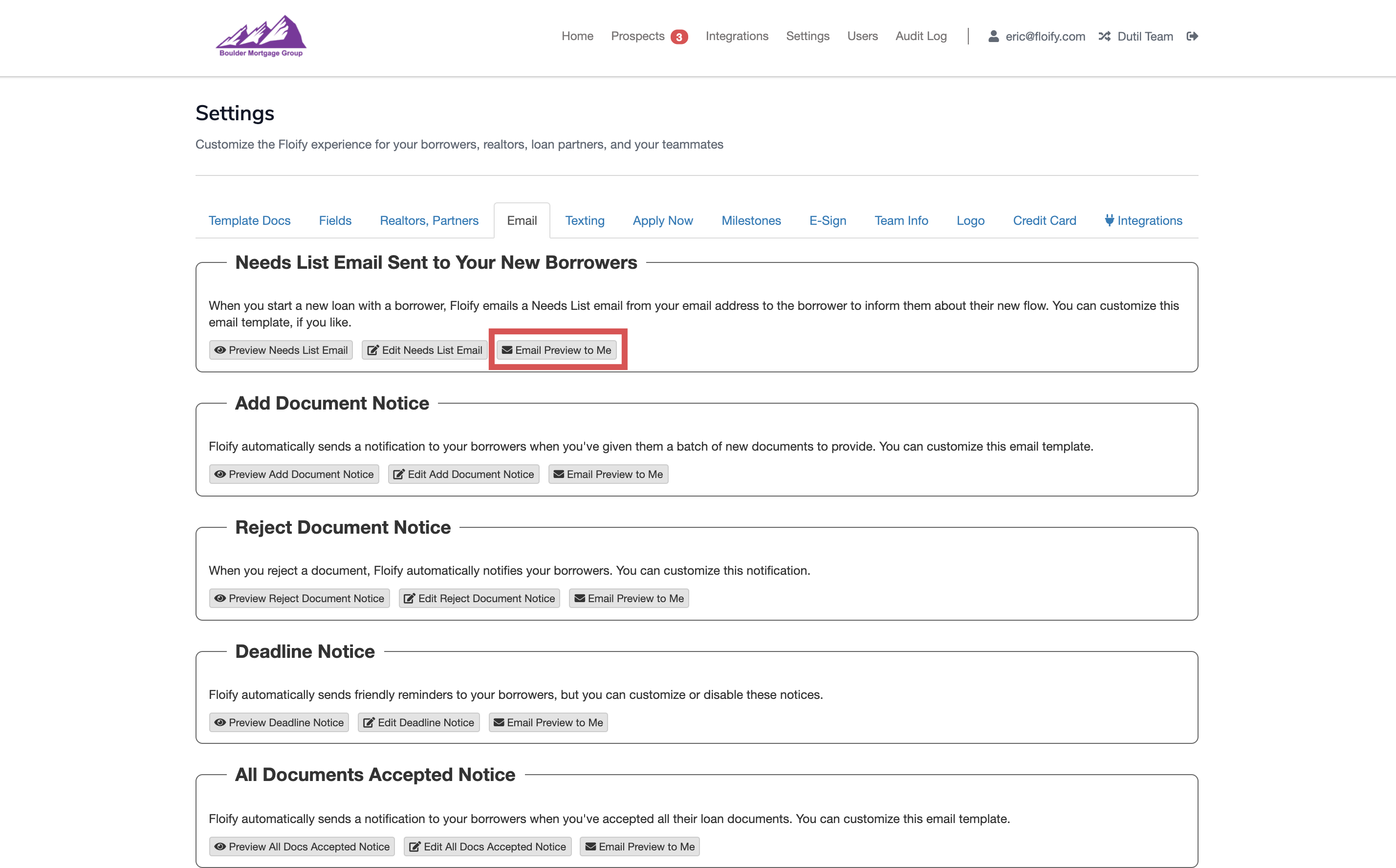 Success! A preview of the email template will be sent directly to the email listed on your Floify account so that you can see what it looks like from the borrower perspective.