Overview
The Email settings allow for you to make various configuration changes to the email templates sent to your borrowers.
Among these settings, you'll have access to preview your email templates.
The Preview Email option allows you to quickly preview the Floify emails before they are sent out to ensure they look how you'd like.
How to Set Up
From your loan pipeline, navigate to Settings and select the Email tab: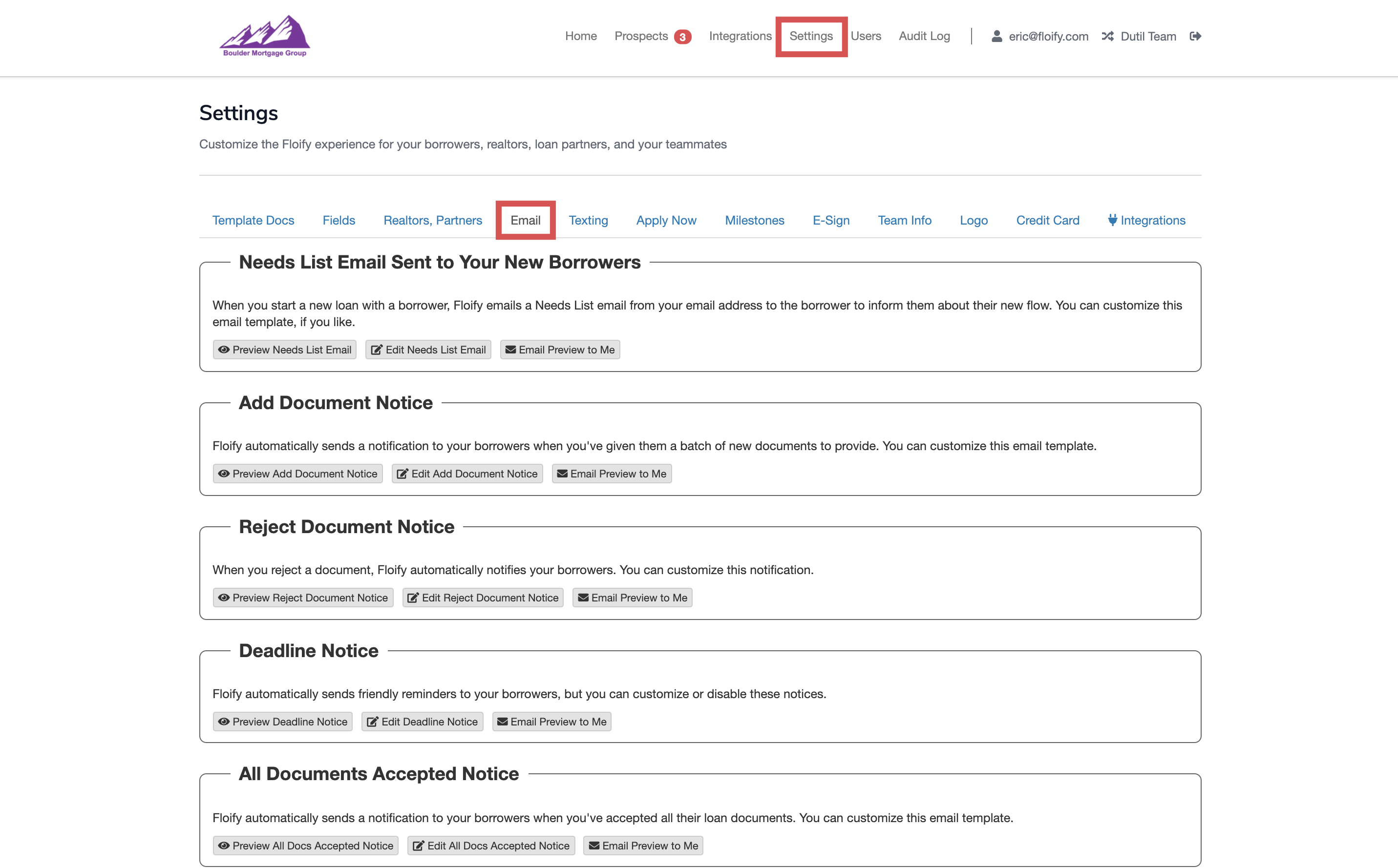 Locate the email template you want to preview and select the Preview option: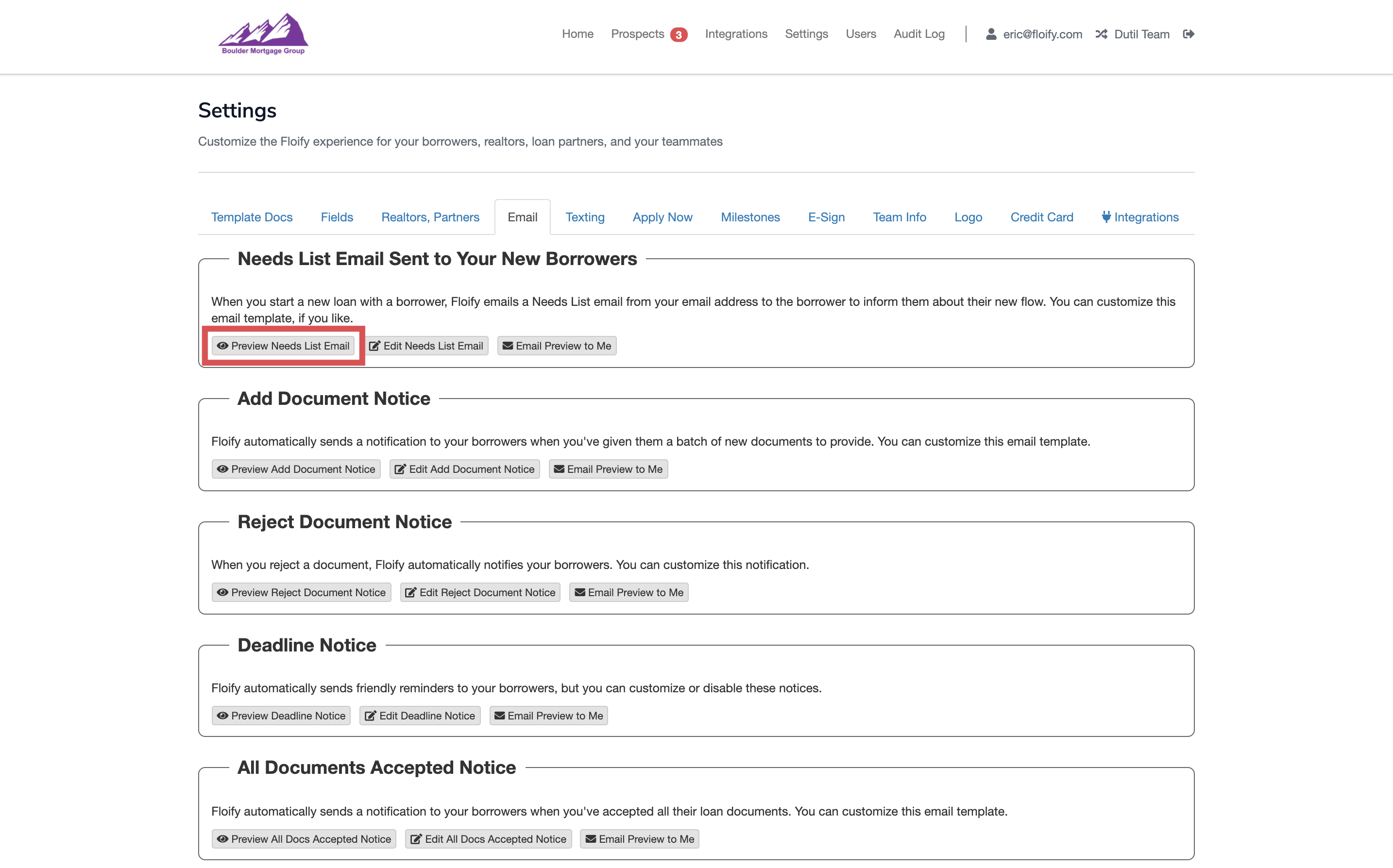 The email template will be visible including the outgoing name and email, the subject line, and the full message including an email signature if you have this set up: