Overview
Floify disclosures help to keep your borrower's experience seamless by sending their Encompass disclosures to the same portal they have been using. Borrowers will have two options for signing their disclosures; they can either log in through the link they are emailed, or they can log directly into their Floify portal to sign.
Borrower Signing Process via Email
When disclosures are sent to your borrowers, they will receive an email with the subject line "Time Sensitive: Mortgage Documents for E-signature from [Loan Owner] at [Company Name]". This email will include a link they can use to access their disclosures by logging into their existing Floify account: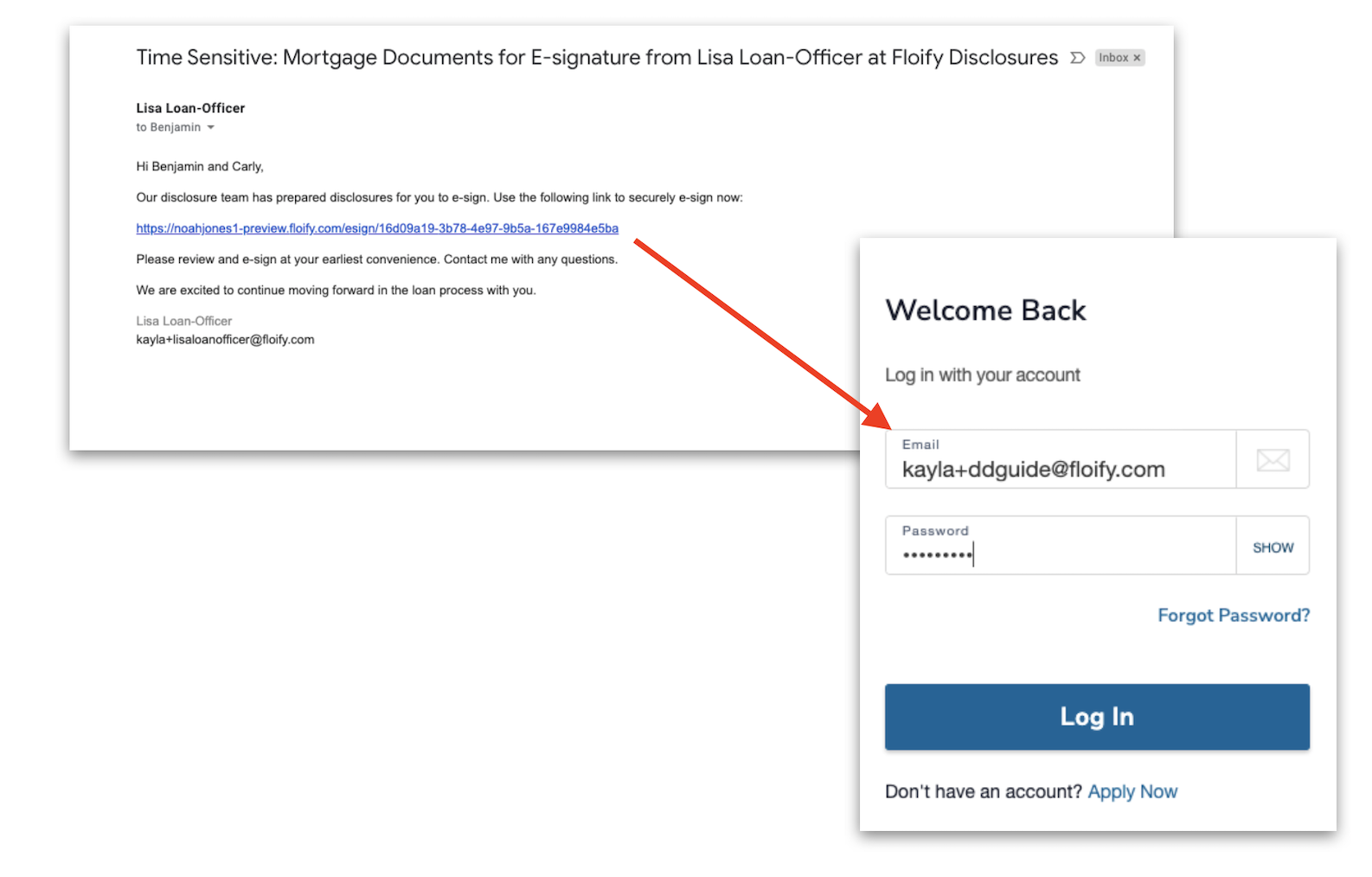 Once your borrower successfully logs in, they will be directed to the signing console where they can adopt a signature, complete any required fields, and submit their signed disclosures: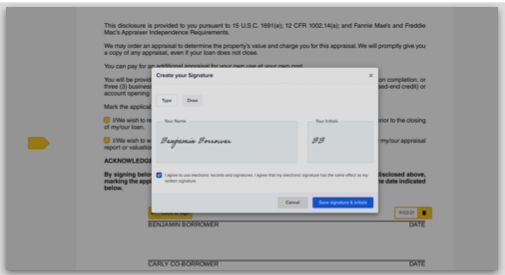 Borrower Signing Process Through Your Landing Page/Floify Portal
If your borrowers would prefer to log directly into your landing page to sign or cannot locate the original "Time Sensitive" email that was sent, they can simply log in at your landing page (yourlandingpage.floify.com) to access their disclosure package(s):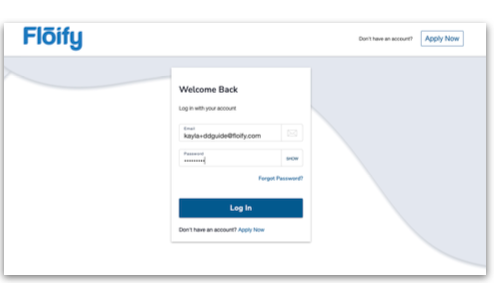 Once the borrower has logged in and has accessed their loan flow, they will navigate to the 'Misc' tab and use the Sign Document (pen and paper) button to open the signing console. From here, the process is the same - your borrower will adopt a signature, complete all required fields, and submit their signature: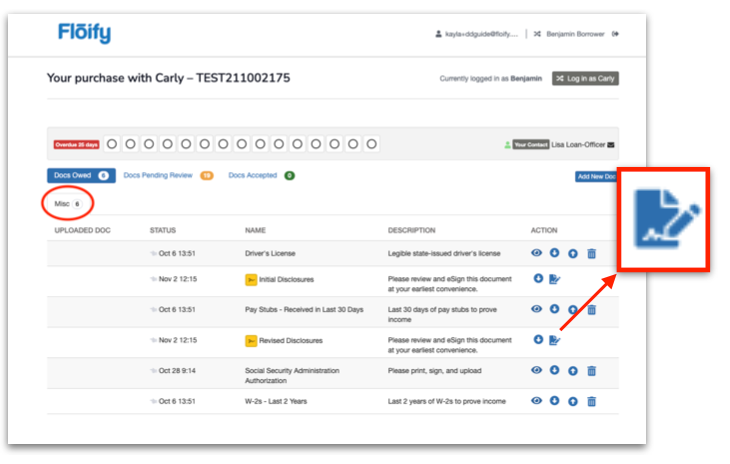 Borrowers With a Shared Email Address
Once of the many benefits of Floify is that if borrowers prefer, all communication and login information can be sent to one shared email address.


When either borrower needs to log in, they will use the same email address and password to access their account. When they log in, they will be asked which borrower they are. This will determine which borrower they will sign as:

Once logged in, they can quickly tell who is logged in in the top right hand corner, and can easily and quickly switch borrowers without having to log out and in again by selecting the appropriate option:

After one borrower completes their portion, if the other borrower still needs to sign, they will be asked if they'd like to log in and complete the signing process as the remaining borrower: