Overview
Floify's co-pilot feature allows borrowers and lenders to complete an application together. The new enhanced co-pilot adds a quick assist feature where borrowers can now request support whenever they need help with their application. The loan originator will get an alert so the borrower can get help in the moment.
Enhanced co-pilot helps loan teams deliver exceptional client service, enabling hands-on assistance right at the moment of borrower need. Loan teams can more easily and efficiently help their borrowers complete the 1003, which is often the biggest hurdle of the application process.
Video Tutorials
How to Set Up
Company Settings
From the team pipeline, choose the team name in the upper right-hand corner and select the option to navigate to the Company Dashboard:
Navigate to Company Settings and then Apply Now Settings: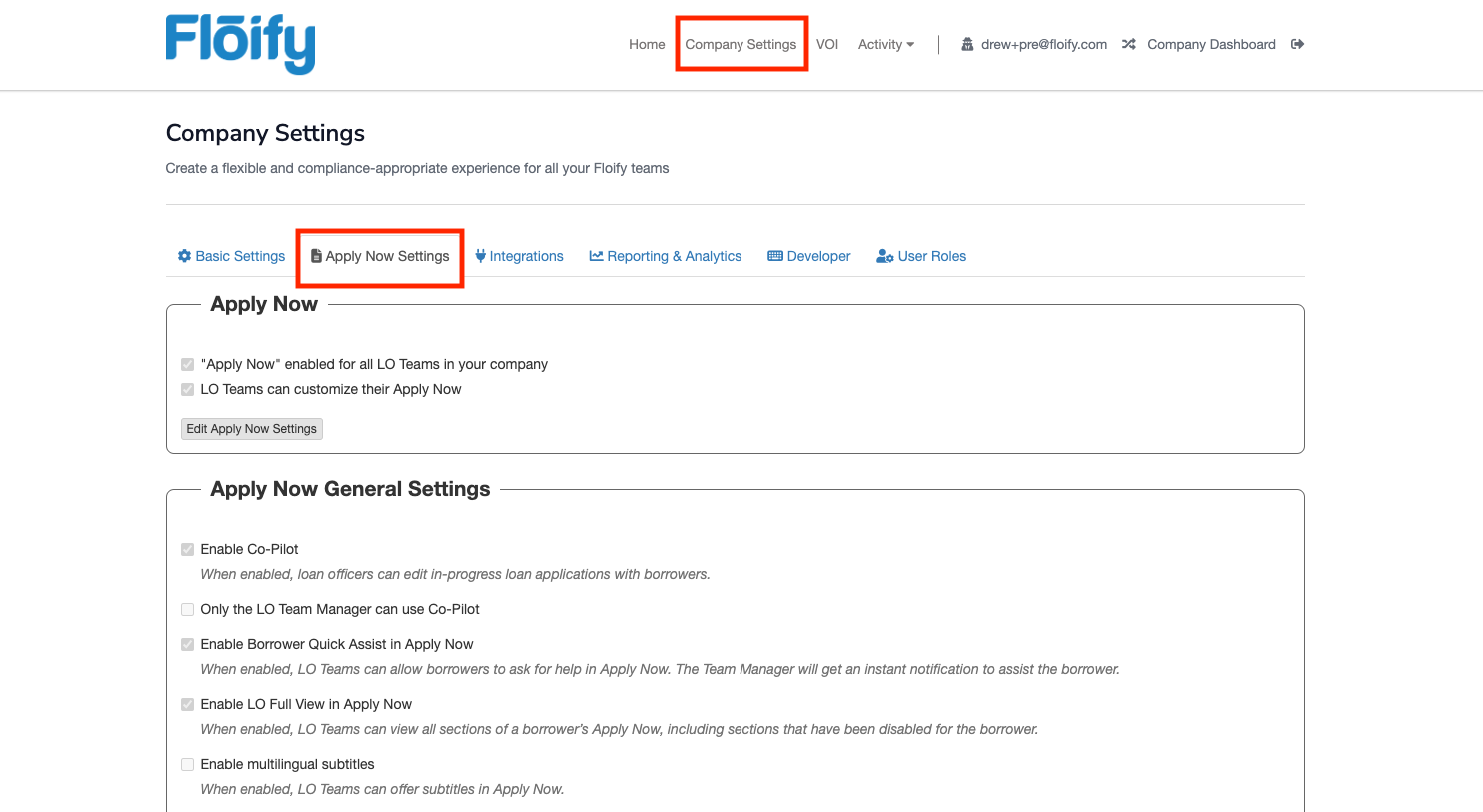 Scroll down to Apply Now General Settings and select the option to Edit Apply Now General Settings: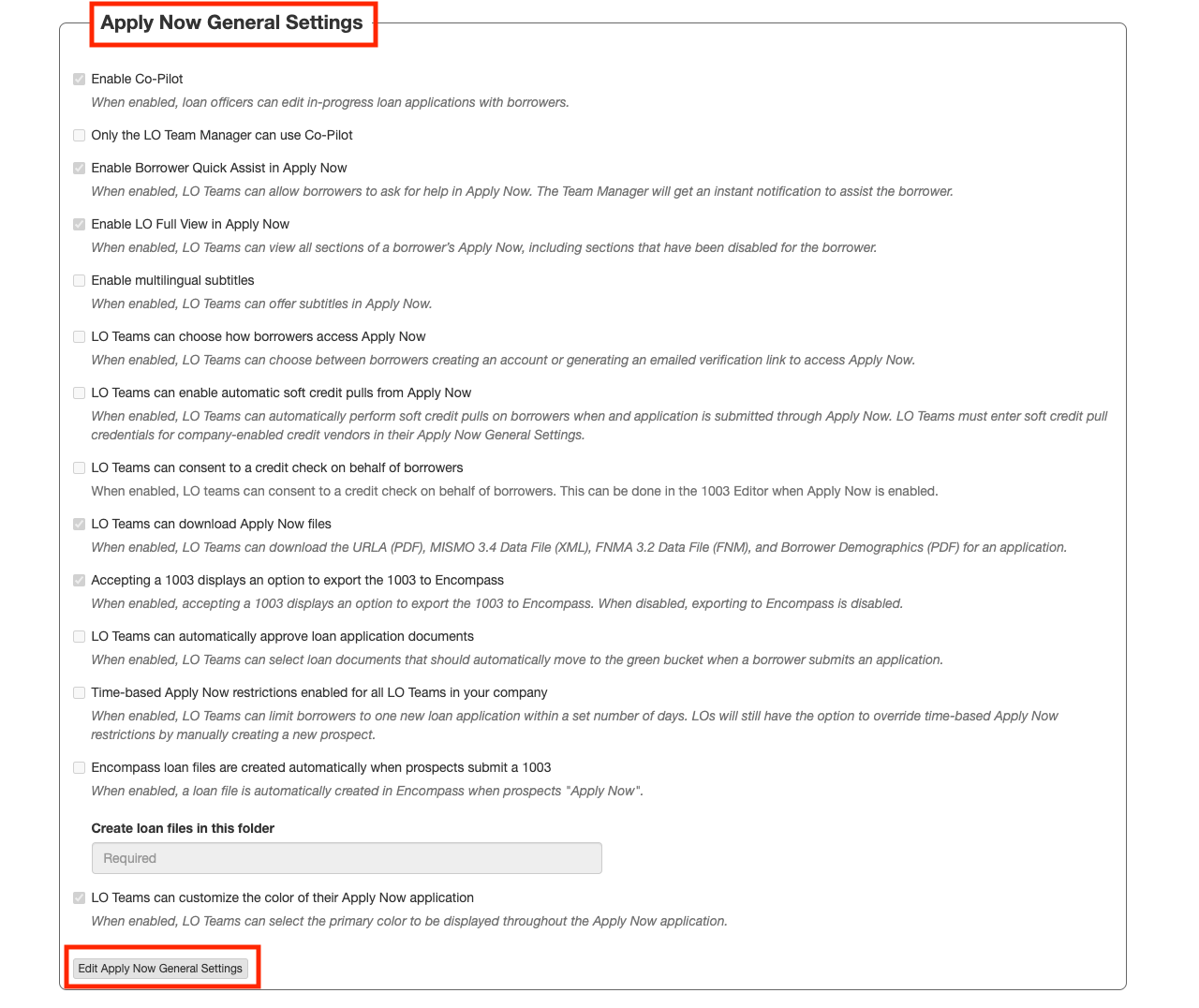 With co-pilot enabled, select the option to Enable Borrower Quick Assist in Apply Now. Select if you'd like to allow LO teams to enable Borrower Quick Assist for their own team or if you prefer to enable Borrower Quick Assist for All LO Teams at the company level:

Team Settings
Navigate to Settings at the top of the page and select Apply Now:
Scroll down to Apply Now Application Settings and select the option to Edit Apply Now Application Settings: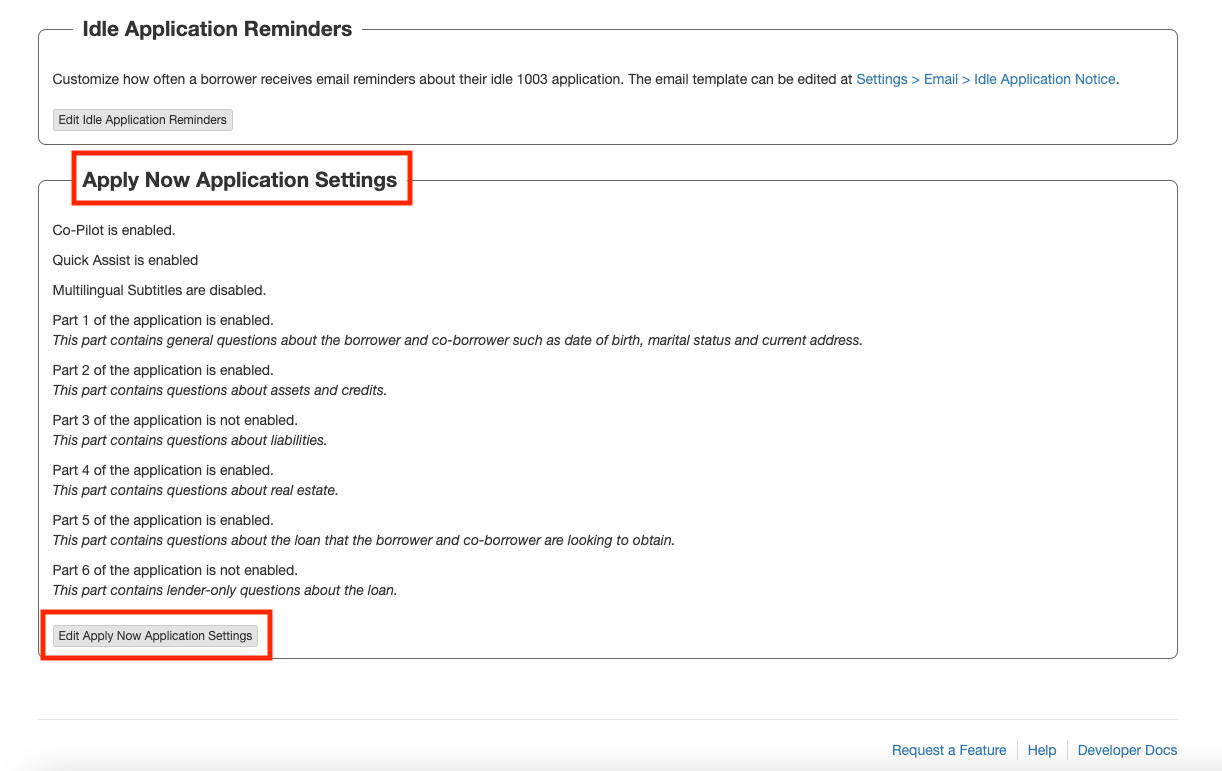 Select the option to Enable Quick Assist. You can also edit the verbiage that you would like displayed to your borrower when they request help (for example, you could add your standard hours of availability or expected response times):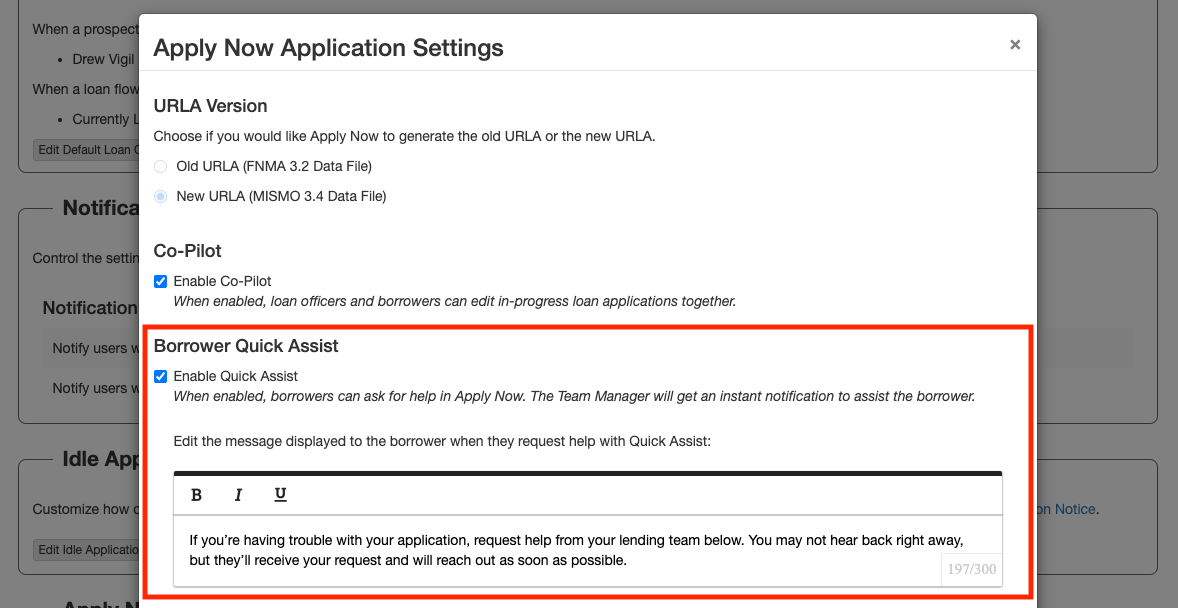 Please note we recommend that co-pilot also be enabled for Quick Assist full feature functionality.:

Workflow During the Application Process
As the borrower is filling out their application, they will see an option in the top right-hand corner Need help from your lending team? Request support: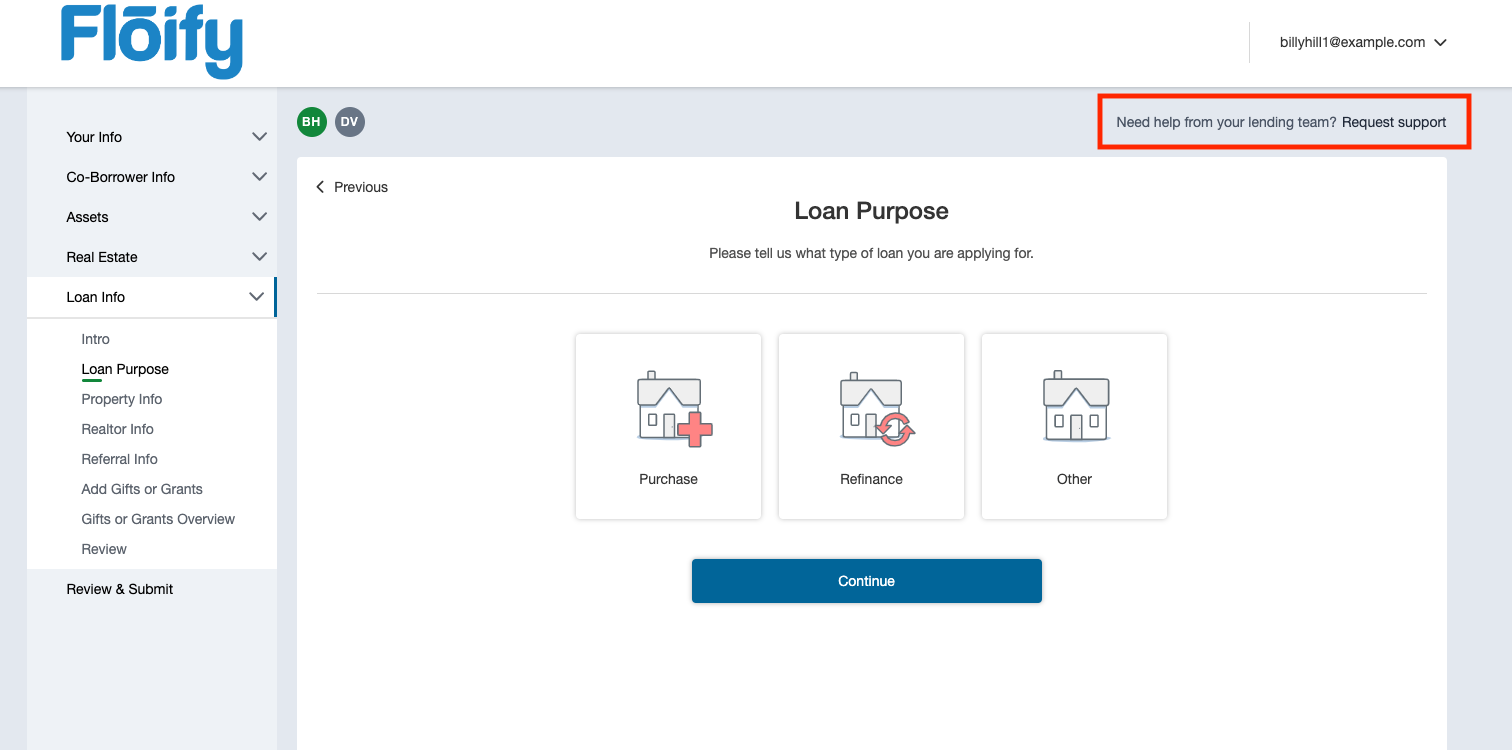 When the borrower selects this option, they will see a pop-up where they will see the message from the lender, the lender's name and company, and a box where they can type in a request or question. They can then select the Send Request option to submit:
Note: Borrowers can submit five requests every 24 hours per lender.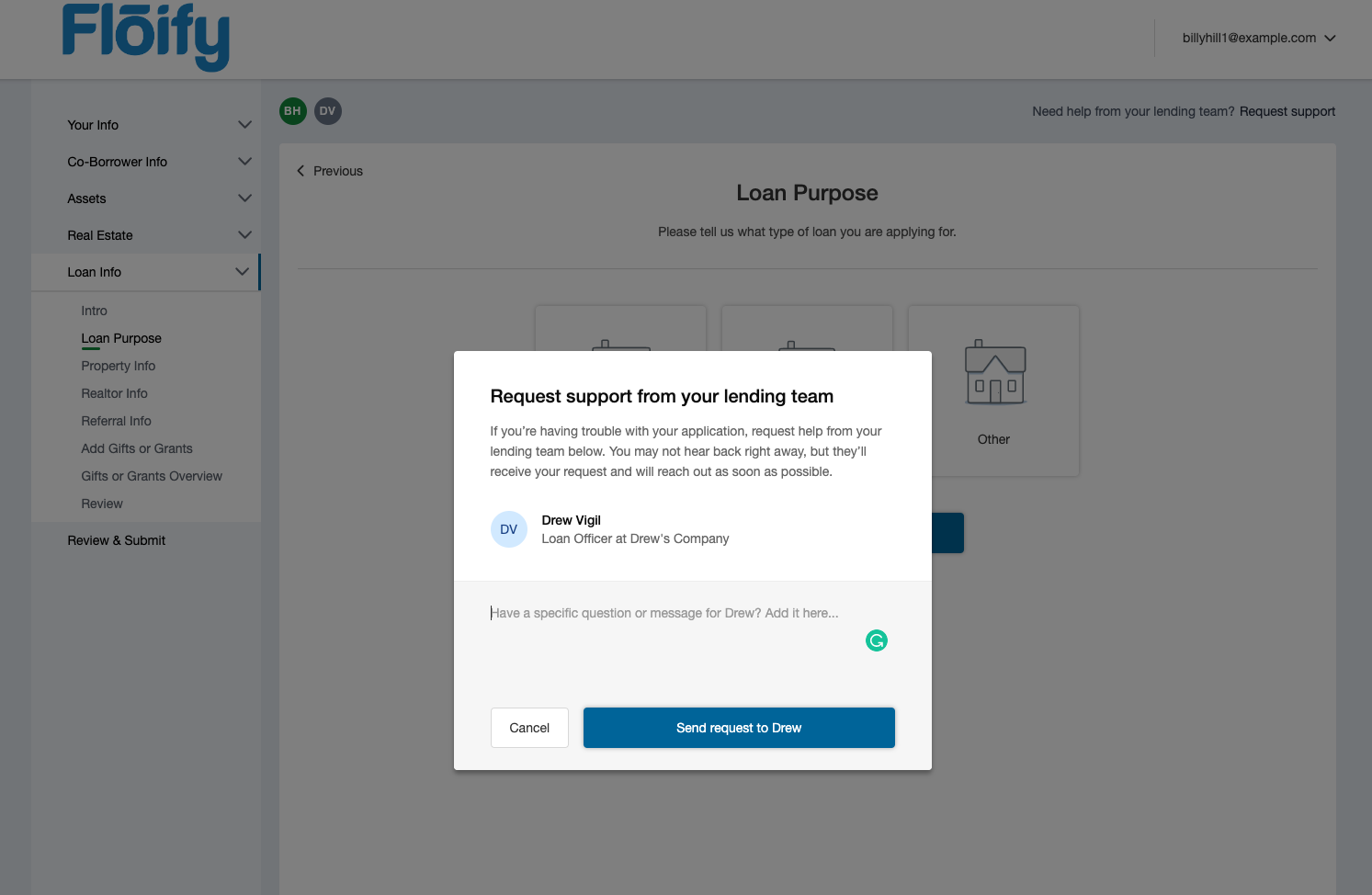 The lender will then receive an email that their borrower has requested help with a link to proceed. The email will also contain the borrower's contact information so that they can contact them directly if needed to work side by side.
The link will take them to the spot on the application where the borrower asked the question: