Overview
The Company Dashboard allows for multiple individual accounts to be housed under a single Company Account. As a company admin, you'll have access to different company settings, overrides, and users.
Among these settings, you'll have access view all team accounts as well as all users.
How to Use
From the team pipeline, choose the team name in the upper right-hand corner and select the option to navigate to the Company Dashboard:
Select the Teams or Users tab to review all teams or users under the company: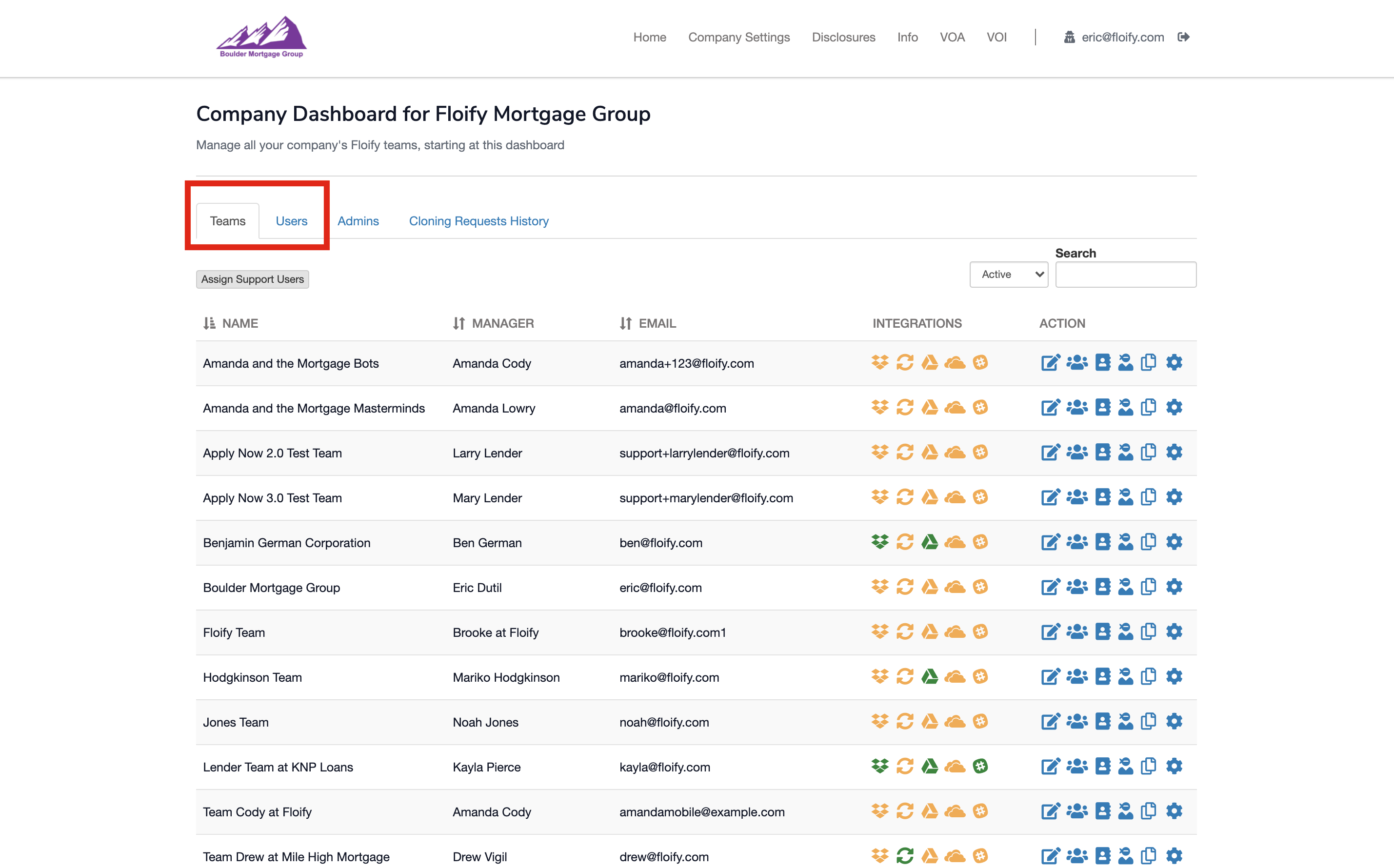 In the Teams tab, you will see the team name, manager name, and email address. Additionally you will see any integrations set up:
Note: The Integrations field is only available for Enterprise accounts.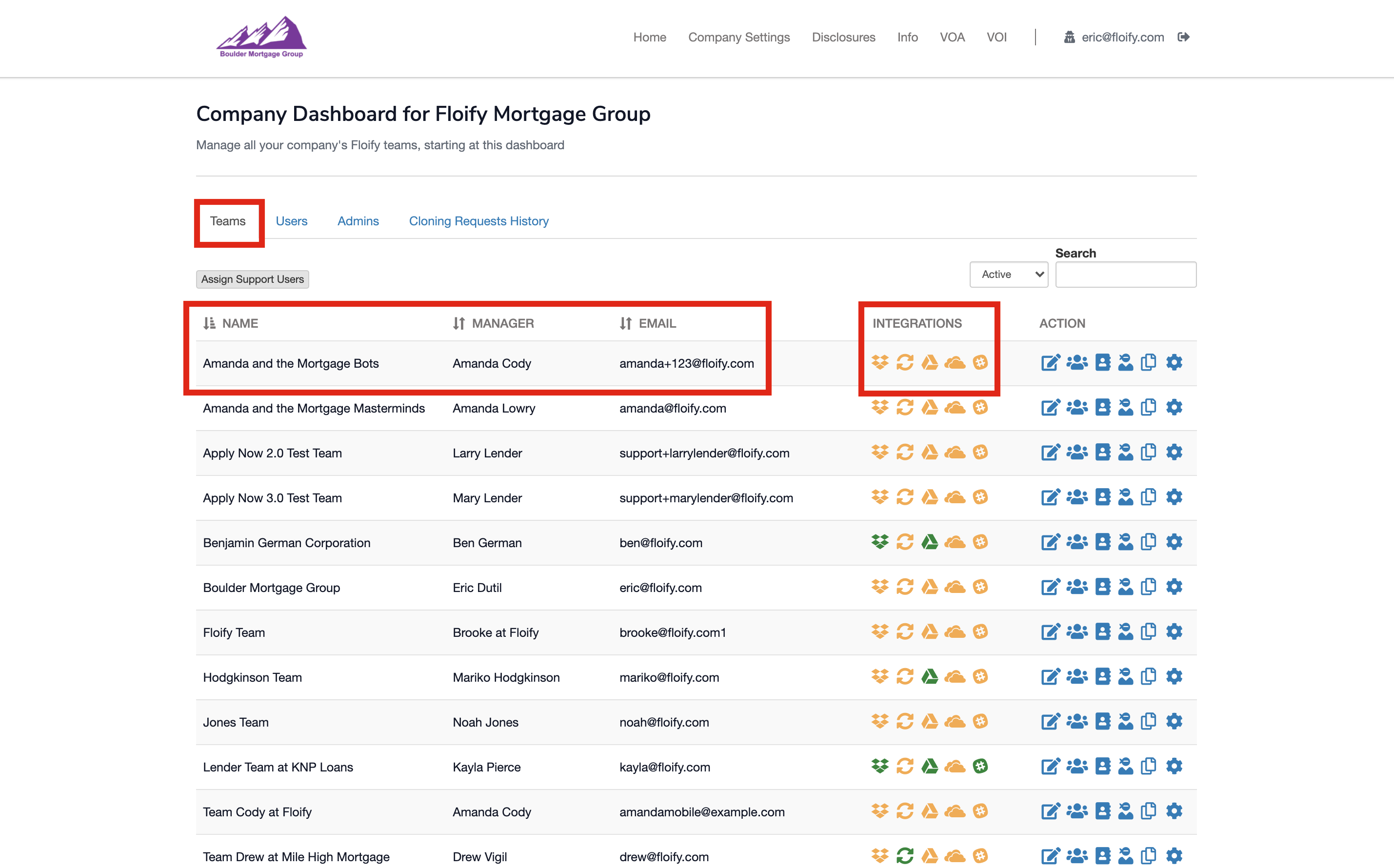 In the Users tab, you will see the name, email address, LOS ID (if available), and the type of user listed: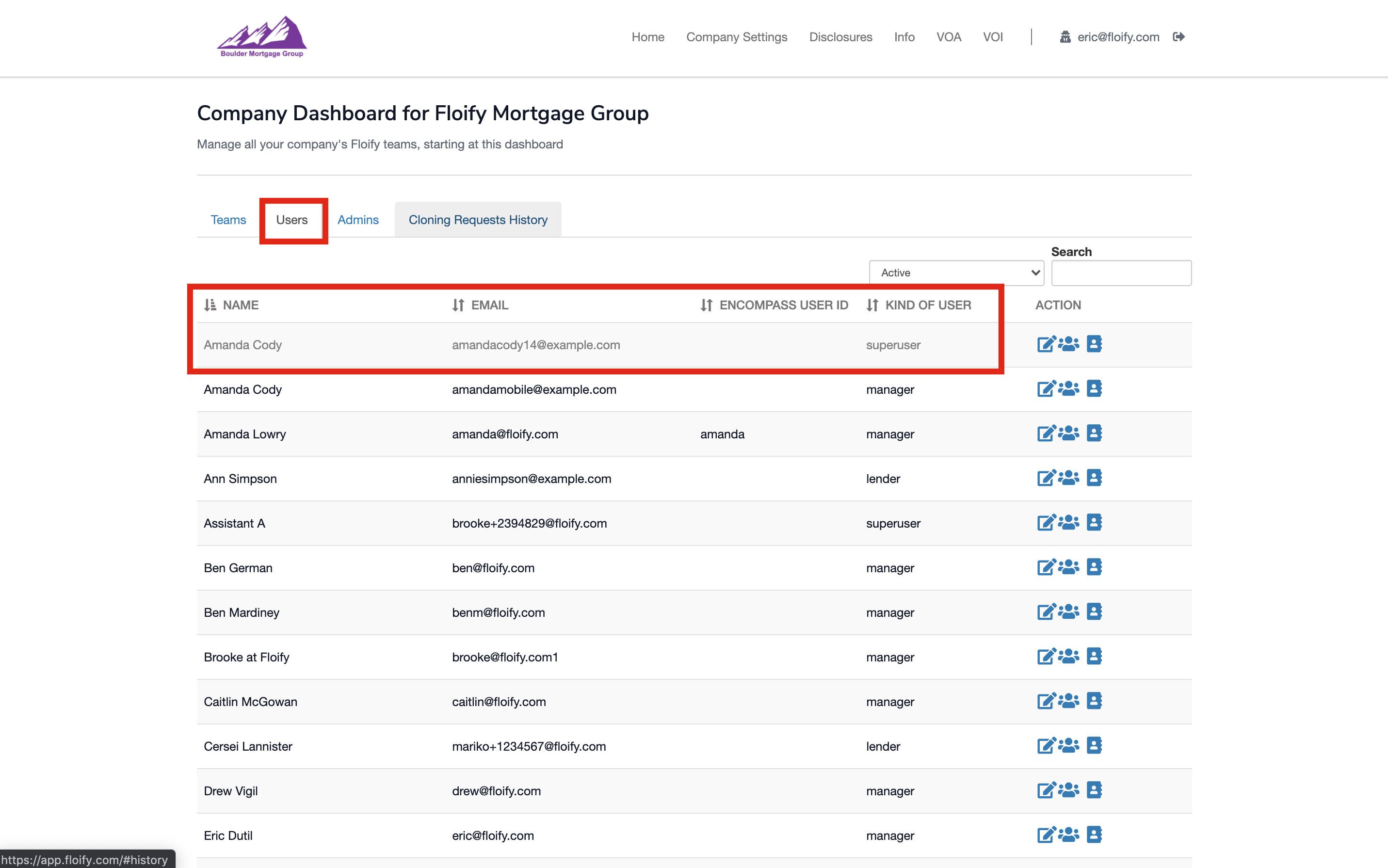 You can switch into any team or user account using the icon towards the right Switch into user's account: