Overview
The Company Dashboard allows for multiple individual accounts to be housed under a single Company Account. As a company admin, you'll have access to different company settings, overrides, and users.
Among these settings, you'll have access to clone team settings to a different team.
How to Use
From the team pipeline, choose the team name in the upper right-hand corner and select the option to navigate to the Company Dashboard:
You will see a list of all the teams on your company level listed. Locate the team you want to clone settings from. You will see an icon over towards the right hand side to start the clone: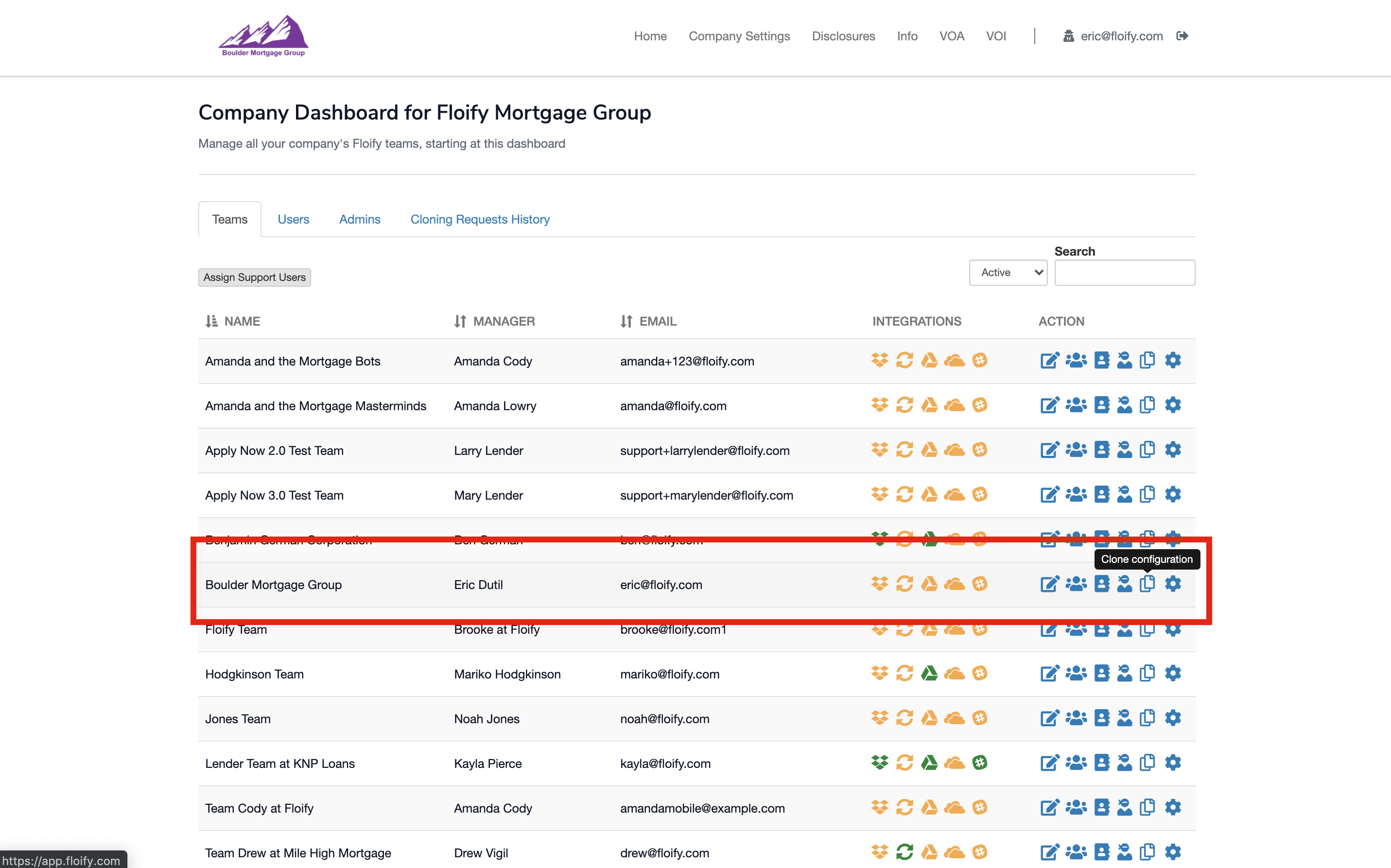 Choose if you want to replace all settings, or select the specific settings you need to clone: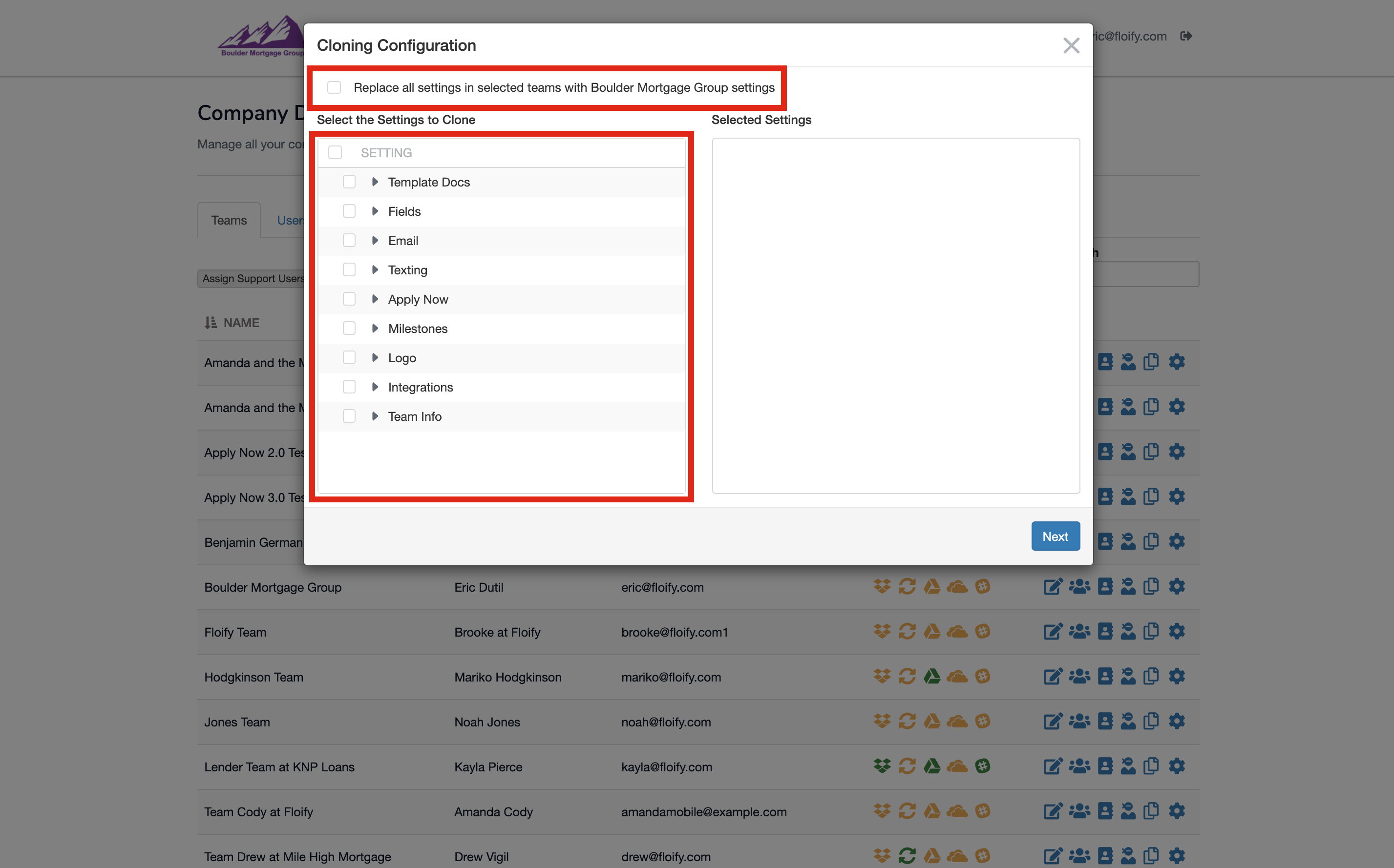 Search and select which teams you want to clone to and select the Run Clone button: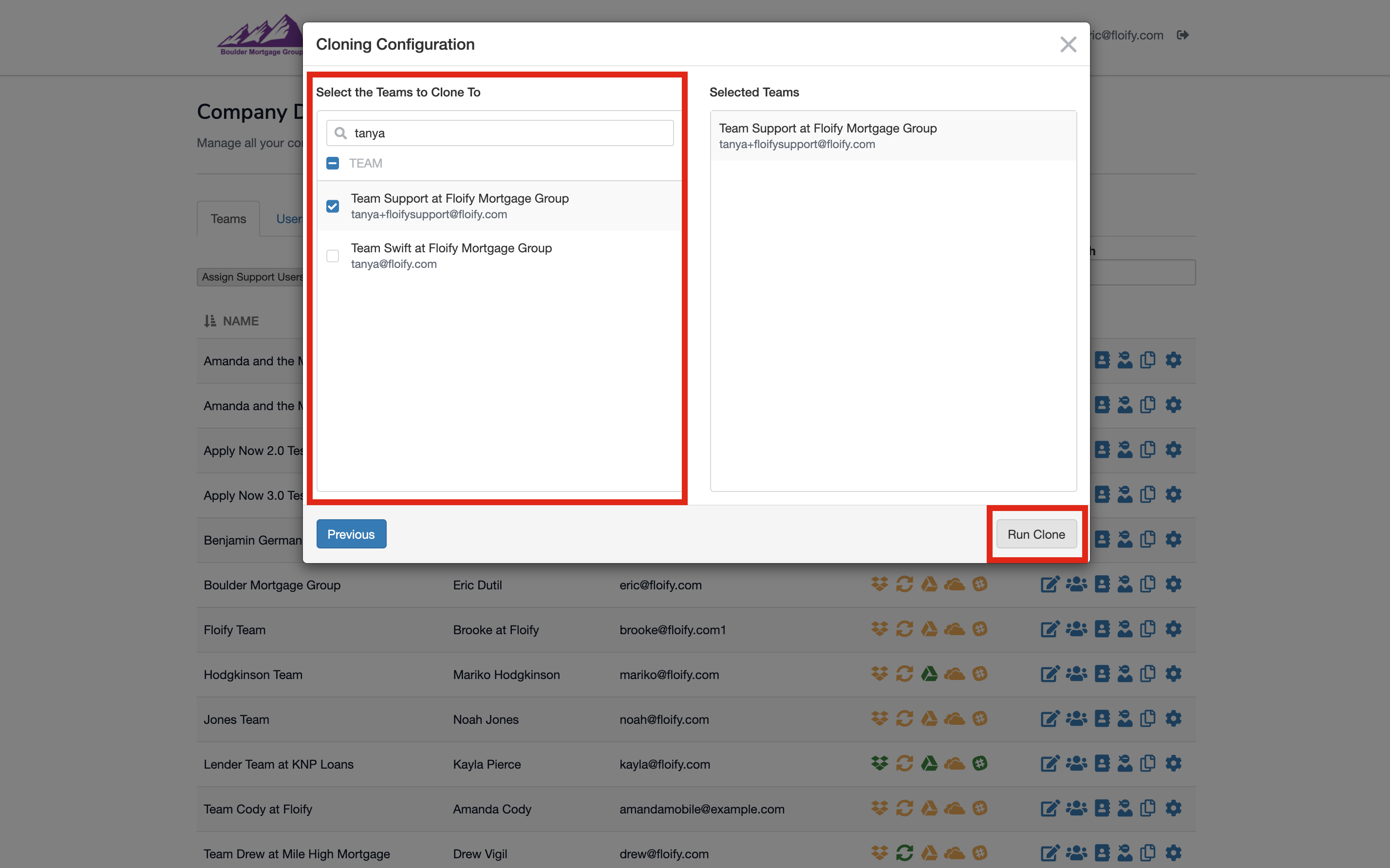 The clone will take a minute or two to complete. Once this done, the new team should have all the settings you selected copied over!