Overview
Floify supports issuing the Texas state required conditional qualification and conditional approval letters for Texas users.
This help article provides a tutorial on how to set up and use the Texas forms.
You should ensure that Floify is an approved esign provider with your investors. Contact support@floify.com for assistance with obtaining investor approval.
How to Set Up and Use
From the team pipeline, choose the team name in the upper right-hand corner and select the option to navigate to the Company Dashboard:
Navigate to Company Settings and then Basic Settings: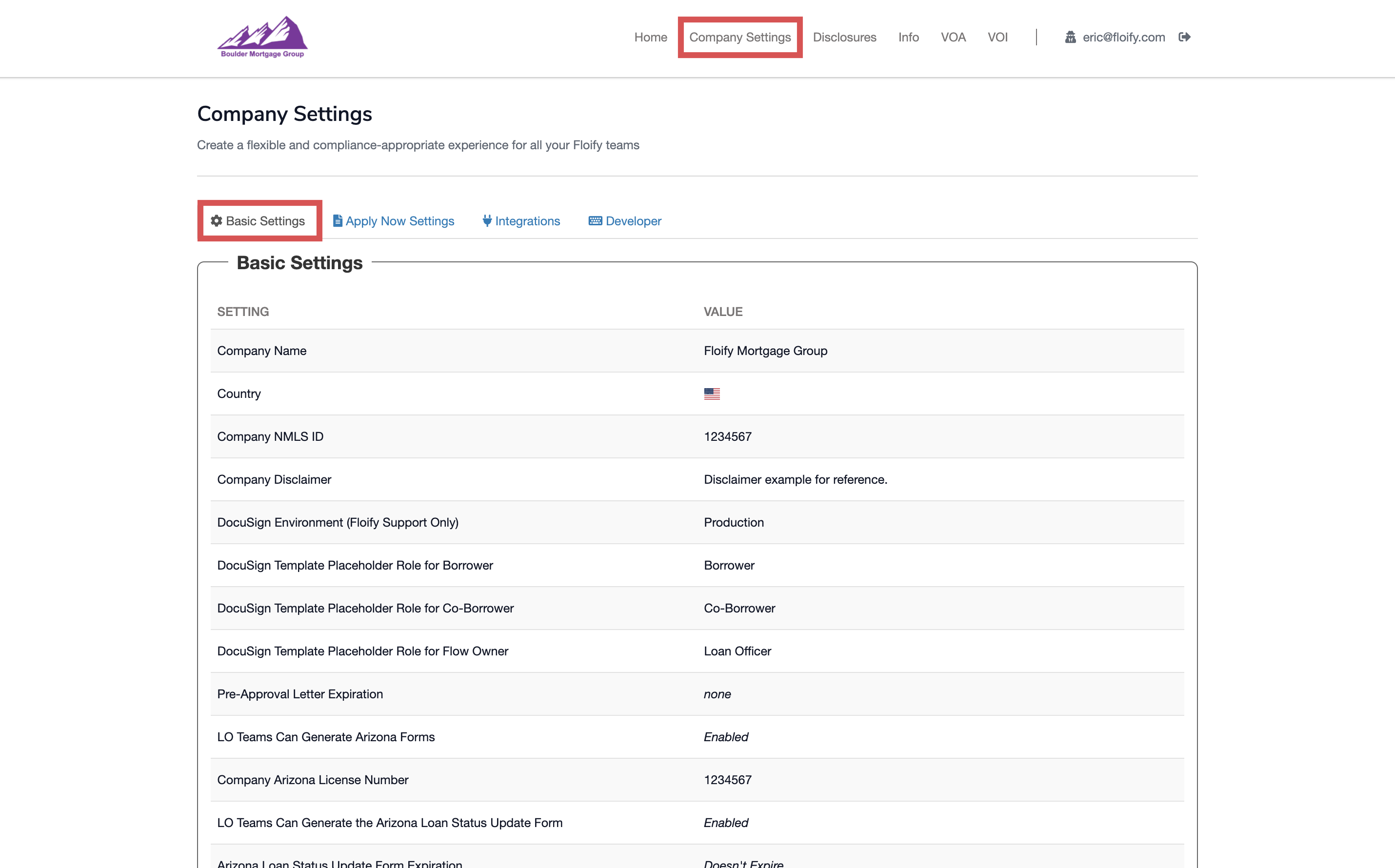 Scroll down to Basic Settings and select the option to Edit Basic Settings: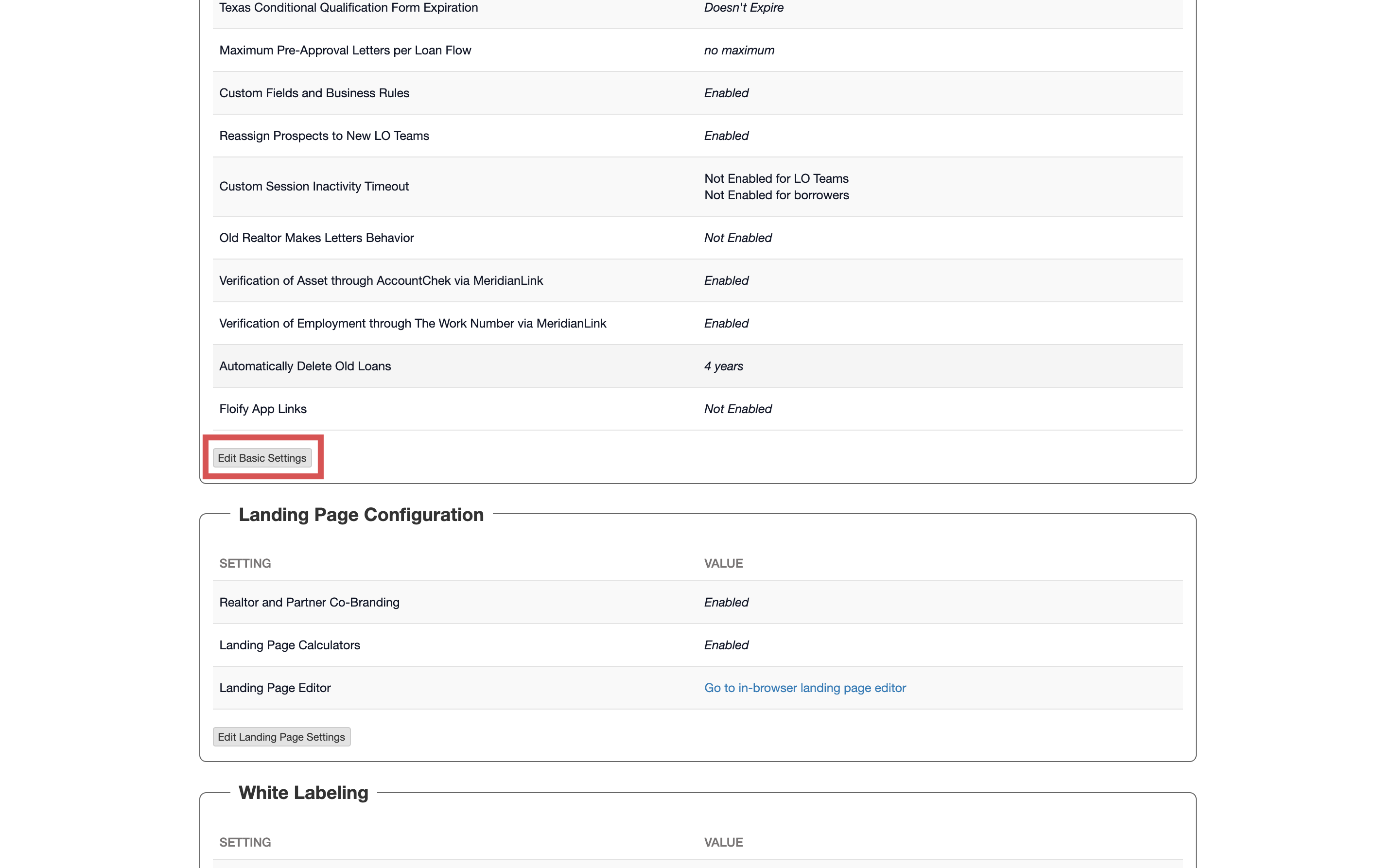 Scroll down to Texas Forms and select the option to enable. You will also need to select your company mortgage services to determine which Texas forms to generate: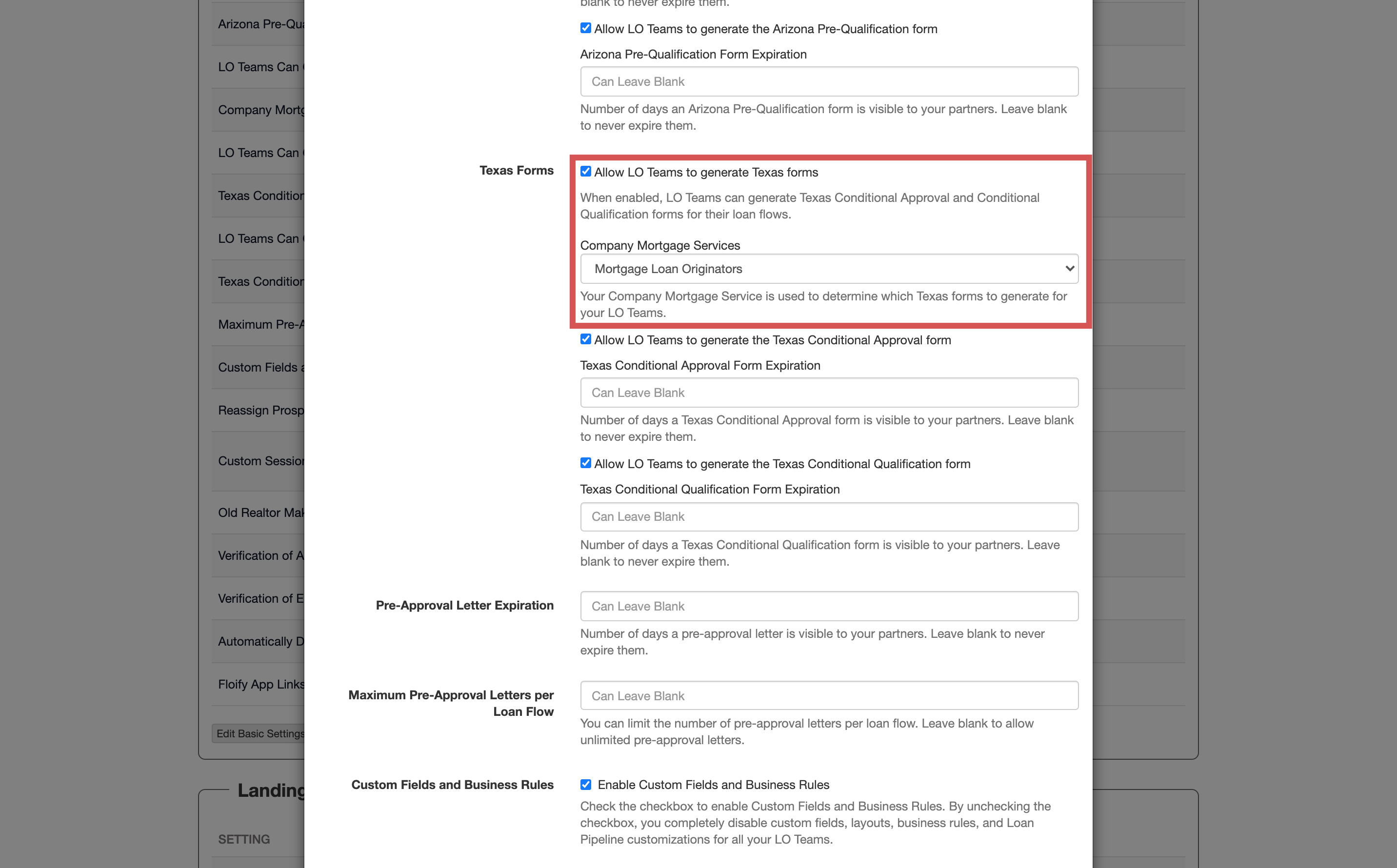 Additionally, you can select which forms you'd like to enable - the Texas Conditional Approval Form and/or the Texas Conditional Qualification Form. These forms will allow you to enter an option expiration date when enabled: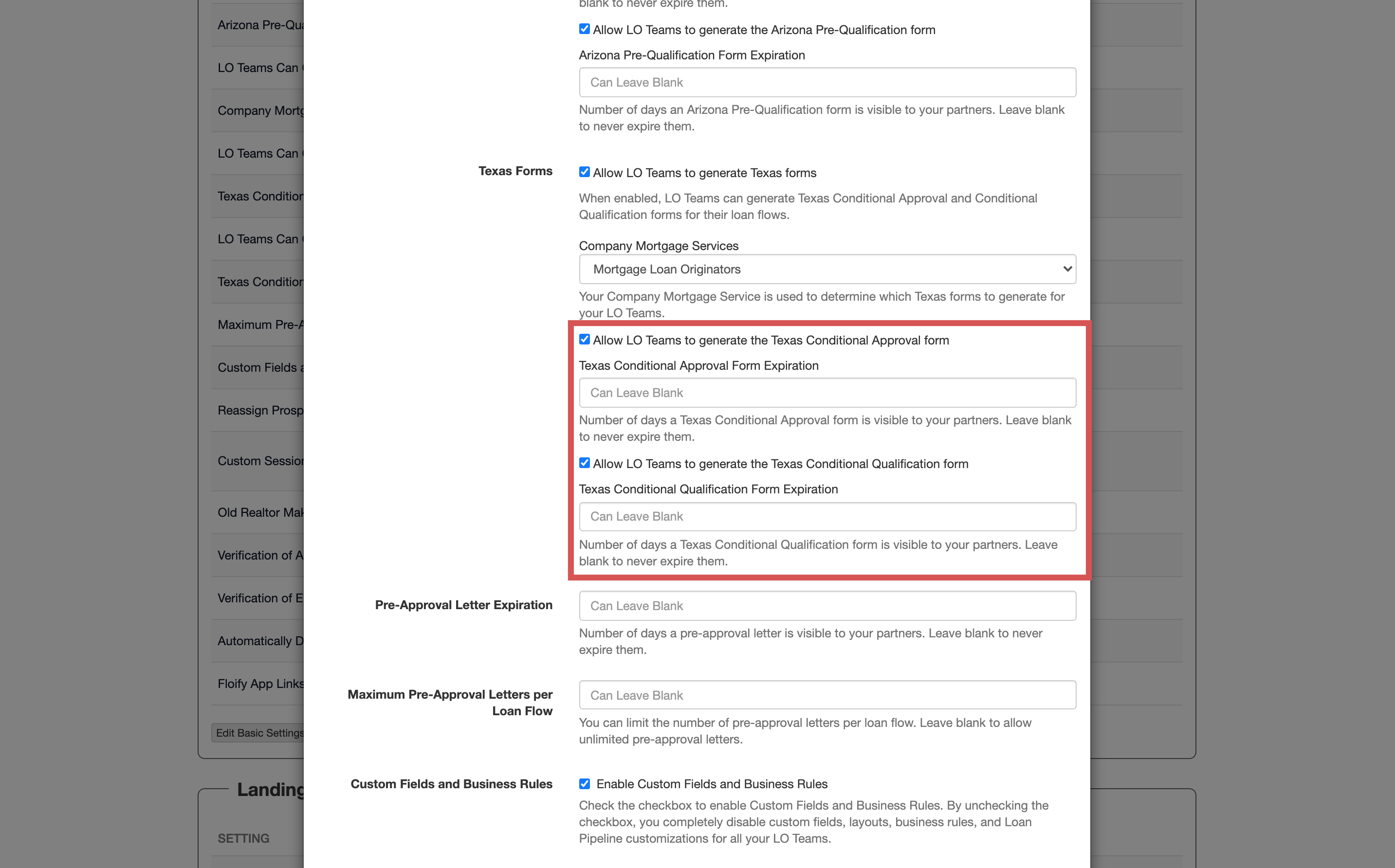 Make sure you scroll down and select Save to confirm your changes: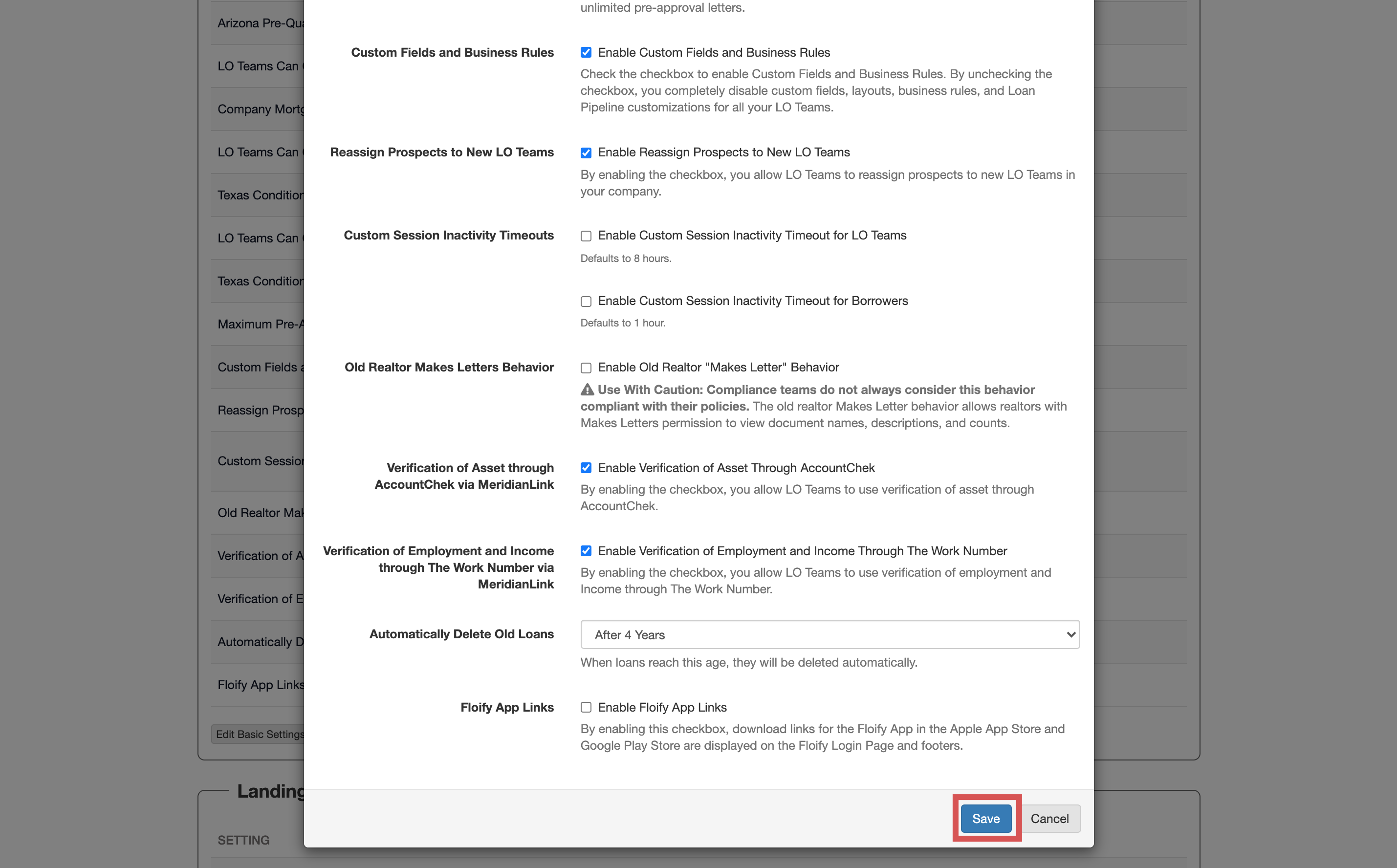 Navigate to Home and switch back into the user's account:
From the loan pipeline, select the Edit Loan Flow icon: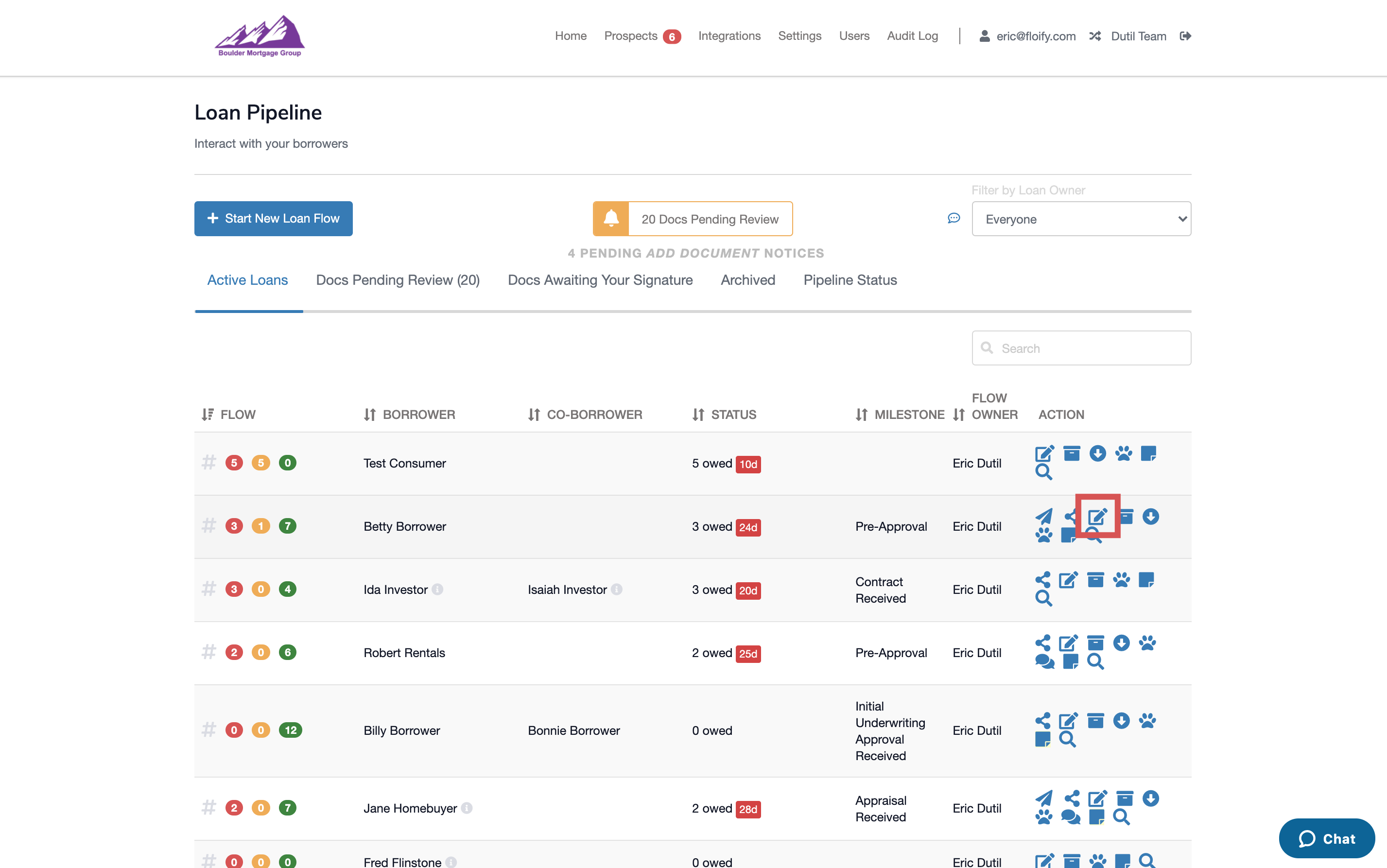 Scroll and select the option Yes, prepare Arizona or Texas forms for this loan. Select Texas. Make sure you scroll down and select Save to confirm the changes: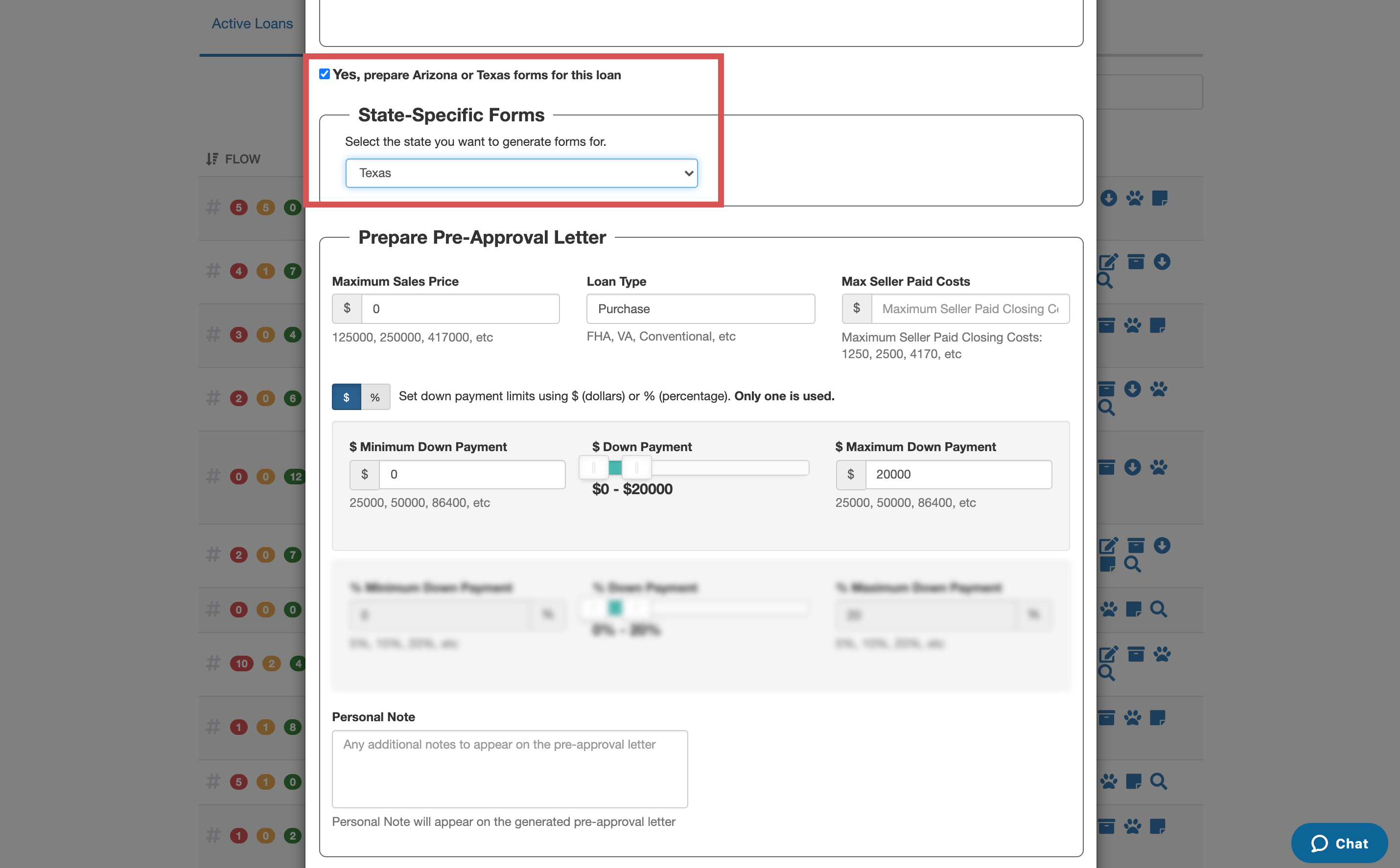 Navigate into the loan flow using the red, yellow, or green icons towards the left hand side of the borrower's name: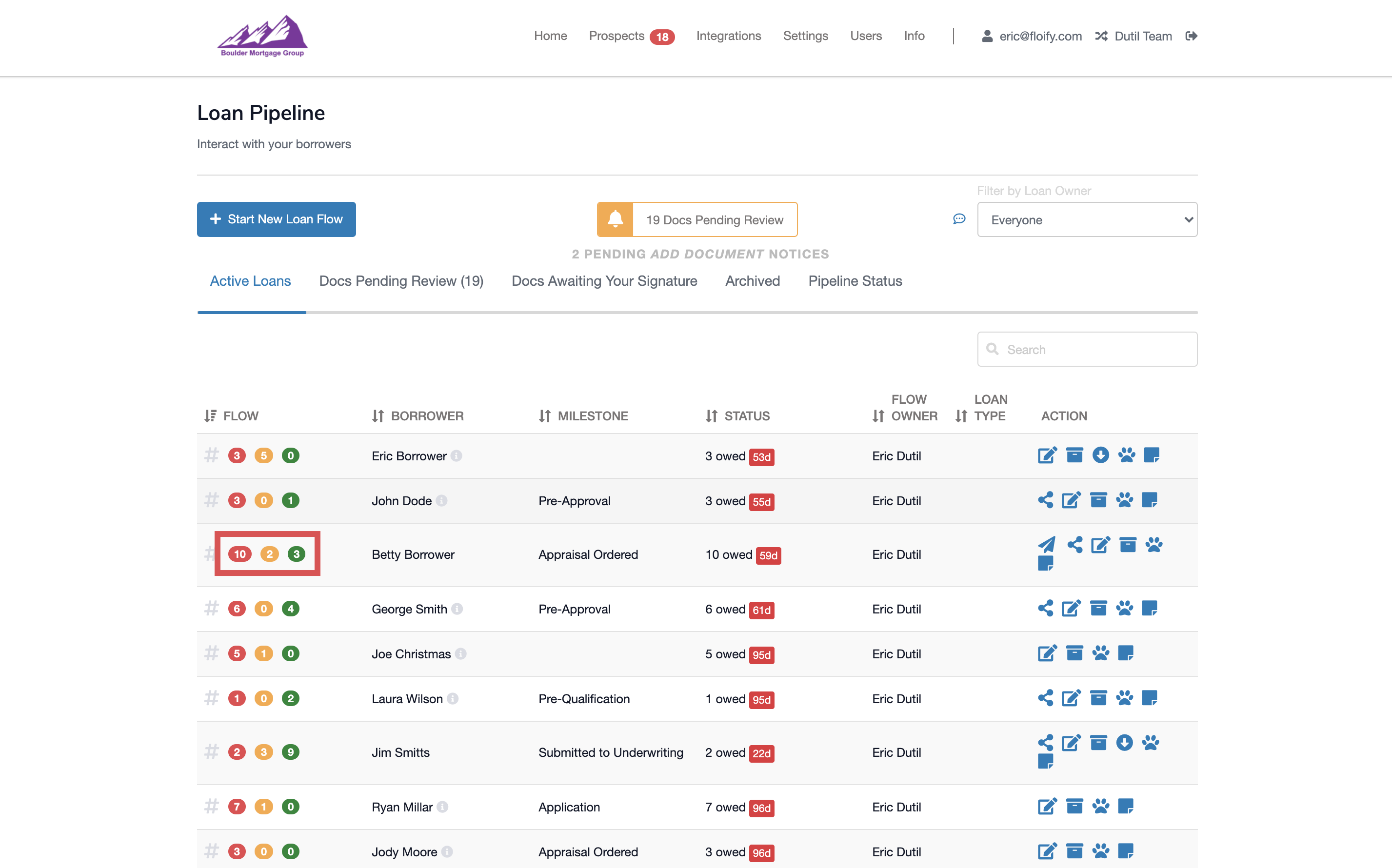 Select Texas Forms and then select the form you'd like to generate: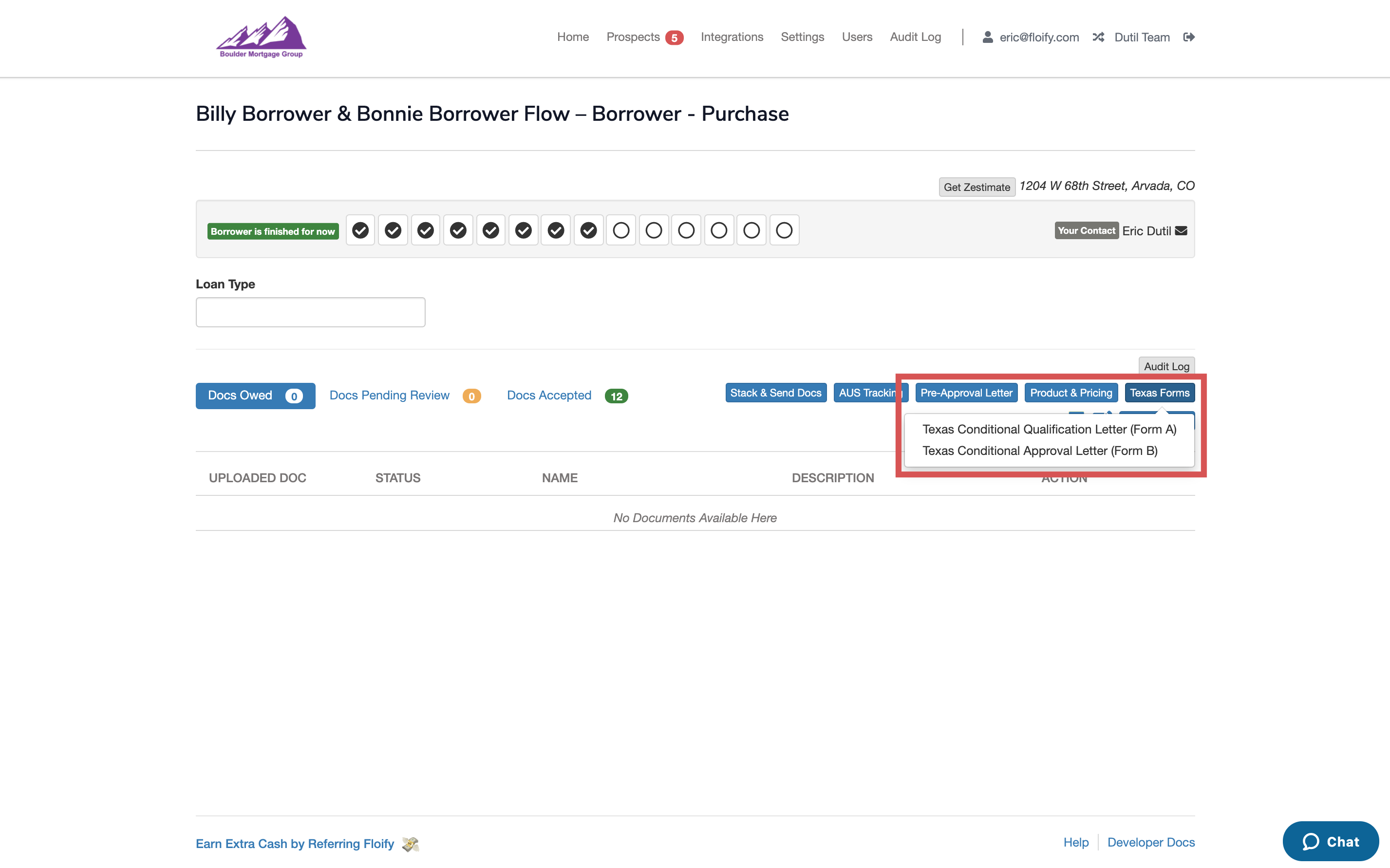 Fill out the form as needed. At the bottom, you will be required to adopt your signature and initials, and consent to proceed. Select Generate Form to save the changes and generate the form. You also have the option to Preview the form before it is generated, or Save Changes before exiting: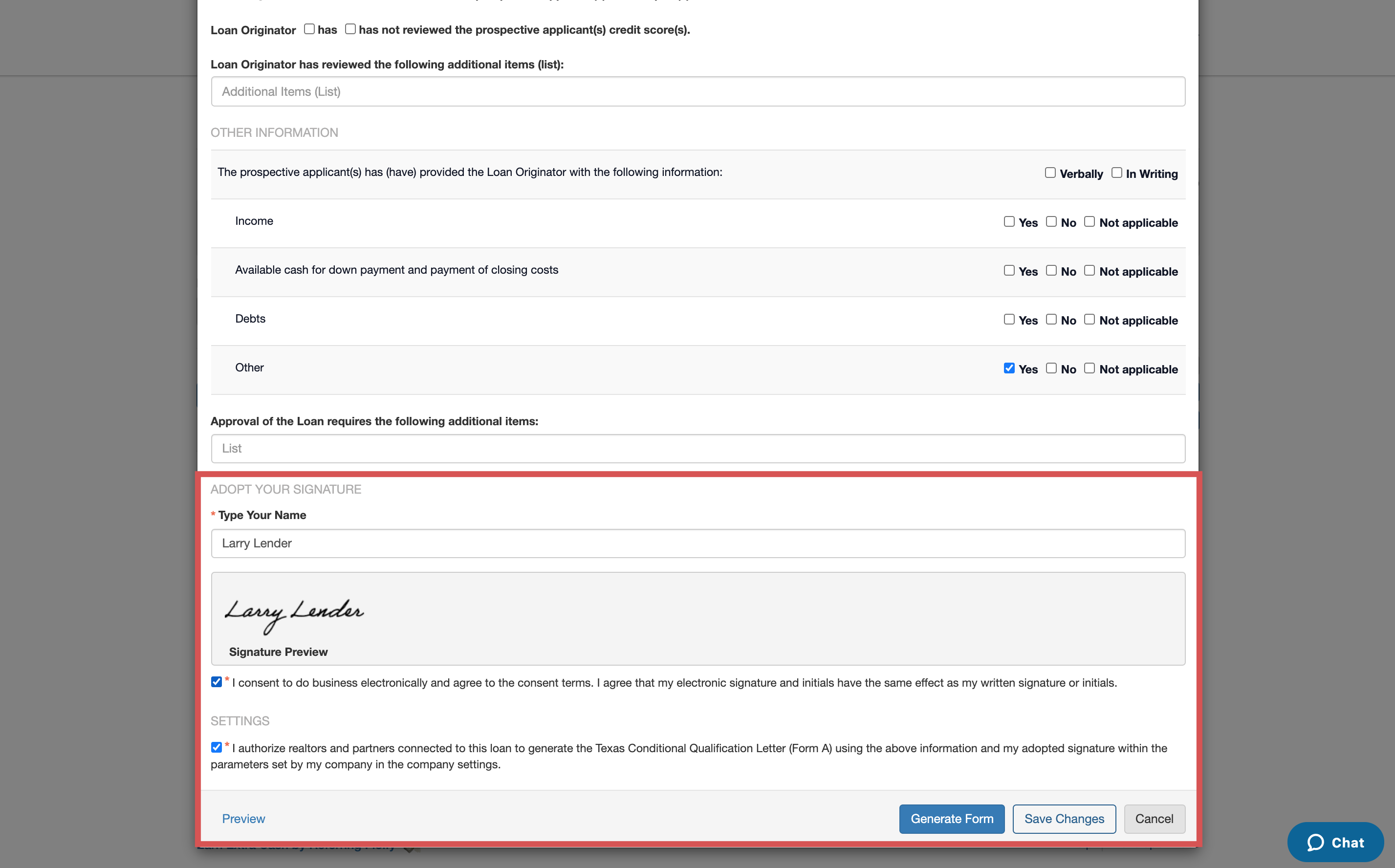 The form is now in the borrower's Docs Accepted and can be downloaded by the borrower or lender: