Overview
Floify supports giving users pipeline access with either superuser or regular user permissions.
Superuser - Superusers are trusted experts in your company and can do anything that managers can do on your Floify account. This includes adjusting settings, transferring loan flows, and making any changes to the users on the account.
Regular User - Regular users have limited access to the loan pipeline and can review all loans, documentation, and borrower info, but are not able to make adjustments to settings or make major account changes.
How to Set Up
From the team pipeline, choose the team name in the upper right-hand corner and select the option to navigate to the Company Dashboard:
Select the Assign Support Users button: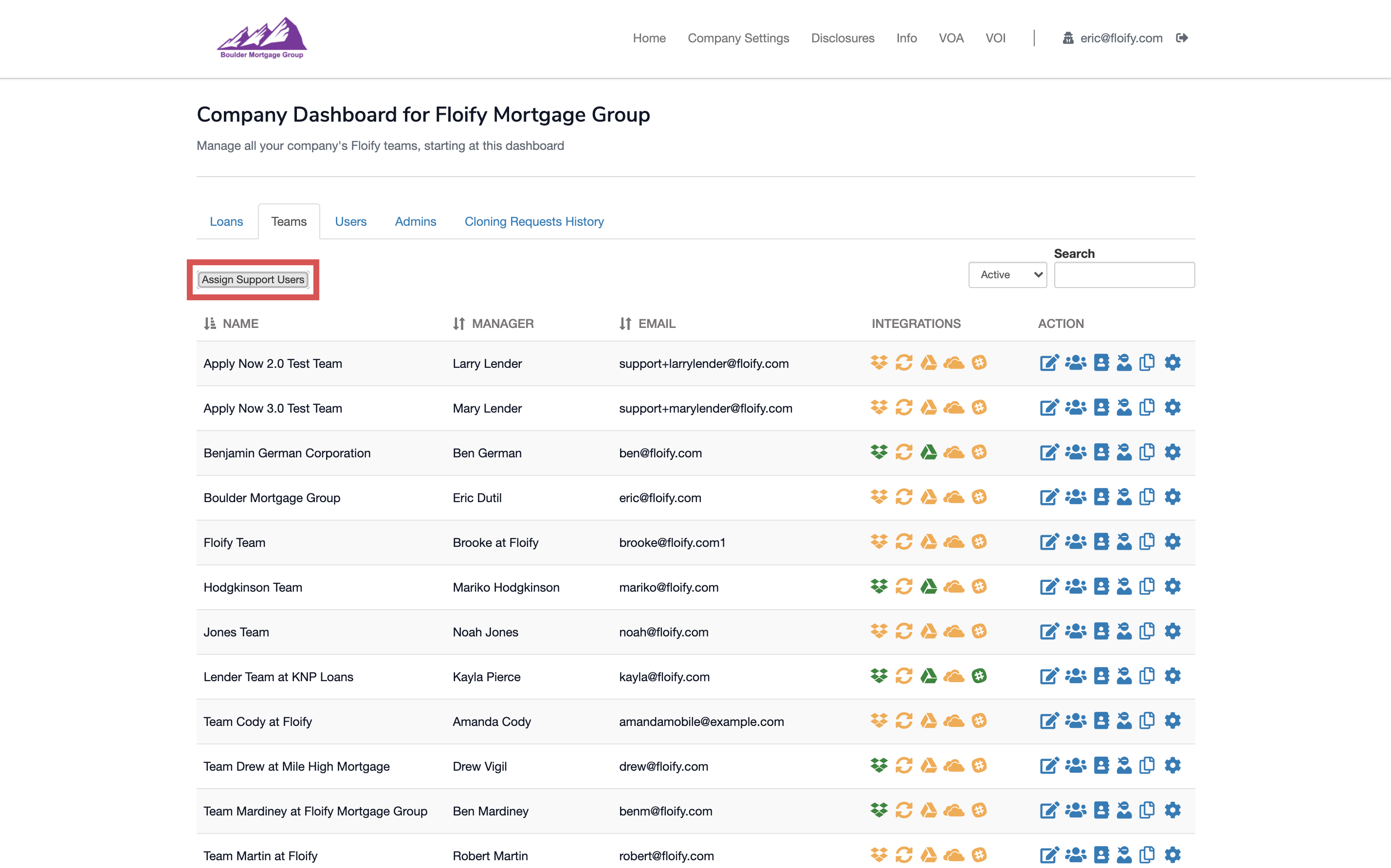 Type in and select the User(s) and Team(s) you'd like give access to. The users' permissions will be available to select below. Make sure you select Save to confirm the change: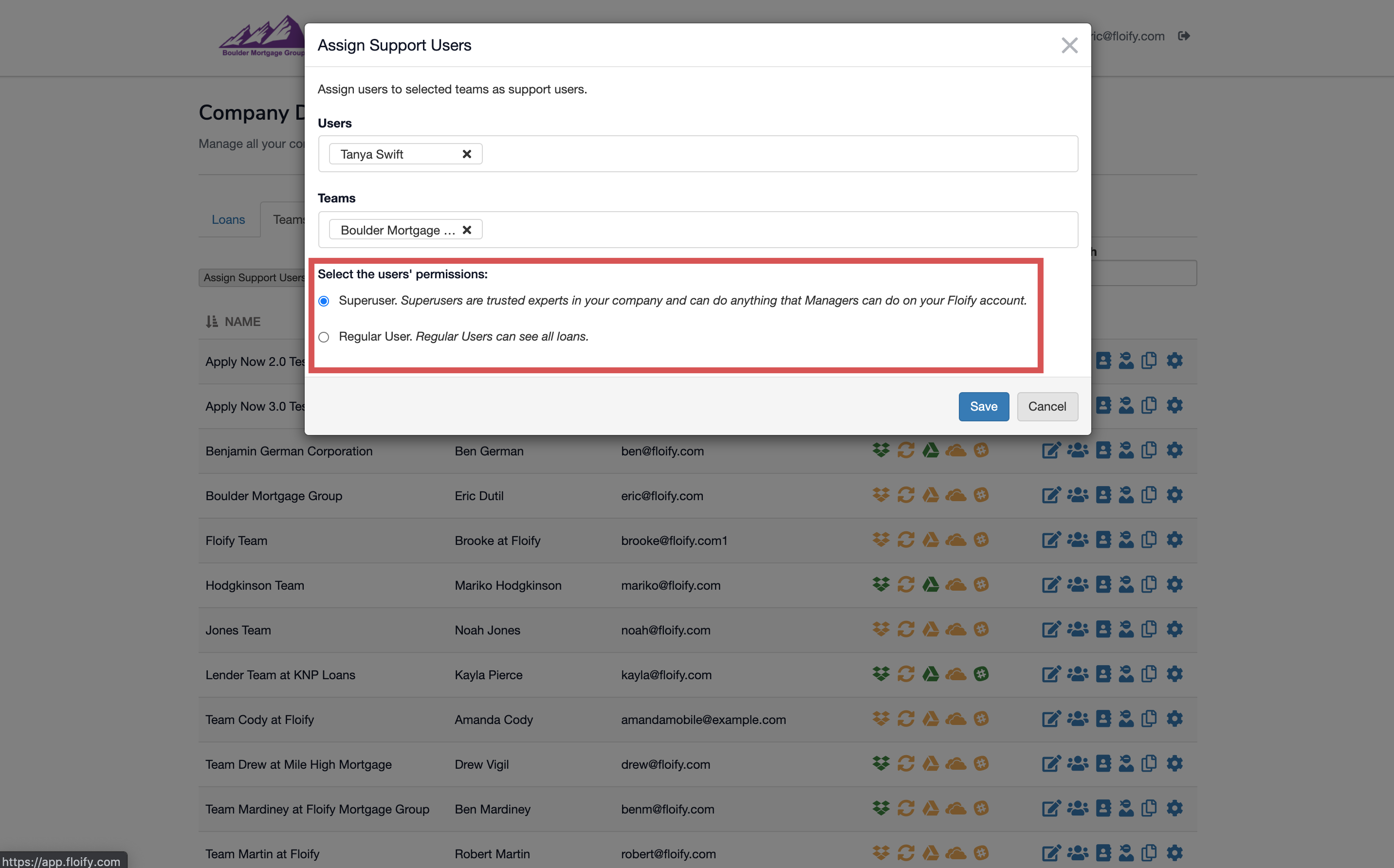 Success! The user will now be available to view with their permissions in the Users tab of the team they were assigned to: