Overview
The Company Dashboard allows for multiple individual accounts to be housed under a single Company Account. As a company admin, you'll have access to different company settings, overrides, and users.
Among these settings, you'll have access to edit time based apply now restrictions.
How to Set Up
From the team pipeline, choose the team name in the upper right-hand corner and select the option to navigate to the Company Dashboard:
Navigate to Company Settings and then Apply Now Settings: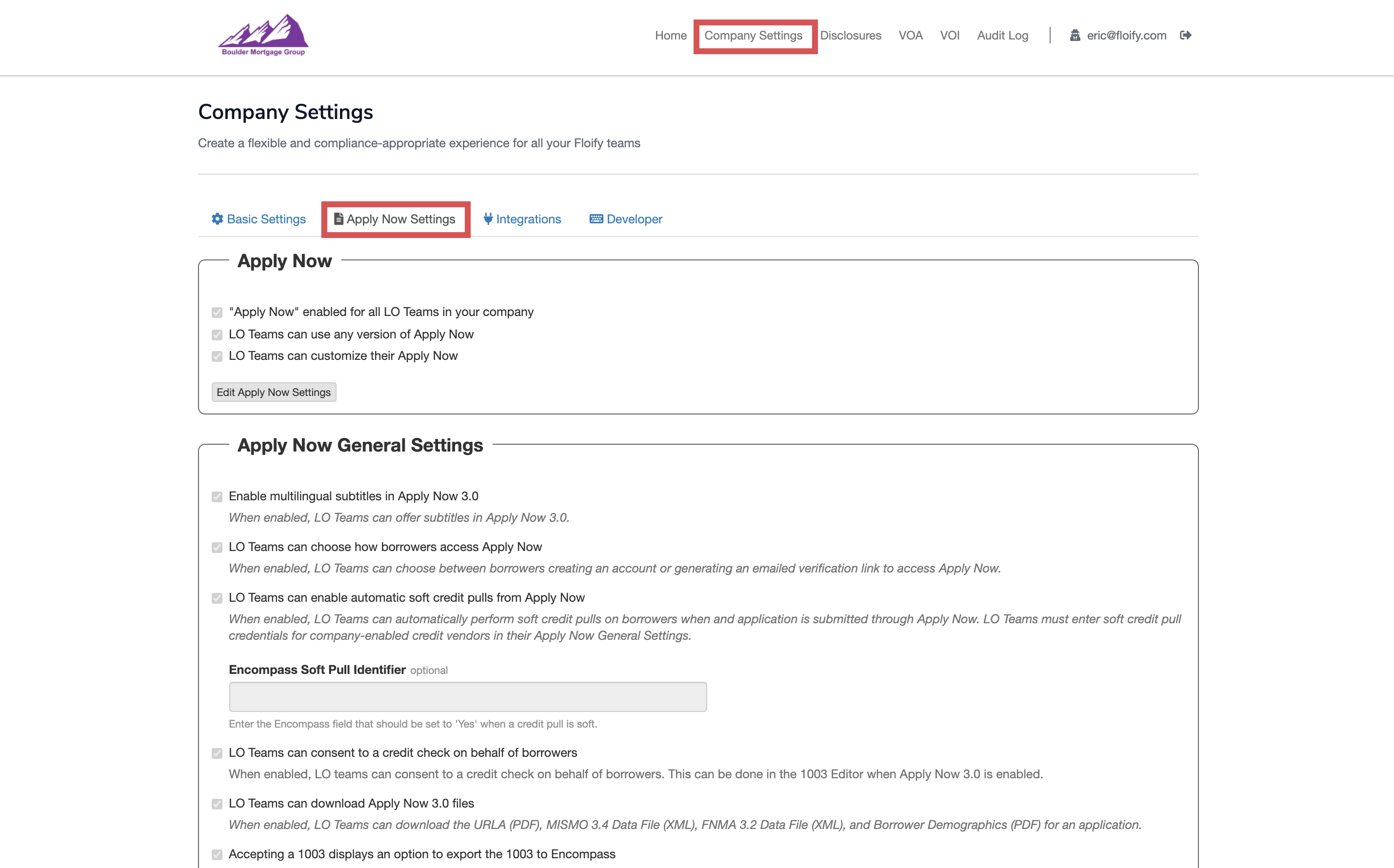 Scroll down to Apply Now General Settings and select the option to Edit Apply Now General Settings: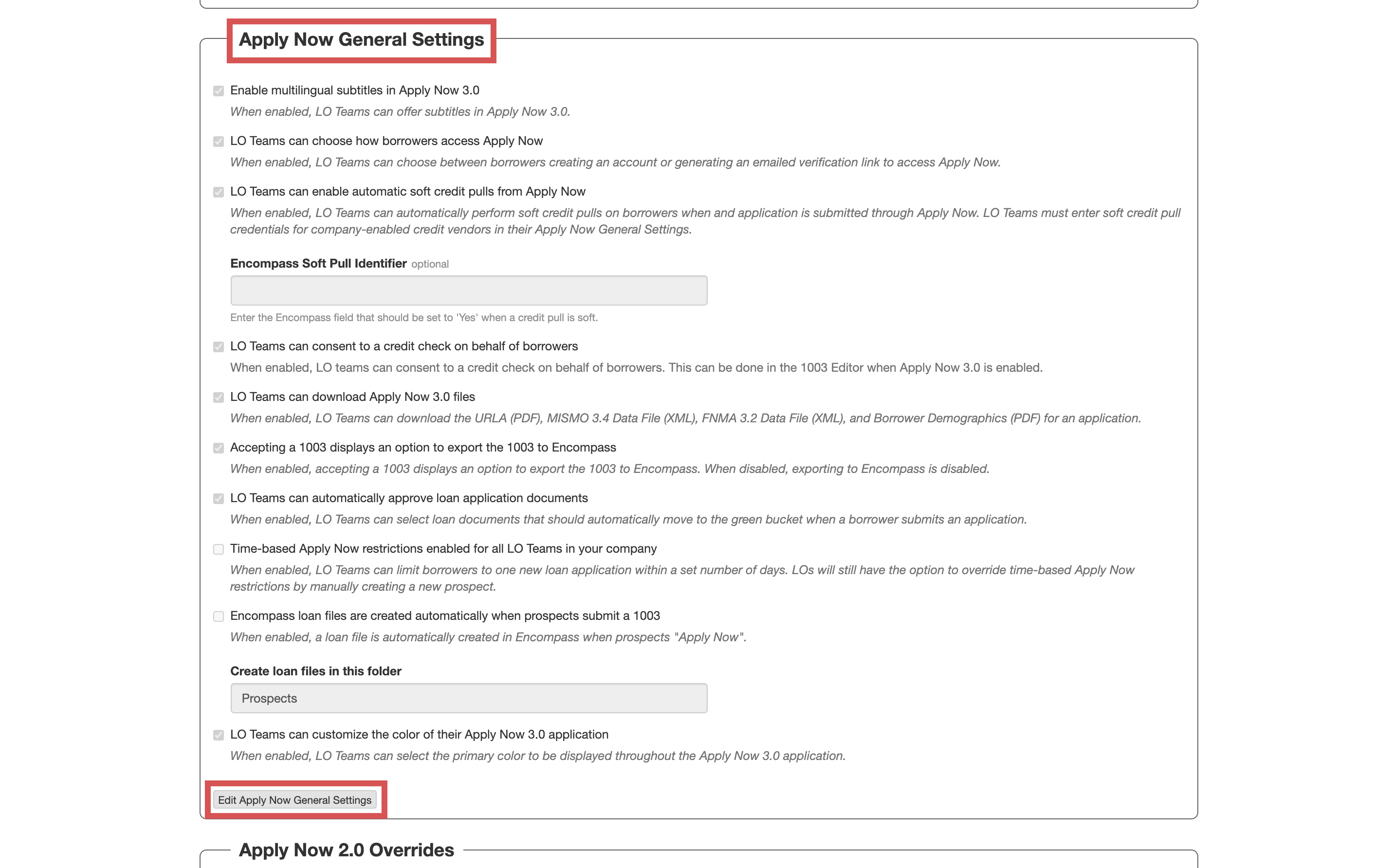 Select the option to enable time-based Apply Now restrictions. You can then select the time frame for the borrower to start a new application at 60, 90, or 180 days. Make sure you select Save to confirm the change:
Note: LO teams will have the option to override the time-based restrictions by manually creating a new prospect if necessary.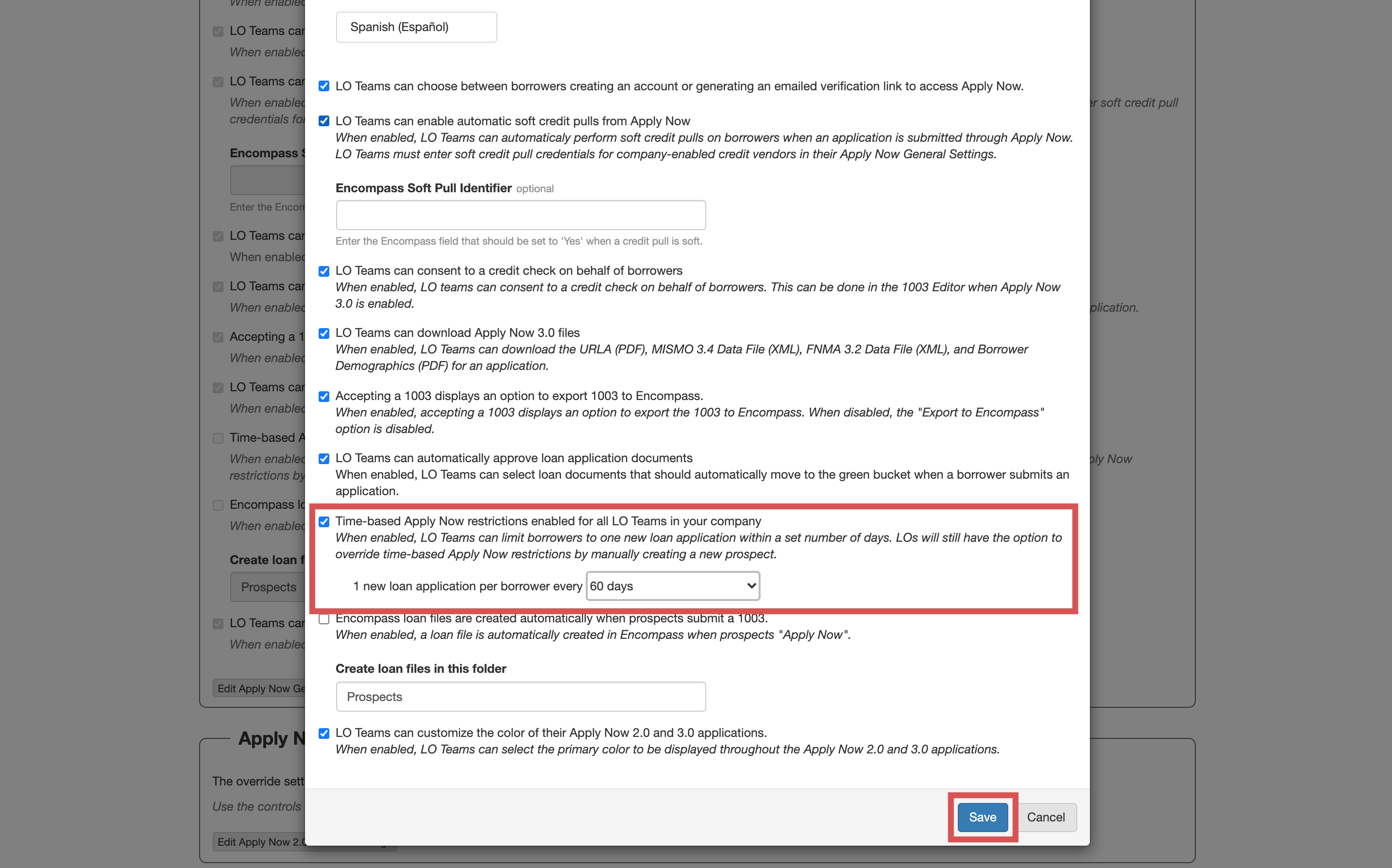 Success! LO teams can now limit borrowers to one new loan application within the number of days selected.