Overview
The Company Dashboard allows for multiple individual accounts to be housed under a single Company Account. As a company admin, you'll have access to different company settings, overrides, and users.
Among these settings, you'll have access to create company level custom questions.
How to Set Up
From the team pipeline, choose the team name in the upper right-hand corner and select the option to navigate to the Company Dashboard:
Navigate to Company Settings and then Apply Now Settings: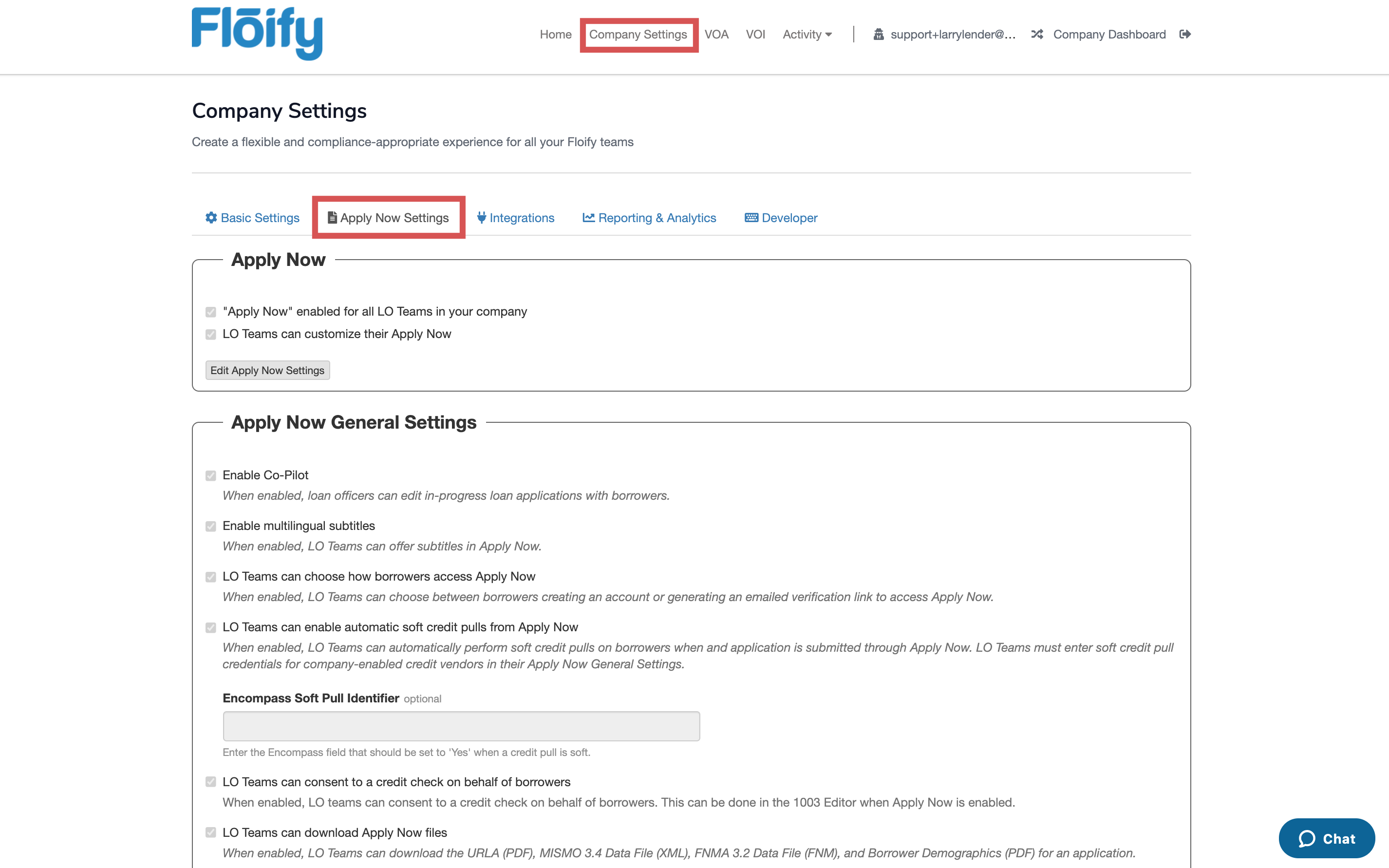 Scroll down to Apply Now Overrides. Select the option to edit: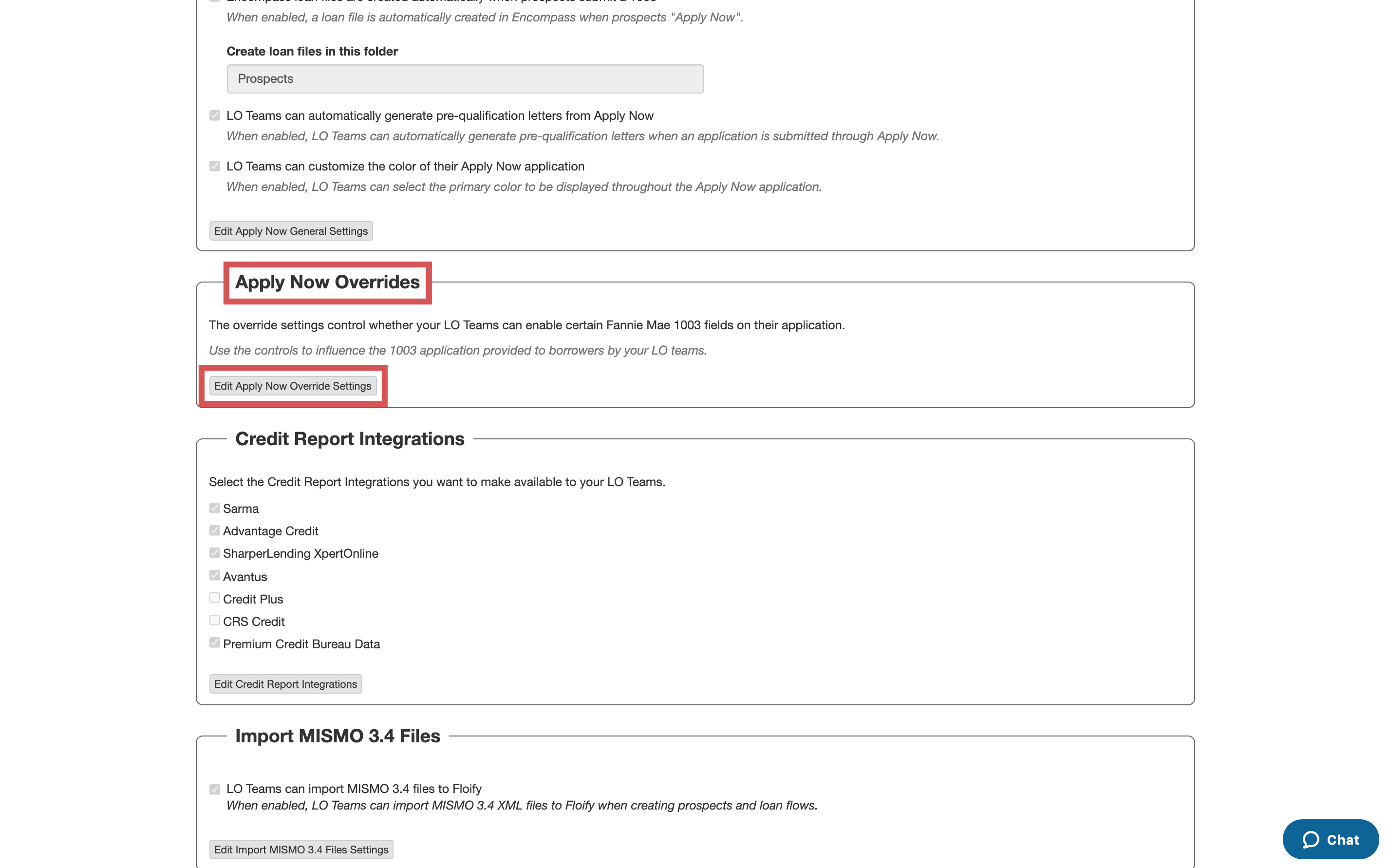 The full list of application questions will be listed here for customization. At the end of each part of the application, there will be an option to add a custom question: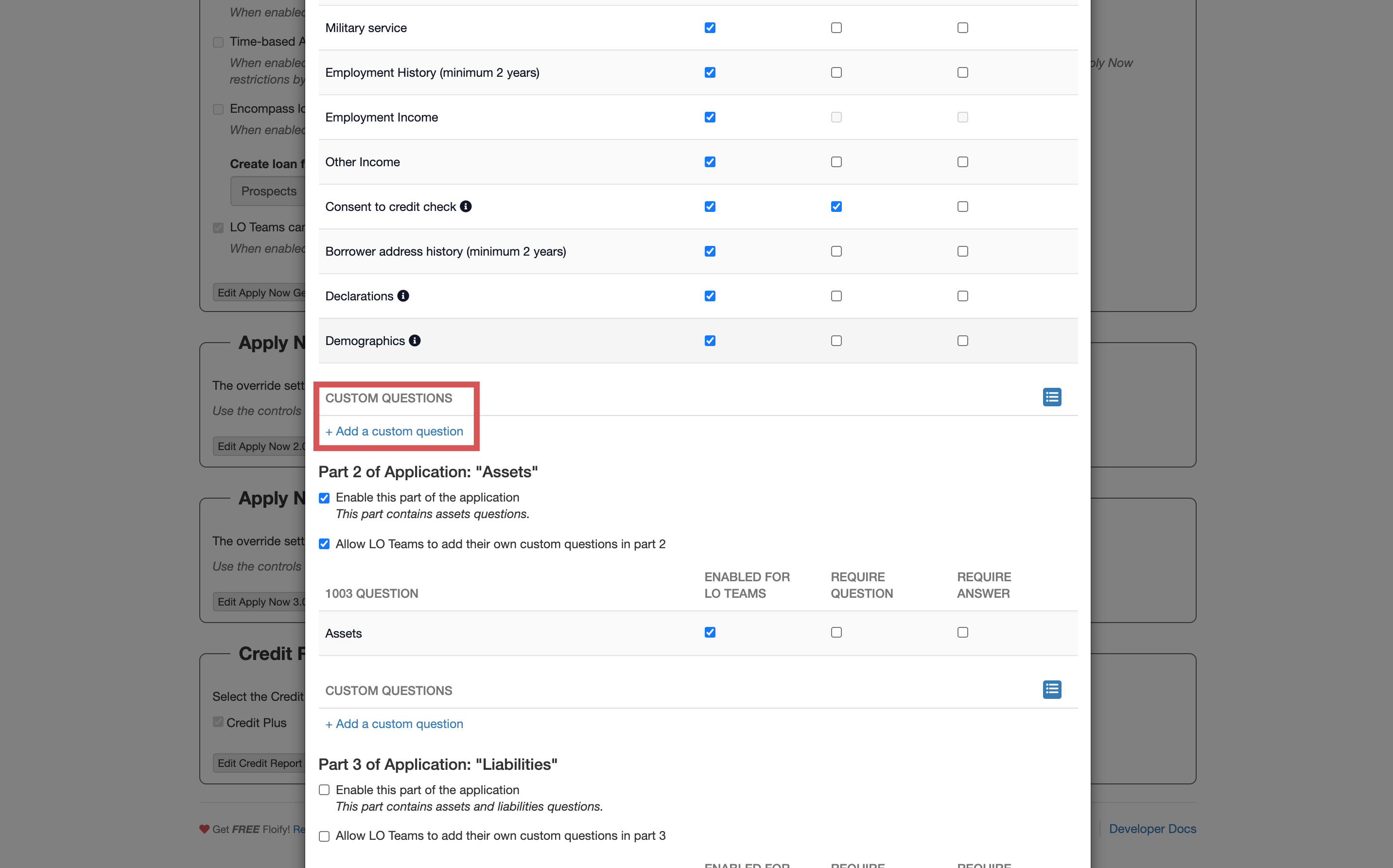 Type in the question as you'd like it to display to the borrowers and select the question type. You have the option to make the question a dropdown, checkboxes, short answer, or yes/no:
Note: Automatic doc requests can be triggered off of custom questions with the following question types: dropdown, checkboxes, and yes/no.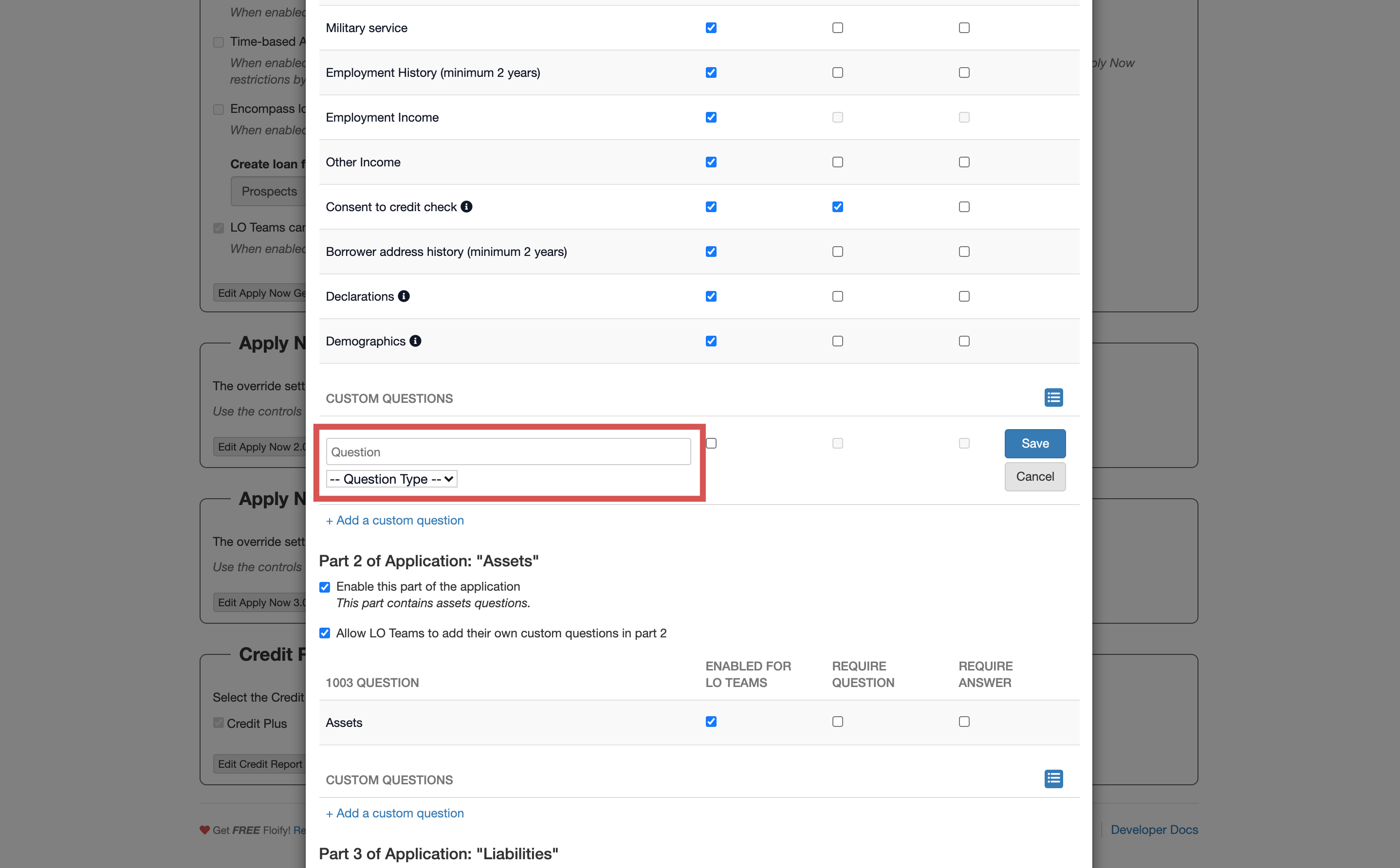 There are three checkboxes available to select - Enabled for LO Teams (this makes the question available), Require Question (this will require LO teams to have the question on their application), and Require Answer (this will require borrowers to answer the question). Select which options you'd like to set up for the question. Make sure you select Save to confirm the changes: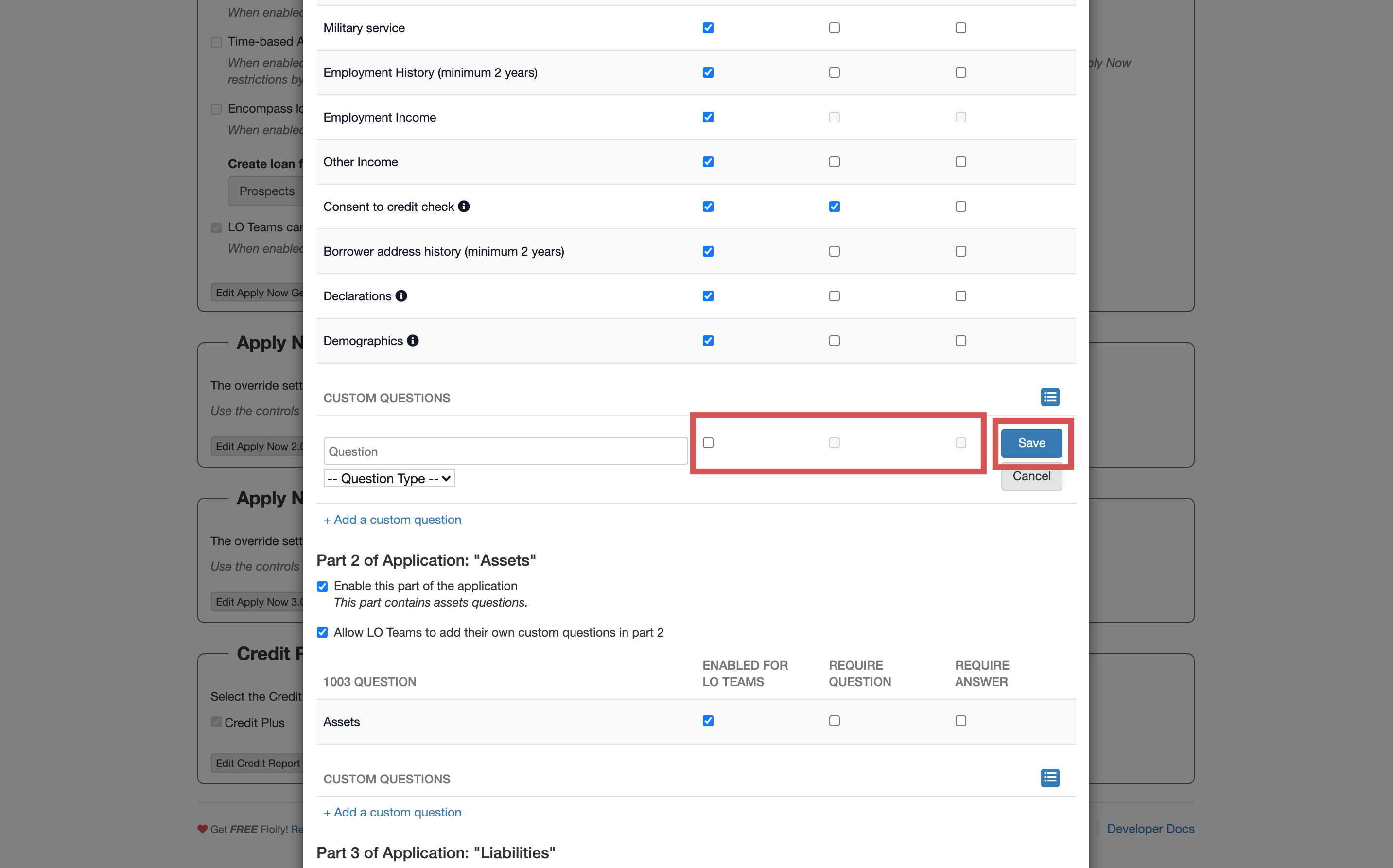 Success! The custom question will now be listed for all LO teams.