Overview
The Company Dashboard allows for multiple individual accounts to be housed under a single Company Account. As a company admin, you'll have access to different company settings, overrides, and users.
Among these settings, you'll have access to download a list of all users in the company as a .csv file.
How to Use
From the team pipeline, choose the team name in the upper right-hand corner and select the option to navigate to the Company Dashboard:
Select the Users tab: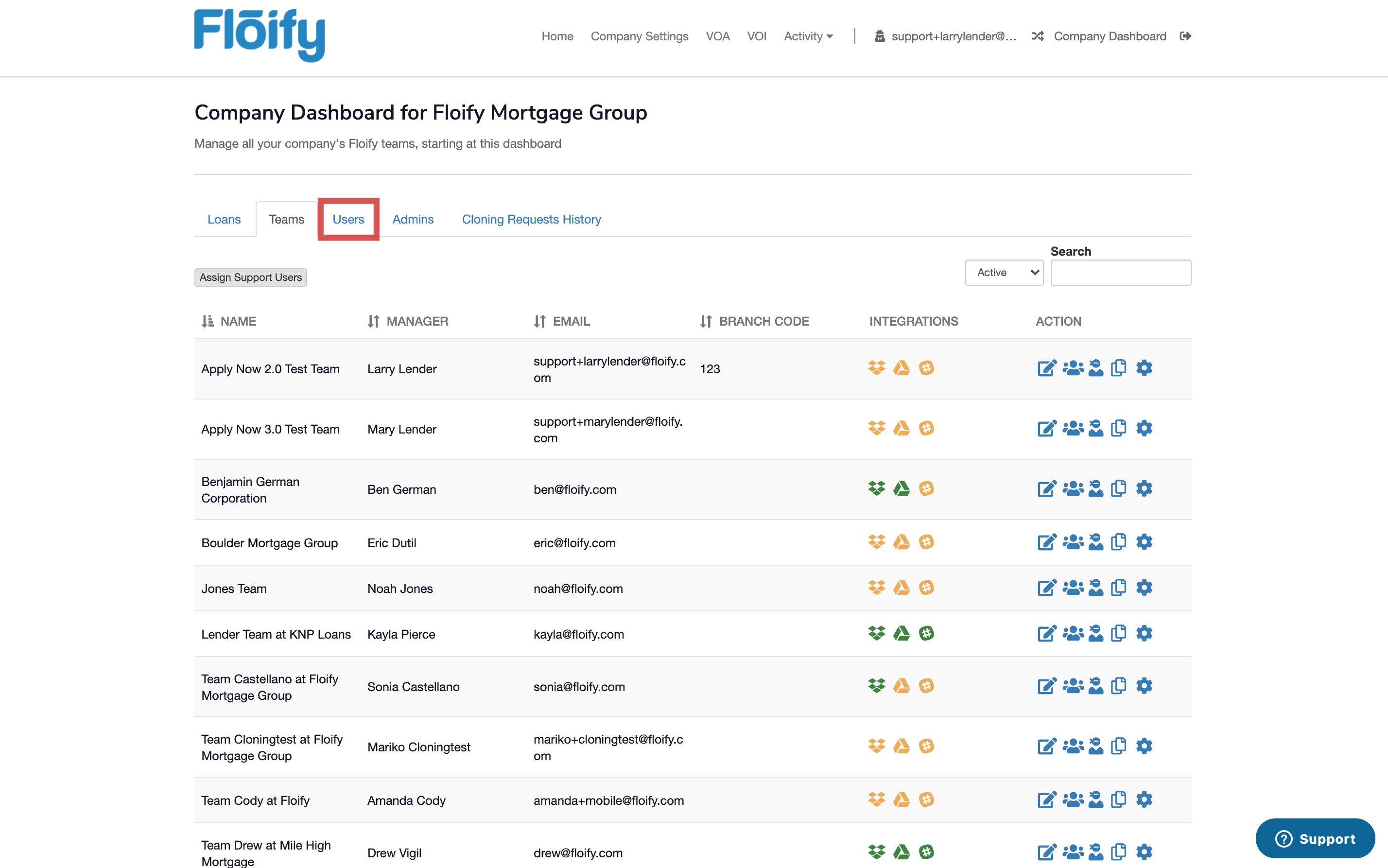 Select the Export users as .csv option near the right in blue: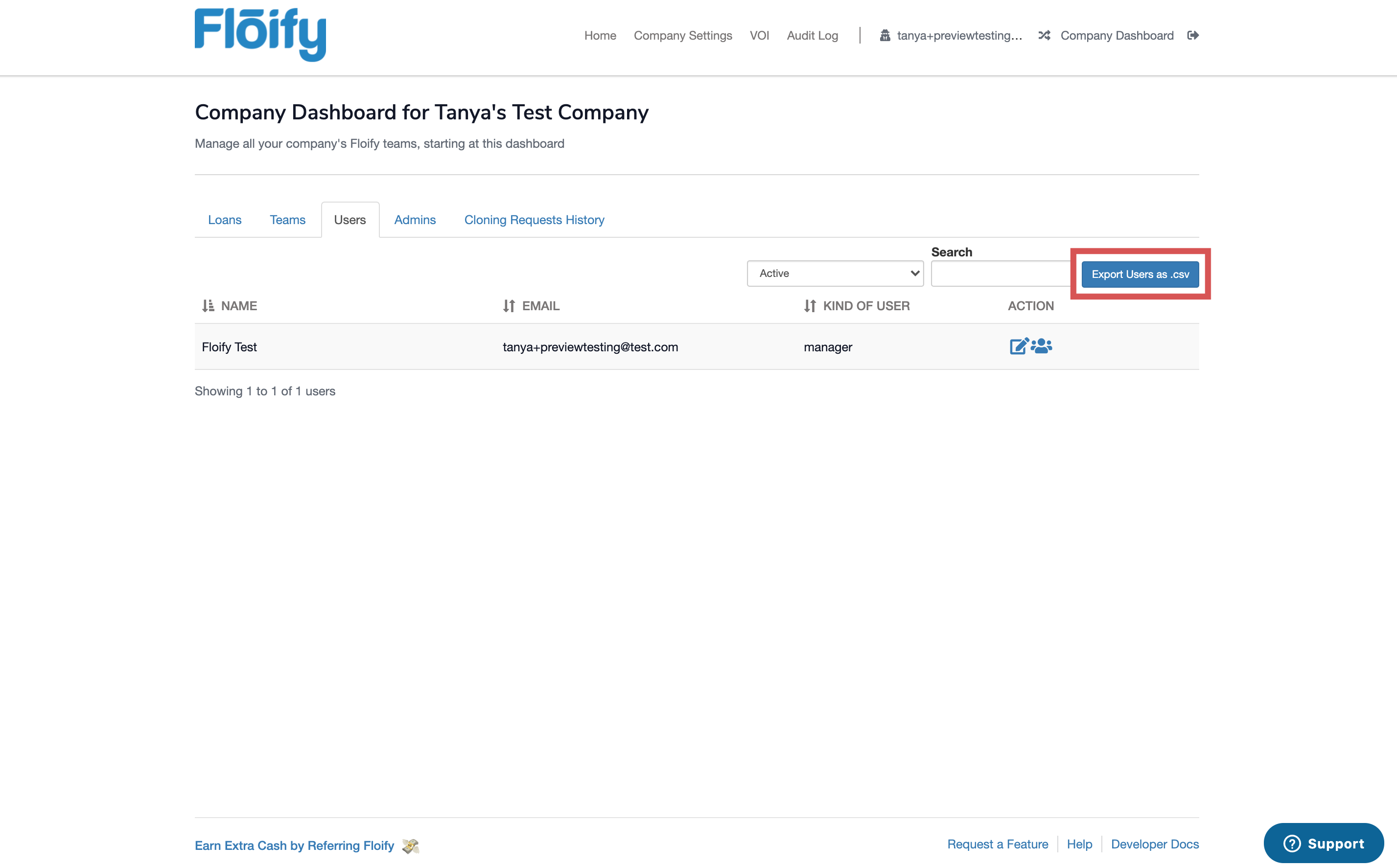 A CSV with a list of users will download automatically to your computer. This will include a CSV with the following columns: Email Address, First Name, Last Name, Phone, Address, NMLS, Job Title, User Type, Status, Branch ID, LOS ID, Teams users has access to, Subdomain, Apply Now URL, Login URL.