Overview
The Company Dashboard allows for multiple individual accounts to be housed under a single Company Account. As a company admin, you'll have access to different company settings, overrides, and users.
Among these settings, you'll have access to retrieve your XAPI Key.
You may need a special XAPI Key to link your account with certain integrations like the Floify Encompass Plugin. You will need Company Admin or greater privileges to acquire the XAPI Key.
How to Set Up
From the team pipeline, choose the team name in the upper right-hand corner and select the option to navigate to the Company Dashboard:
Navigate to Company Settings and then Developer: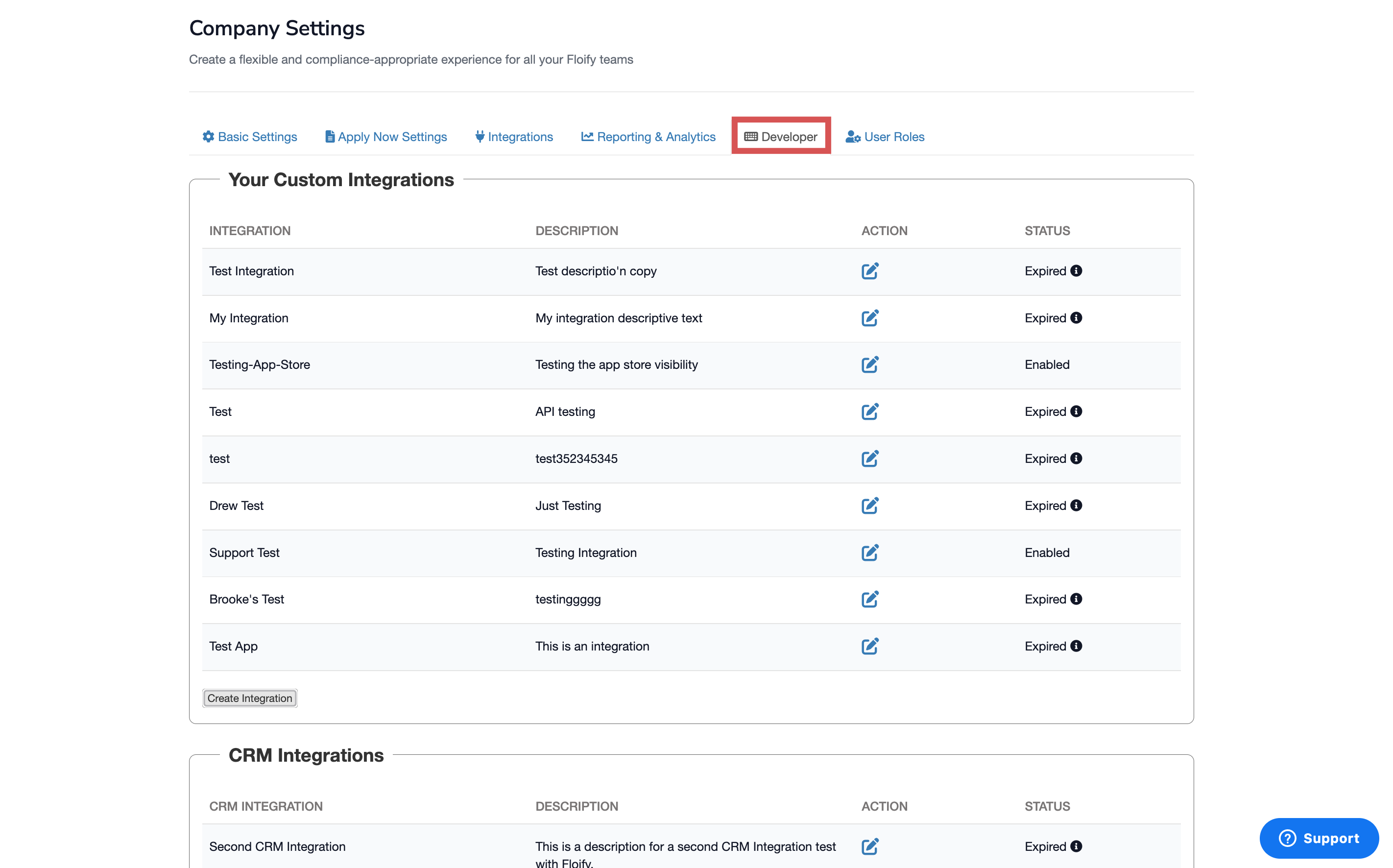 Navigate to Your Custom Integrations and then Create Integration: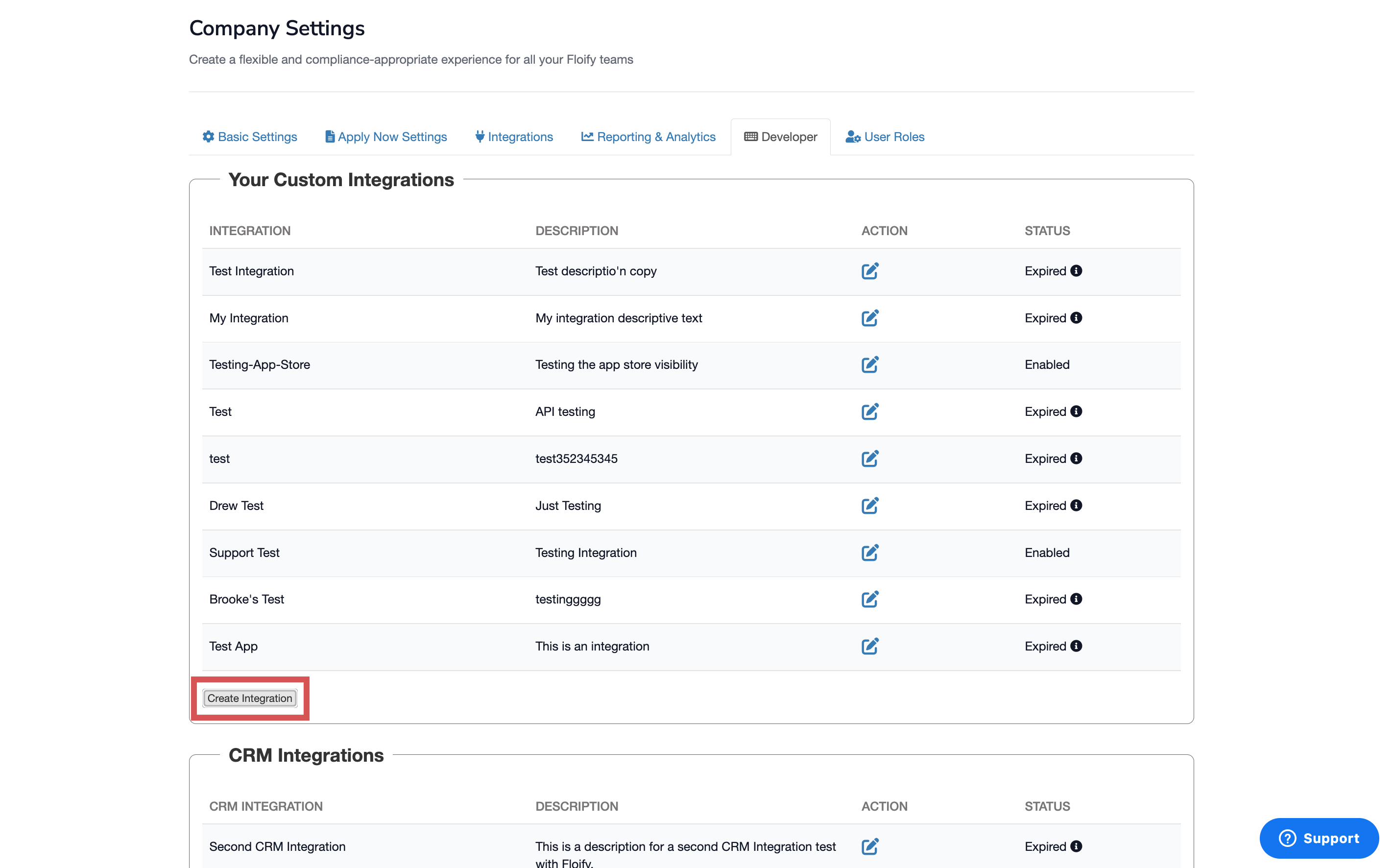 Enter an integration name and description that clearly indicates what the integration is to be used for. Select Save to confirm your changes: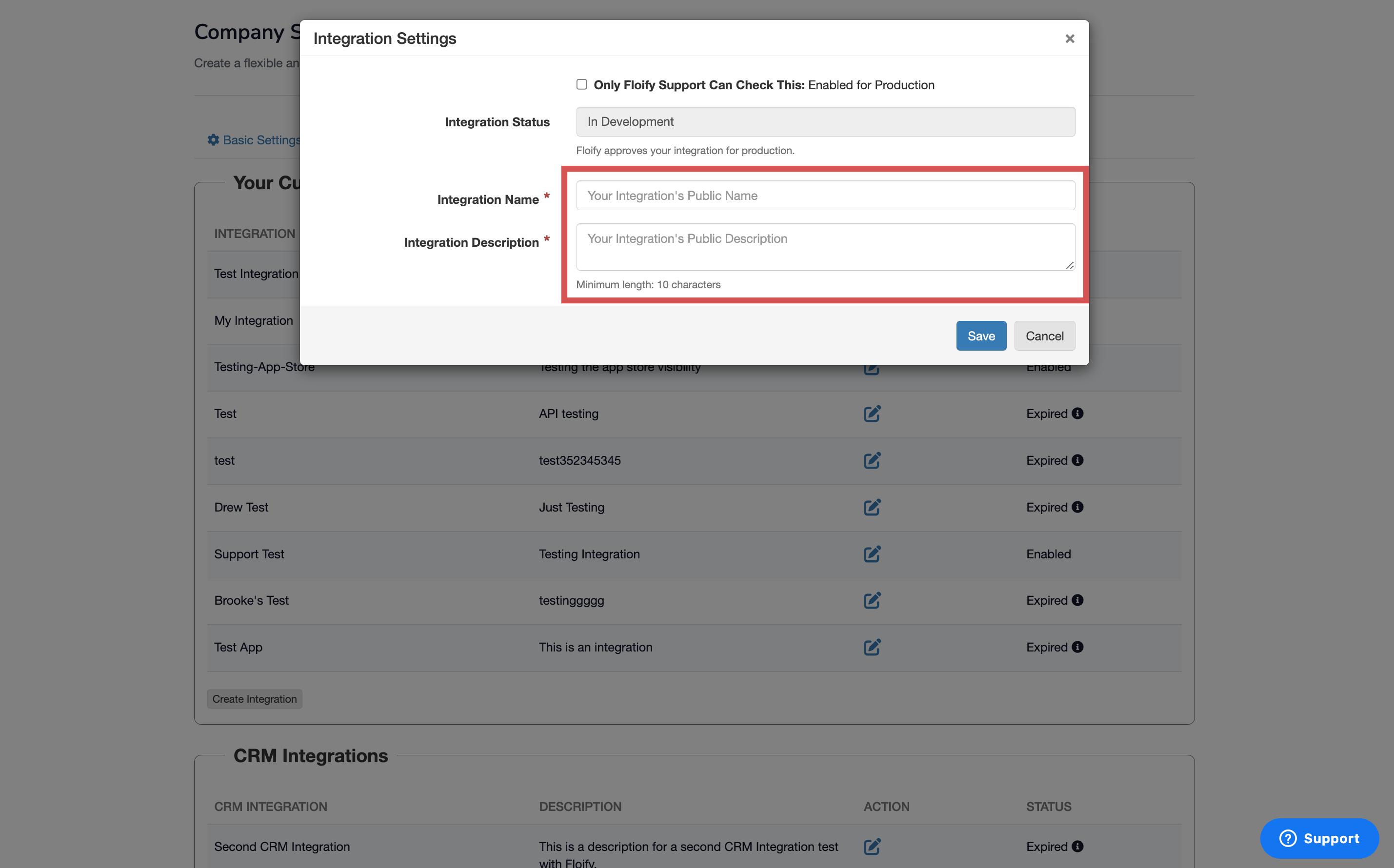 Reach out to Floify Support to approve the integration.
Once Floify approves the integration, navigate back to the integration and select the pencil/paper icon towards the right of the integration you created: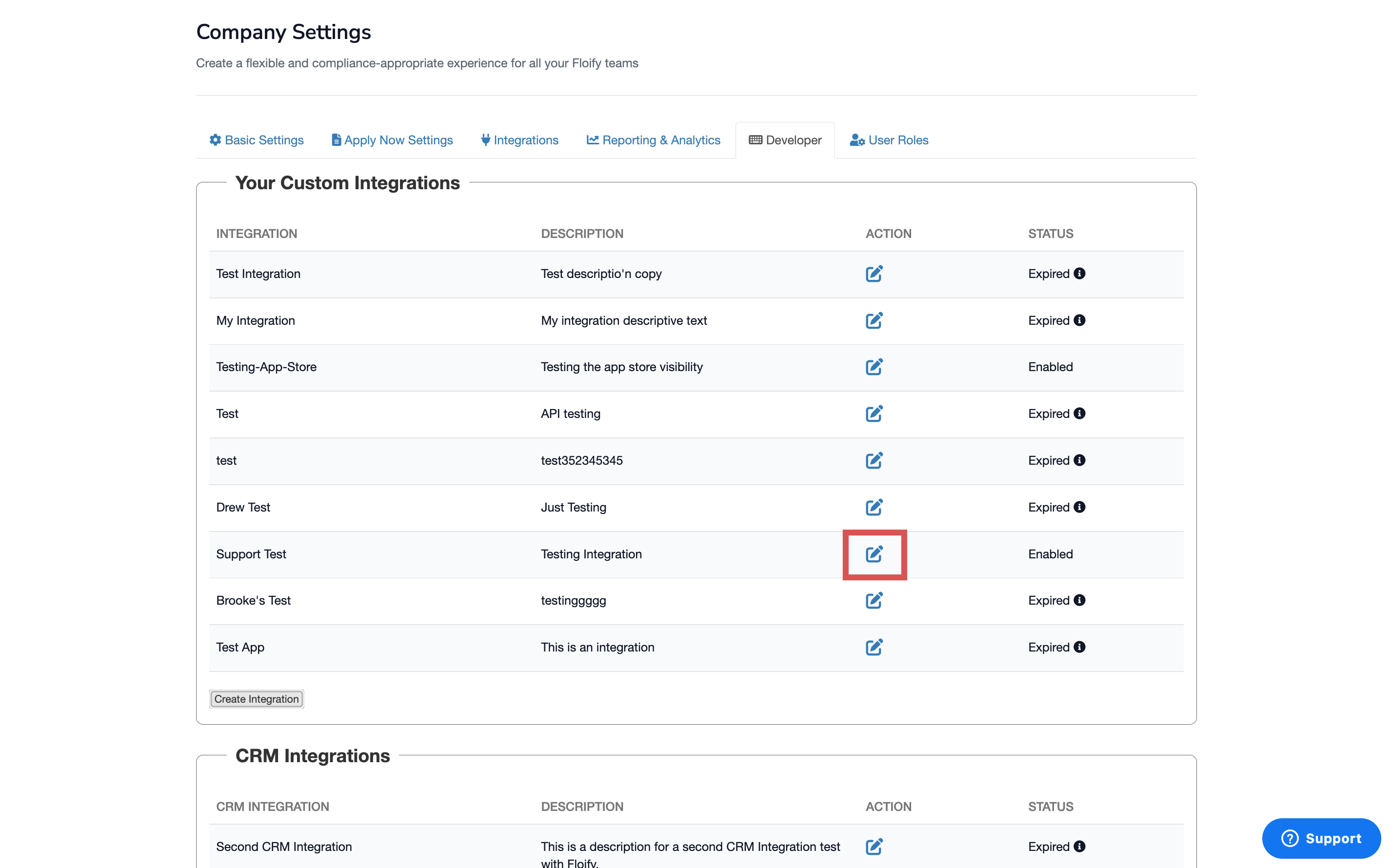 Click Get Integration API Key to view this newly created XAPI key: