Overview
The loan pipeline is where you will manage all of your borrowers, including reviewing application and document data, making adjustments to the loan flow, and locating any additional information regarding the loan.
When a borrower applies via your landing page, all incoming applications show up in your Prospects tab for you to review. Any incomplete applications will be visible here, and depending on your settings, you may also have completed applications available for your review to proceed.
Among these options, you will have the option to filter through your prospects for all prospects, unread apps, or read apps, or search by borrower name or email address.
Video Tutorial
How to Use
From your active loan pipeline, select the Prospects tab at the top of the page: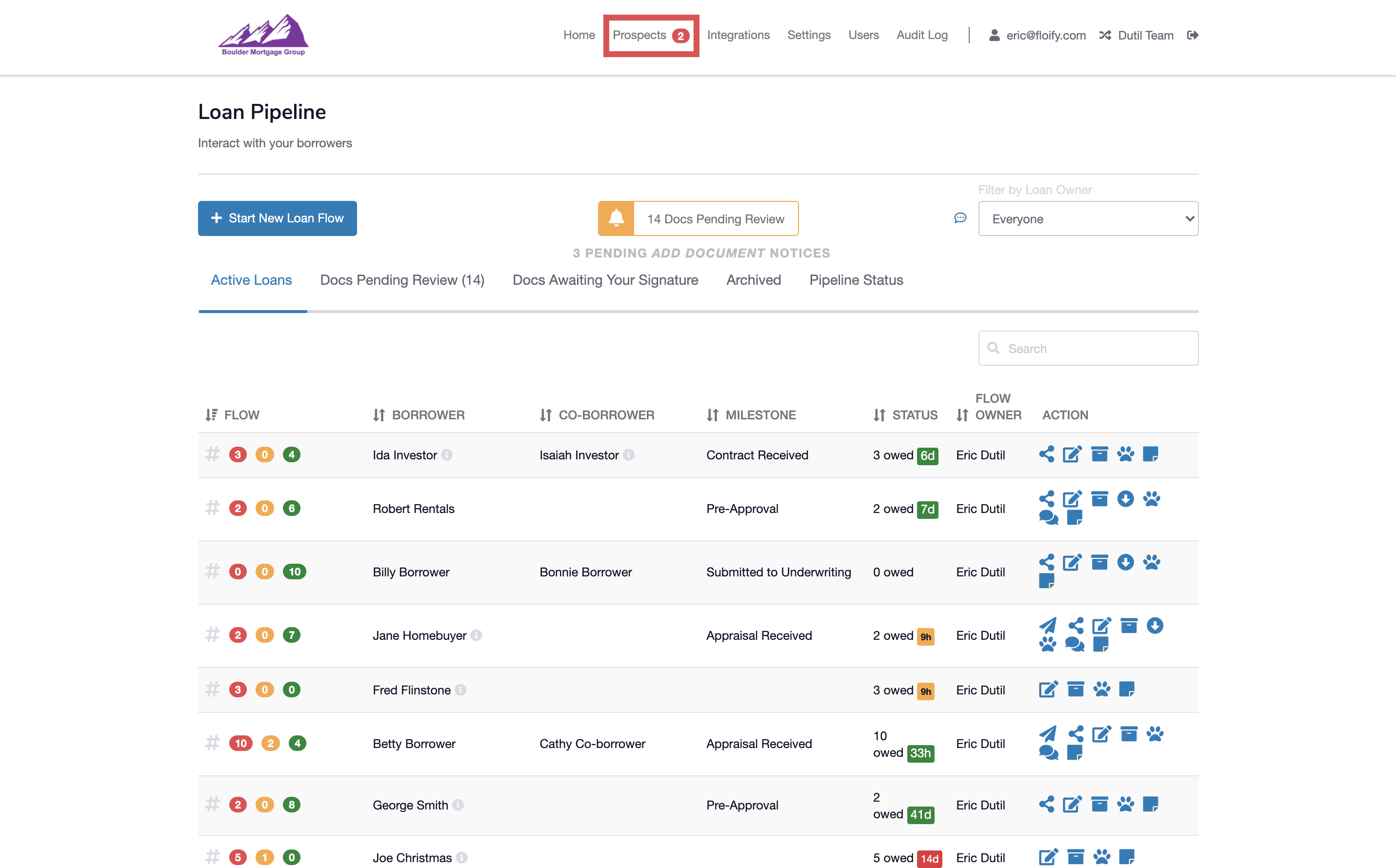 Select the Filter dropdown to select between All Prospects, Unread Apps, or Incomplete Apps: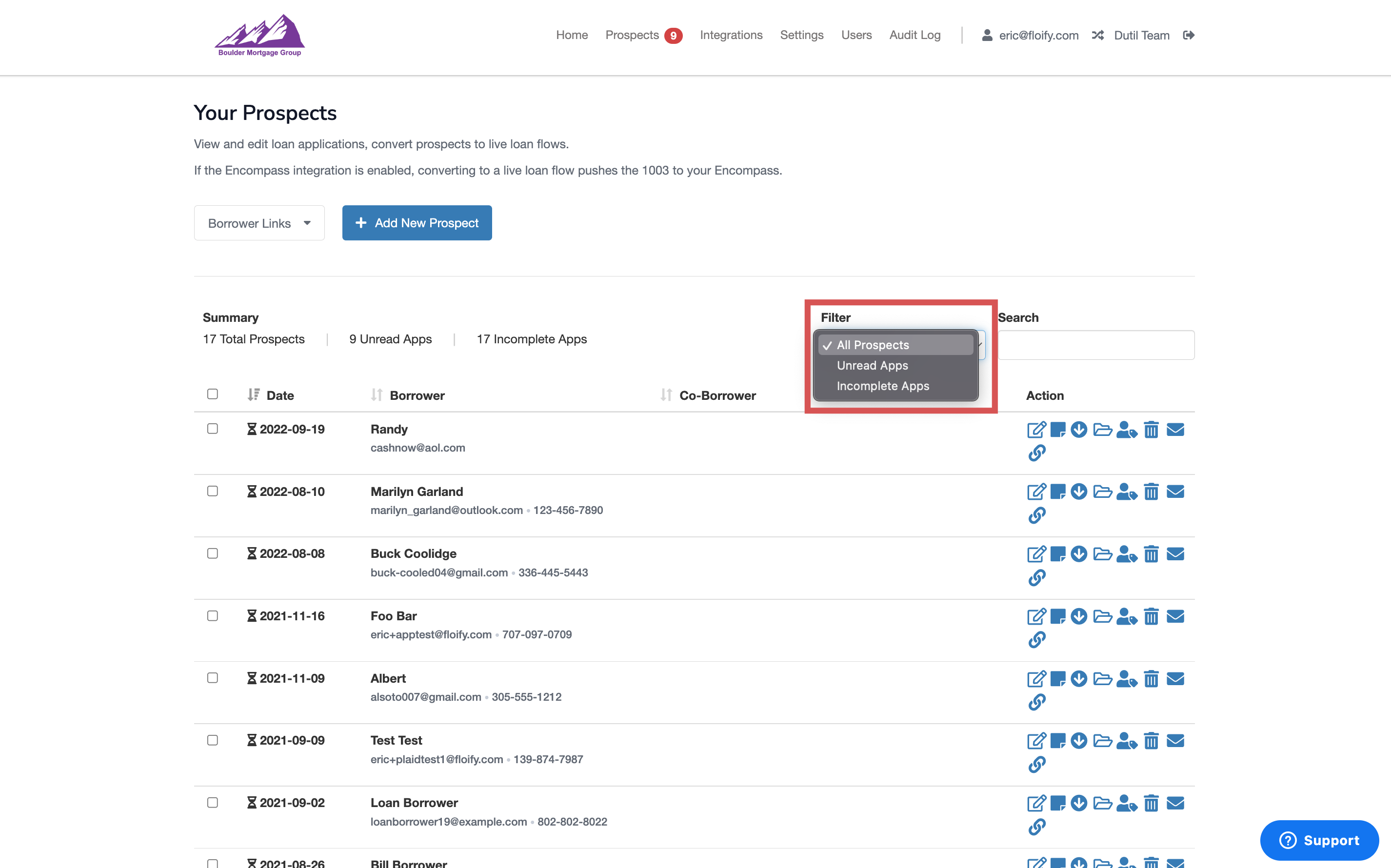 Enter the borrower's name or email address in the Search bar on the far right to search: