Overview
The loan pipeline is where you will manage all of your borrowers, including reviewing application and document data, making adjustments to the loan flow, and locating any additional information regarding the loan.
Among these options, you will have the option to archive a loan flow.
Archiving a loan flow moves the loan from your active loan pipeline and allows you to focus on the loans your are currently working on.
Video Tutorial
How to Use
When in your loan pipeline, you'll see an icon on the right hand side that allows you to archive:
Note: Once a loan is archived, the borrower will stop receiving notifications for that loan flow.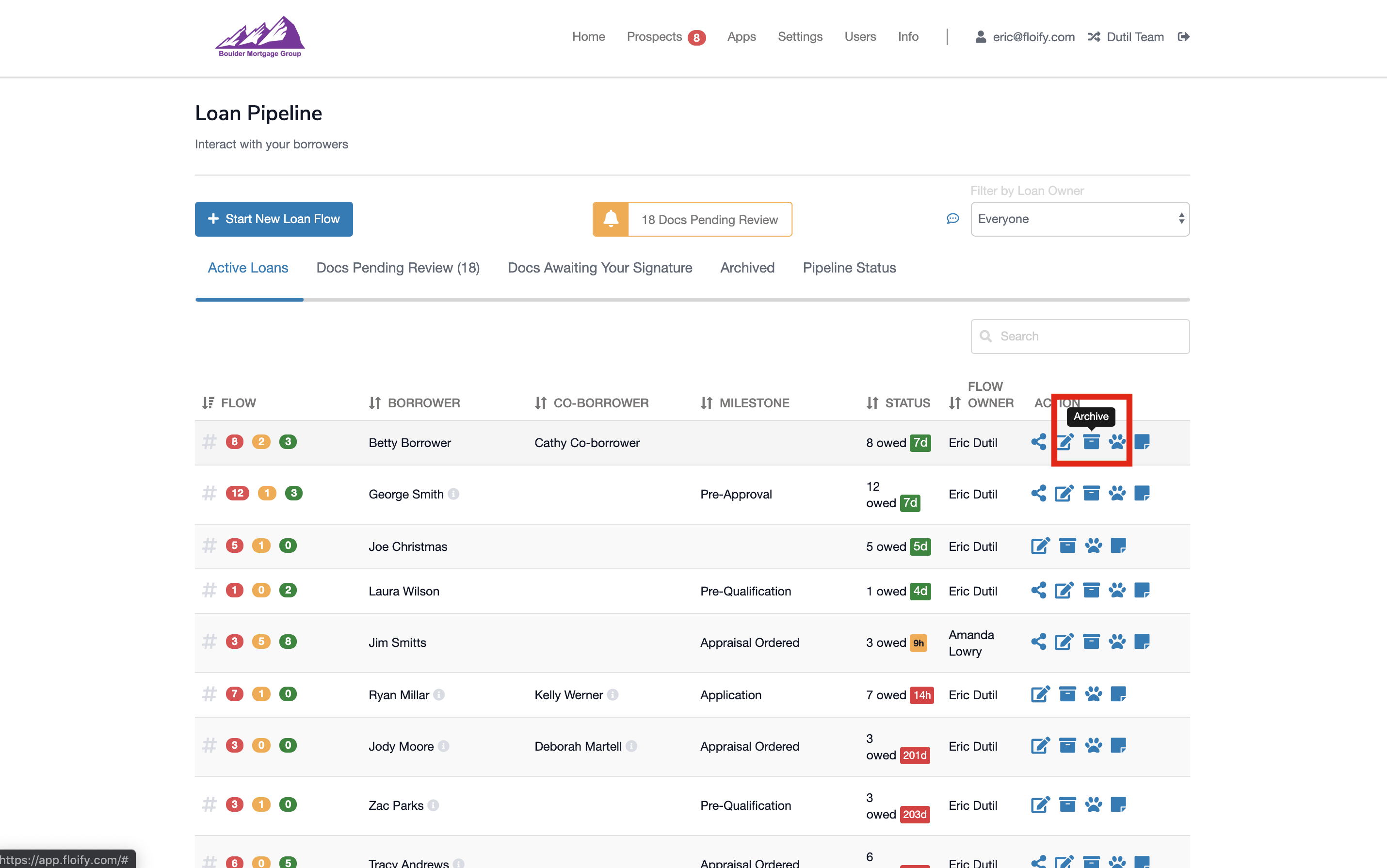 It will have you confirm before the action is completed.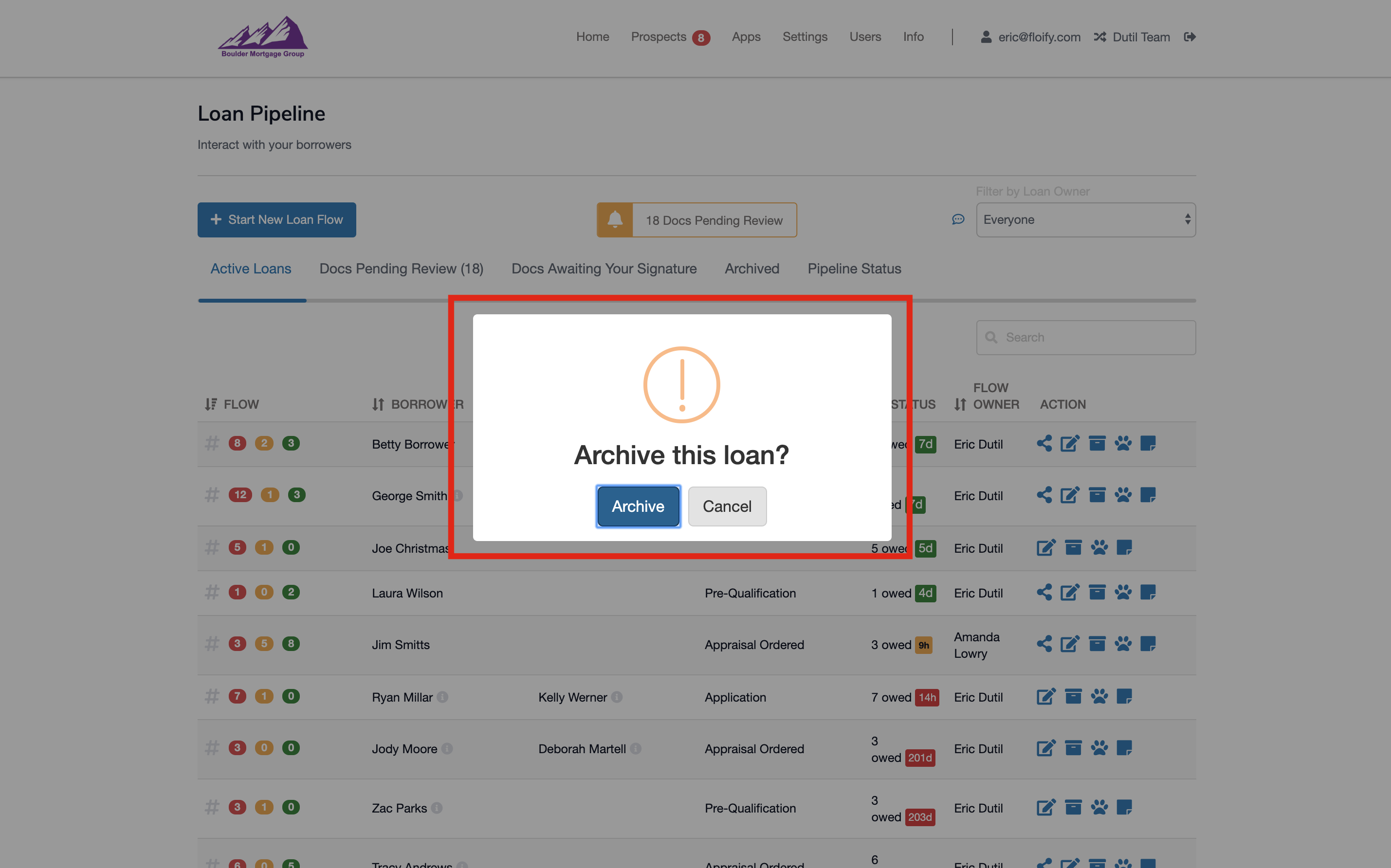 The loan will now be in your Archived tab.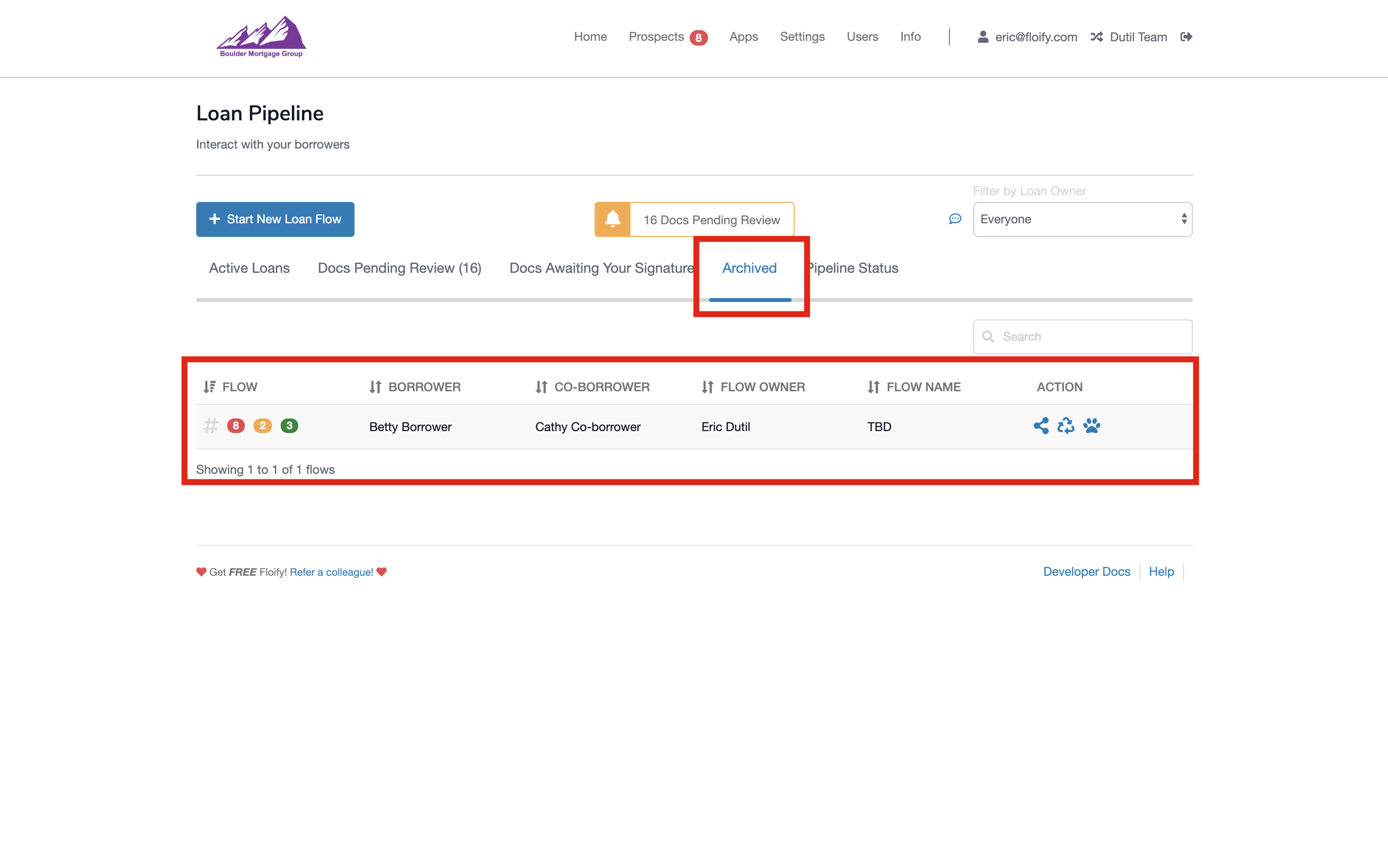 You can always unarchive if you need with the icon on the right hand side that looks like a recycling symbol.