Overview
The loan pipeline is where you will manage all of your borrowers, including reviewing application and document data, making adjustments to the loan flow, and locating any additional information regarding the loan.
Among these options, you will have the option to access the audit log.
The audit log allows you to review certain user activity events that happened in relation to your specific loan flows and have a trail of when these occurred.
Some types events you will be able to view:
Document events
Loan events
Milestone events
User events
Borrower events
Realtor events
Disclosure events
Integration events
You can see a full list of the events available here.
How to Use
From the team pipeline, select the Audit Log tab at the top of the page: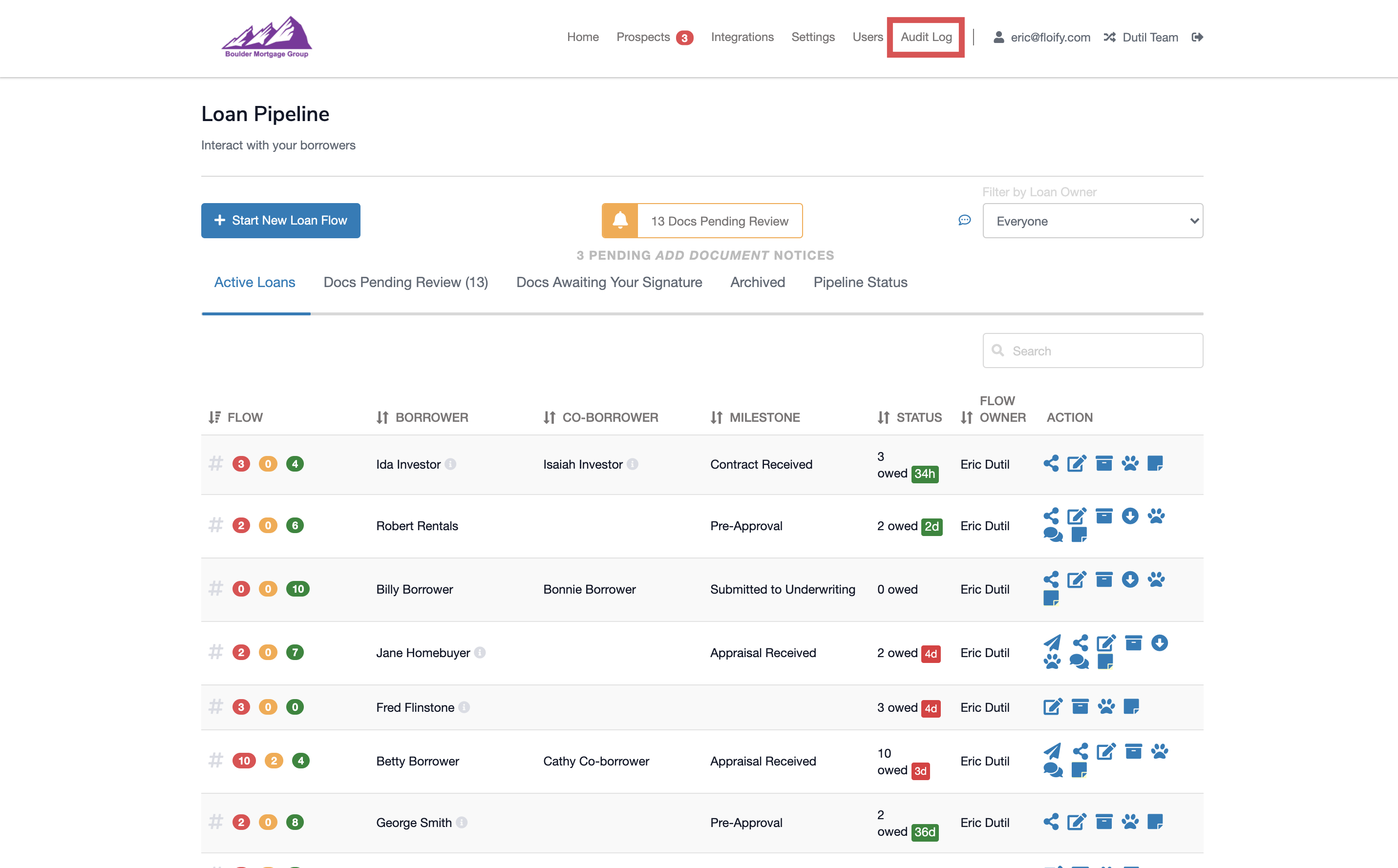 The top section will allow you to narrow down the events. You can search by specific user or event name, or use the categories to sort the events: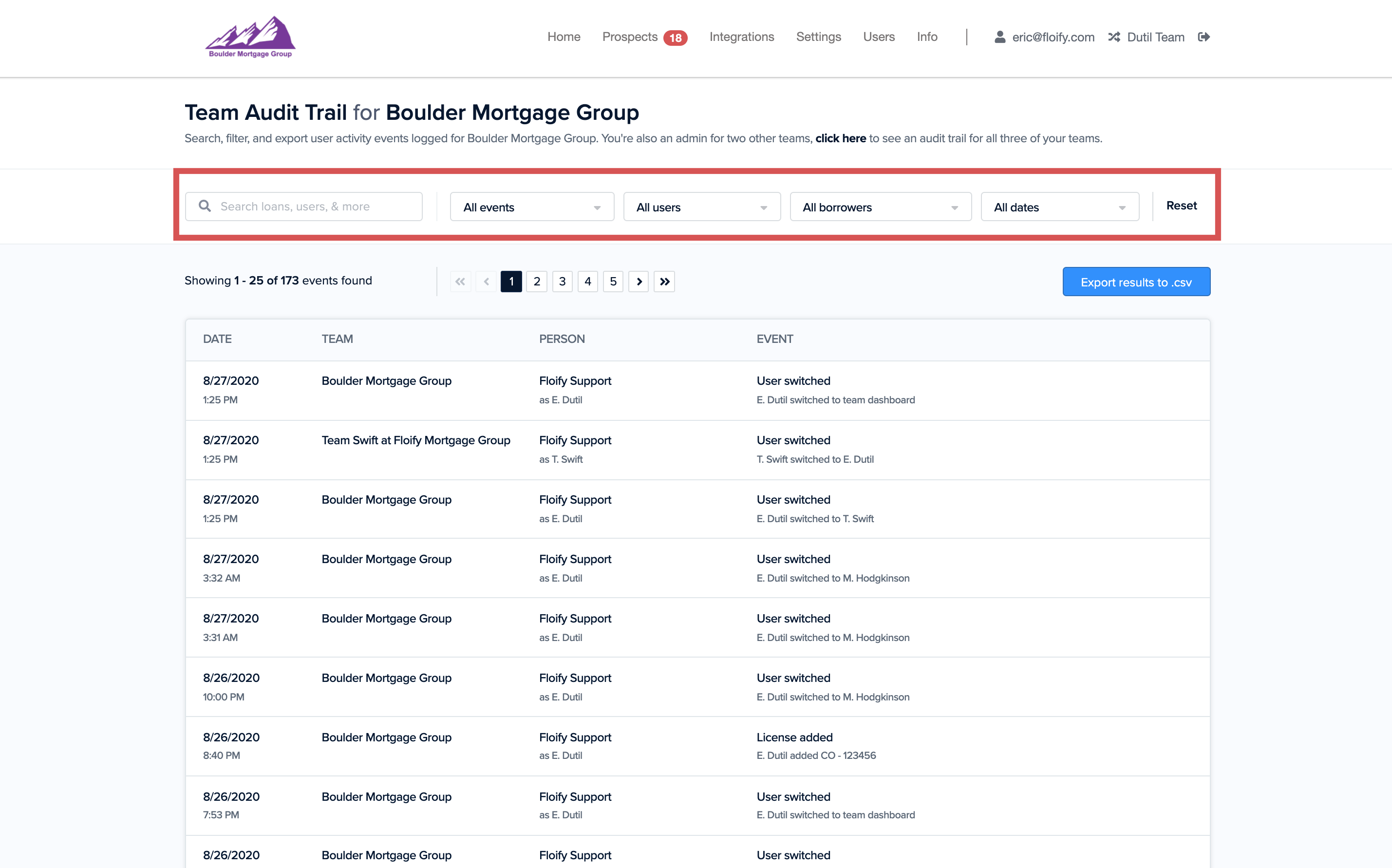 The list of events will be displayed below. You will be able to view the Date/Time, Team, Person, and Event itself: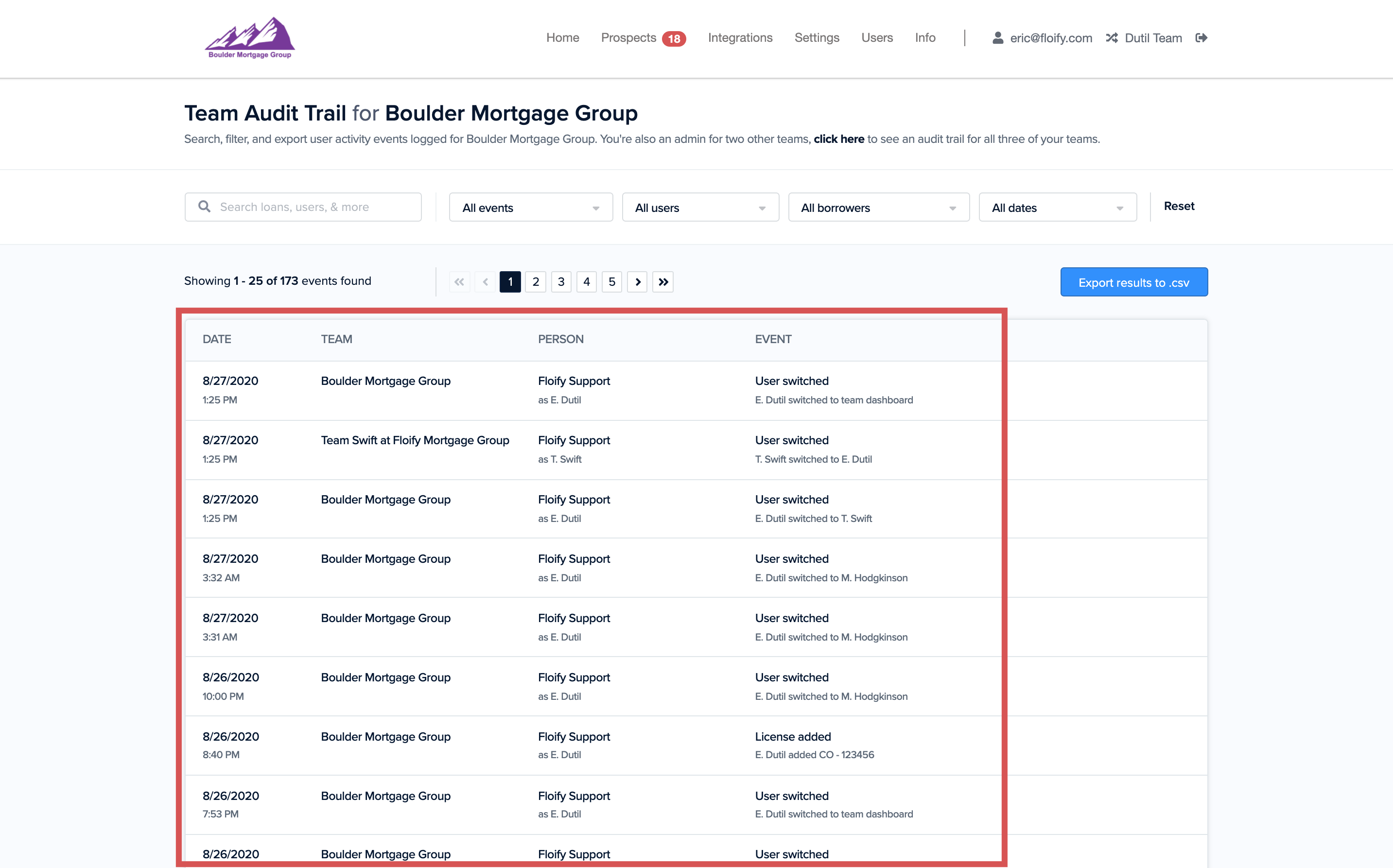 Additionally, you also have the option to export the results as a CSV file: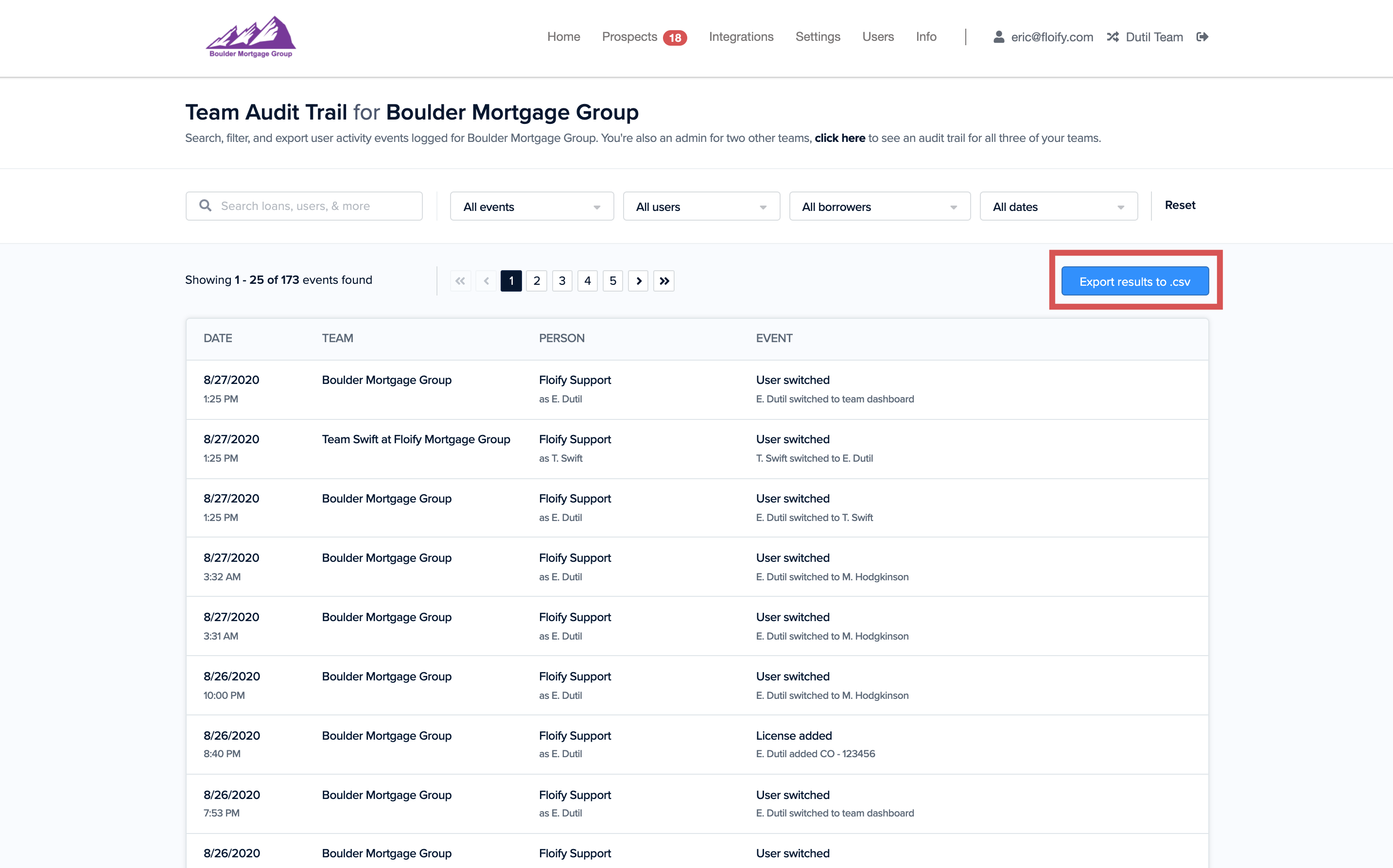 Alternatively, you can enter the audit log within a specific loan flow.
From the team pipeline, locate the borrower you'd like to send the update out for and enter the loan flow using the red, yellow, or green icons towards the left hand side: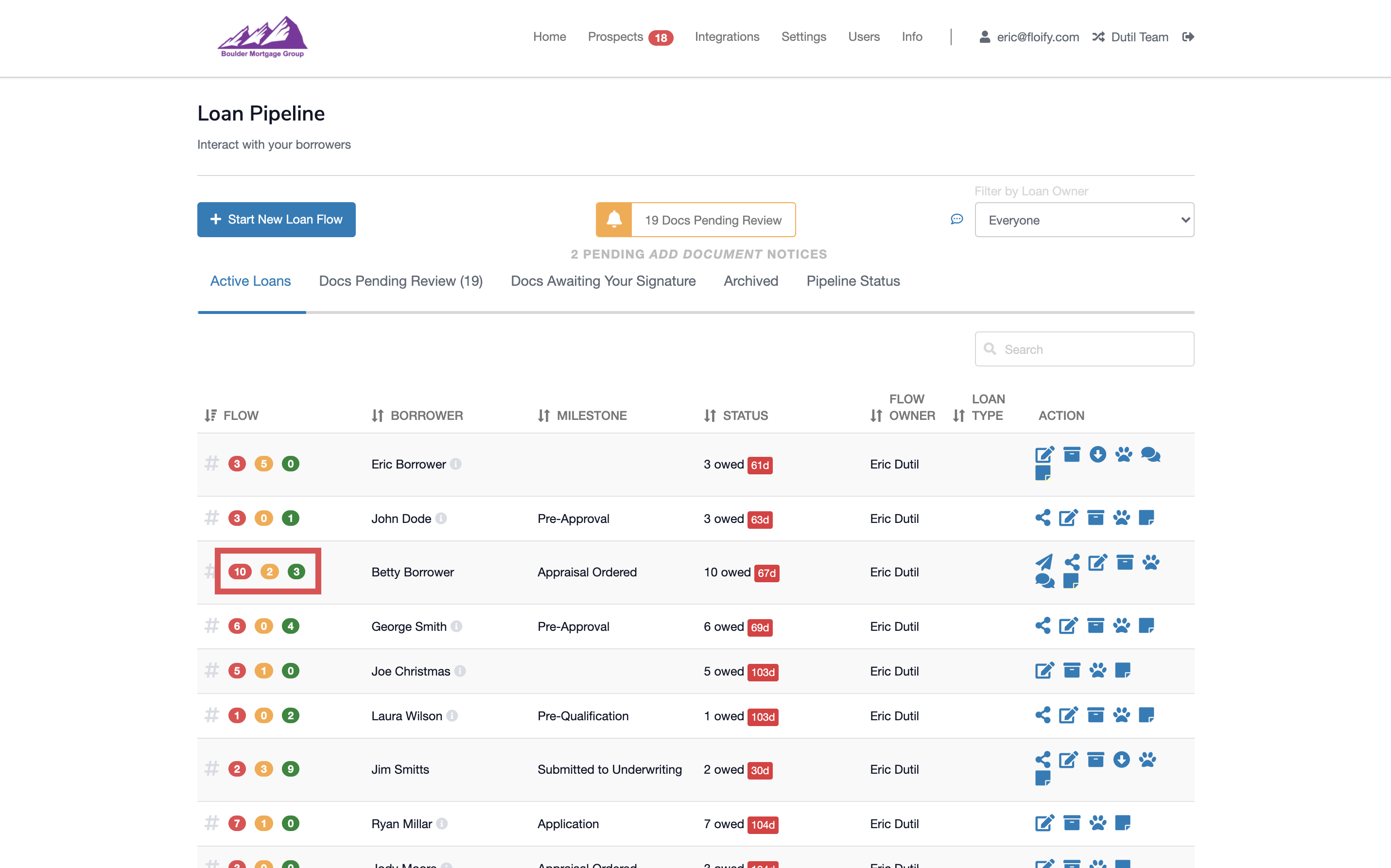 Select the Audit Log option towards the right hand side: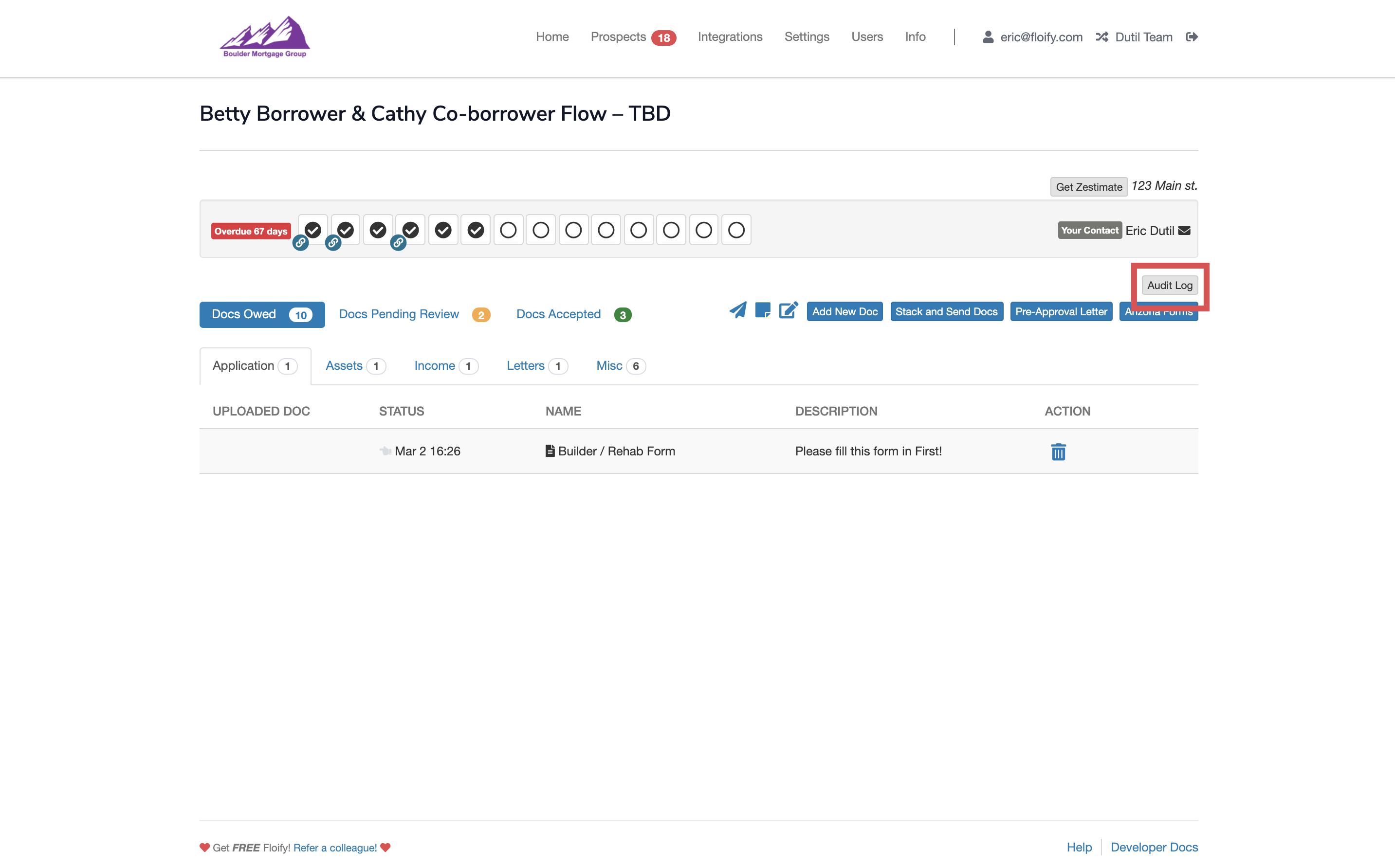 The top section will allow you to narrow down the events. You can search by specific user or event name, or use the categories to sort the events: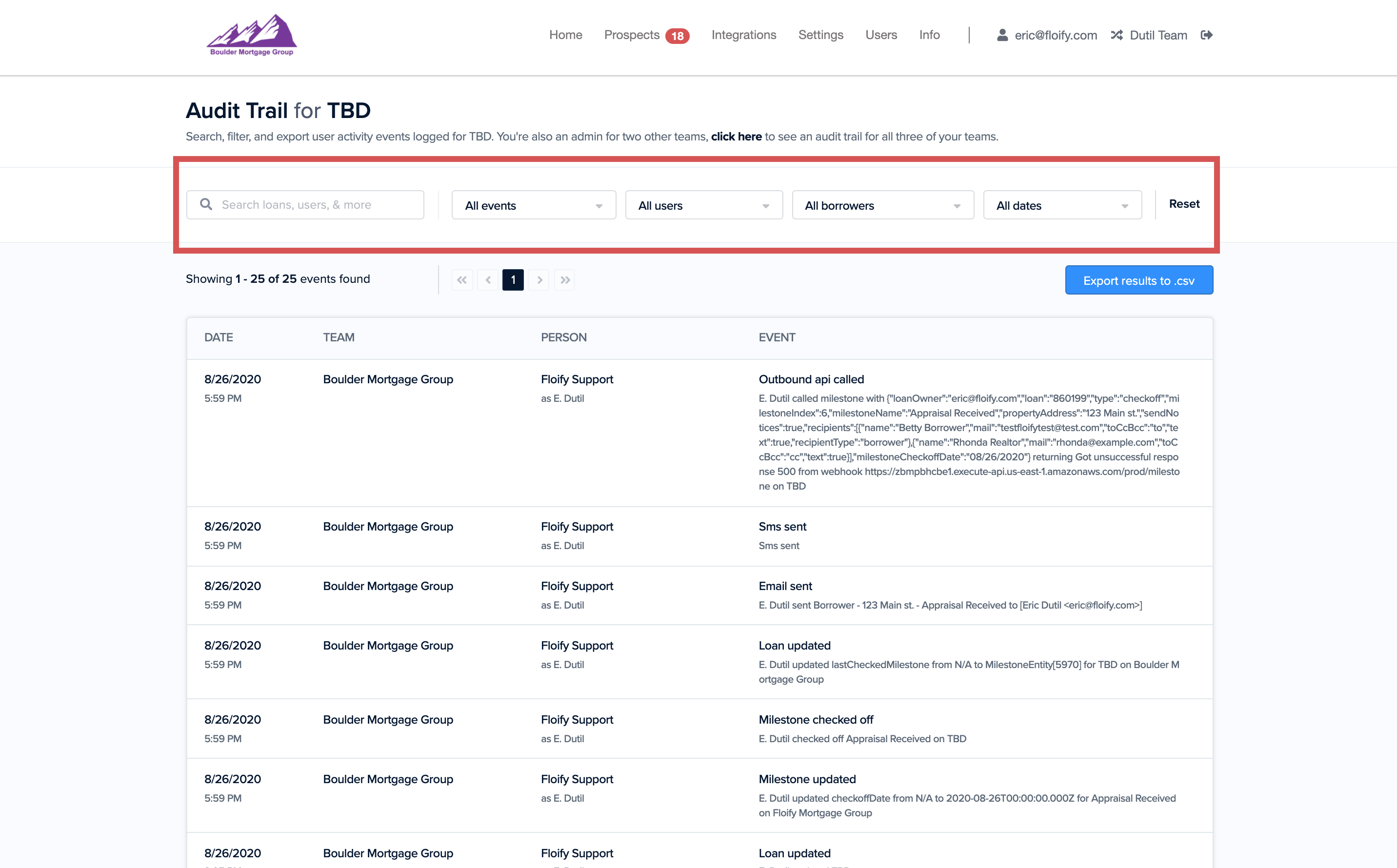 The list of events will be displayed below. You will be able to view the Date/Time, Team, Person, and Event itself: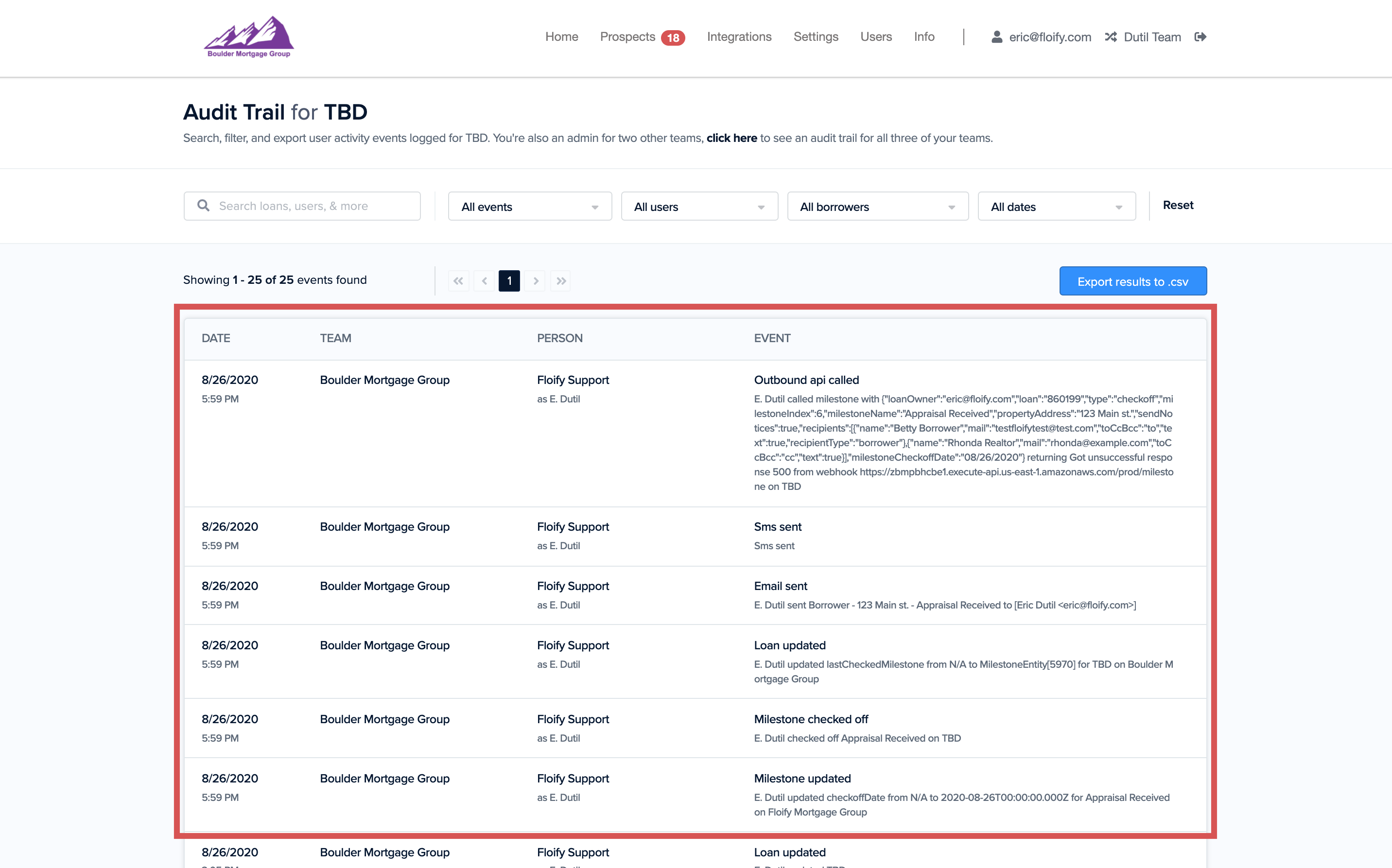 Additionally, you also have the option to export the results as a CSV file: