Overview
The loan pipeline is where you will manage all of your borrowers, including reviewing application and document data, making adjustments to the loan flow, and locating any additional information regarding the loan.
Among these options, you will have the option add a new document request.
Floify allows you to add additional documents for the borrowers to provide once you've created a loan flow. There are several different types of document requests you can make including one-off documents, template documents, questions, completed documents, and more.
Video Tutorial
How to Use
From your team pipeline, navigate into the loan flow using the red, yellow, or green icons towards the left hand side of the borrower's name: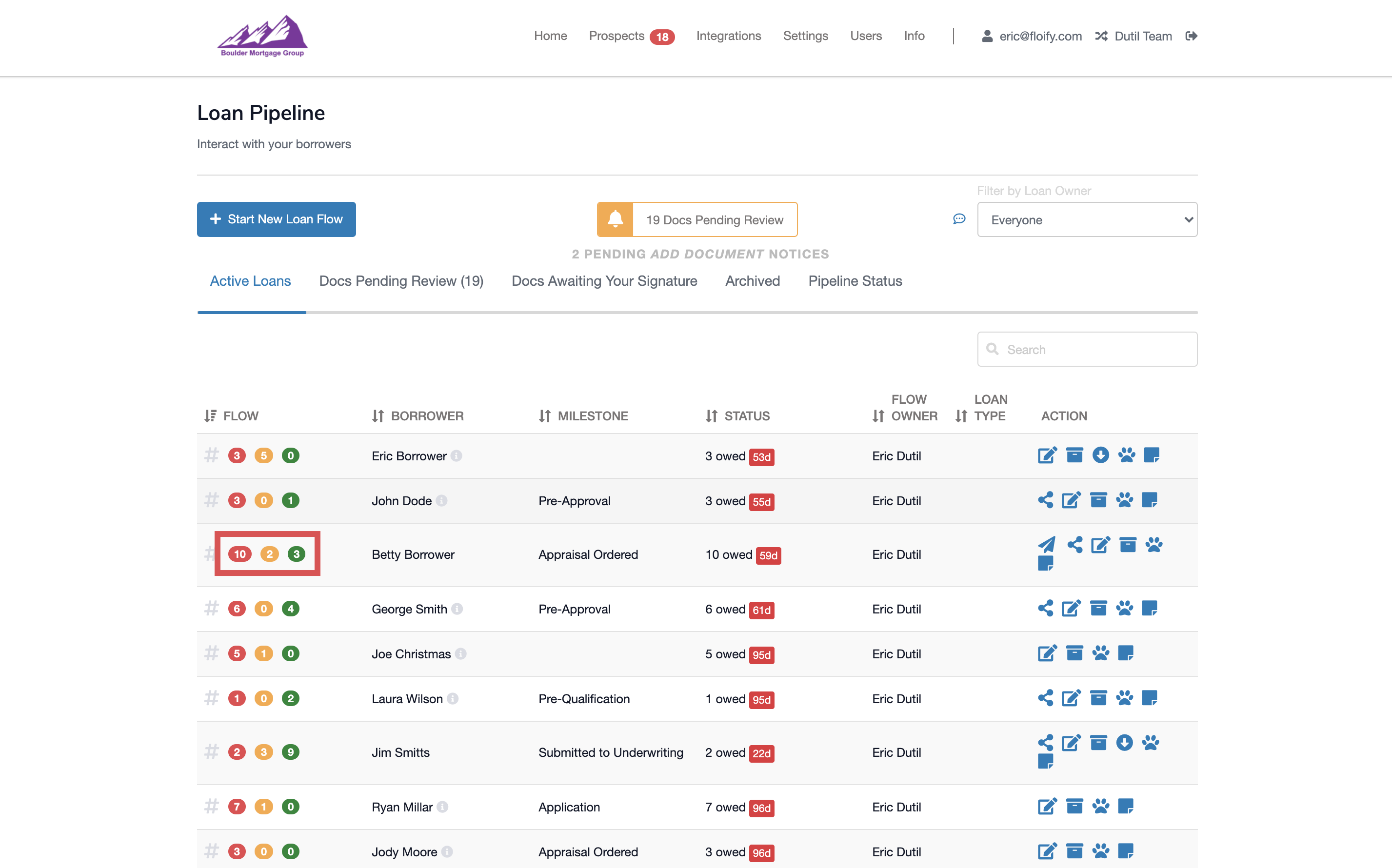 Select the Add New Doc button in blue towards the right hand side: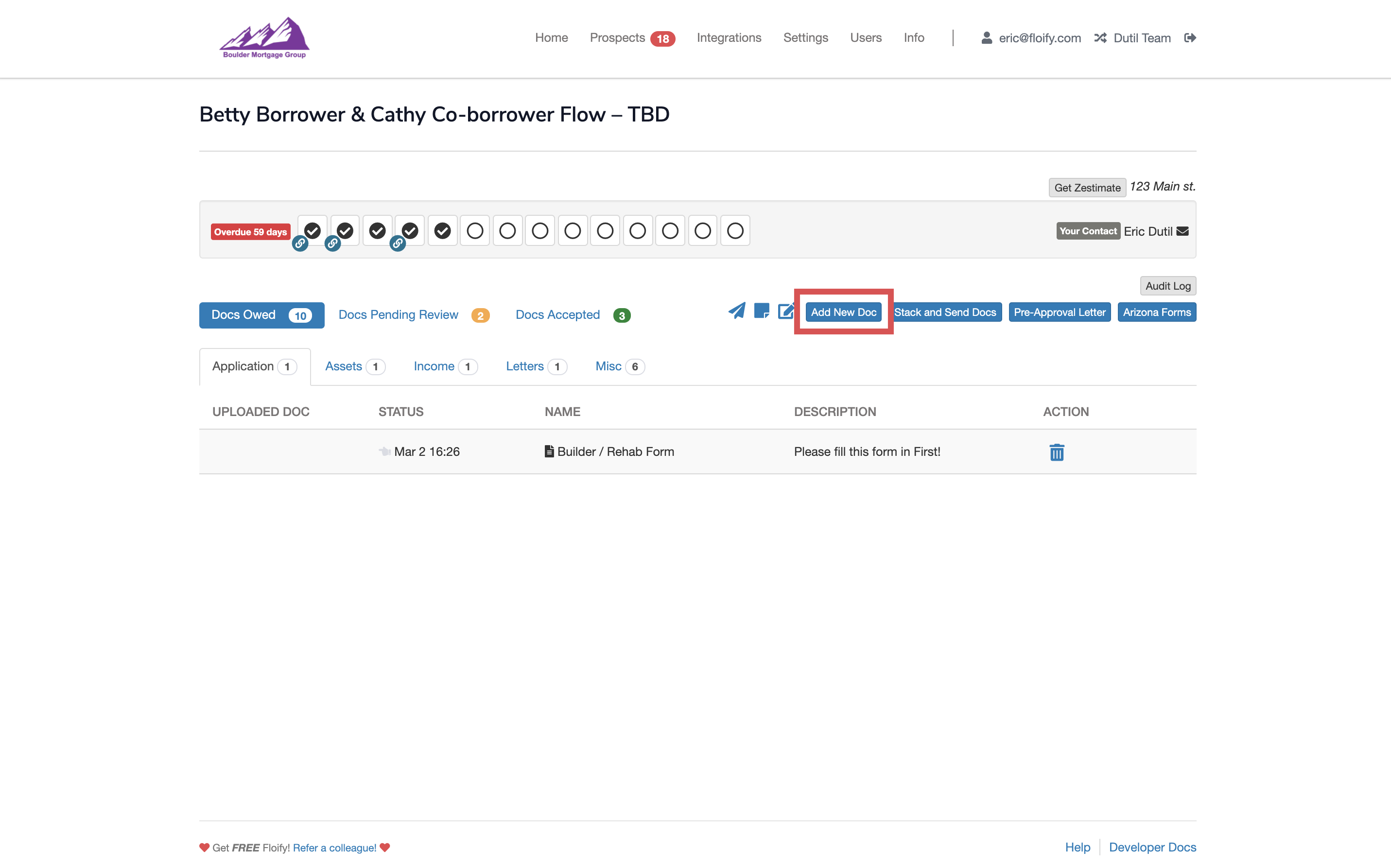 Select the type of document you'd like to add:
One-off Docs - Add multiple one-off document requests for your borrower. This is designed to request a document specific to this borrower, or maybe something more uncommonly requested.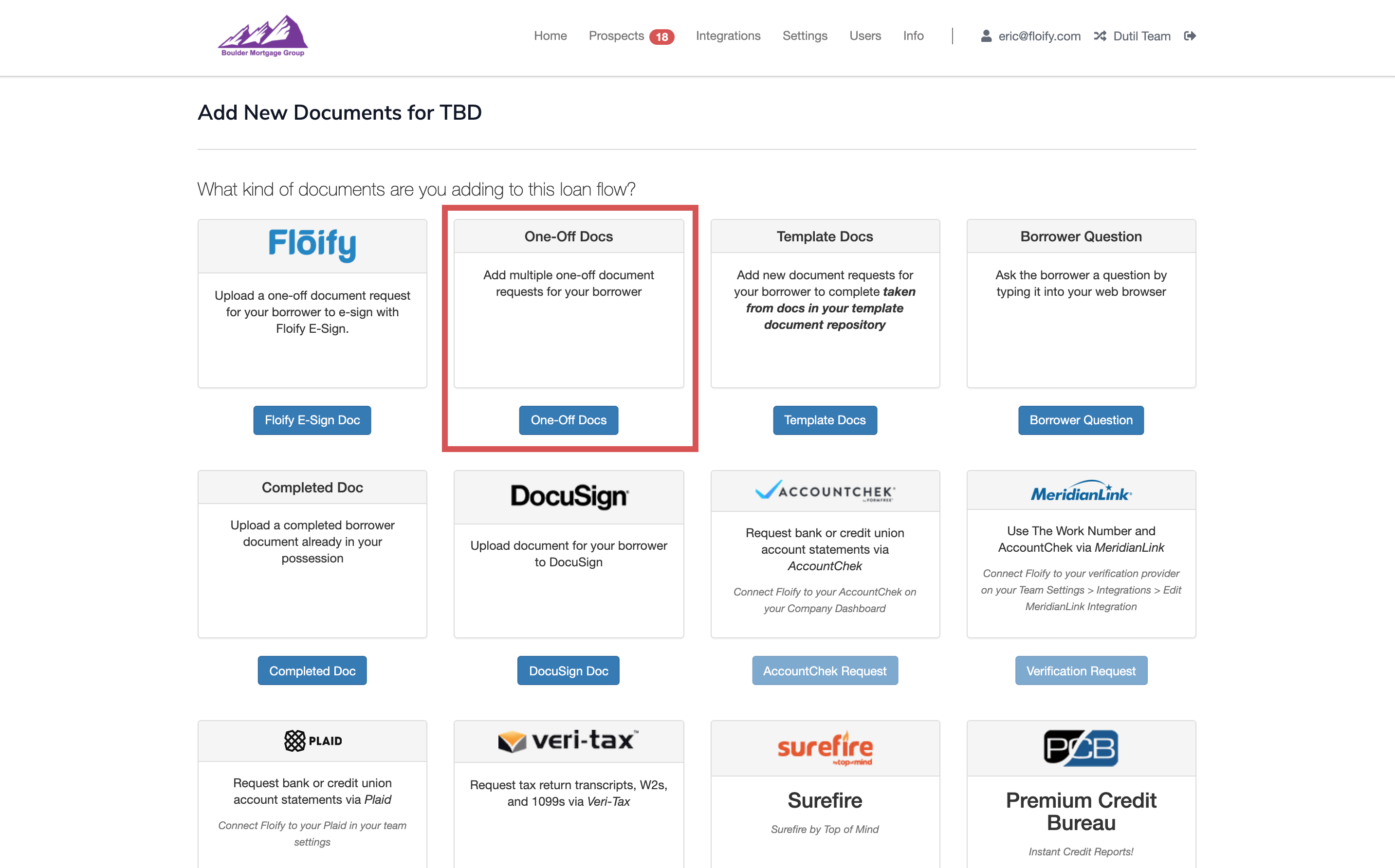 Template Docs - Add new document requests for your borrower to complete taken from docs in your template document repository.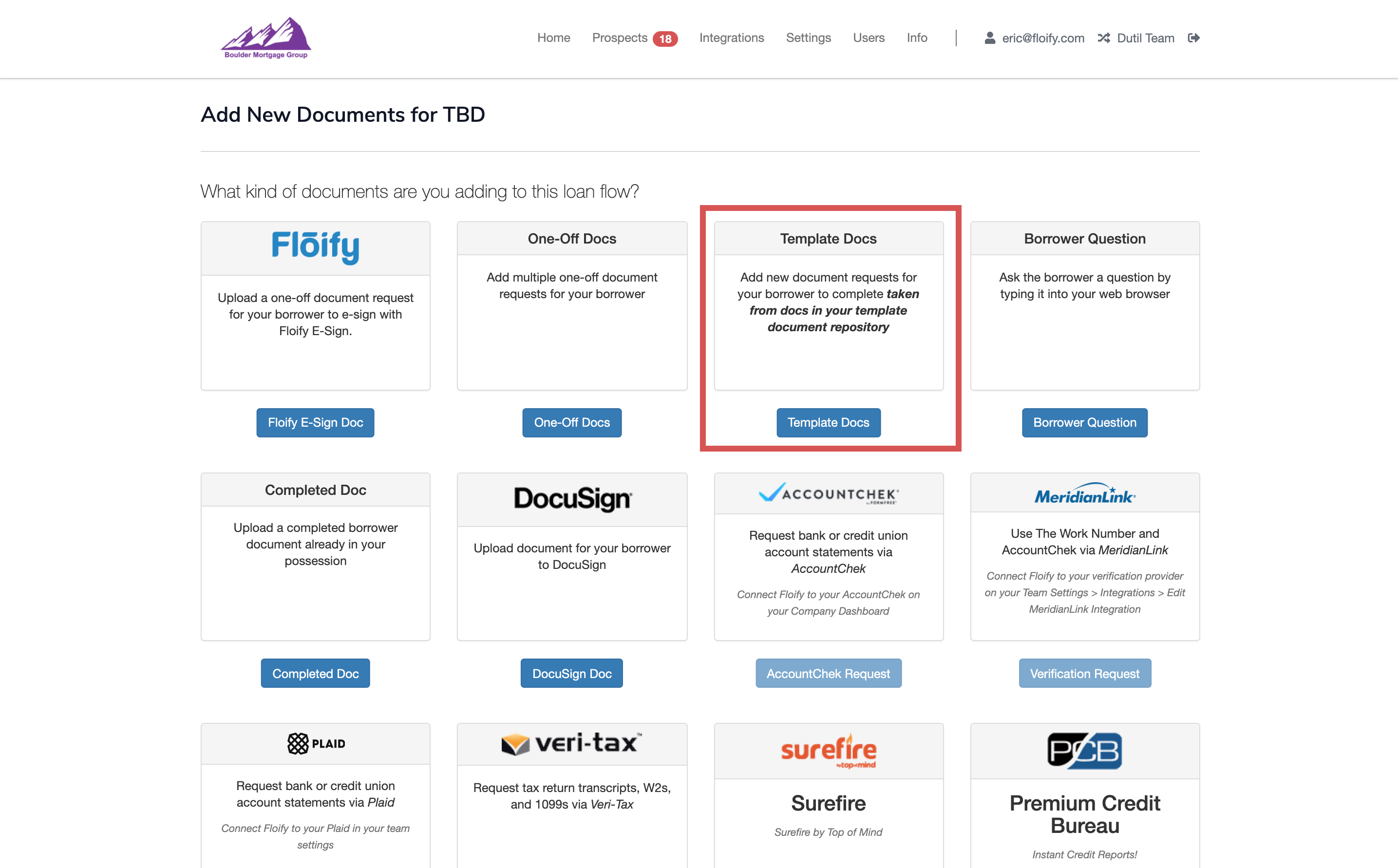 Borrower Question - Ask the borrower a question by typing it into your web browser. The borrower will be required to provide a typed out answer.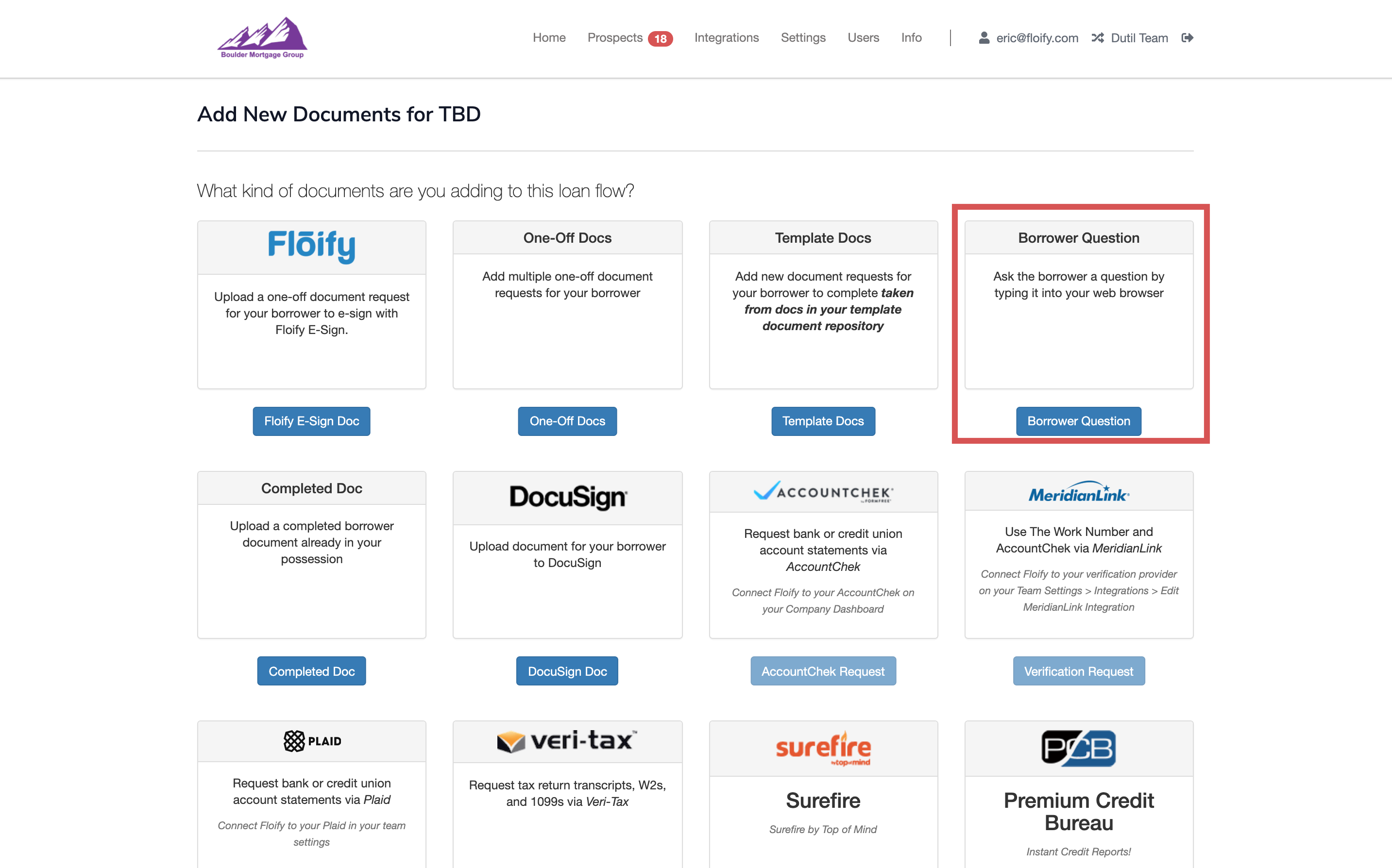 Completed Doc - Upload a completed document already in your possession to store it safely in the Floify portal.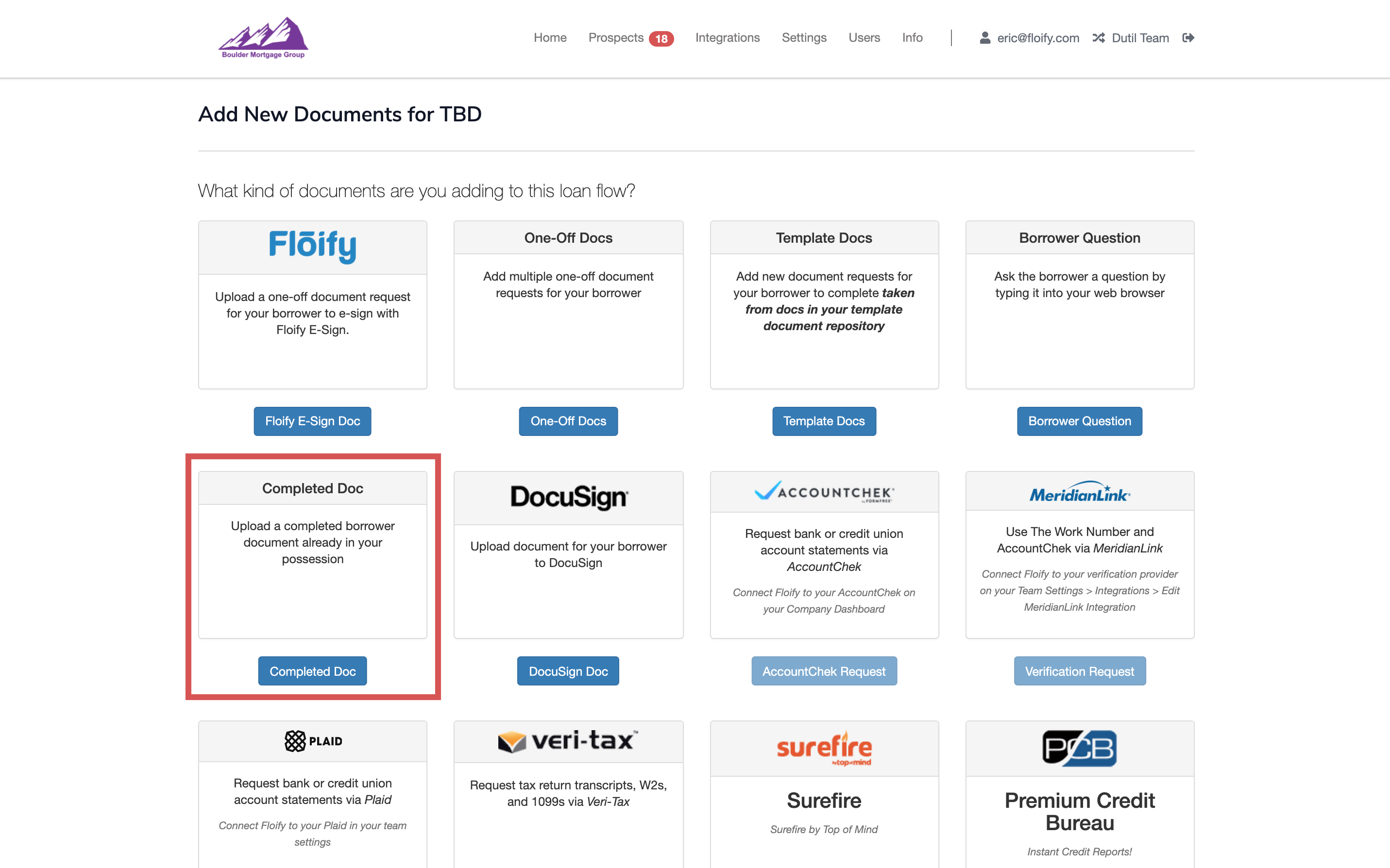 Other Integrations - As you add other integrations to your account, they will become available here to make requests. Some common integrations you will find here are: DocuSign, Floify E-Sign, credit integrations, and integrations to run VOA/VOE/VOI.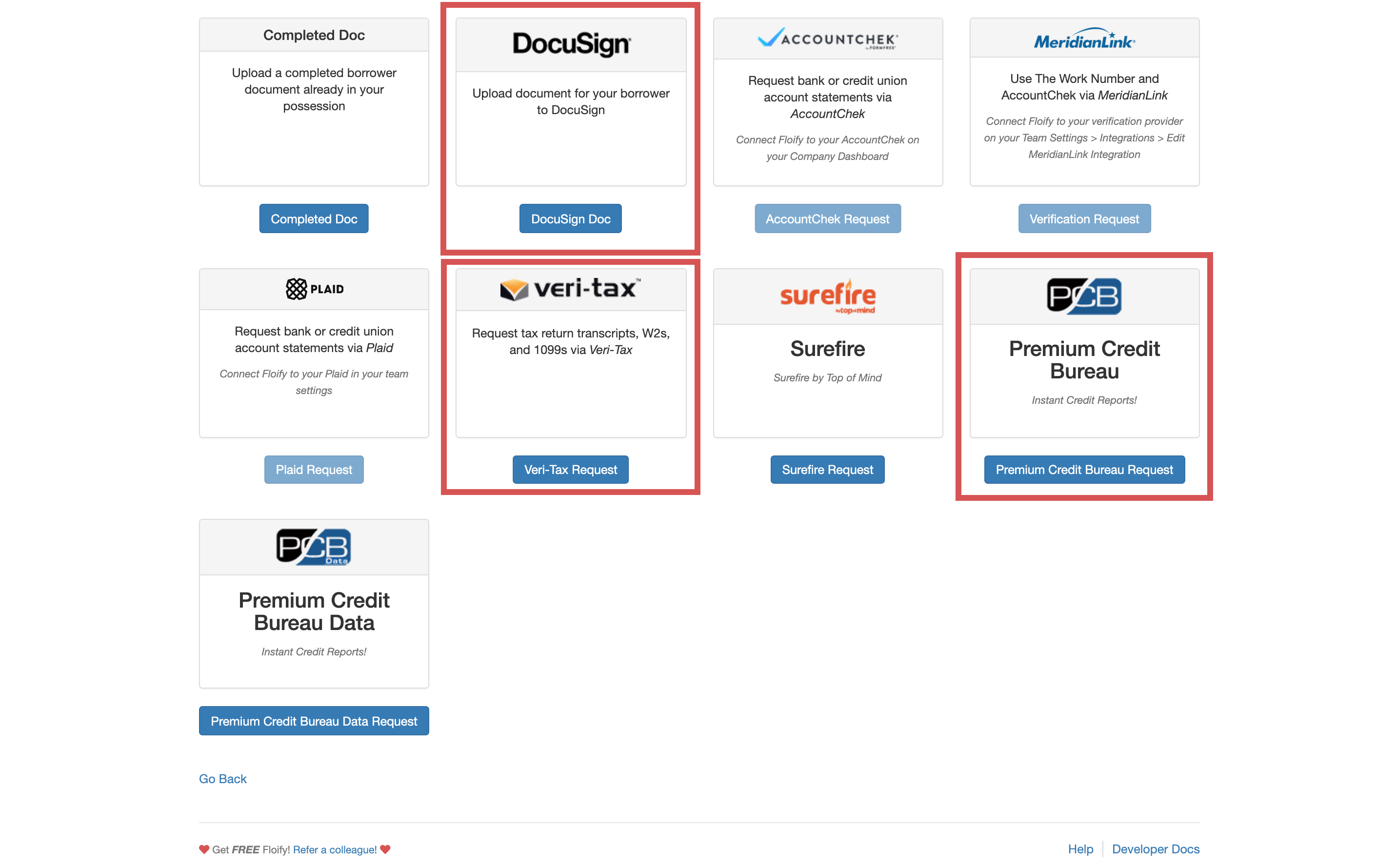 Once you select what you need, add the selected option to the workflow. This will be available in the 'Docs Owed'. The borrower will receive a notification after 15 minutes letting them know you've requested additional documents.