Overview
The loan pipeline is where you will manage all of your borrowers, including reviewing application and document data, making adjustments to the loan flow, and locating any additional information regarding the loan.
Among these options, you will have the option to access the conversation log.
For each loan flow, a notes section will be available to keep some internal notes on the loan. You can keep a conversation log here that also includes record of the text messages sent out to your borrowers.
How to Use
In your team pipeline, locate the loan flow for the borrower that you'd like to edit, then click on the Edit Notes (sticky note) action icon towards the right hand side: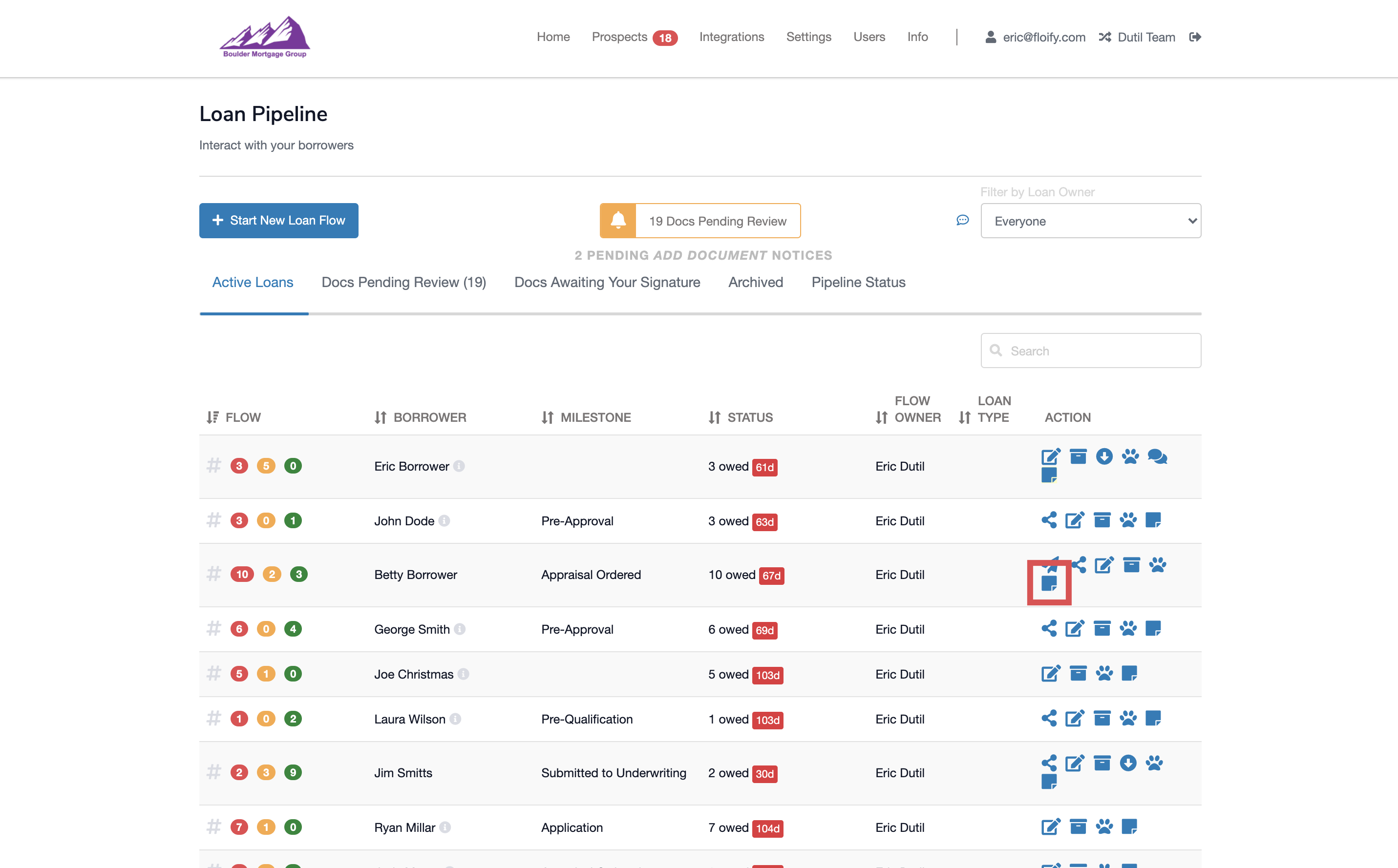 The Notes section allows you to enter private, internal notes for the loan flow: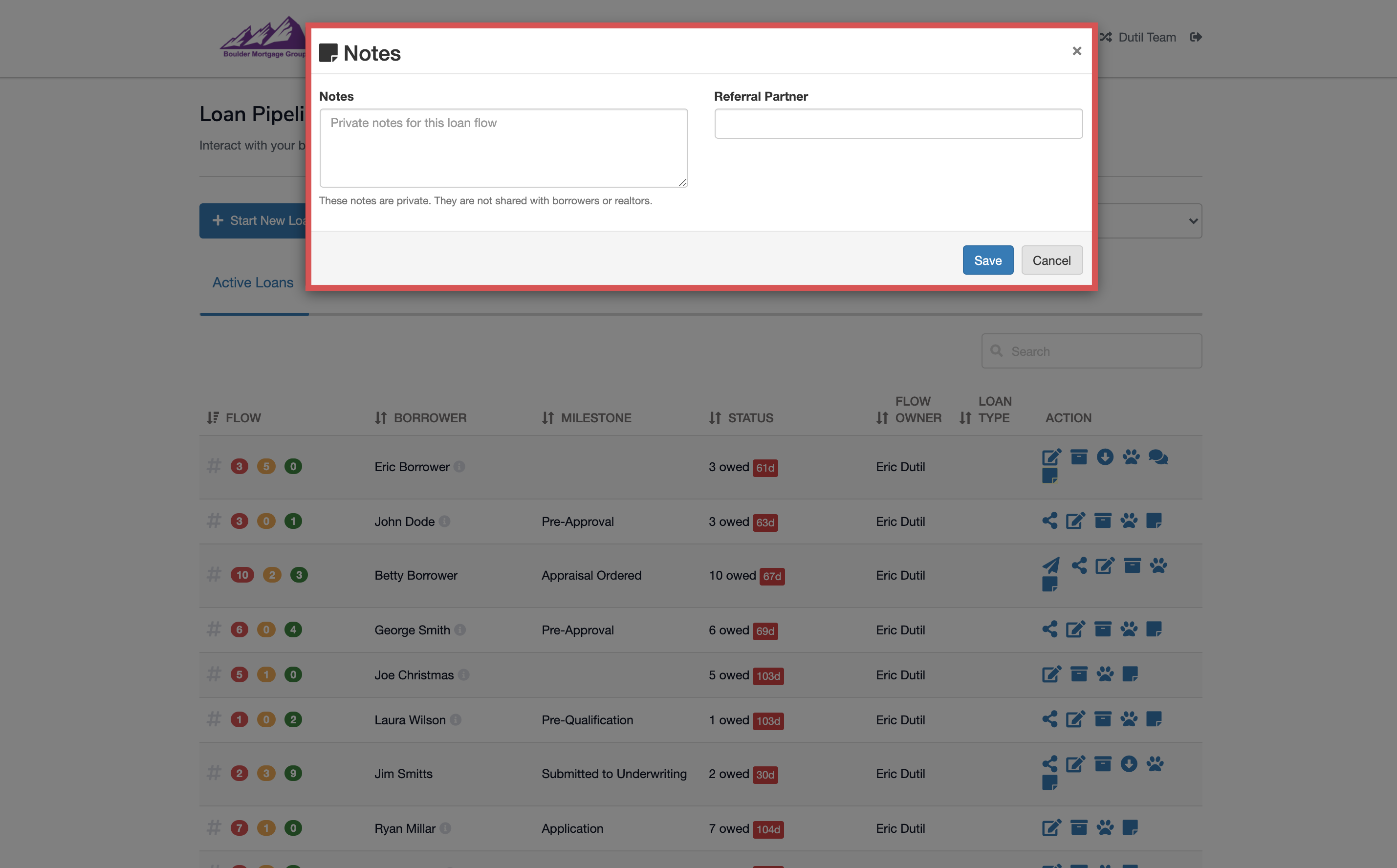 To create a second note and start a conversation log, delete your original note, write your new note, select Save to confirm the change, and then refresh the page. You'll see a View Conversation Log action icon appear on the right: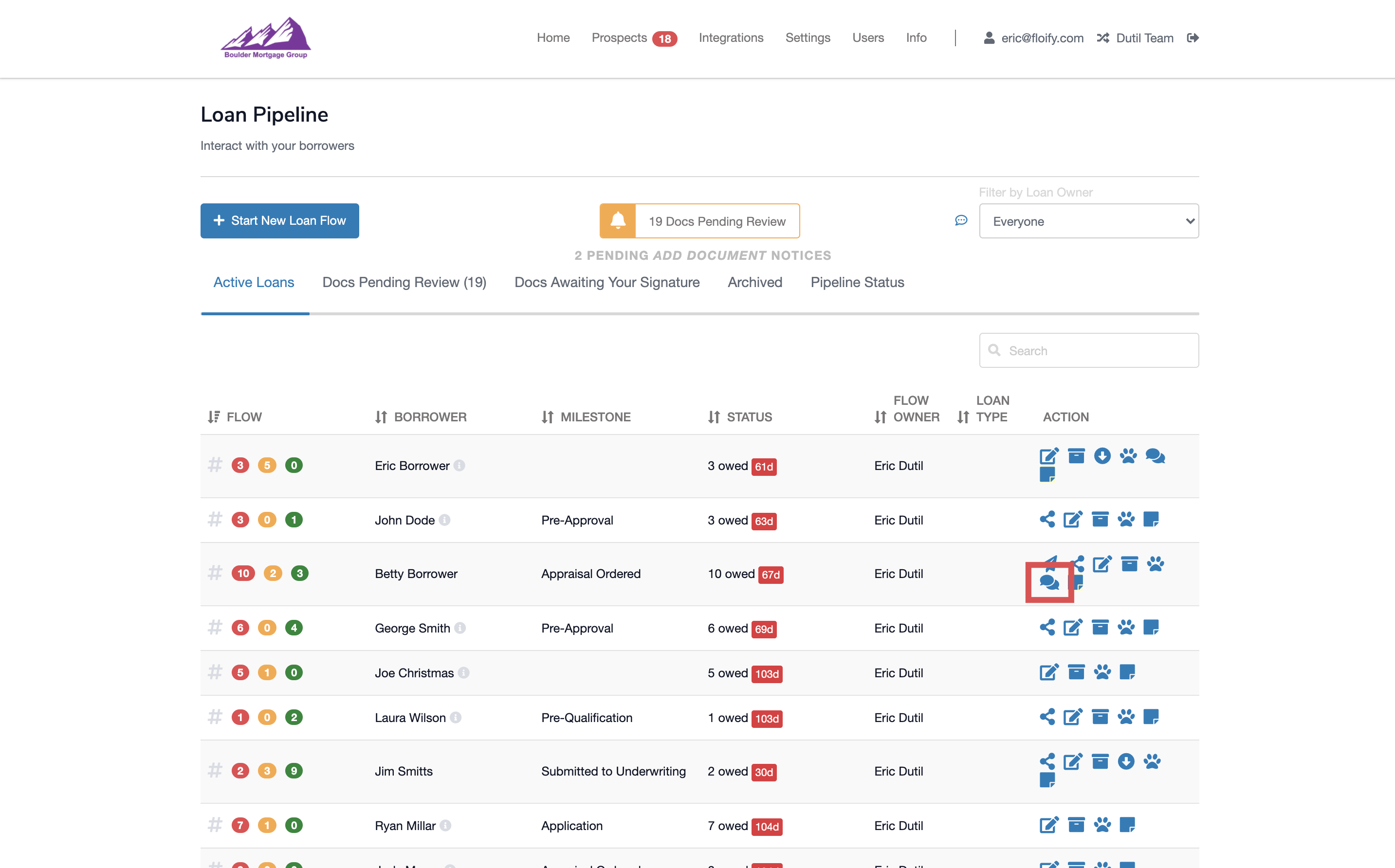 You'll be able to see any notes added listed here in addition to any text message notifications sent out to the borrower: