Overview
The loan pipeline is where you will manage all of your borrowers, including reviewing application and document data, making adjustments to the loan flow, and locating any additional information regarding the loan.
Among these options, you will have the option to create a prospect from the LOS 1003.
This allows teams to easily get 1003 data into another loan flow by pulling from an existing LOS file (Encompass, MeridianLinkMortgage, and Byte only) when creating a new prospect. When the borrower opens the application generated, all they need to do is review the information, make any changes necessary, and submit.
Video Tutorial
How to Use
From your loan pipeline, navigate to the Prospects tab: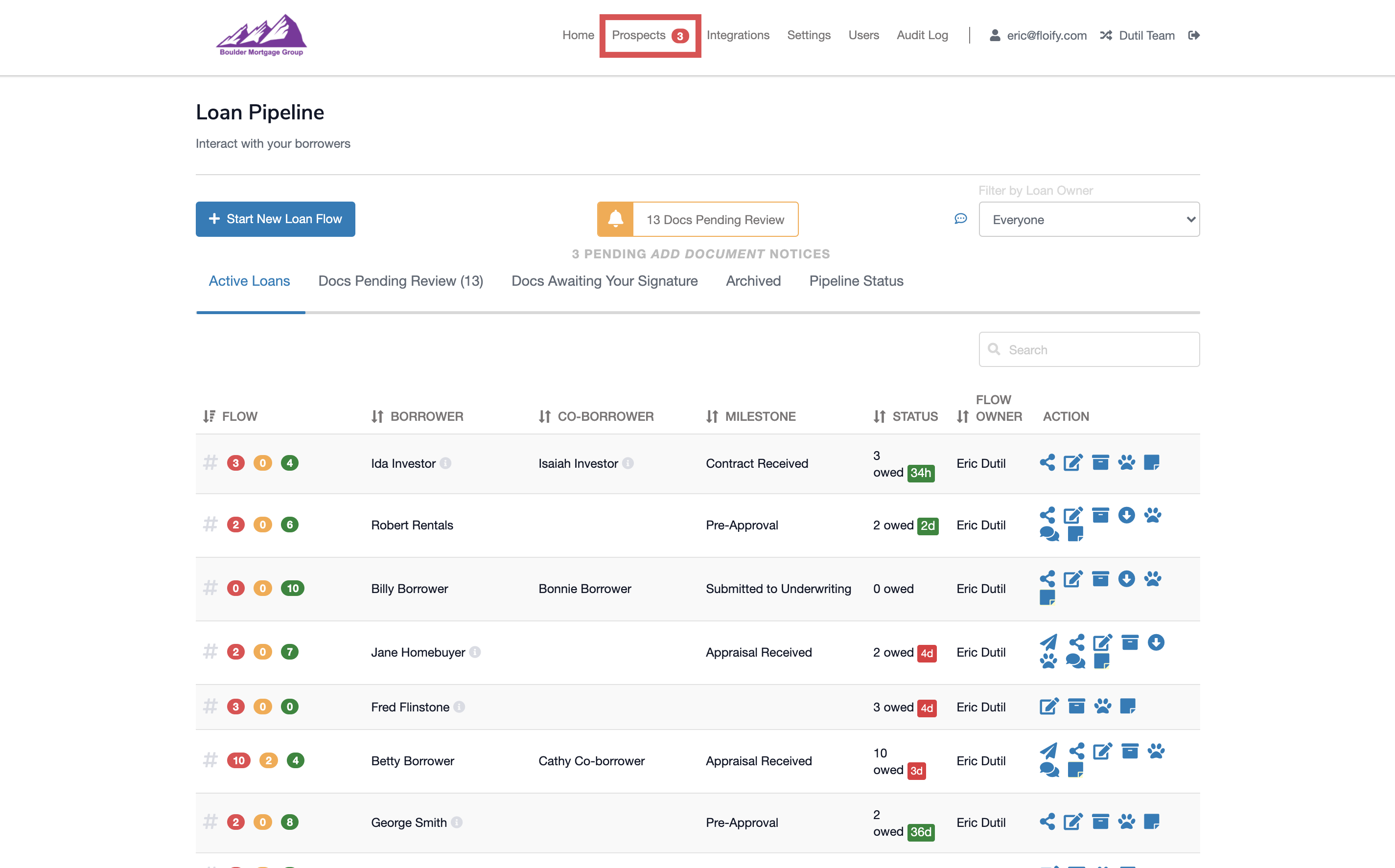 Select the Add New Prospect button to begin creating a new prospect: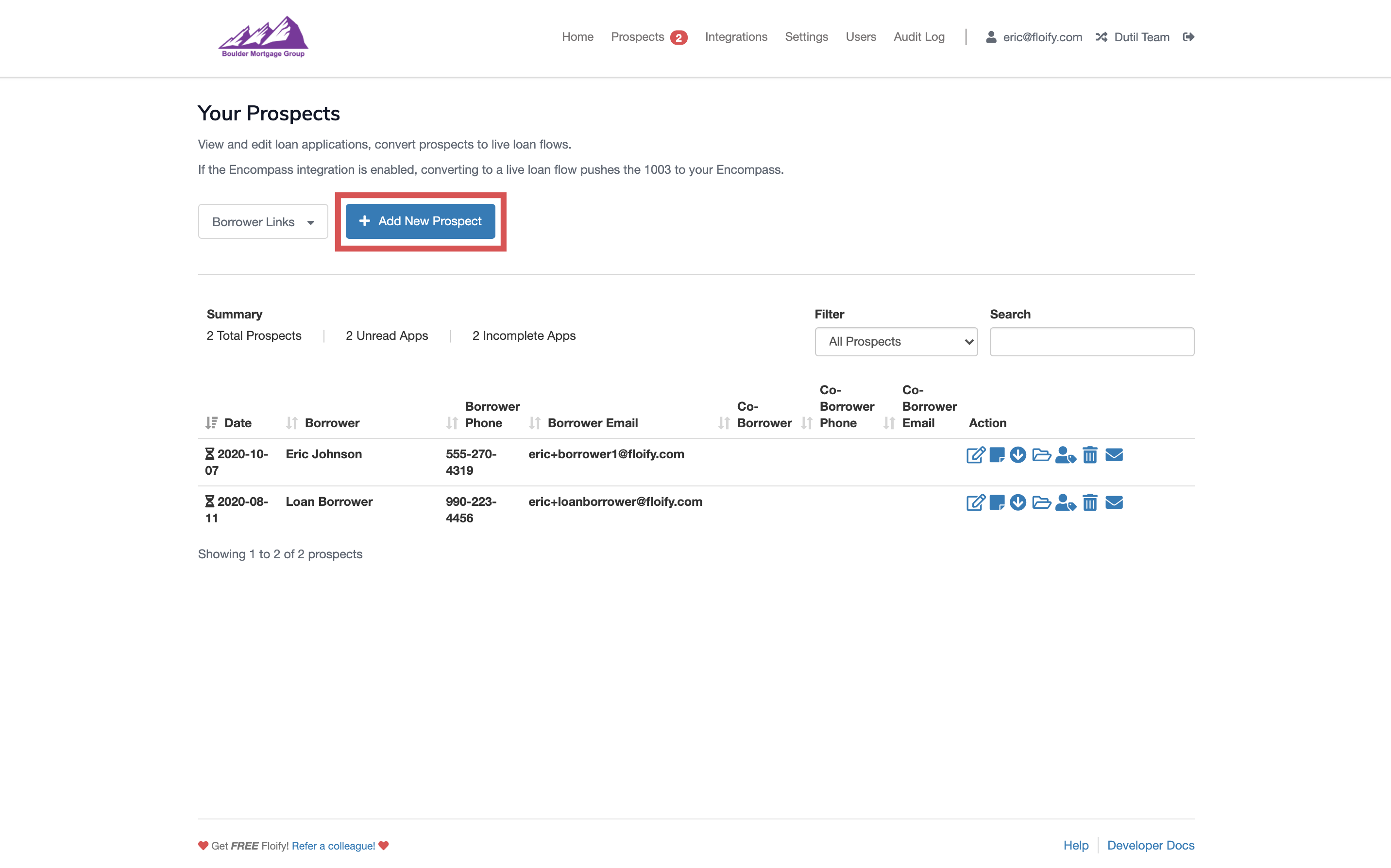 Select Import 1003 data from an [LOS] loan file: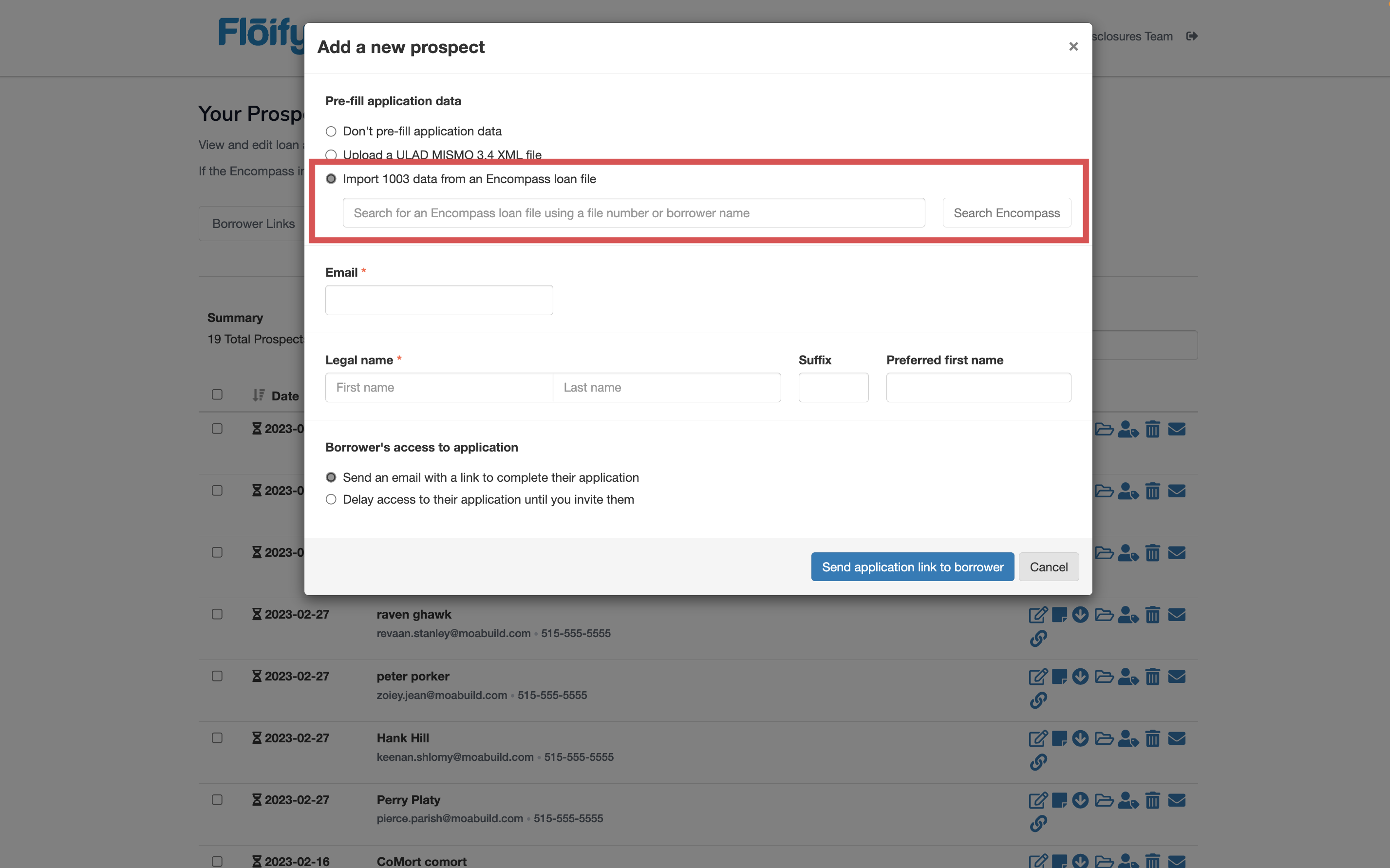 Search for the loan file using a file number or borrower name. Select the appropriate file: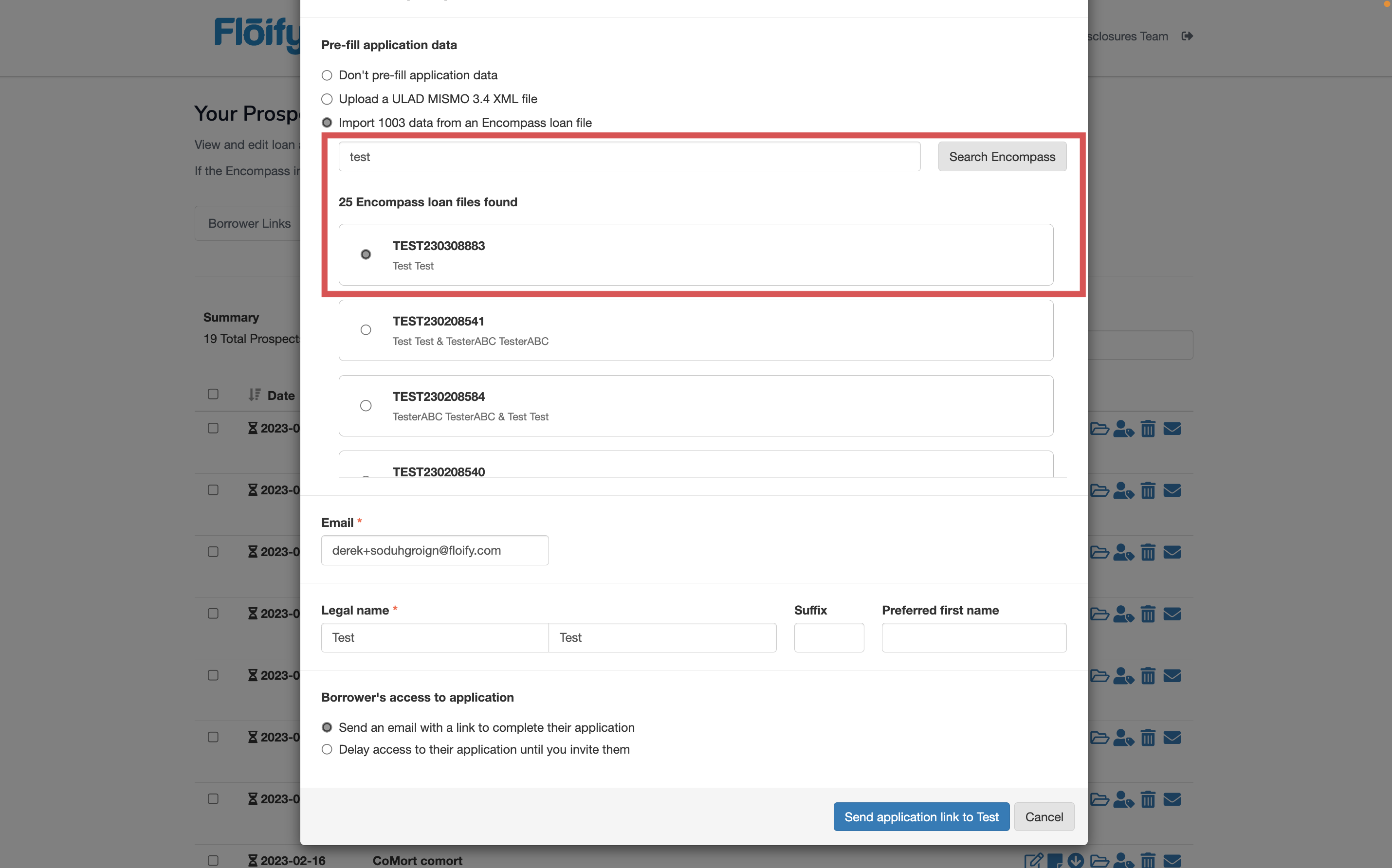 The borrower name and email address will be updated to what's listed in the file selected.
Select the option to Send an email with a link to complete their application or Delay access to their application until you invite them. Select the Send Application Link or Create Prospect option to confirm: