Overview
The loan pipeline is where you will manage all of your borrowers, including reviewing application and document data, making adjustments to the loan flow, and locating any additional information regarding the loan.
When a borrower applies via your landing page, all incoming applications show up in your Prospects tab for you to review. Any incomplete applications will be visible here, and depending on your settings, you may also have completed applications available for your review to proceed.
How to Use
From your active loan pipeline, select the Prospects tab at the top of the page:
Note: The number in red next to 'Prospects' indicates how many unread applications you have.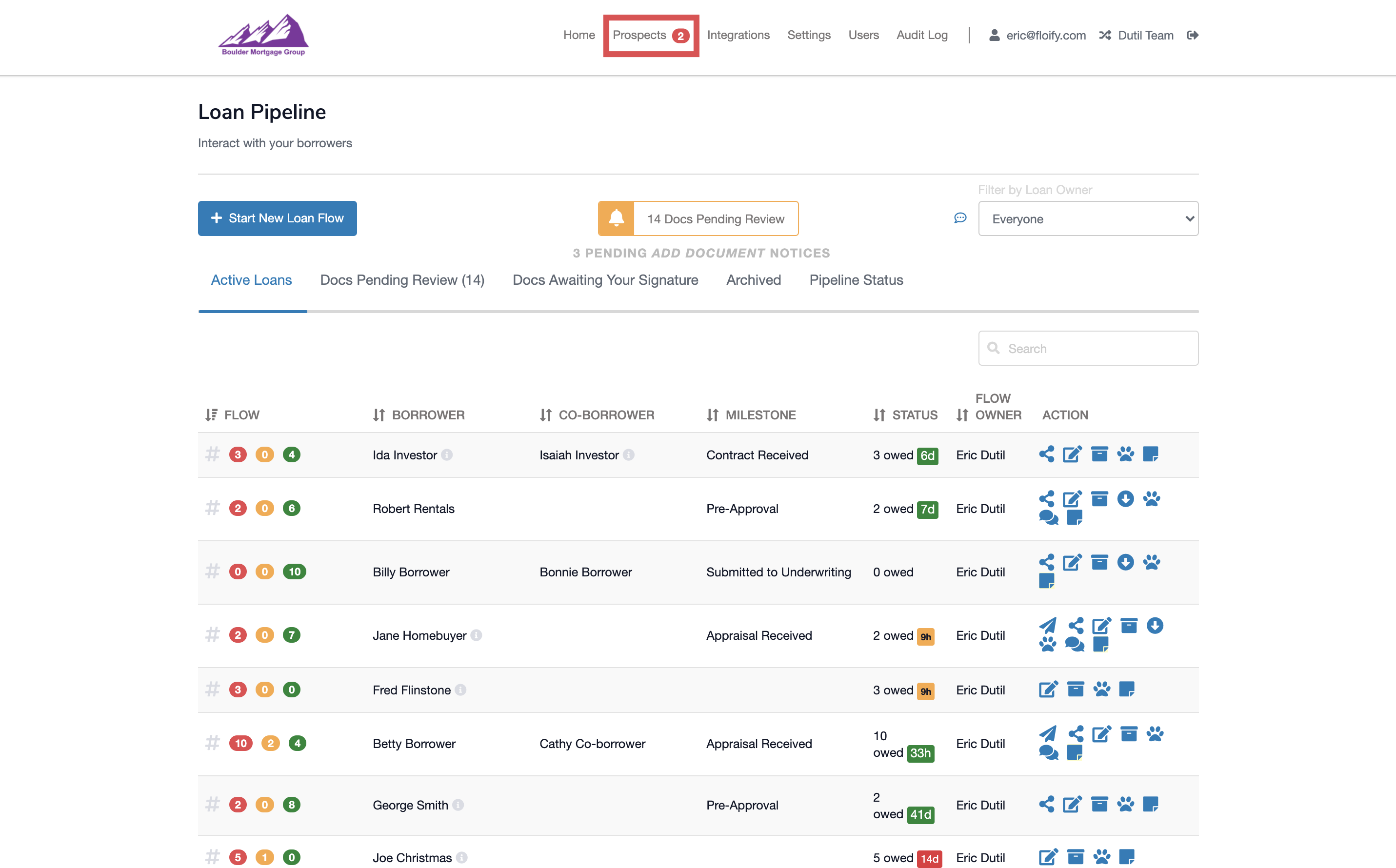 You'll see a Borrower Links option available to quickly grab any of your direct landing page links to provide to your borrower: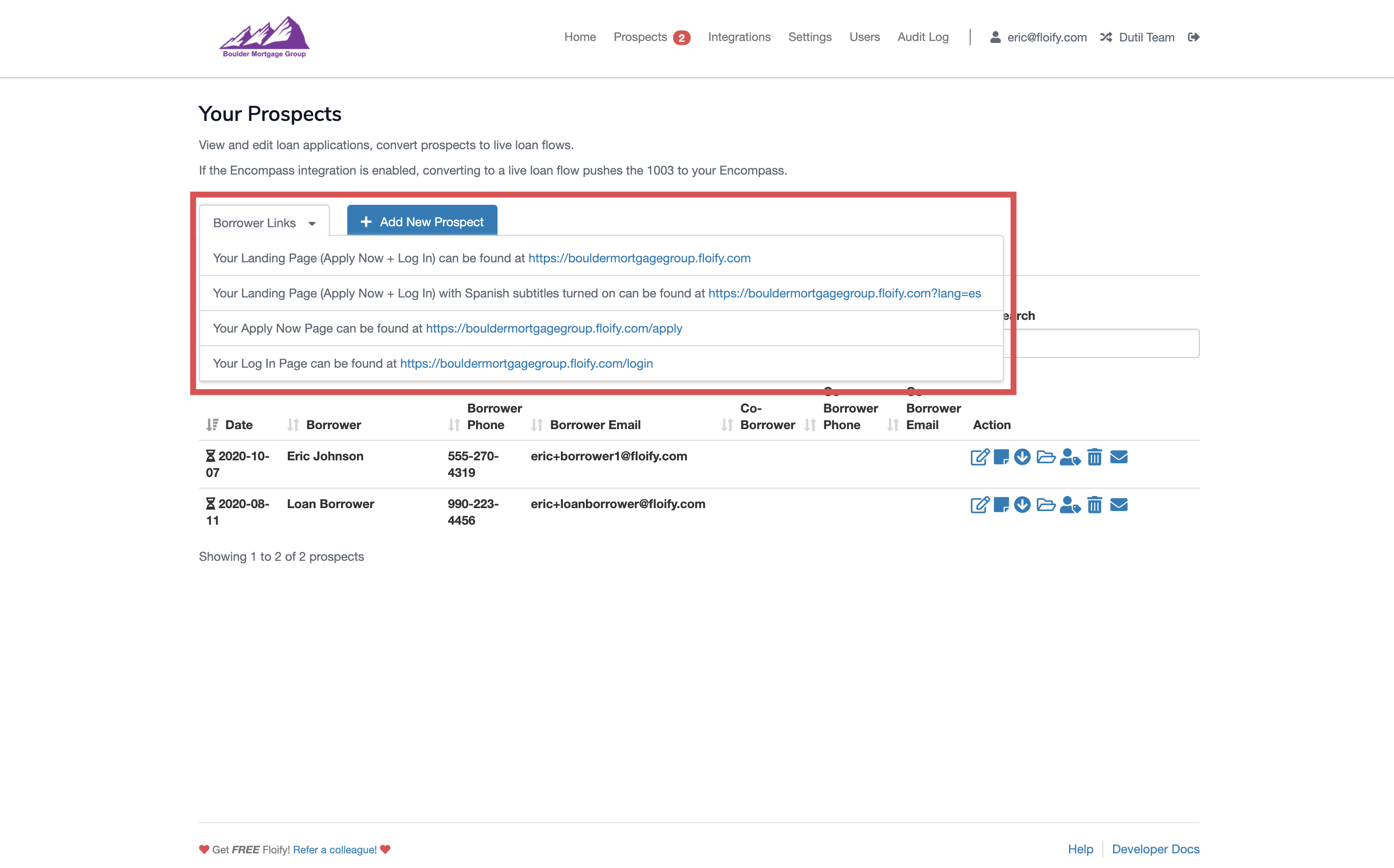 The Add New Prospect option allows you to manually add a prospect: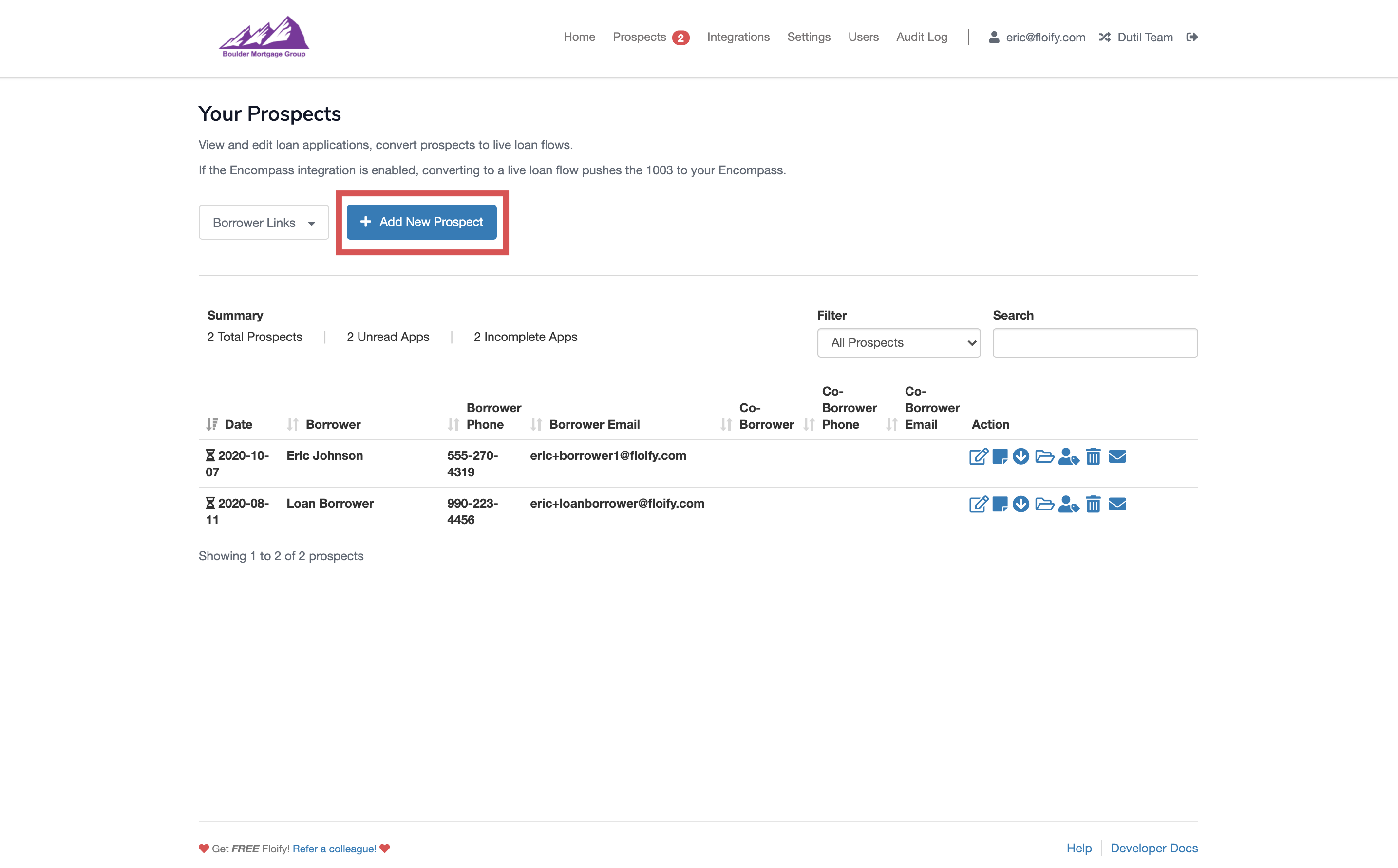 All applications will be listed below providing you with some basic information for the borrower and co-borrower if applicable. On the right hand side, you have action icons that allow you to work with your prospect's application.
The action icons allow you to view (eyeball), edit (pen/paper), download (down arrow), or delete the application (trash can). Additionally, you have a notes section (sticky note), the option to mark the application as read (envelope), and you can convert to a live loan (file folder):
Note: The hourglass icon to the left of the date indicates an incomplete application.