Overview
The Realtors, Partners settings allow for you to make various configuration changes to your realtor/partner contacts and your pre-approval letter template.
Among these settings, you'll have access to upload and prepare your pre-approval letter template.
Floify allows you to include a custom branded pre-approval letter that grants you, your realtors, referral partners, title agents, or loan partners permission to generate a pre-approval letter directly from their Floify portal. You only have to upload each document once and can edit it at any time.
To customize your pre-approval letter, you will upload your document and then drag and drop fields onto your template. When your partner generates a pre-approval letter, Floify will pull borrower information from the loan and populate those fields automatically.
How to Set Up
From your loan pipeline, navigate to Settings and select the Realtors, Partners tab: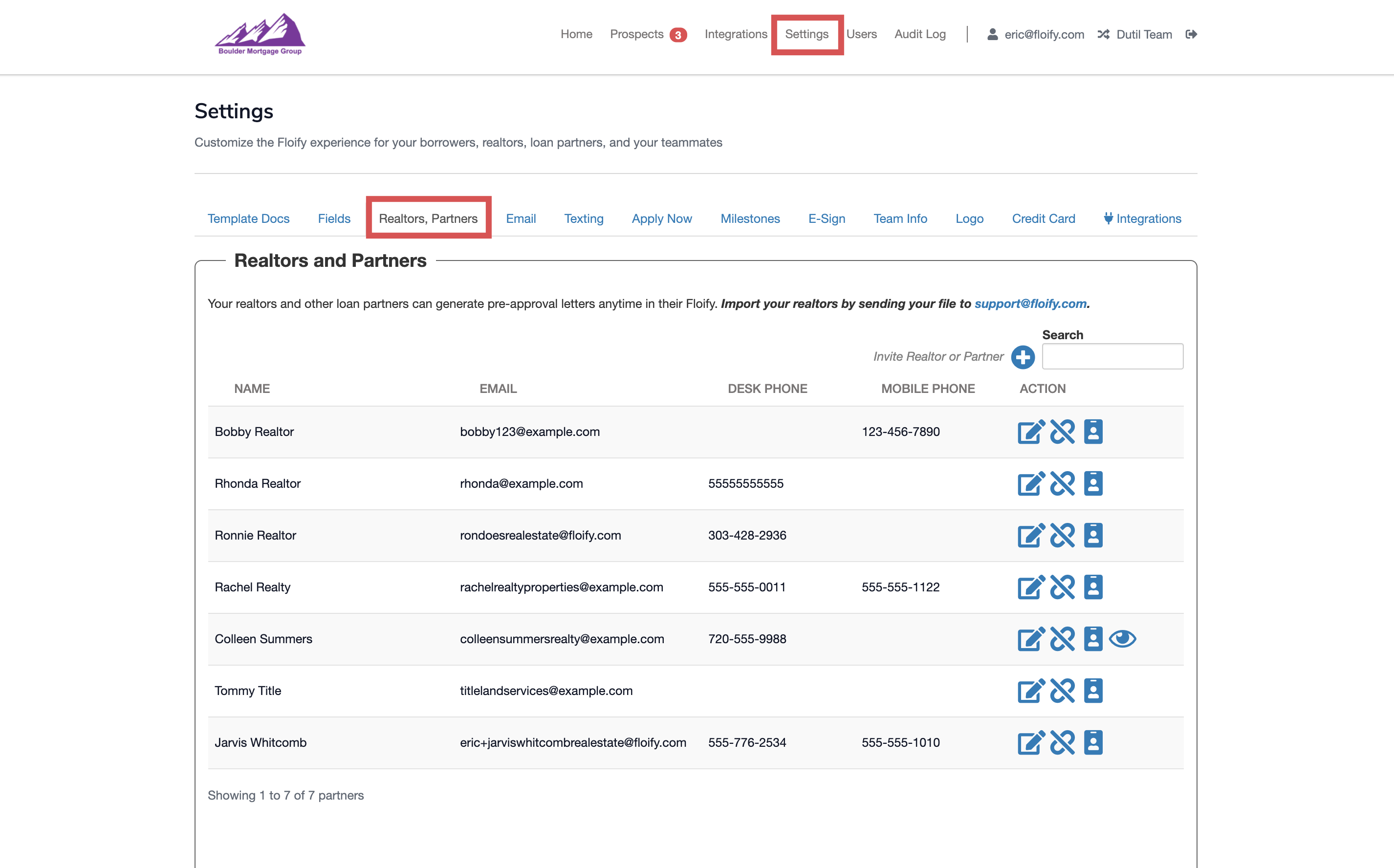 Scroll down to Pre-Approval Letter Template and select Edit Pre-Approval Letter Template: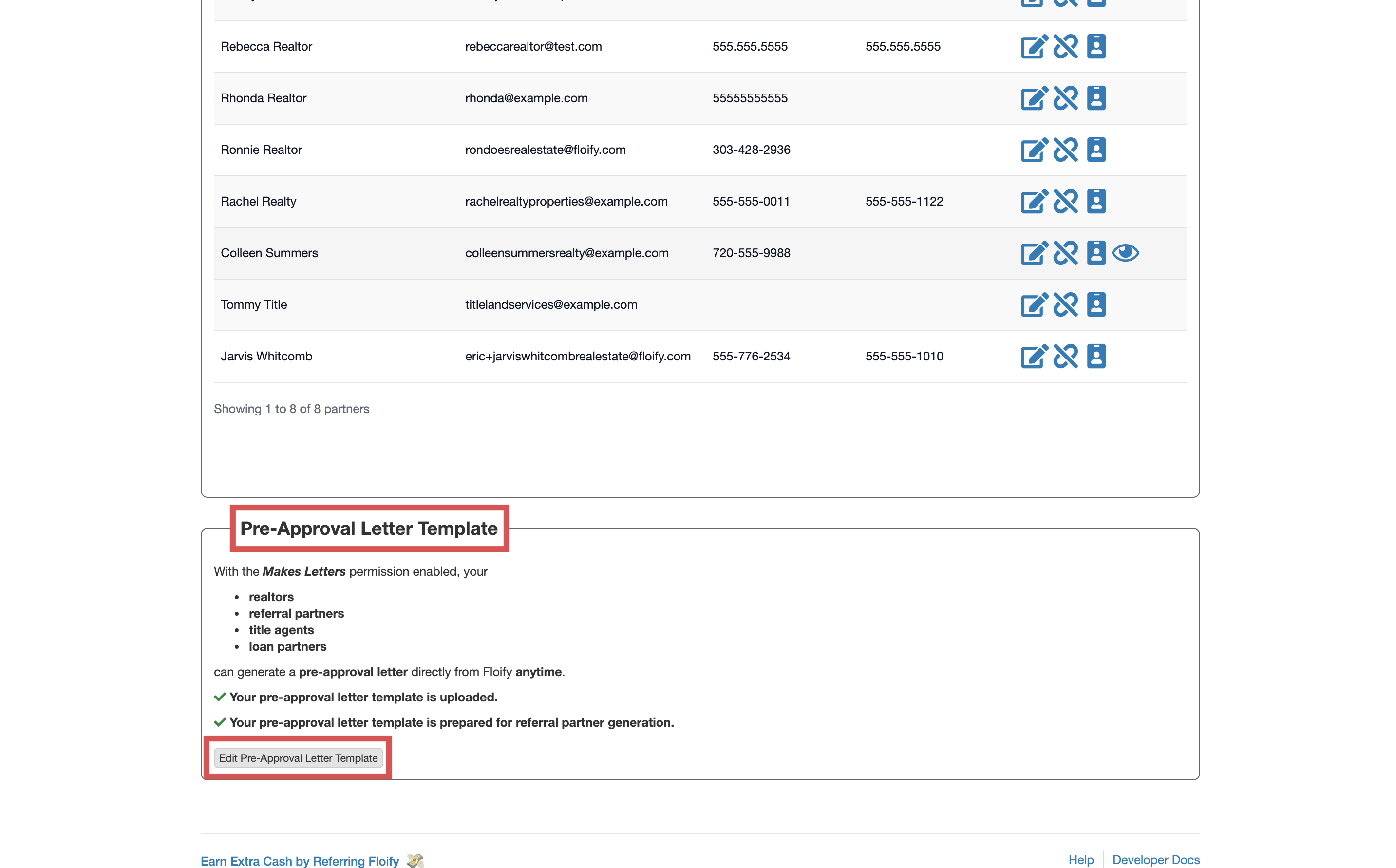 Select Upload Pre-Approval Letter Template: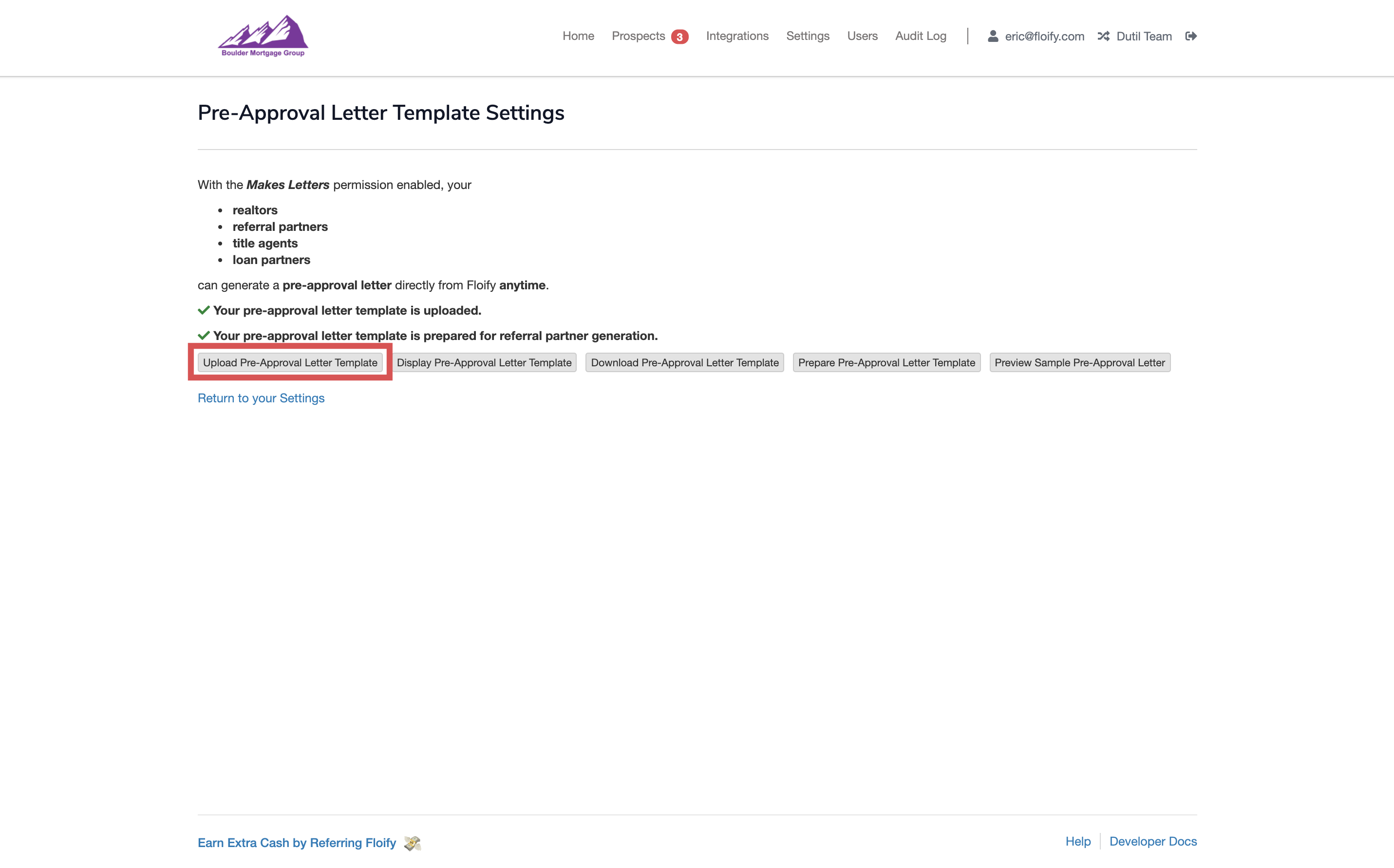 Select Browse to locate the template on your computer. Make sure you select Upload once done selecting to fully upload the template:
Note: The template will need to be uploaded in a PDF format. Please note that the standard font for our tags is Arial 10 pt if you'd like to update your template to match.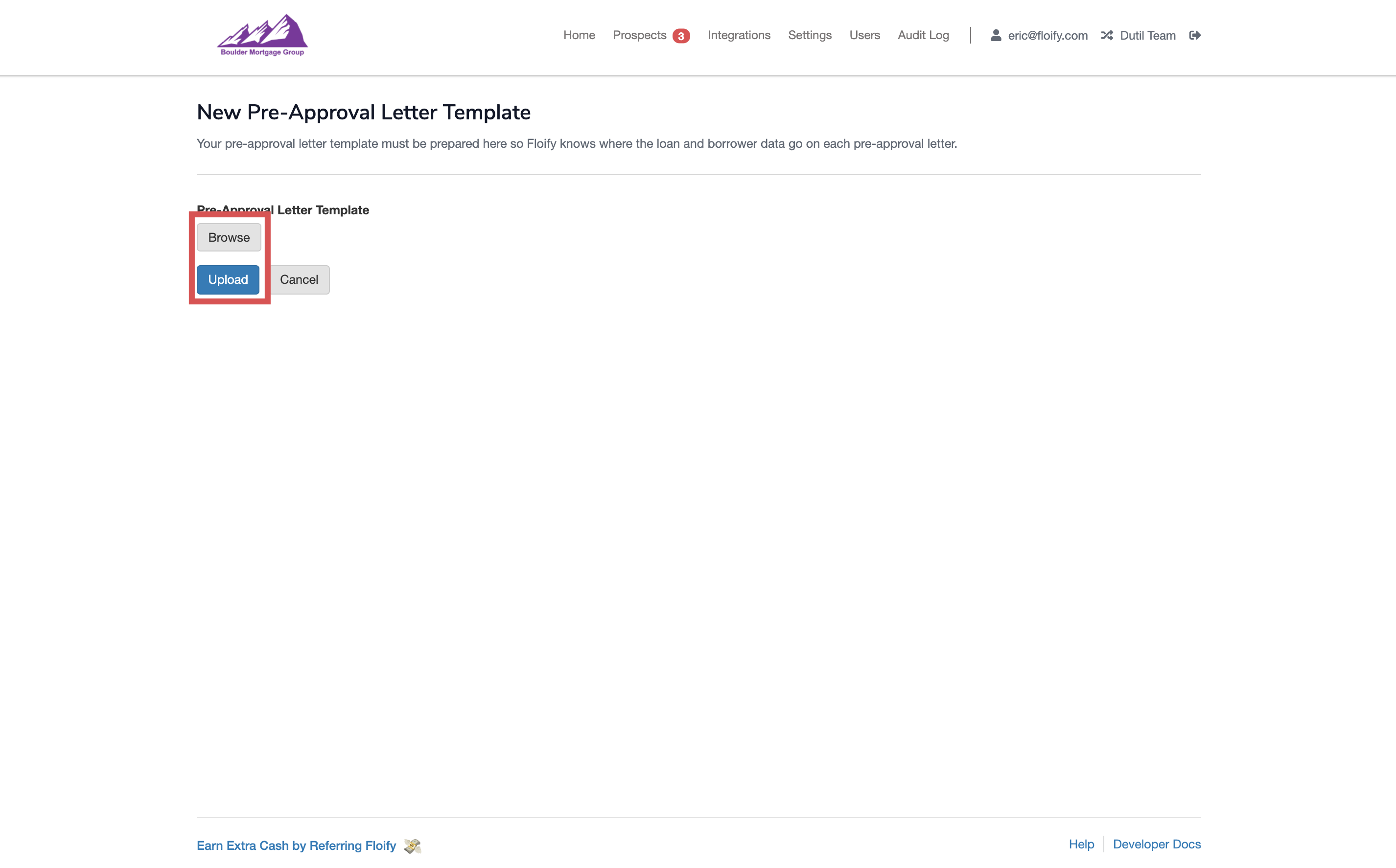 Once the template has been uploaded, you'll need to prepare the template with the available tags. Select Prepare Pre-Approval Letter Template: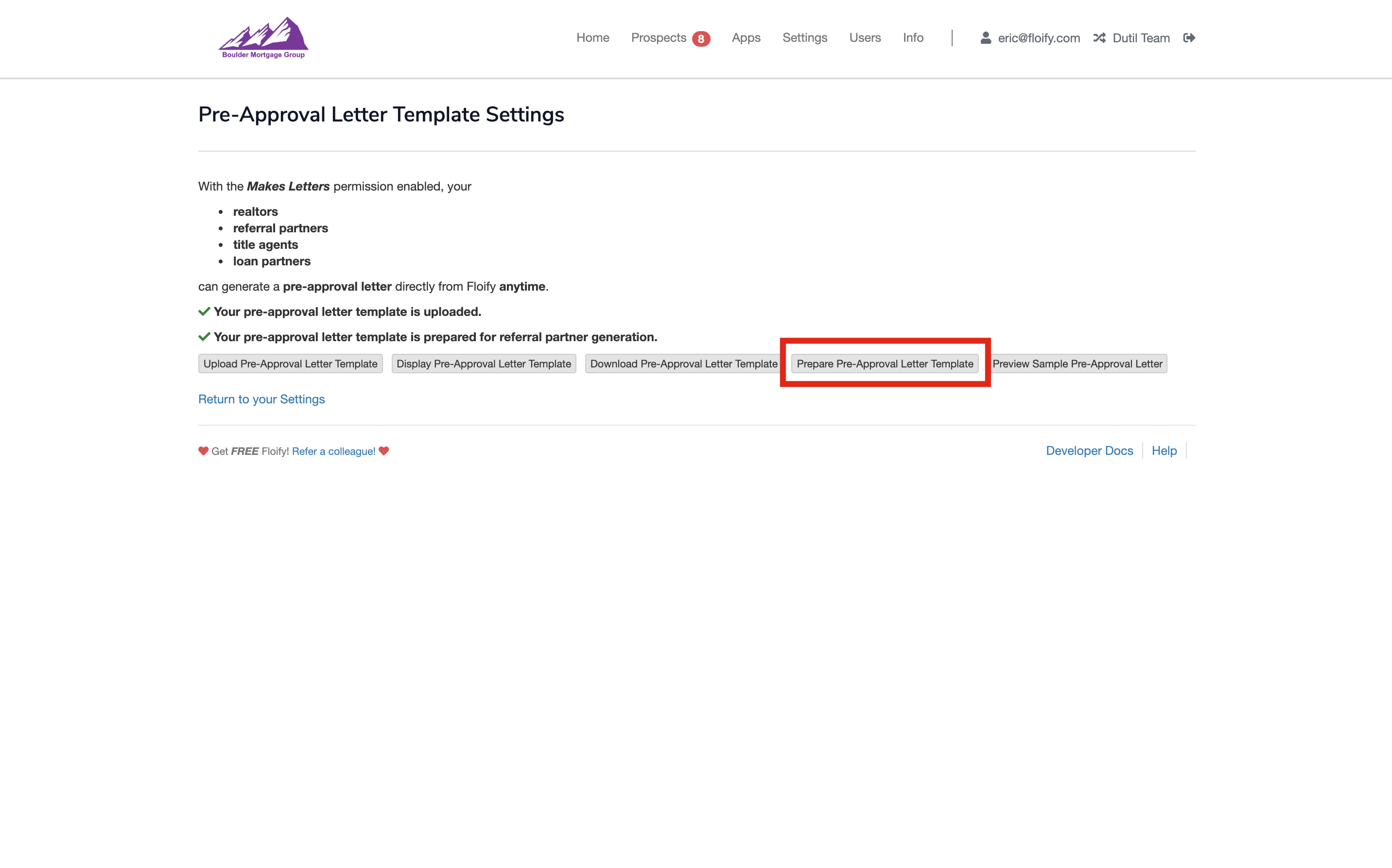 Select the page that you'd like to adjust: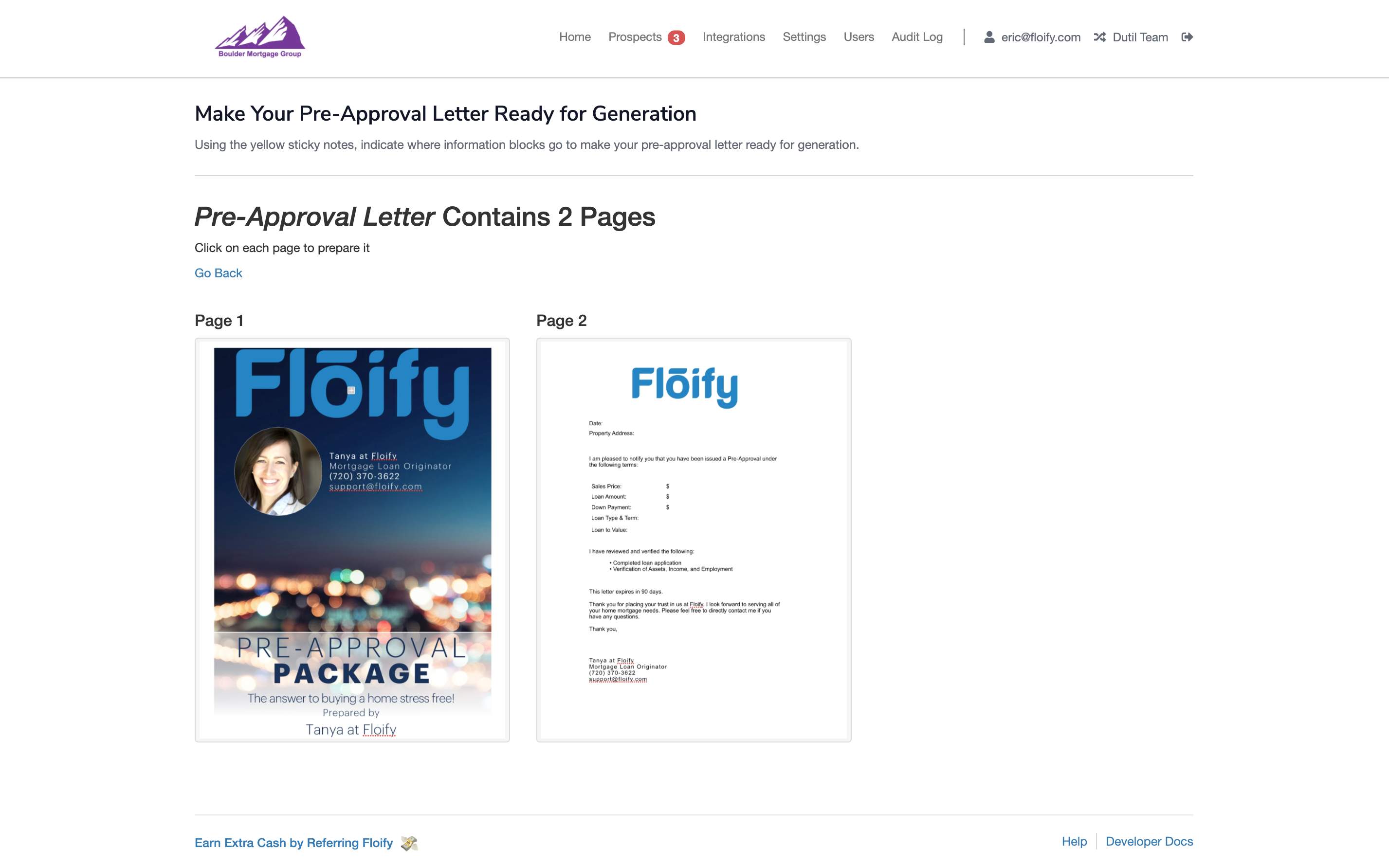 The fields we have available to use on your letter are as follows:
Borrower Name(s)
Borrower First Name(s)
Date
Property Address
Loan Type
Actual Sales Price
Loan To Value
Down Payment
Seller Paid Closing Costs
Personal Note
Docs Owed
Loan Amount
If you need a field on your template that you don't see above, you can use the Personal Note field to accommodate it.
Drag and drop the yellow tags at the top onto your pre approval letter where you want the data to populate on the letter. Keep in mind each tag can only be used once. Make sure you select Save to confirm the changes:
Note: The tags tend to appear on the template higher than placed. You will need to place them onto the document a little lower than where you'd like the information to populate.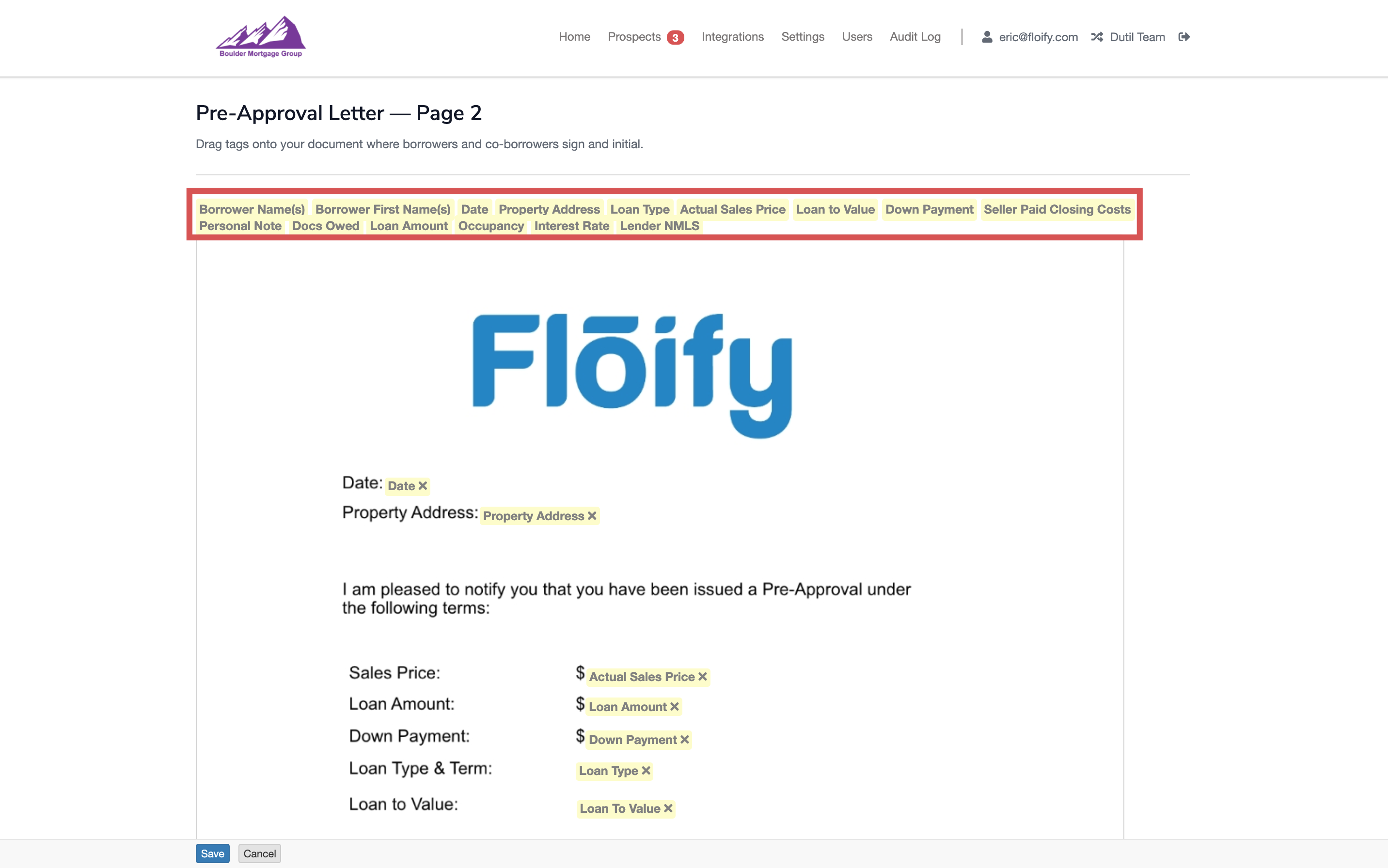 Success! Your pre-approval template is ready for use.