Overview
The Realtors, Partners settings allow for you to make various configuration changes to your realtor/partner contacts and your pre-approval letter template.
Among these settings, you'll have access to view your co-branded page with your realtor or partner.
How to Set Up
From your loan pipeline, navigate to Settings and select the Realtors, Partners tab: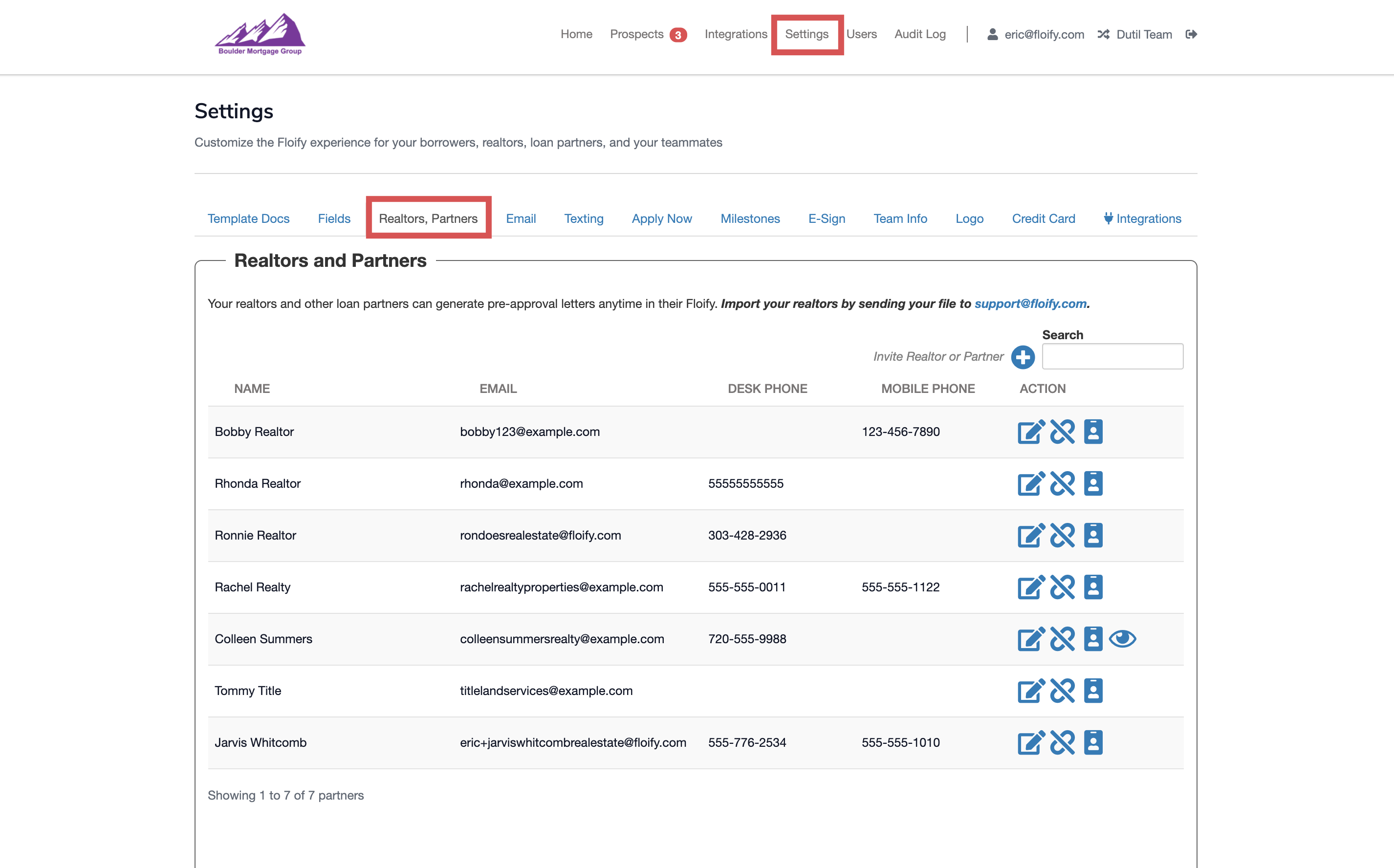 A preview icon for the realtor or partner will be available towards the right of the realtor or partner name and contact information if you've enabled co-branding for this contact. This icon will display for any realtor or partner that has co-branding enabled:
To set up co-branding for a realtor or partner, you can follow the instructions listed here: Co-Brand With My Realtor or Partner.

Select the icon to preview the co-branded landing page: