Overview
The Realtors, Partners settings allow for you to make various configuration changes to your realtor/partner contacts and your pre-approval letter template.
Among these settings, you'll have access to unlink from a realtor or partner so that they are no longer included in your Floify partner list.
How to Set Up
From your loan pipeline, navigate to Settings and select the Realtors, Partners tab: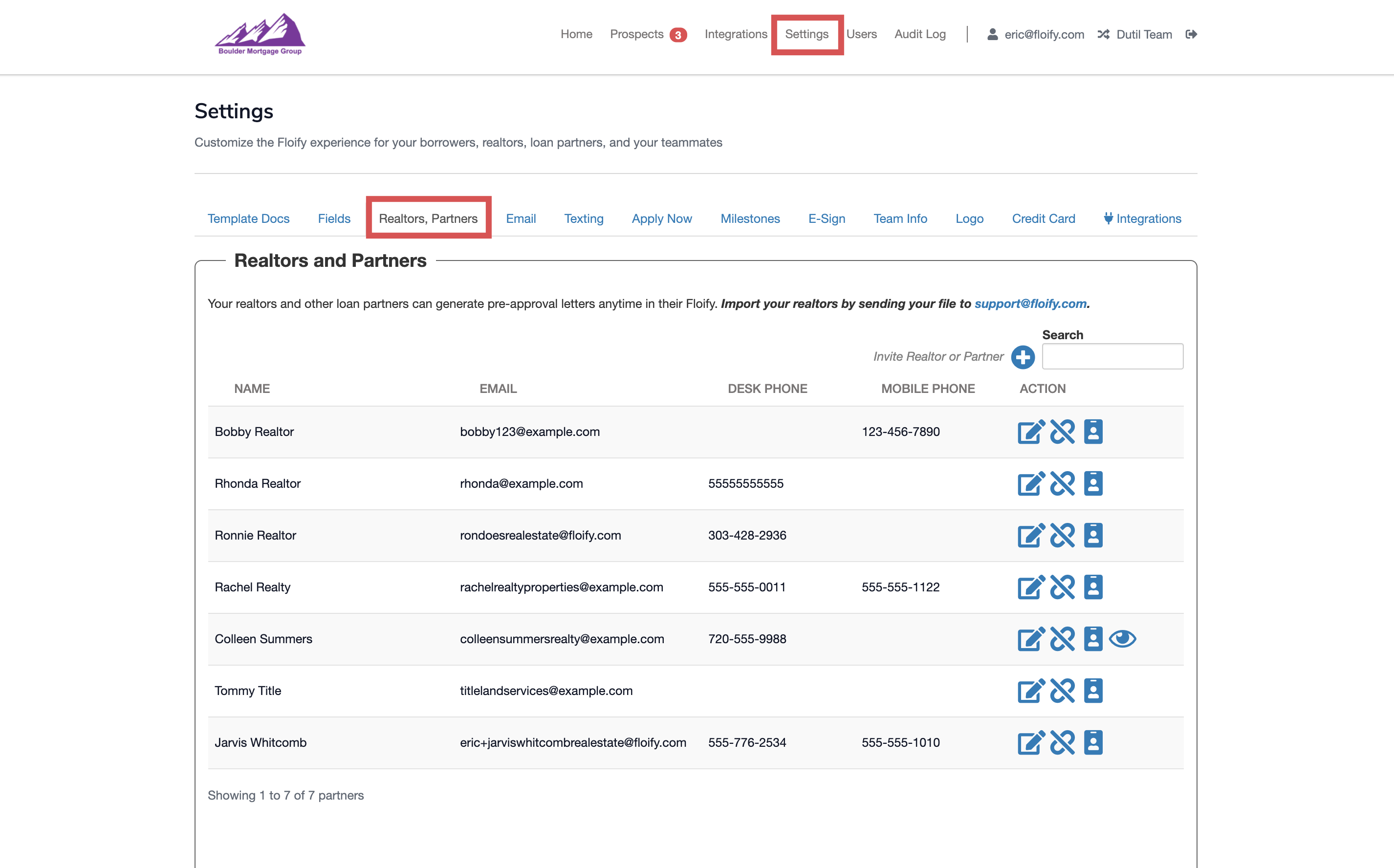 Select the Unlink from Partner option towards the right of the realtor or partner name and contact information: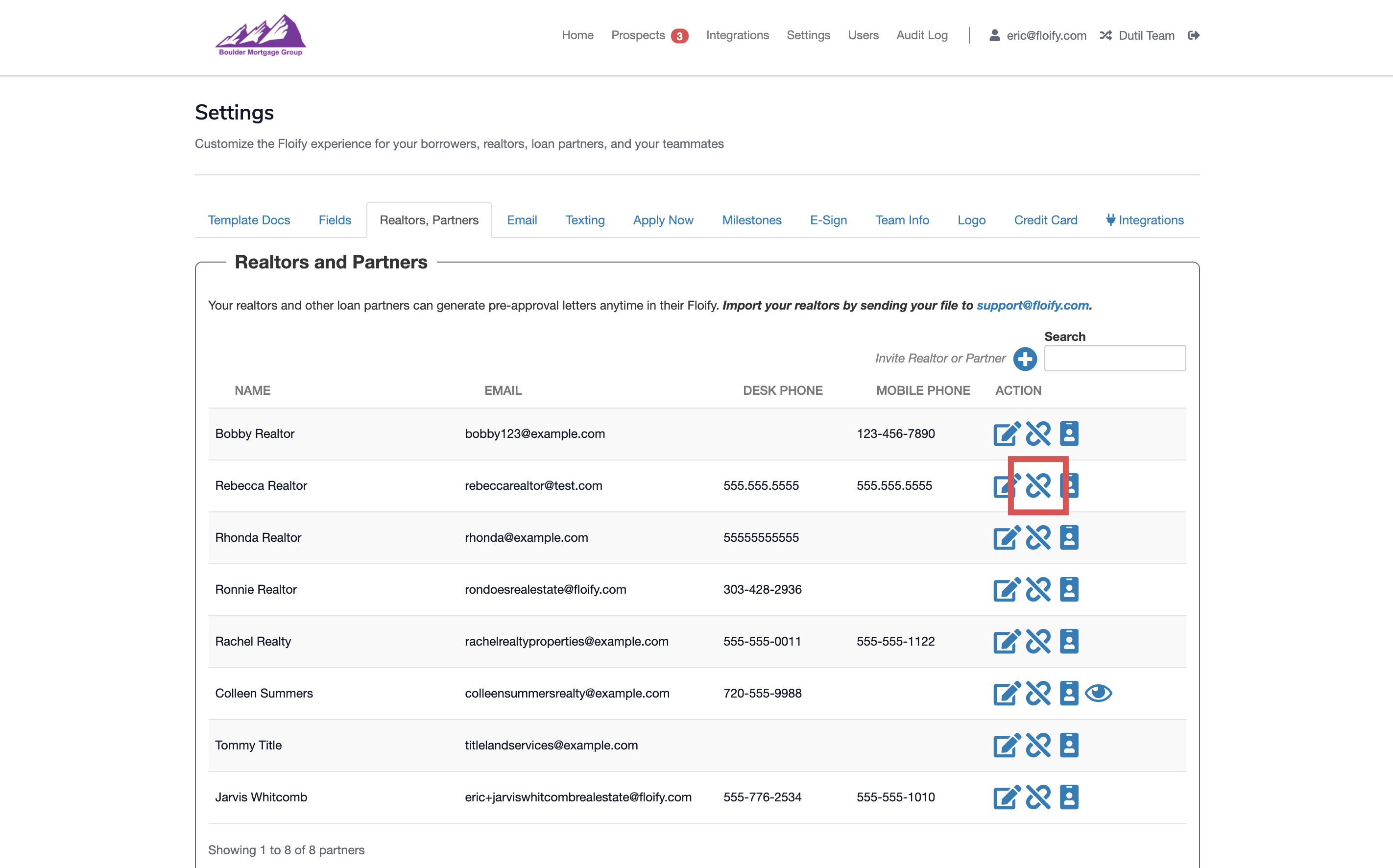 Confirm by selecting the Unlink from Partner button:
Note: This partner will remain in the Floify global database. You will simply no longer see them in your partner list.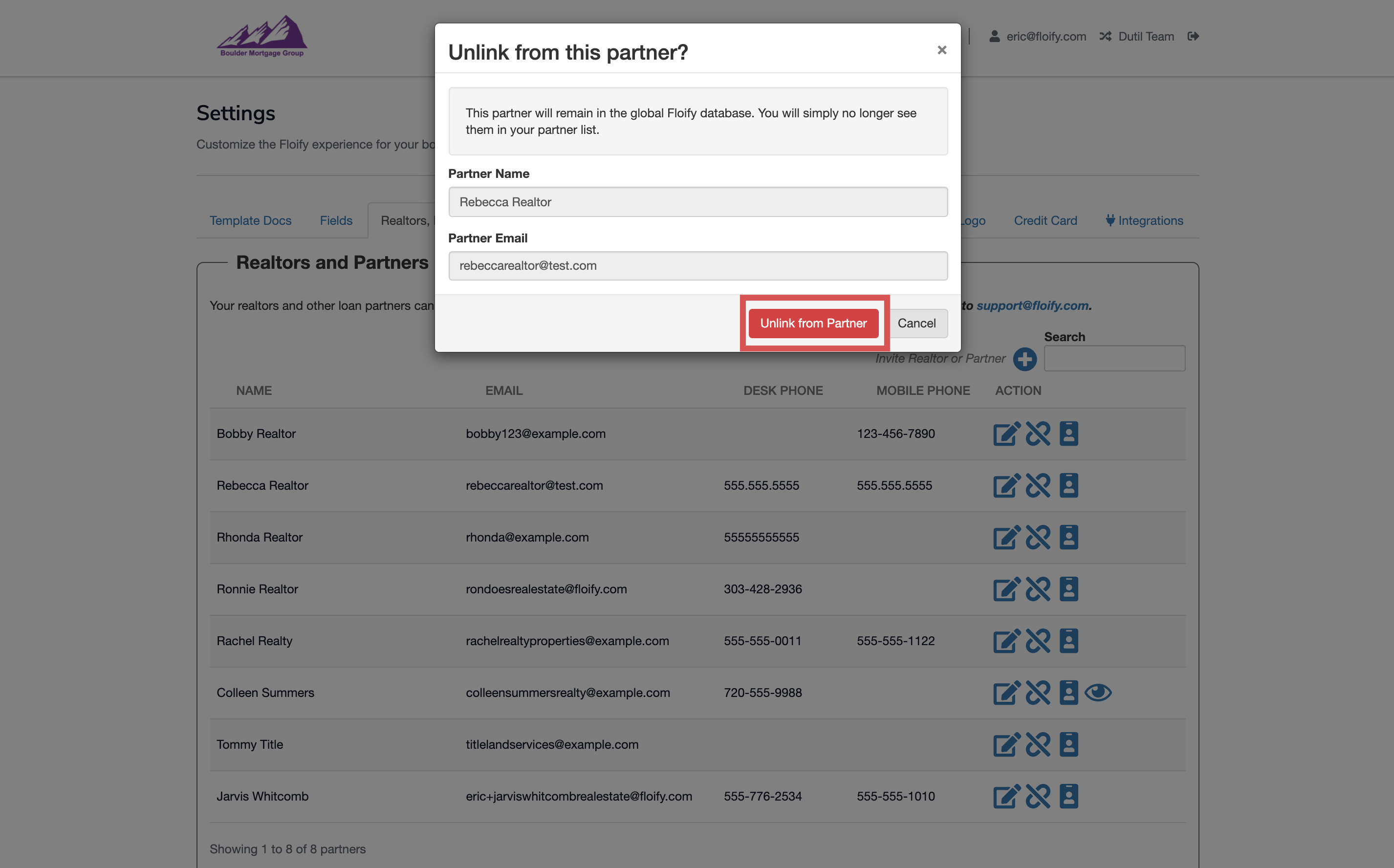 Success! The partner will no longer be shown in your Floify partner list.