Overview
The loan pipeline is where you will manage all of your borrowers, including reviewing application and document data, making adjustments to the loan flow, and locating any additional information regarding the loan.
Among these options, you will have the option to start a new loan flow.
When you're ready to start requesting documents from borrowers, automating their status updates, and keeping your partners in the loop, it's time to start a new loan flow. This will manually create a record for your borrower without prompting them to complete a loan application first.
How to Use
From your team pipeline, click the blue Start New Loan Flow button: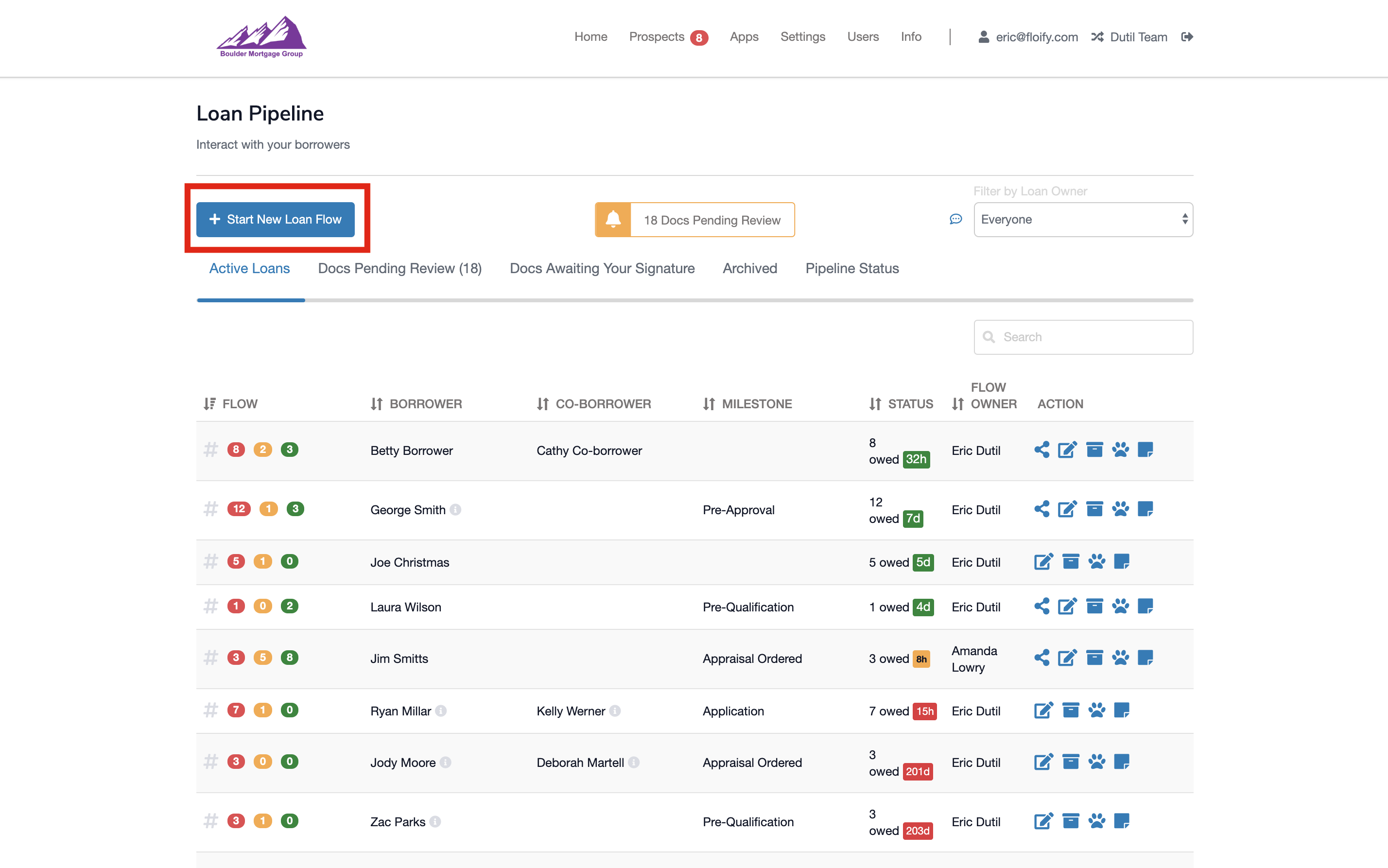 On the Start New Loan Flow page, you will be prompted to provide some basic borrower information for your borrower and co-borrower (if applicable), including their email address, name, and phone number: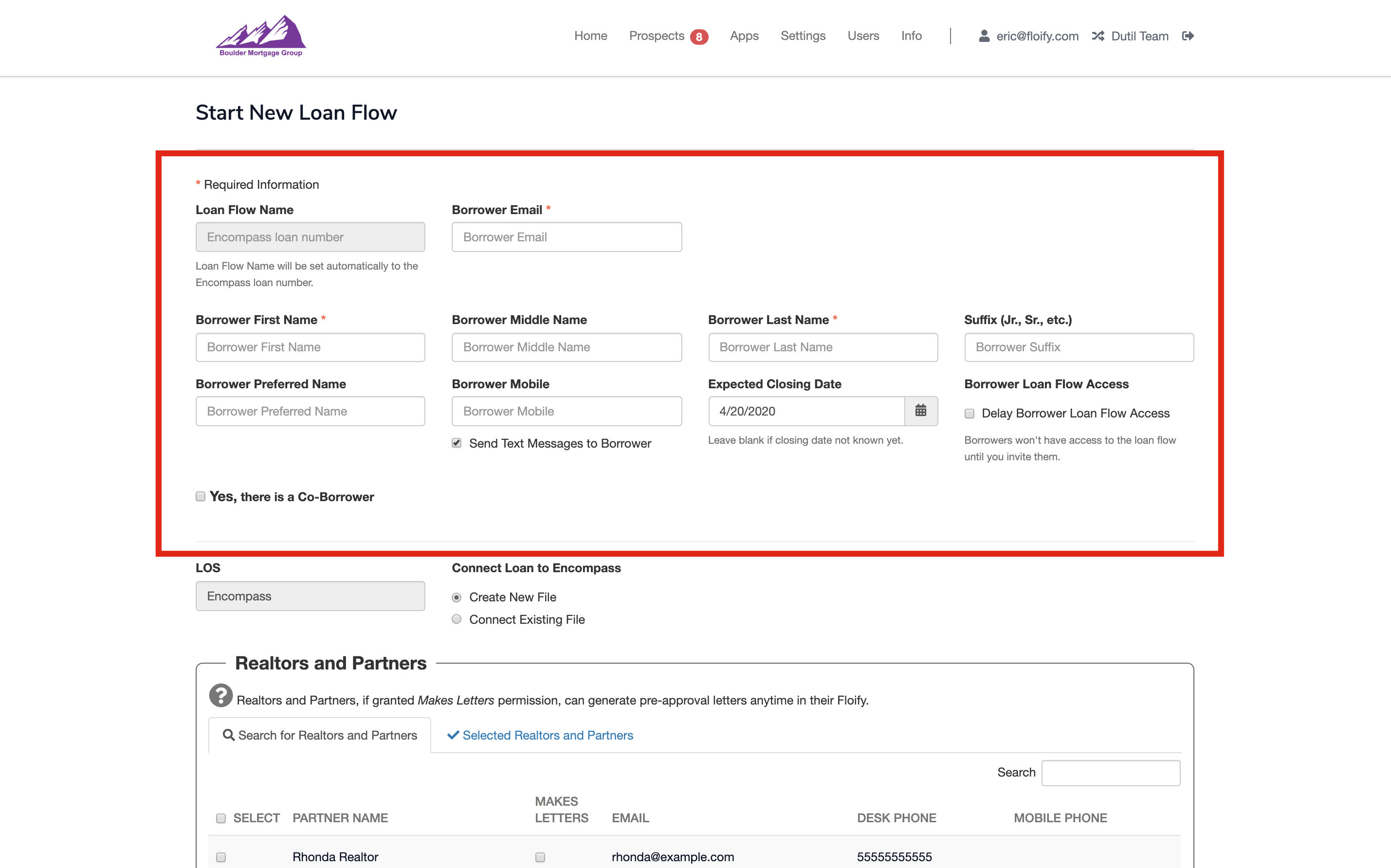 You can also invite a realtor or partner to the loan flow if you need. Adding a realtor or partner to the loan will allow them to follow along in the loan flow process by receiving milestone notifications and by giving them limited access to the borrower portal. Select the box to the left of their name to provide this access: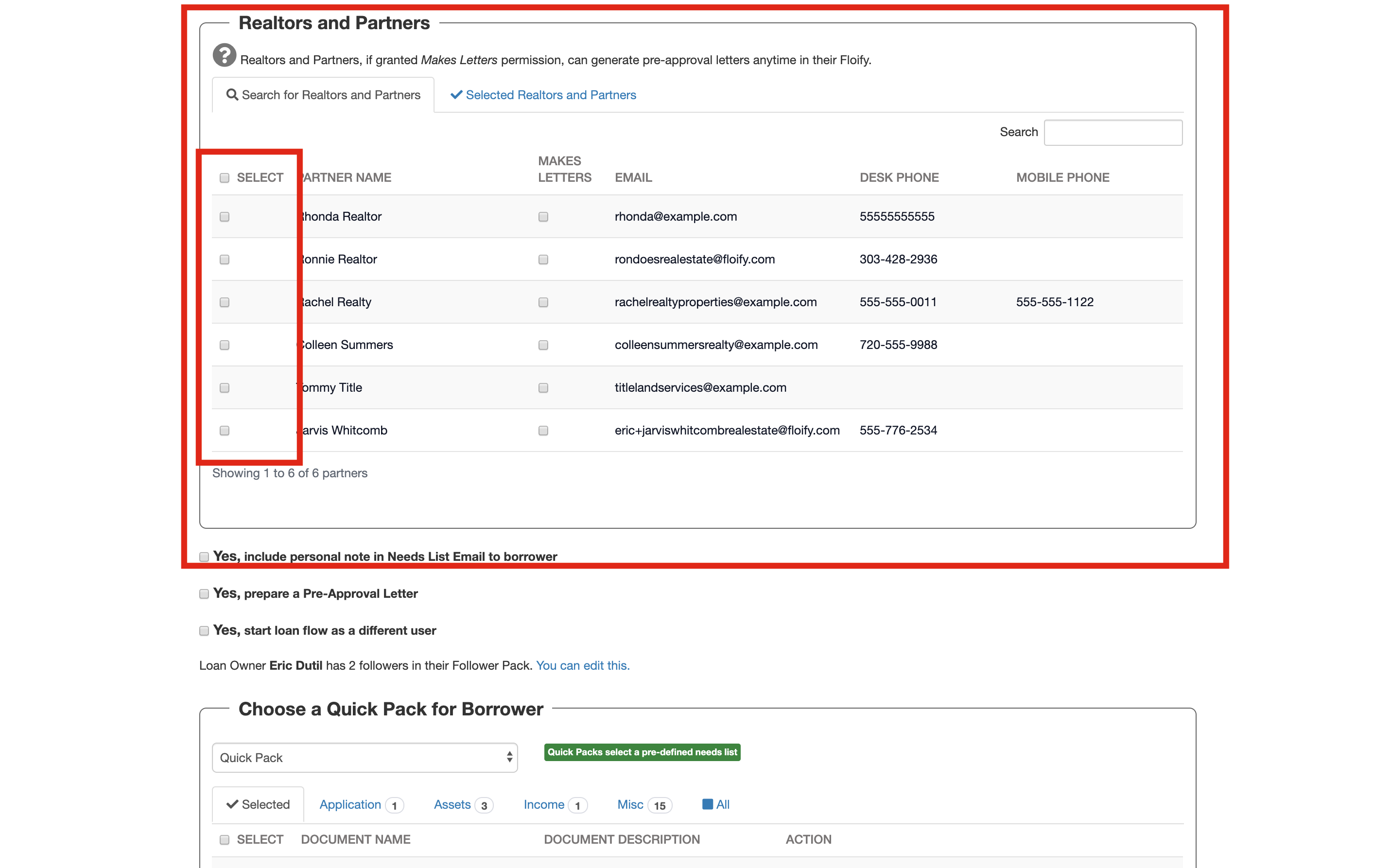 You can also give them permission to generate a pre-approval letter on your behalf by checking the box in the Makes Letters column: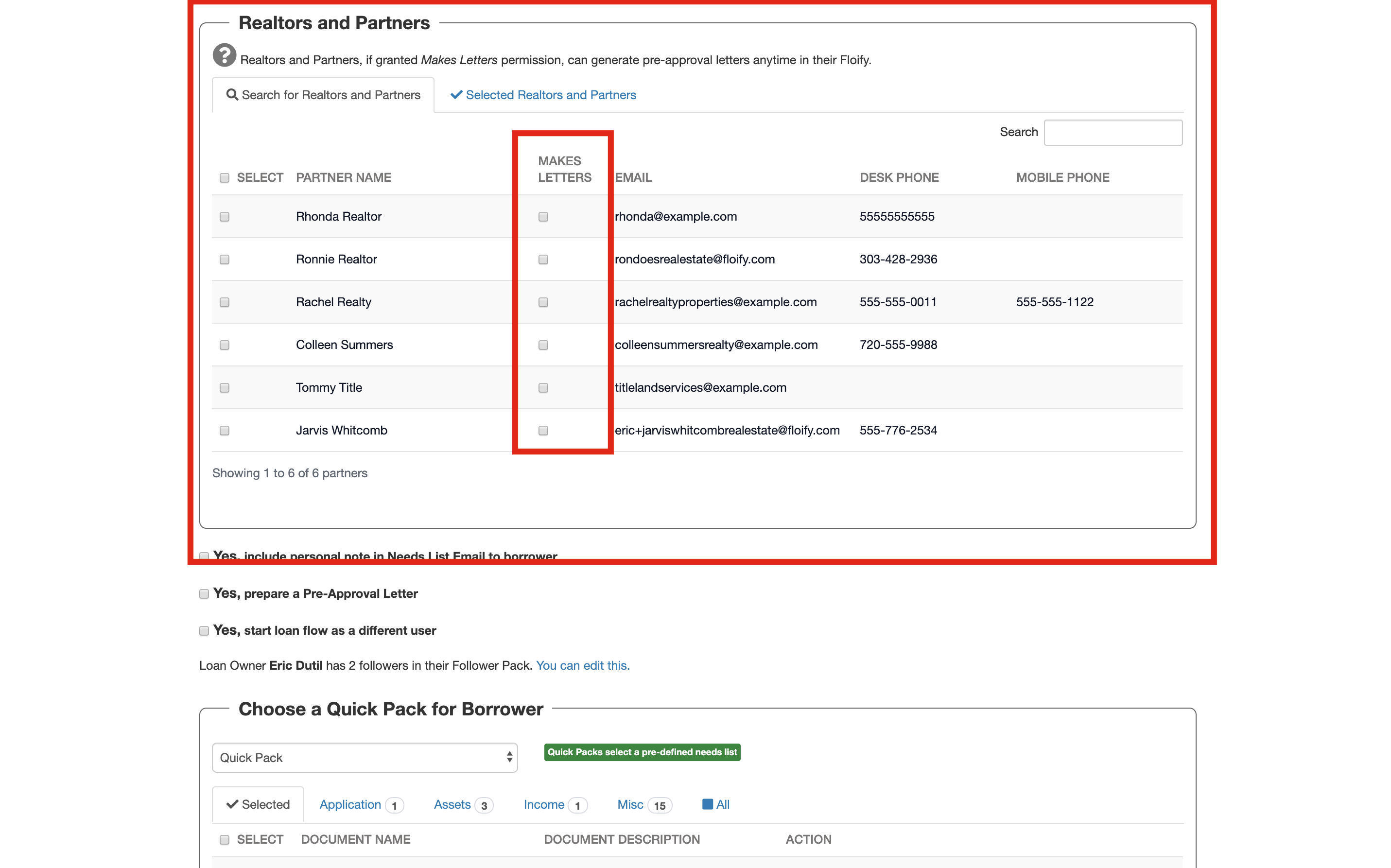 The section below will allow you to prepare your pre-approval letter if you'd like. This is where you are setting the parameters for the specific borrower including maximum sales price, max seller paid costs, and down payment limits: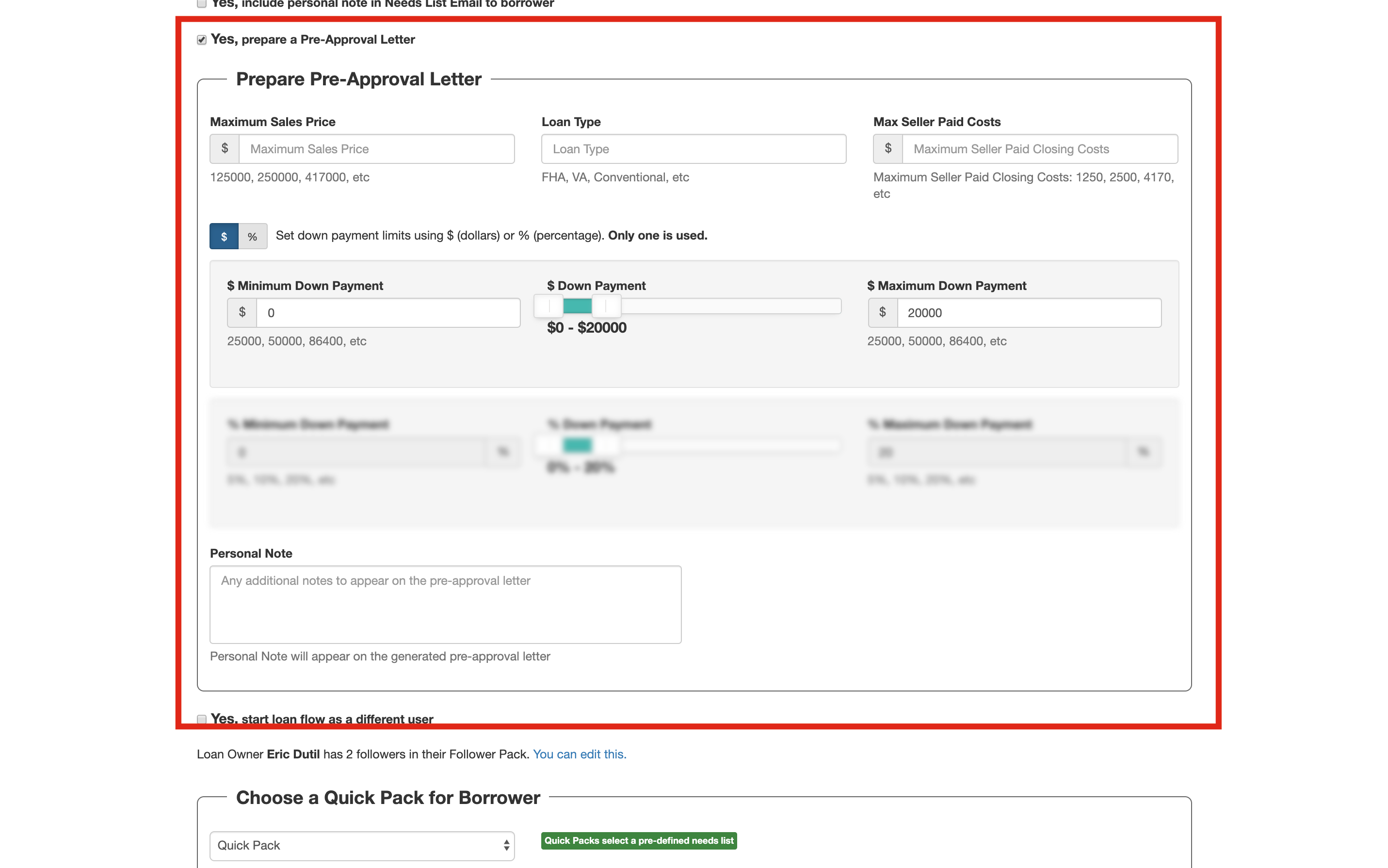 You will have two sections to add in document requests. Choose a Quick Pack for Borrower allows you to select from a quick pack for your predetermined needs list items. You can also choose from your full collection of template documents by navigating to the All tab: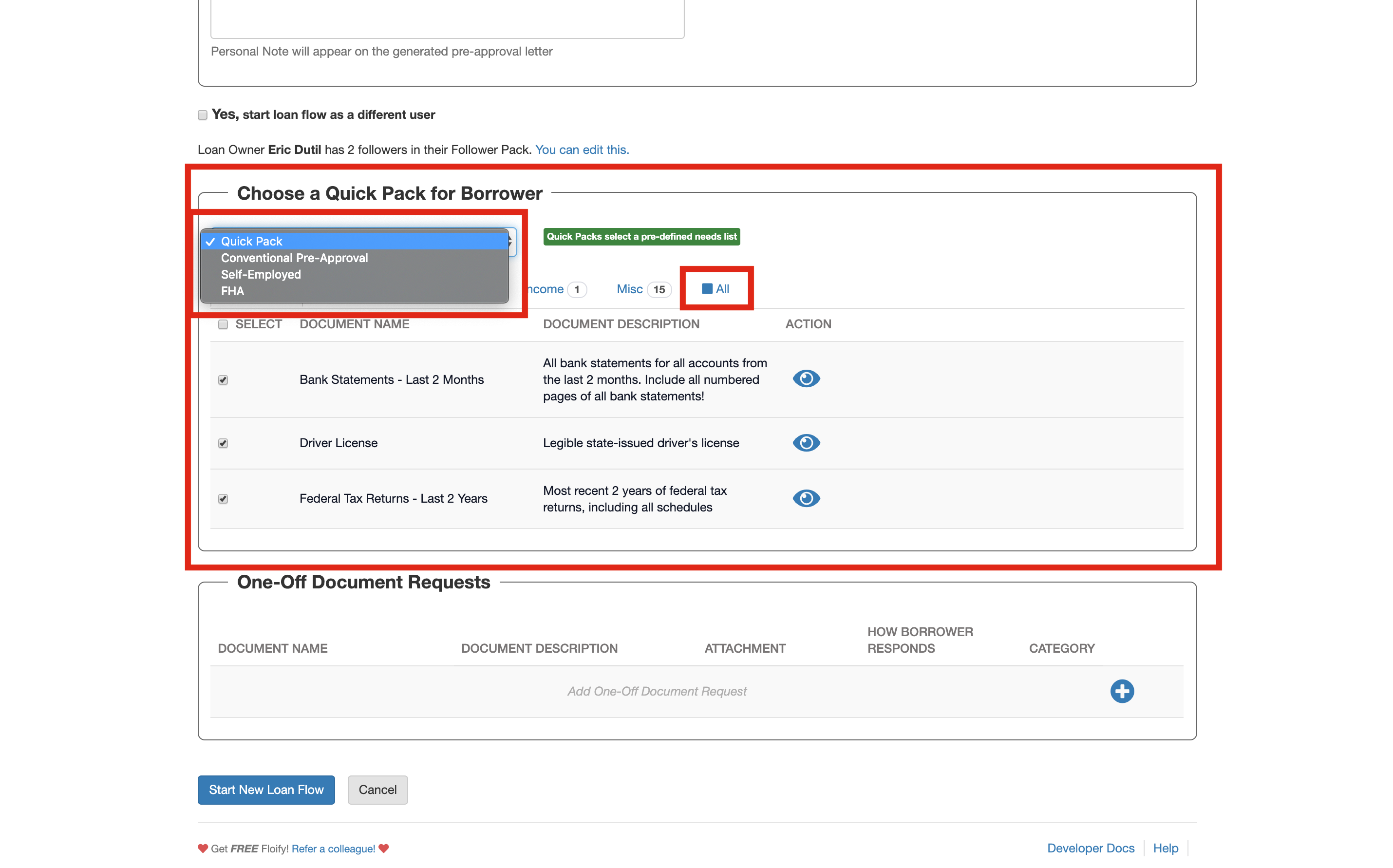 The One-Off Document Requests section allows you to add something that is not in your list of template documents, more uncommon, or just specific to the borrower themselves. Select the plus sign icon to the right to manually enter all the details for the document request yourself: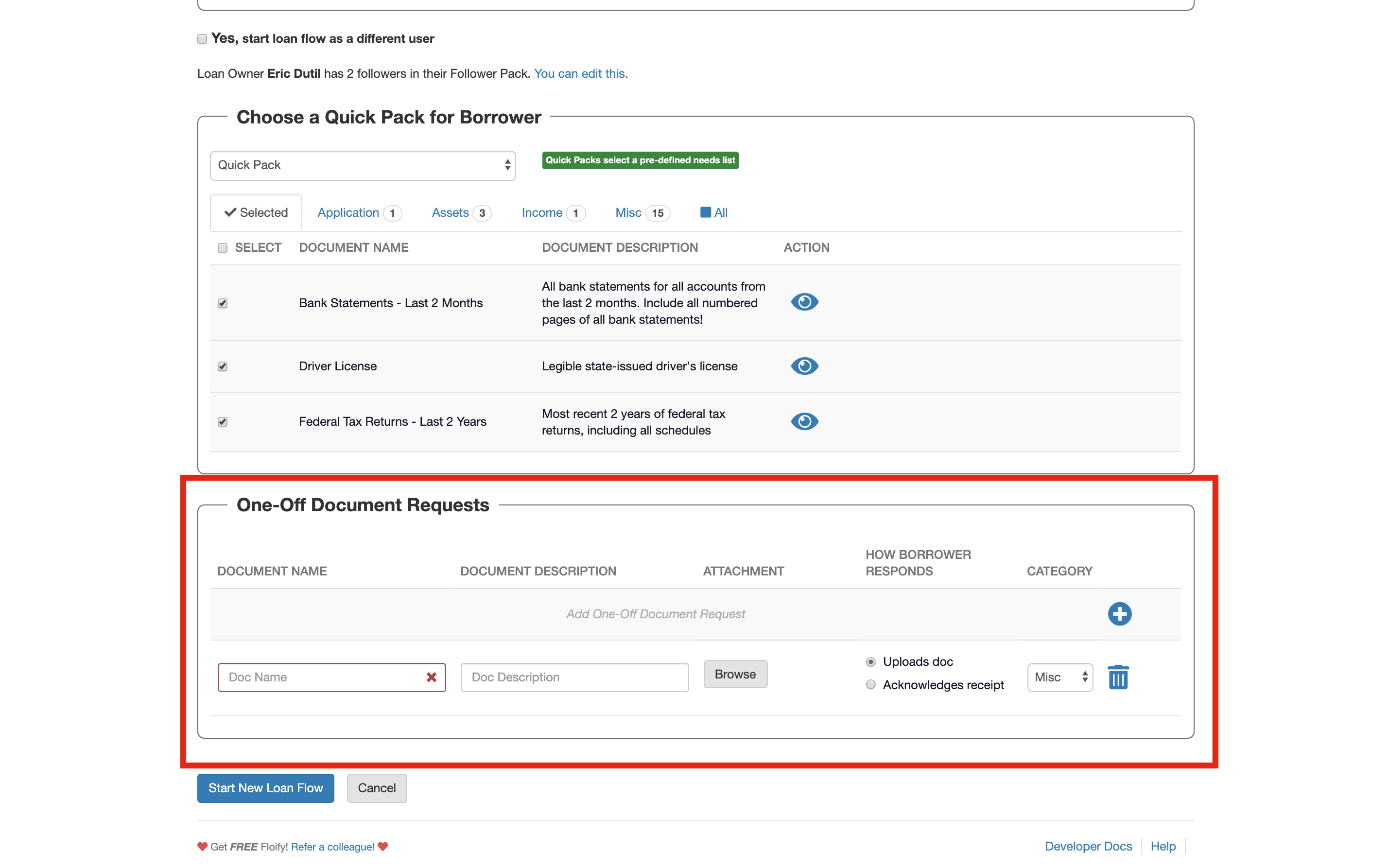 Once everything is filled out and ready to go, you'll select the Start New Loan Flow button at the bottom of the page to create the file for the borrower. This will trigger your initial 'Needs List' email and your borrower can start uploading documents right away!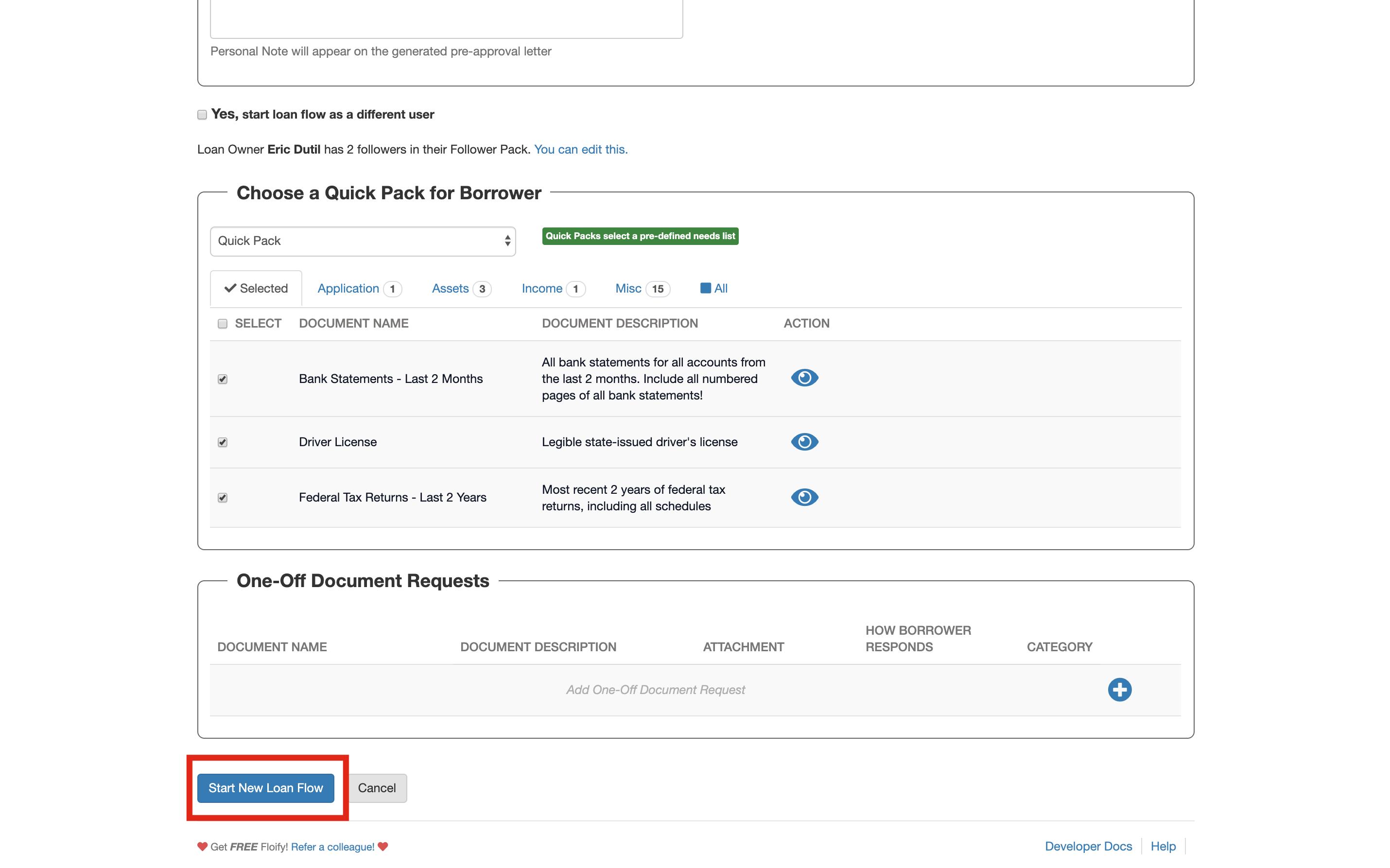 The loan flow will now show up in your active loan pipeline.