Who is Whiteboard?
Named one of the most innovative companies by HousingWire Tech100 for the past three years, Whiteboard Mortgage CRM was created for mortgage professionals by some of the industry's top producers. We're obsessed with helping LO's and branch managers build their teams and grow their businesses by creating better relationships with clients and referral partners.
Learn more at WhiteBoardCRM.com
Integration type: CRM
What will the Floify—Whiteboard Integration support?
Loan originators who utilize Whiteboard to power their customer database and marketing workflows can now connect the CRM with their Floify point-of-sale to help streamline redundant data processes.
When the integration is configured and active, Whiteboard will automatically create a client and mortgage record when a prospect completes a Floify 1003 loan application.
This action ensures that new prospects who enter the LO's pipeline via Floify are entered into LO's Whiteboard CRM without requiring staff to duplicate data entry. Whiteboard will also assign the record to the Pre-Qual pipeline sequence at this time, which kicks off the automated campaign emails, texts, and internal task reminders.
How to Set Up and Use
From the team pipeline, choose the team name in the upper right-hand corner and select the option to navigate to the Company Dashboard: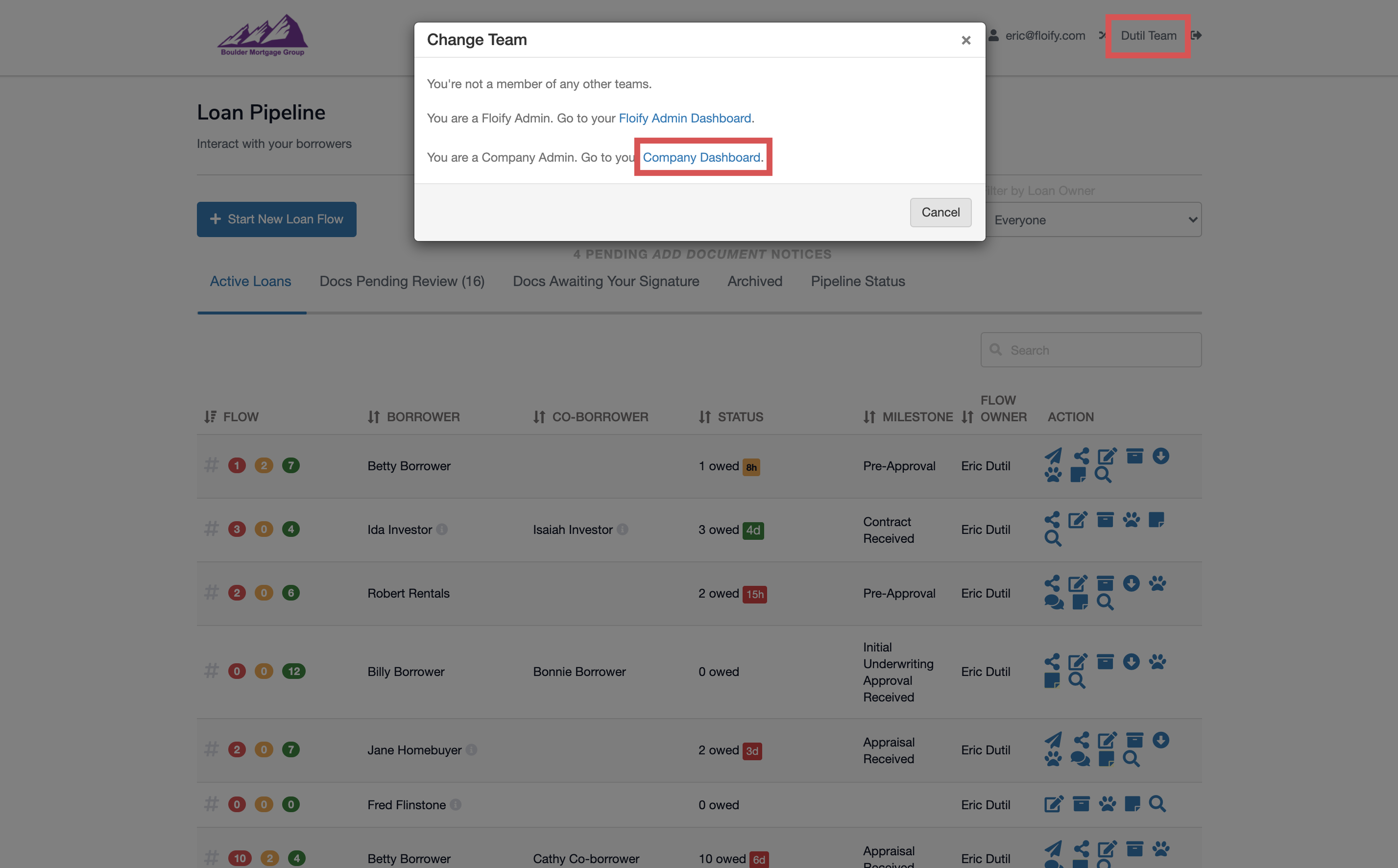 Navigate to Company Settings and select the Integrations tab: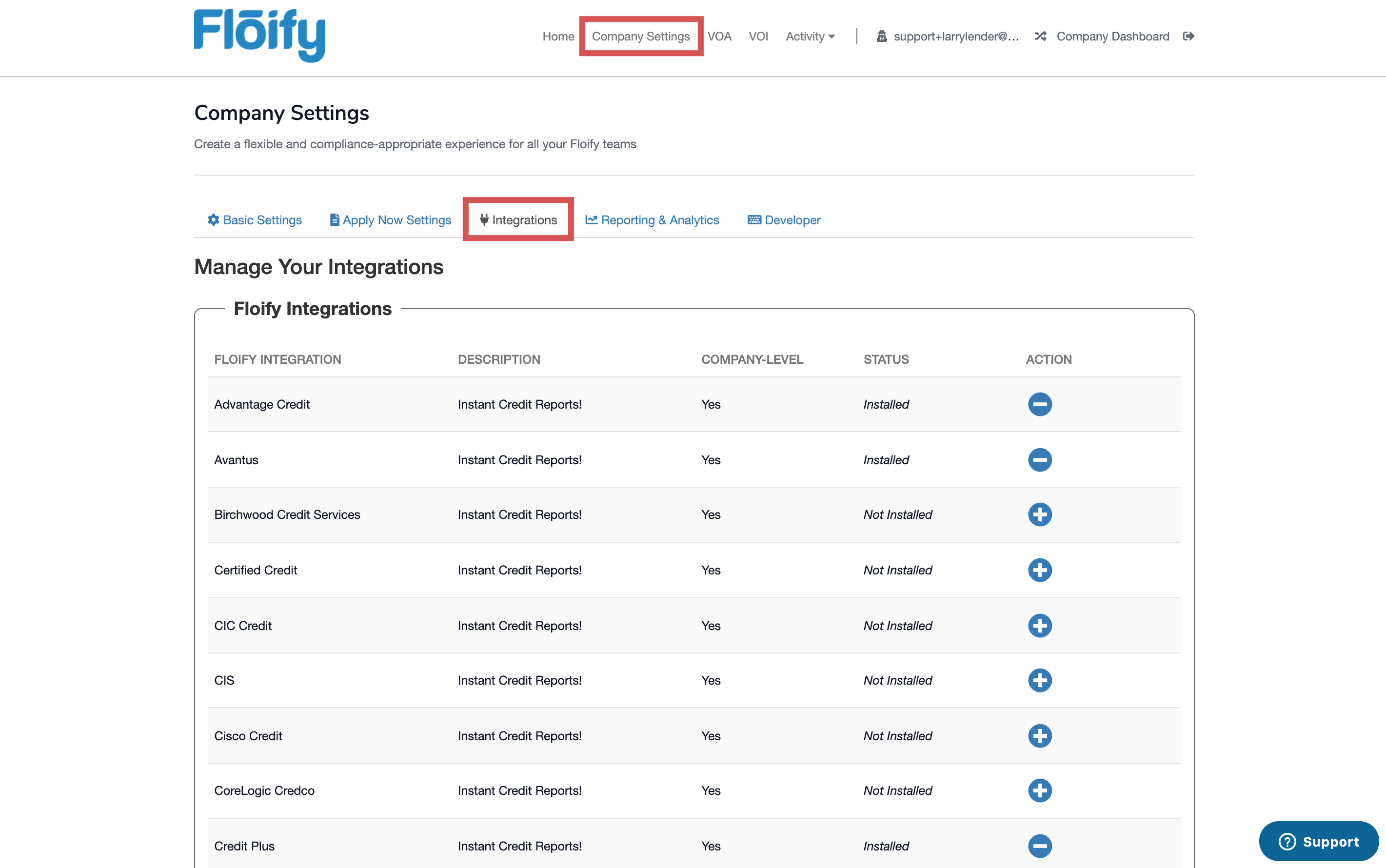 Scroll down to CRM Integrations and locate Whiteboard CRM. Select the plus sign towards the right to install: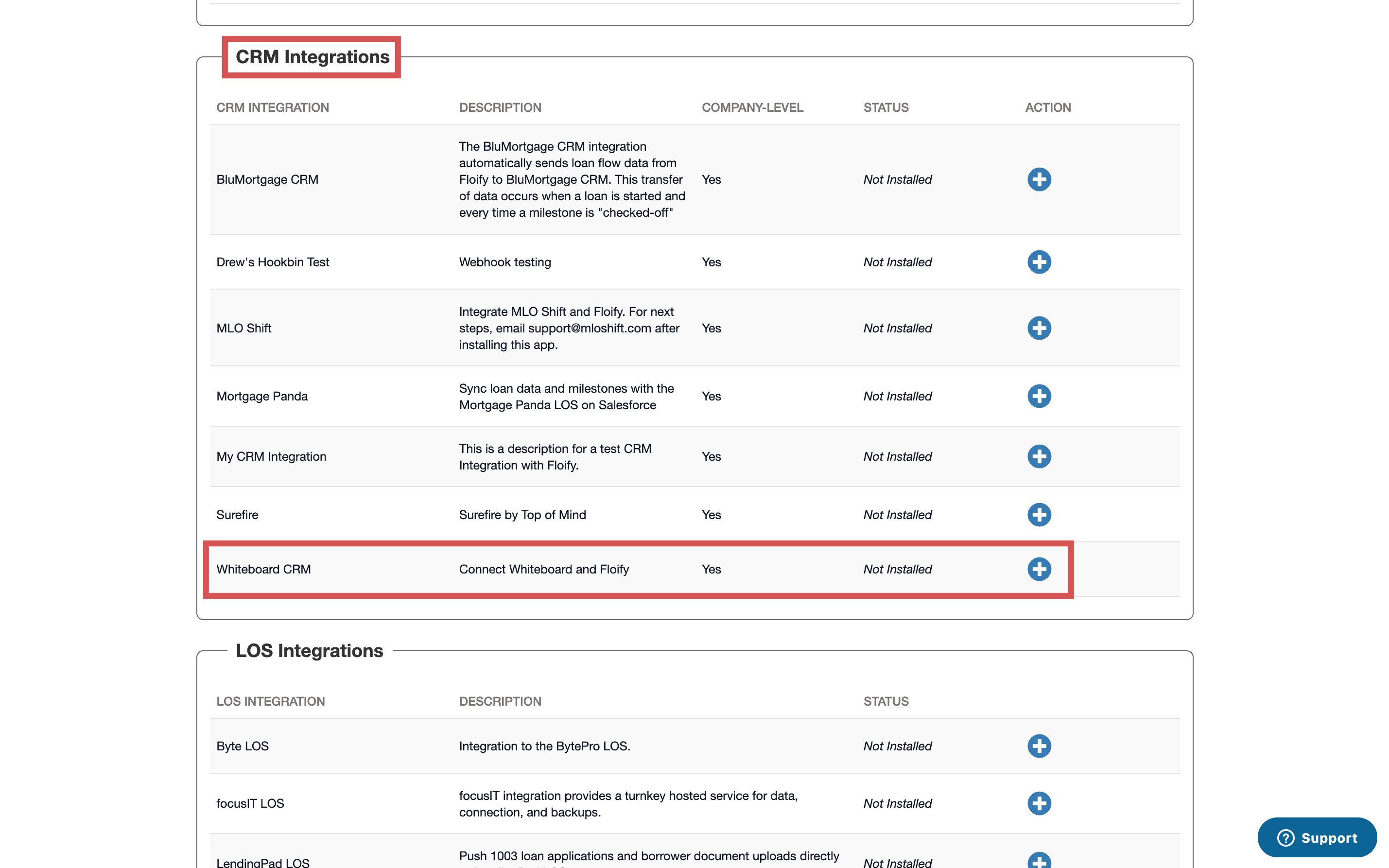 Select Install CRM Integration to install the integration: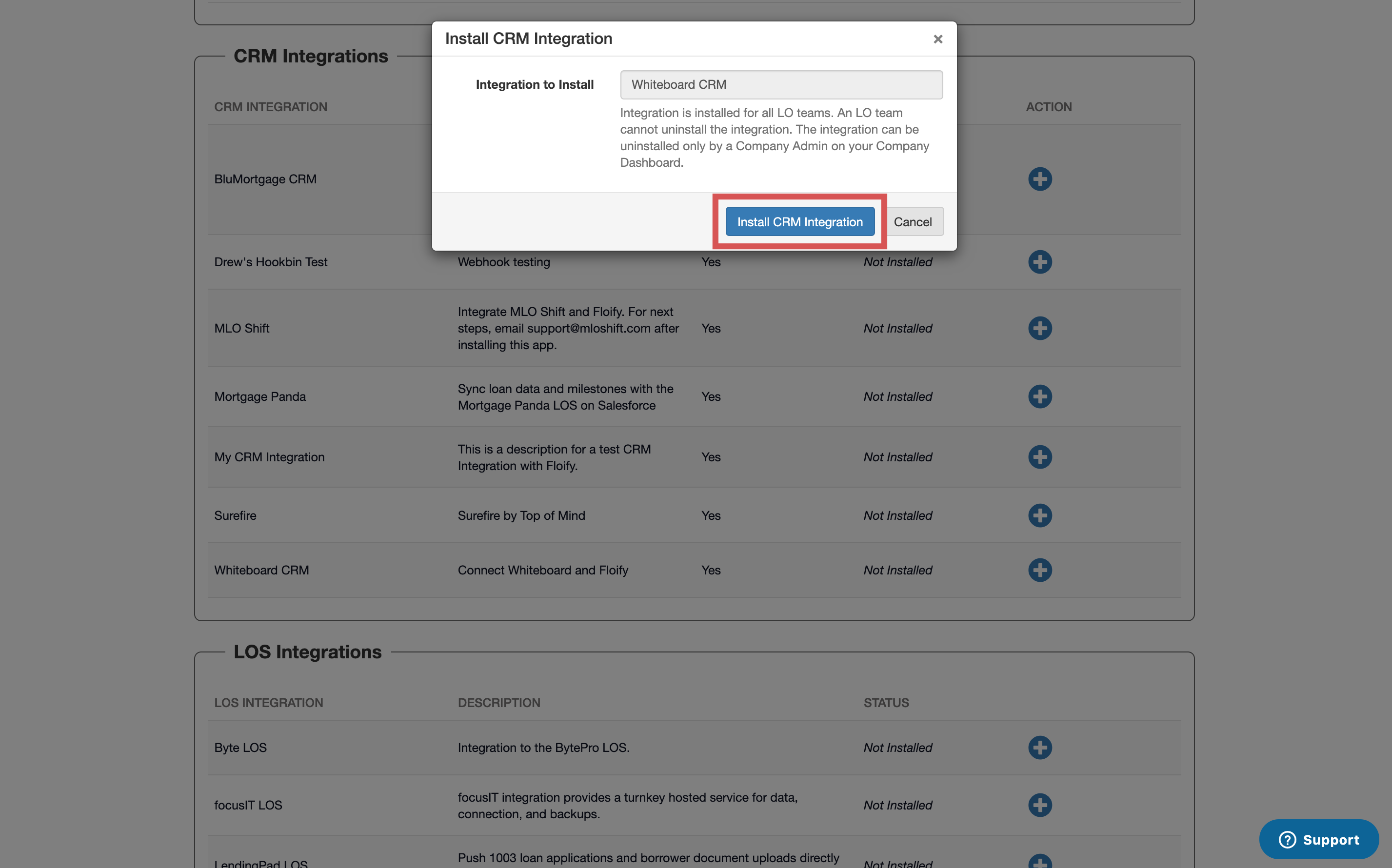 Navigate back Home and select the icon towards the right of the team name to finish configuring the CRM properties: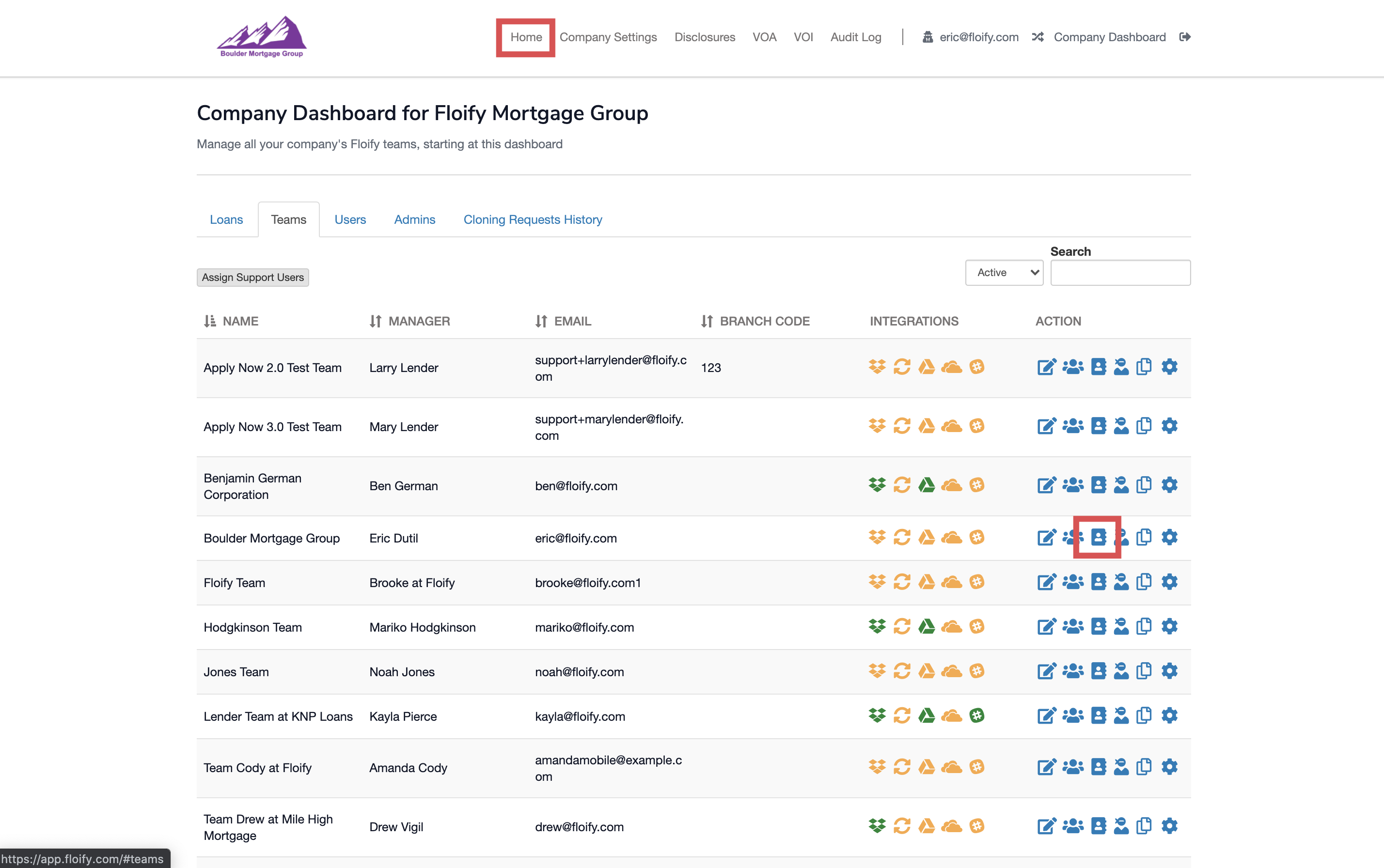 Enter the LeadTokenURL, WhiteboardAccountNumber, and WhiteboardMilestoneURL. These will need to be obtained from Whiteboard directly. You will also need to enter your Floify User API Key. Make sure you select Save to confirm the change:
Note: You can find the Floify User API Key with the instructions here: User API Key