Overview
Floify supports one-way syncing of milestones from Floify to Whiteboard. If a milestone is checked off in Floify, the corresponding milestone can be automatically checked checked off in Whiteboard as well, with notifications being delivered to borrowers.
Floify company administrators can configure the Whiteboard milestone sync for the entire company.
How to Set Up
From the team pipeline, choose the team name in the upper right-hand corner and select the option to navigate to the Company Dashboard:
Navigate to Company Settings and then Basic Settings: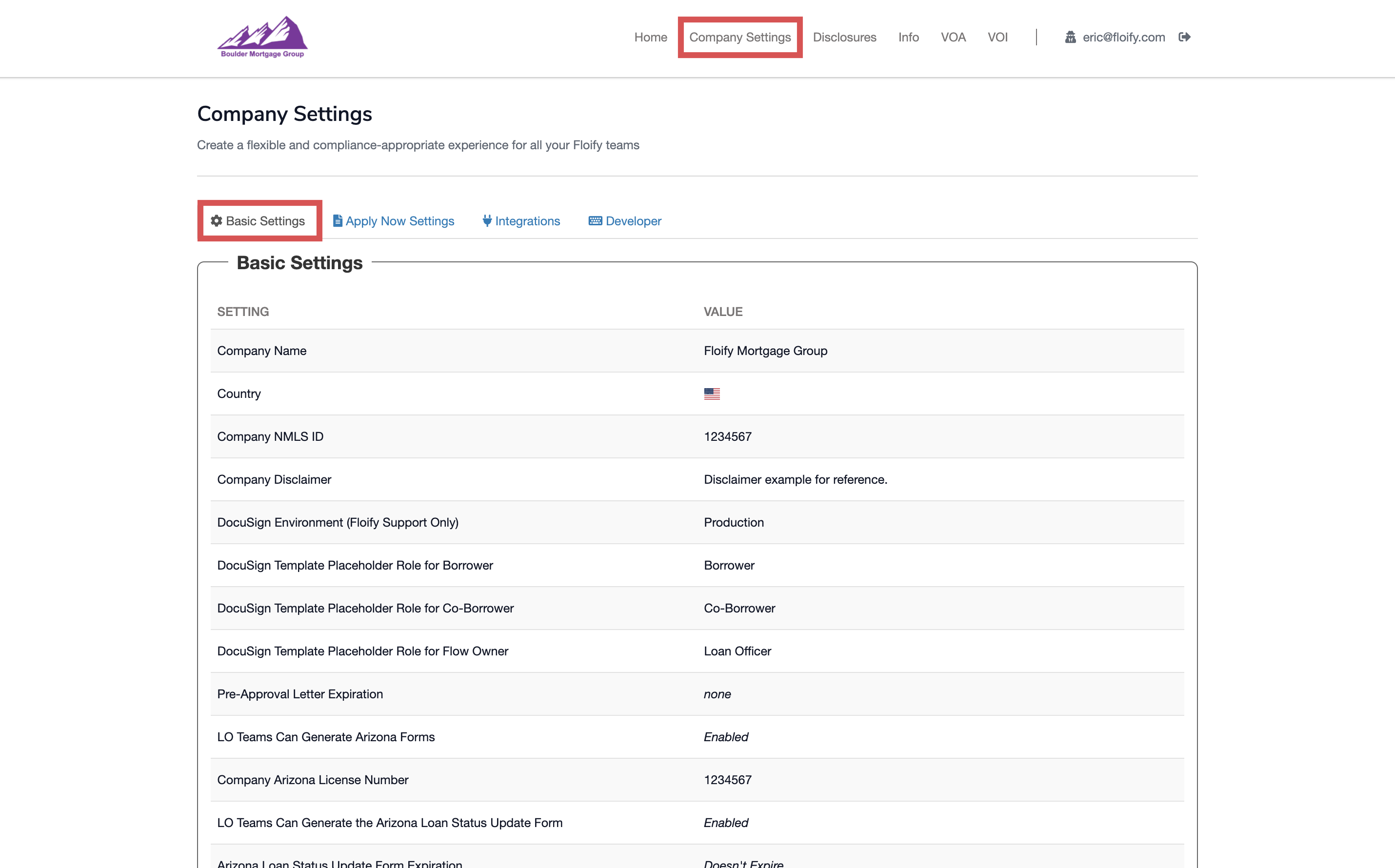 Scroll down to Milestone Settings and select the option to Manage Whiteboard CRM Linking: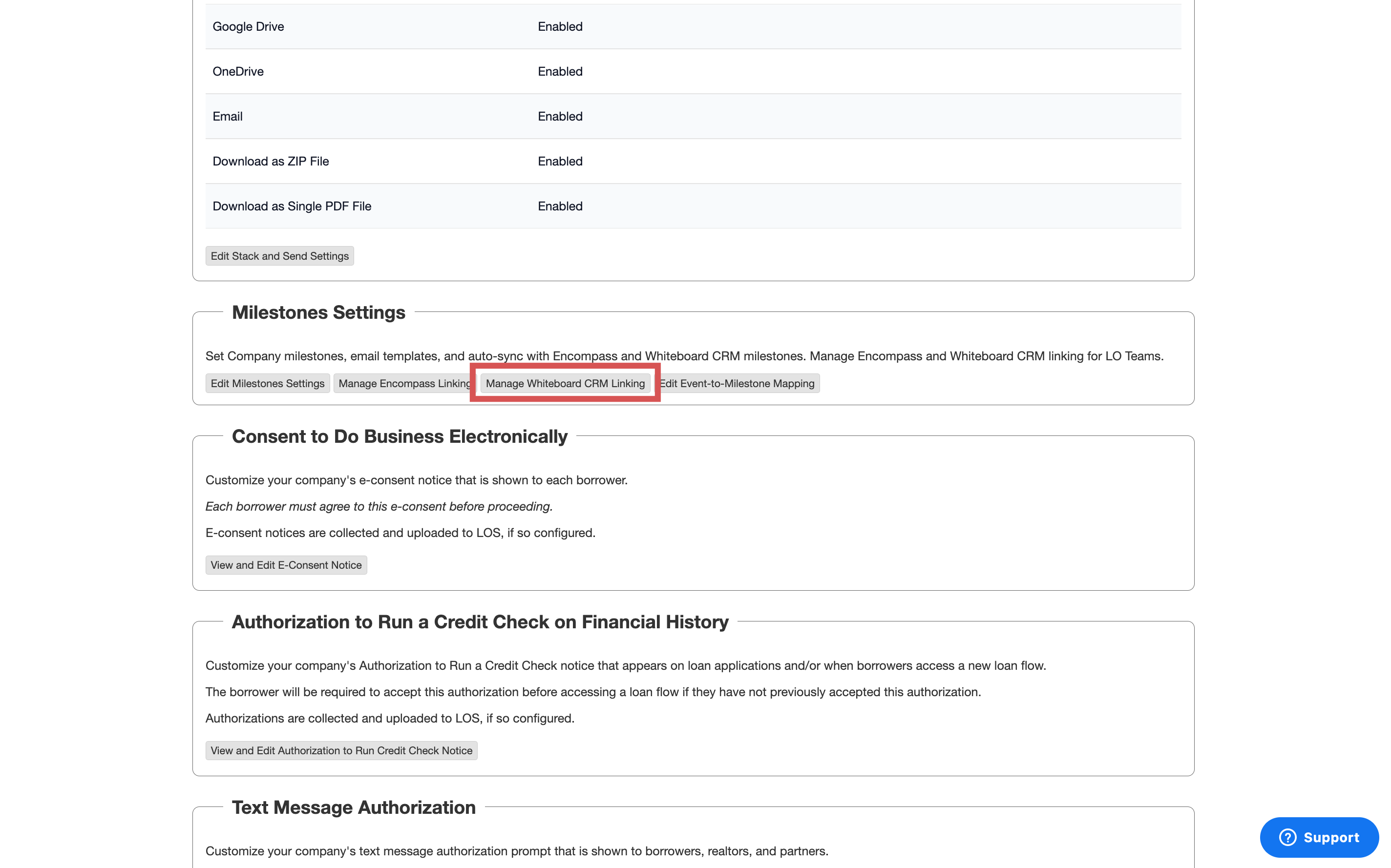 Existing milestone links can be edited or deleted on the right hand side: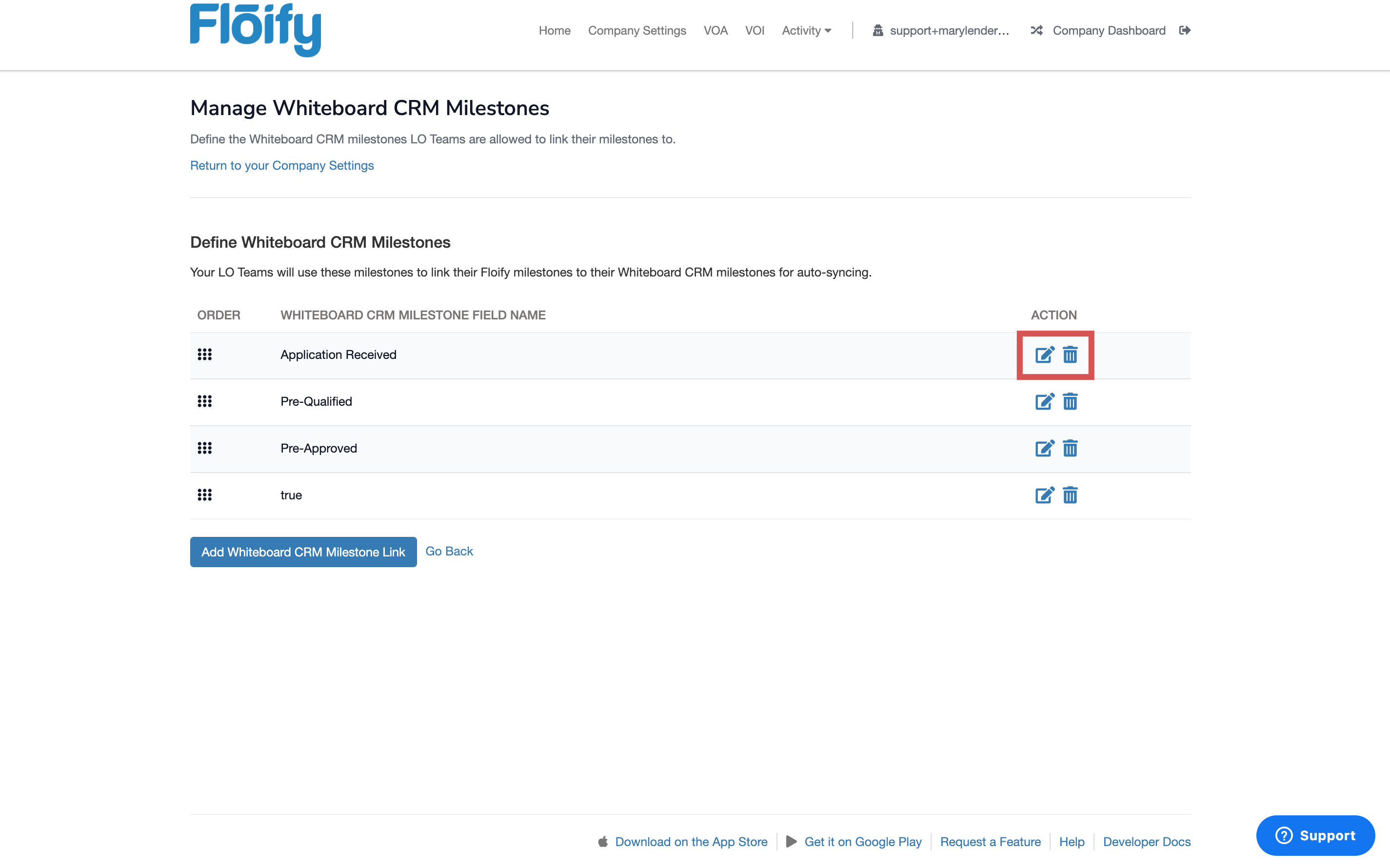 An additional milestone link can be added with the Add Whiteboard Milestone Link option at the bottom: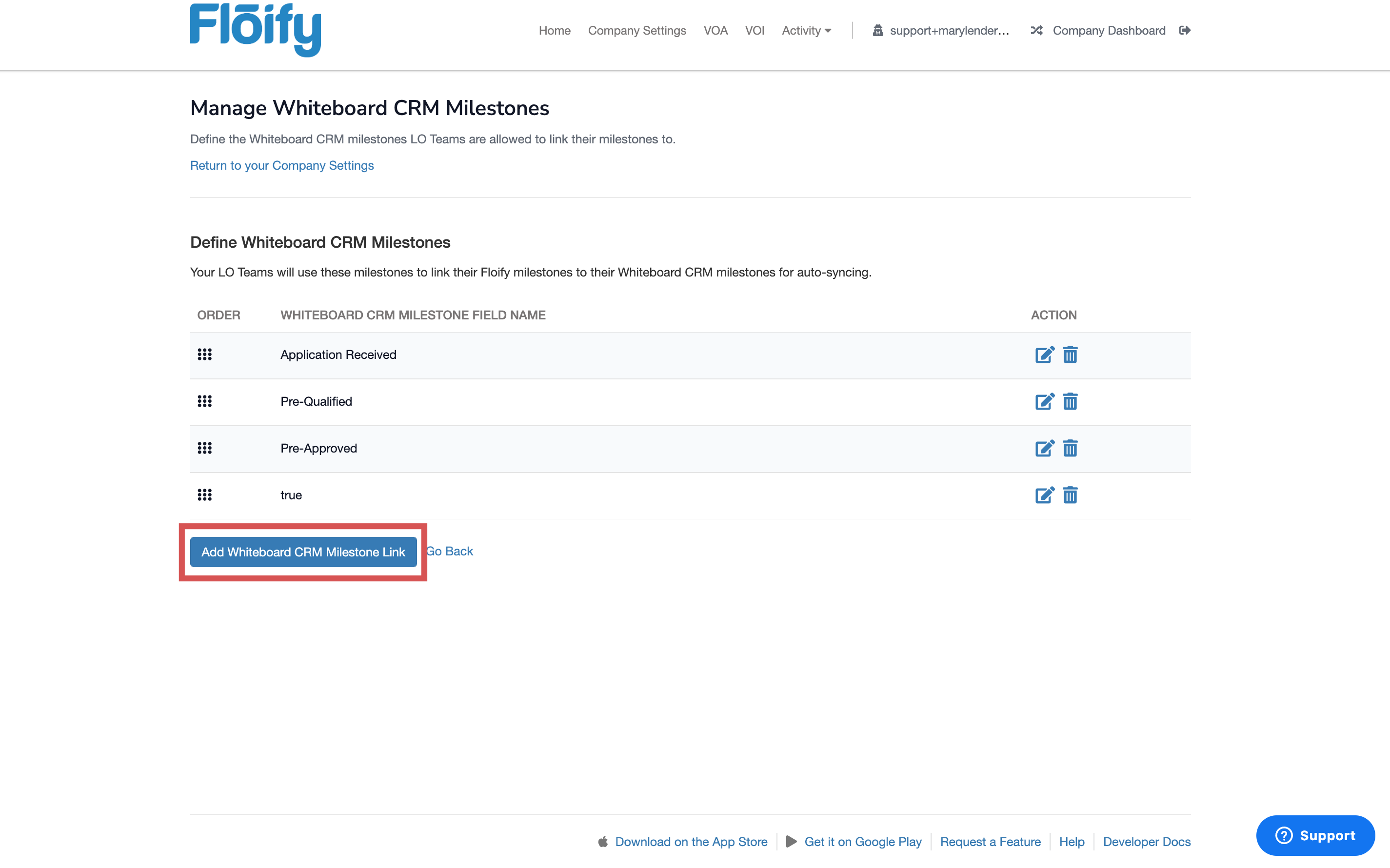 Enter the appropriate Whiteboard Milestone Name. Make sure you select Save to confirm your changes: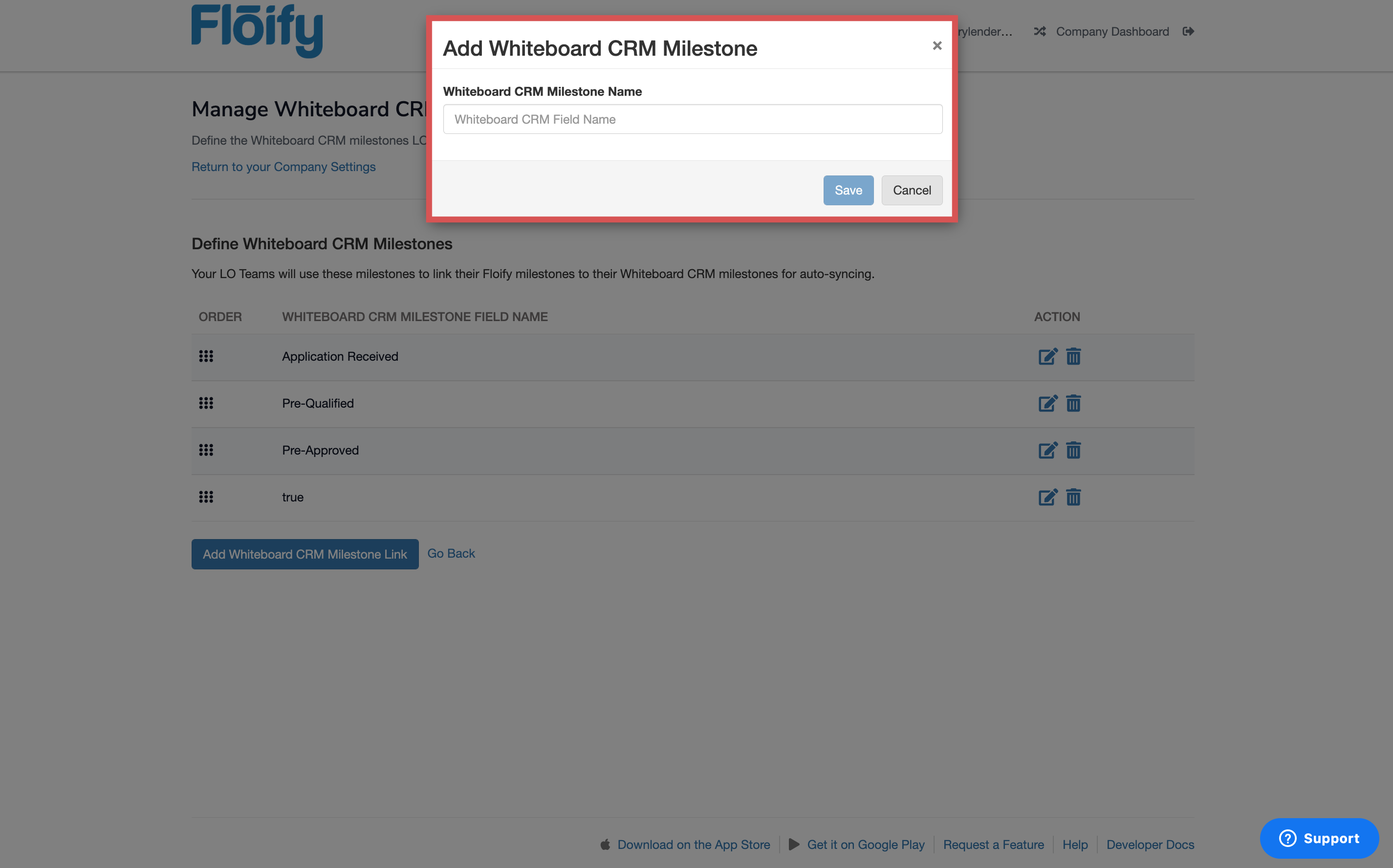 Next, you'll want to configure your milestones at the Team level.
In your team pipeline, navigate to Settings and select the Milestones tab: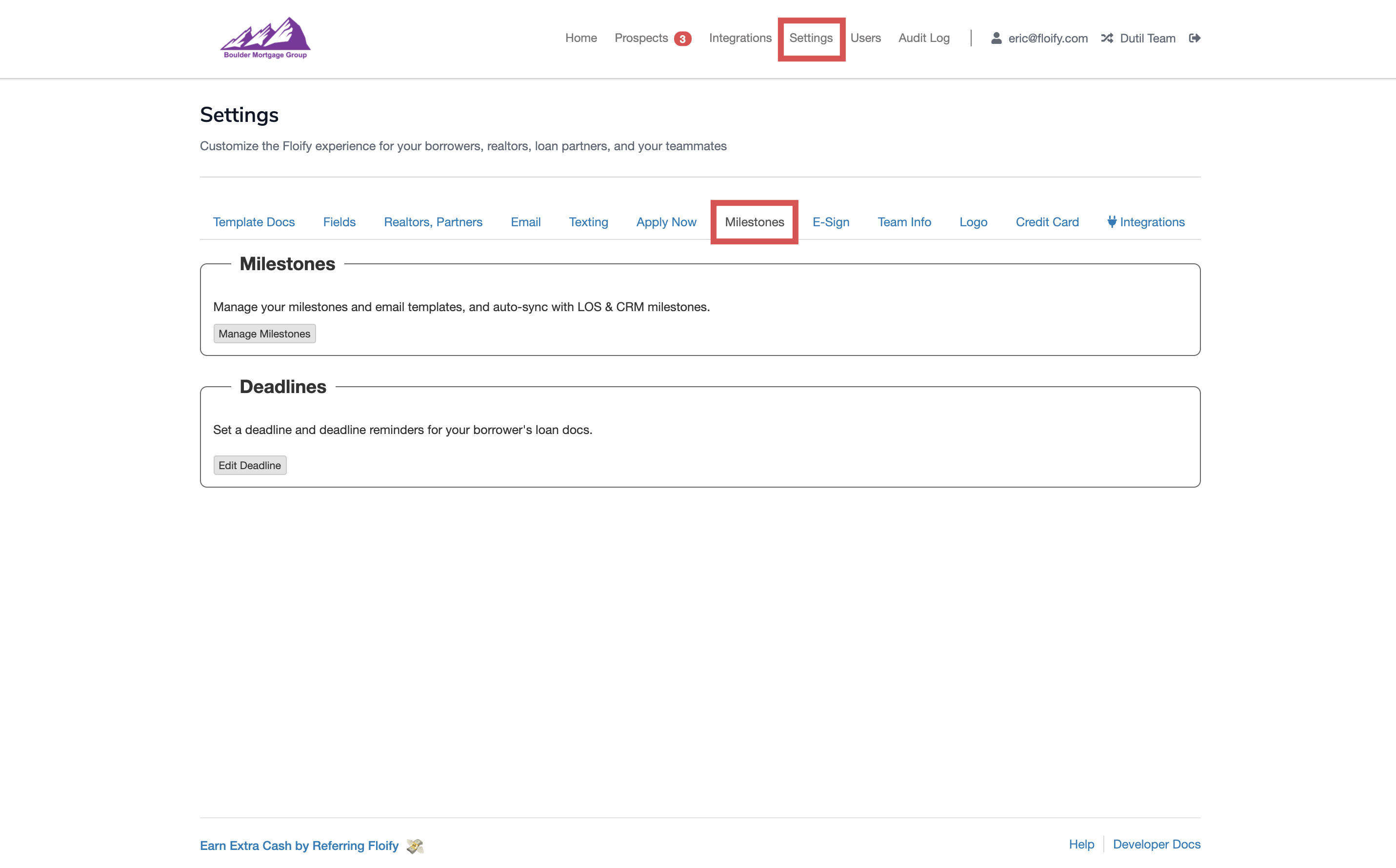 Scroll down to Milestones and select the option to Manage Milestones: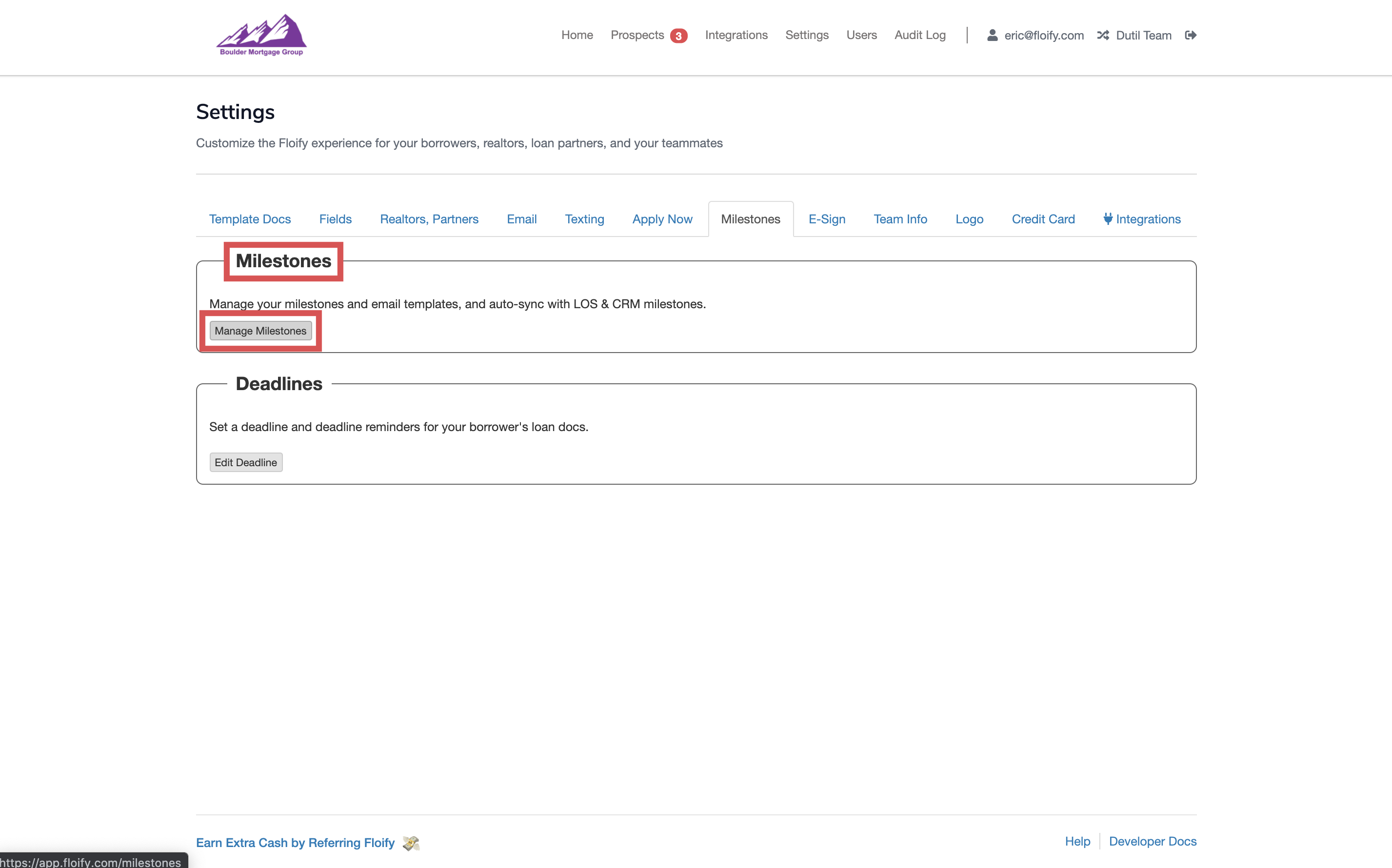 Select the option to Enable automatic milestone sync to Whiteboard CRM: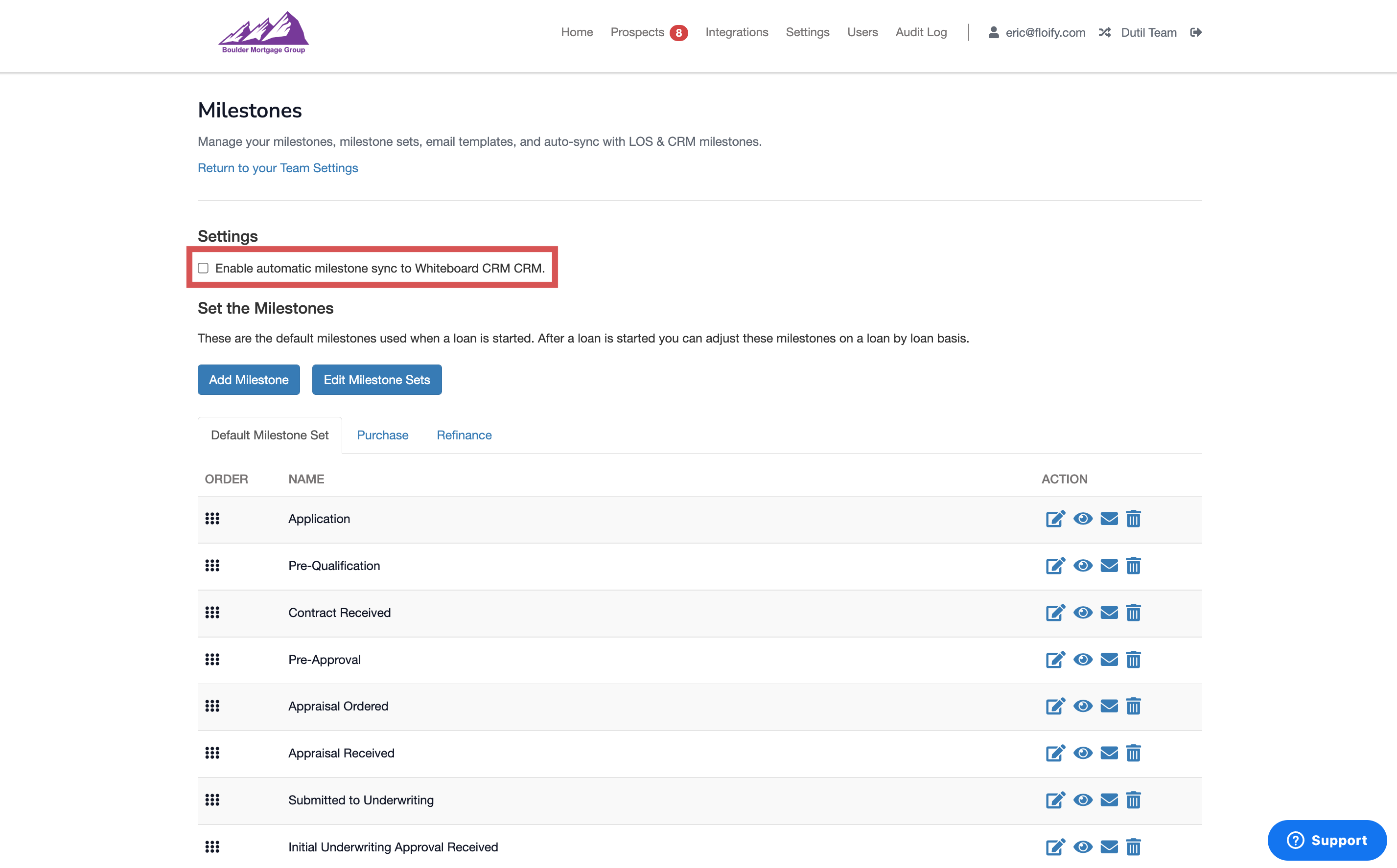 Select the Edit Milestone icon towards the right of the milestone name: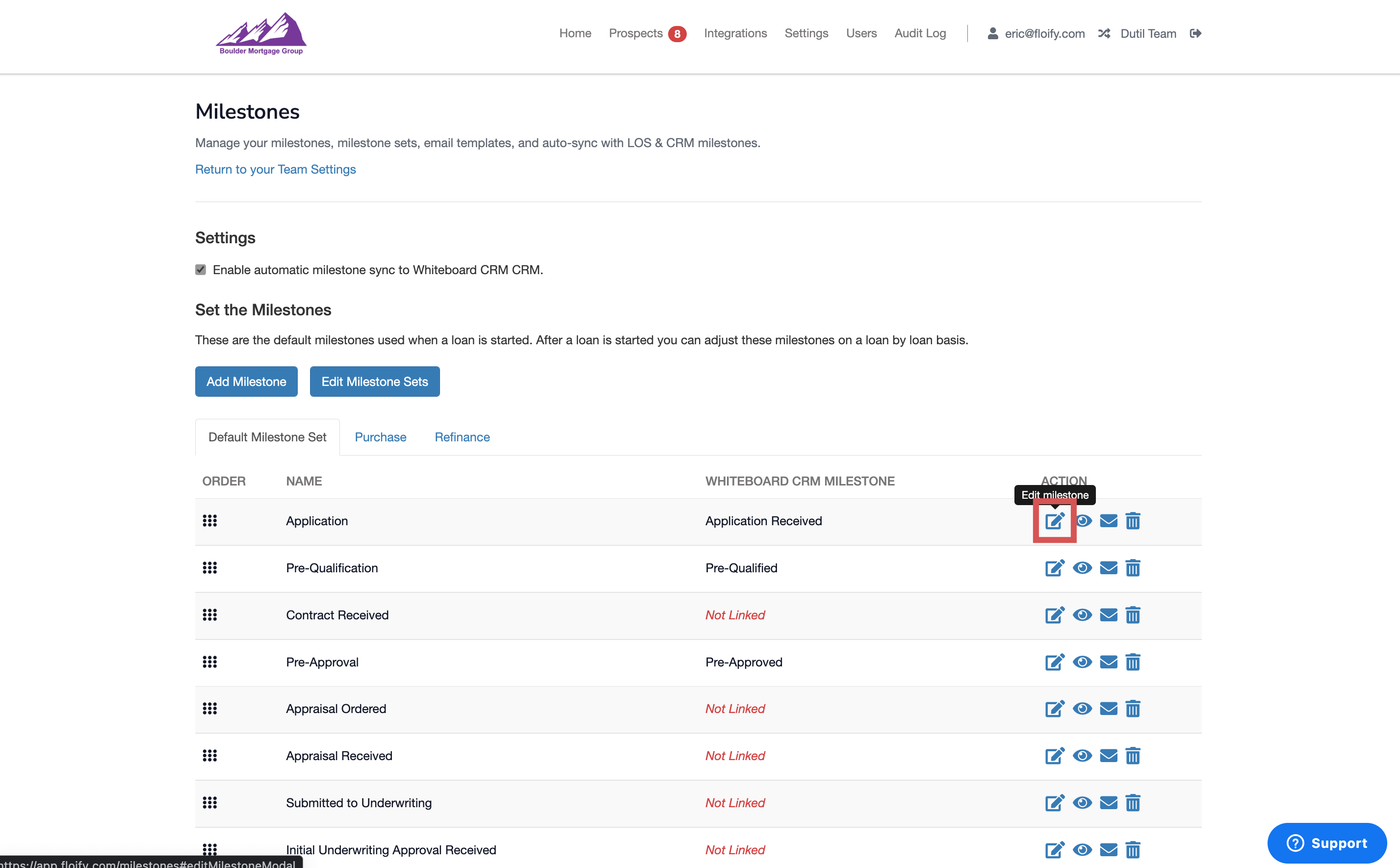 Select the appropriate Whiteboard milestone from the dropdown. Make sure you select Save to confirm your changes: