Overview
The loan pipeline is where you will manage all of your borrowers, including reviewing application and document data, making adjustments to the loan flow, and locating any additional information regarding the loan.
Among these options, you will have the option to transfer a loan flow to a different team in your company.
How to Use
From your loan pipeline, navigate to the Edit Loan Flow button on the right hand side of the borrower's name: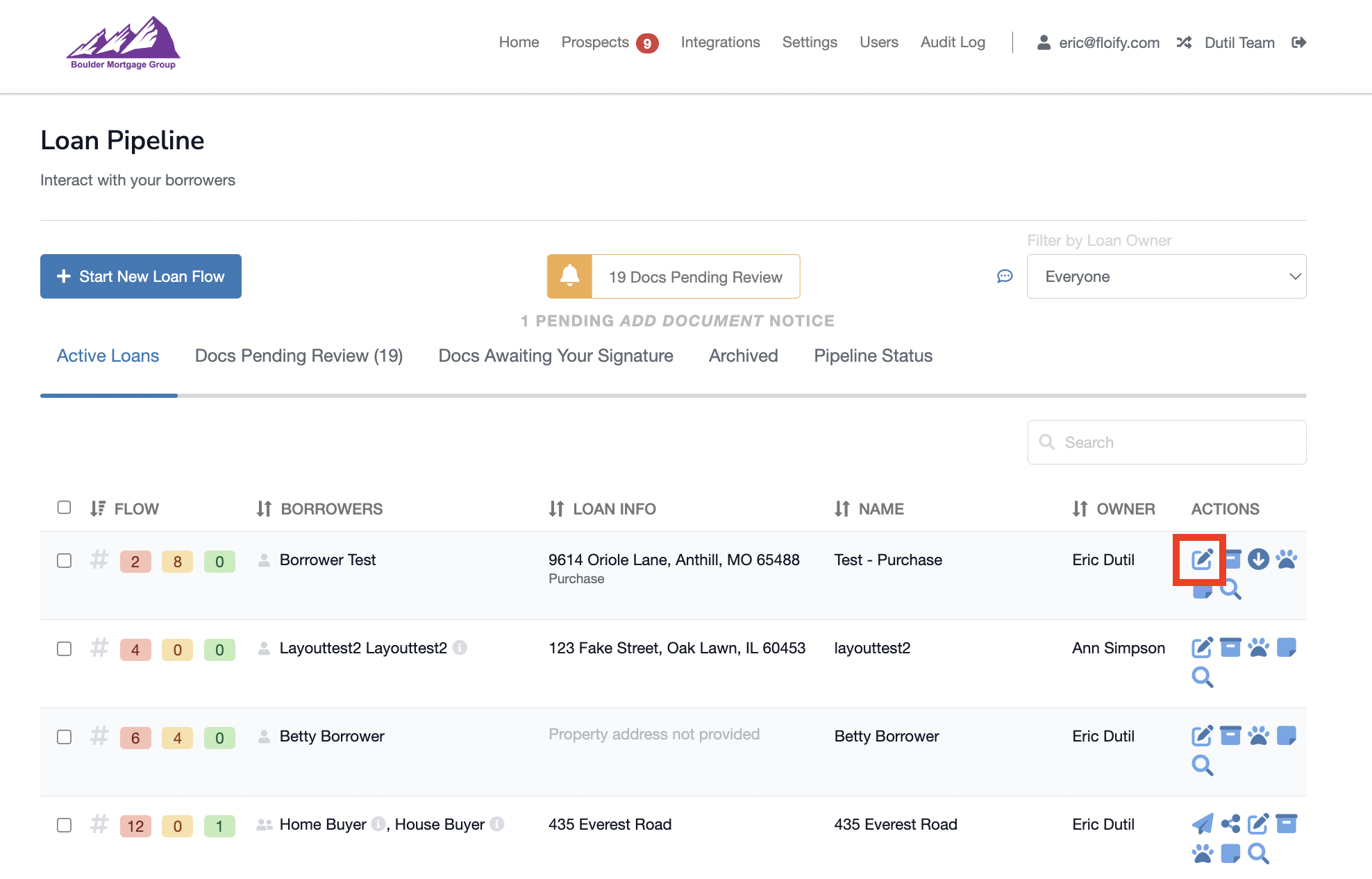 Scroll down to the bottom of the page: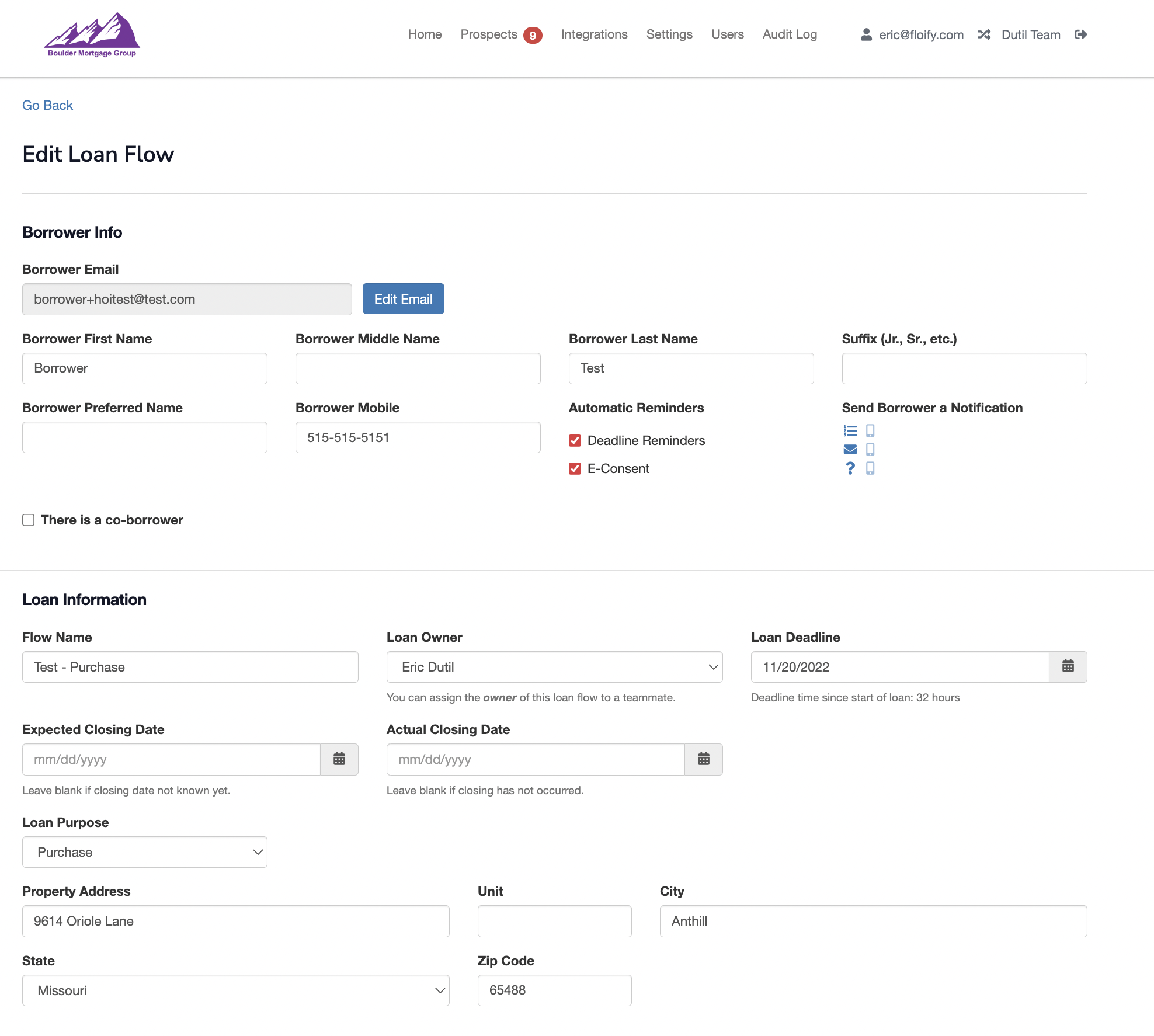 Select Yes, move this loan flow to a different team: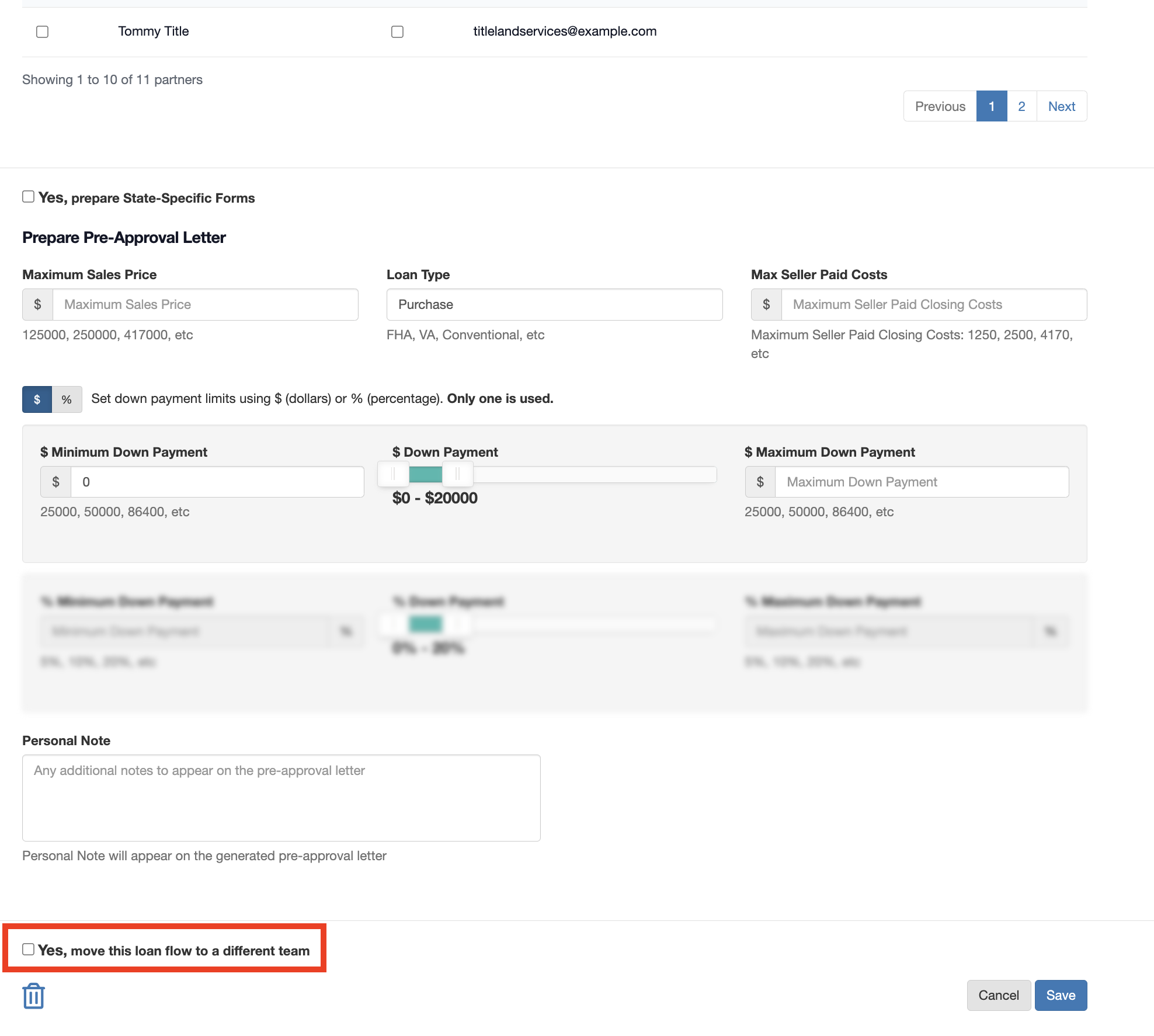 You will see two drop-down menus; one with the team names in your company to select a destination team, and one with the individual users on that team to select a loan owner. Choose the desired options from the drop-down menus. Make sure you select Save to complete the change: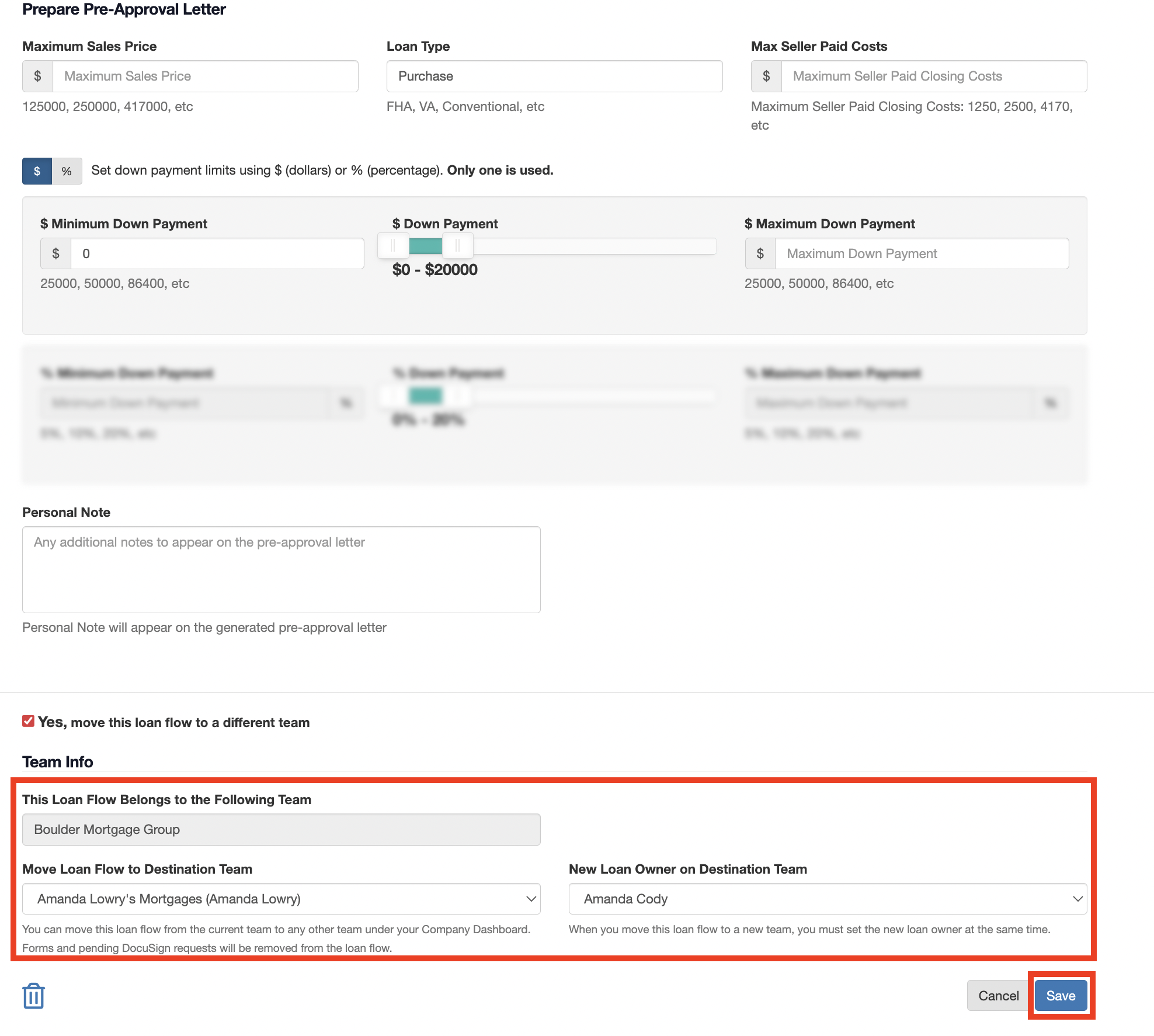 All set! The loan flow will be moved to the designated pipeline right away.