Overview
The loan pipeline is where you will manage all of your borrowers, including reviewing application and document data, making adjustments to the loan flow, and locating any additional information regarding the loan.
When a borrower applies via your landing page, all incoming applications show up in your Prospects tab for you to review. Any incomplete applications will be visible here, and depending on your settings, you may also have completed applications available for your review to proceed.
Among these options, you will have the option to add a new prospect. When creating the new prospect, if not delayed, an email will be prompted inviting the borrower to fill out your application within Floify. If you are currently on Apply Now 3.0, you will also immediately have the option to begin editing the borrower's application and agree to the credit check on their behalf.
If planning to fill out the application on behalf of the borrower, it is suggested that the delay borrower access is selected to avoid conflicts from editing at the same time.
Video Tutorial
How to Use
From your loan pipeline, navigate to the Prospects tab: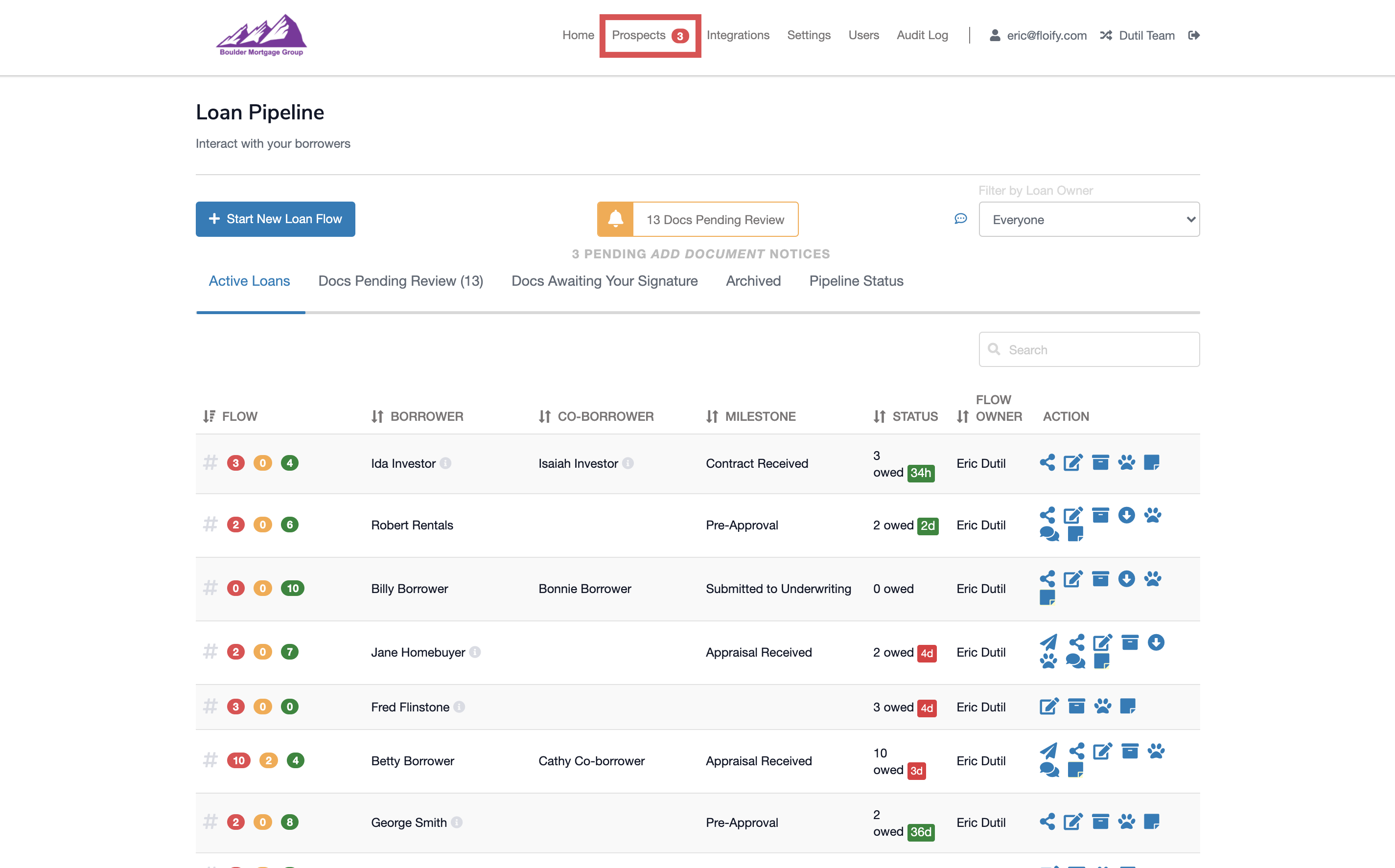 Select the Add New Prospect button to begin creating a new prospect: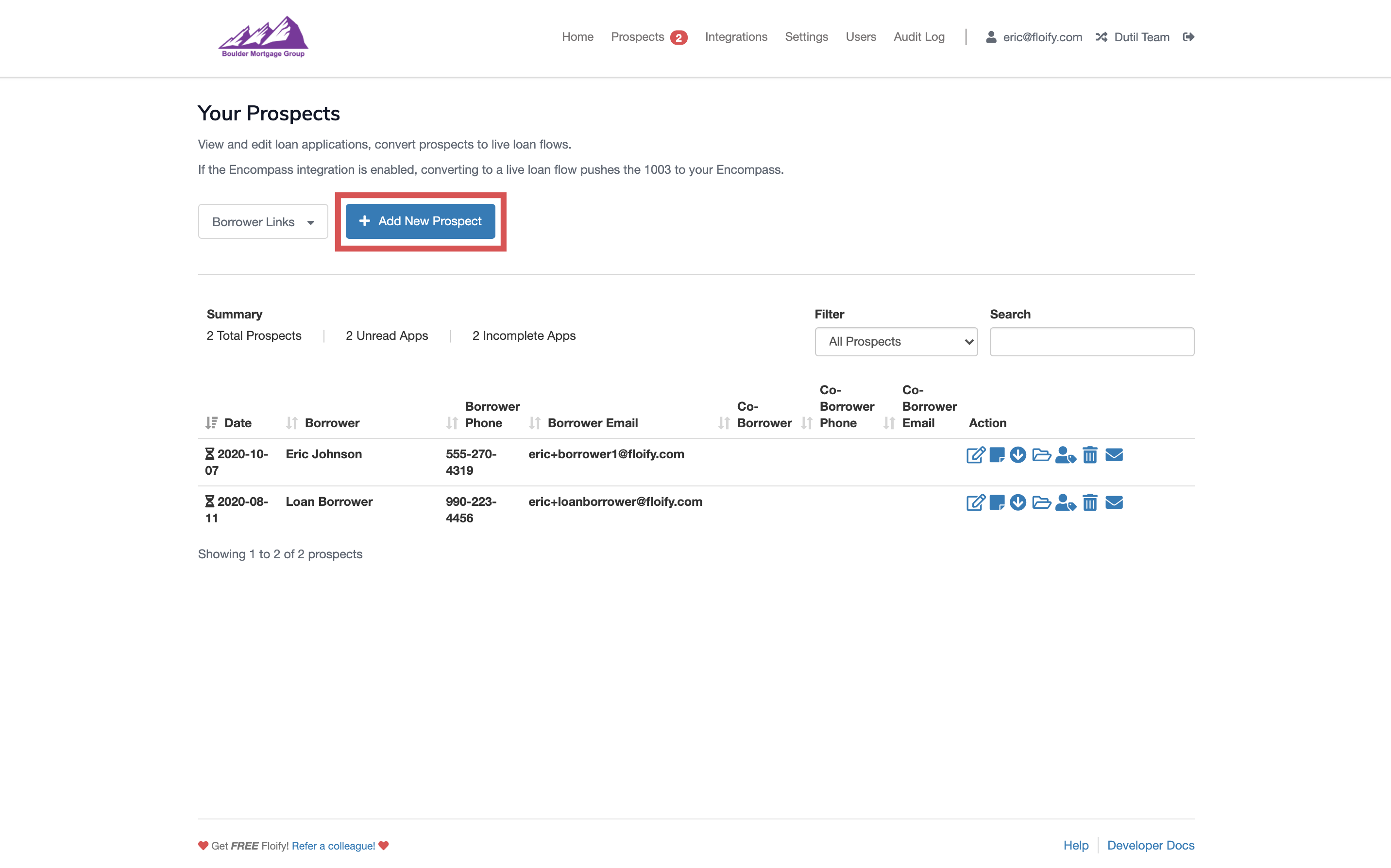 Enter the borrower's basic info including email address, first name, last name, and preferred name (optional). You will also have the option here to Delay Borrower Loan Application Access. Select Save Prospect to create the record: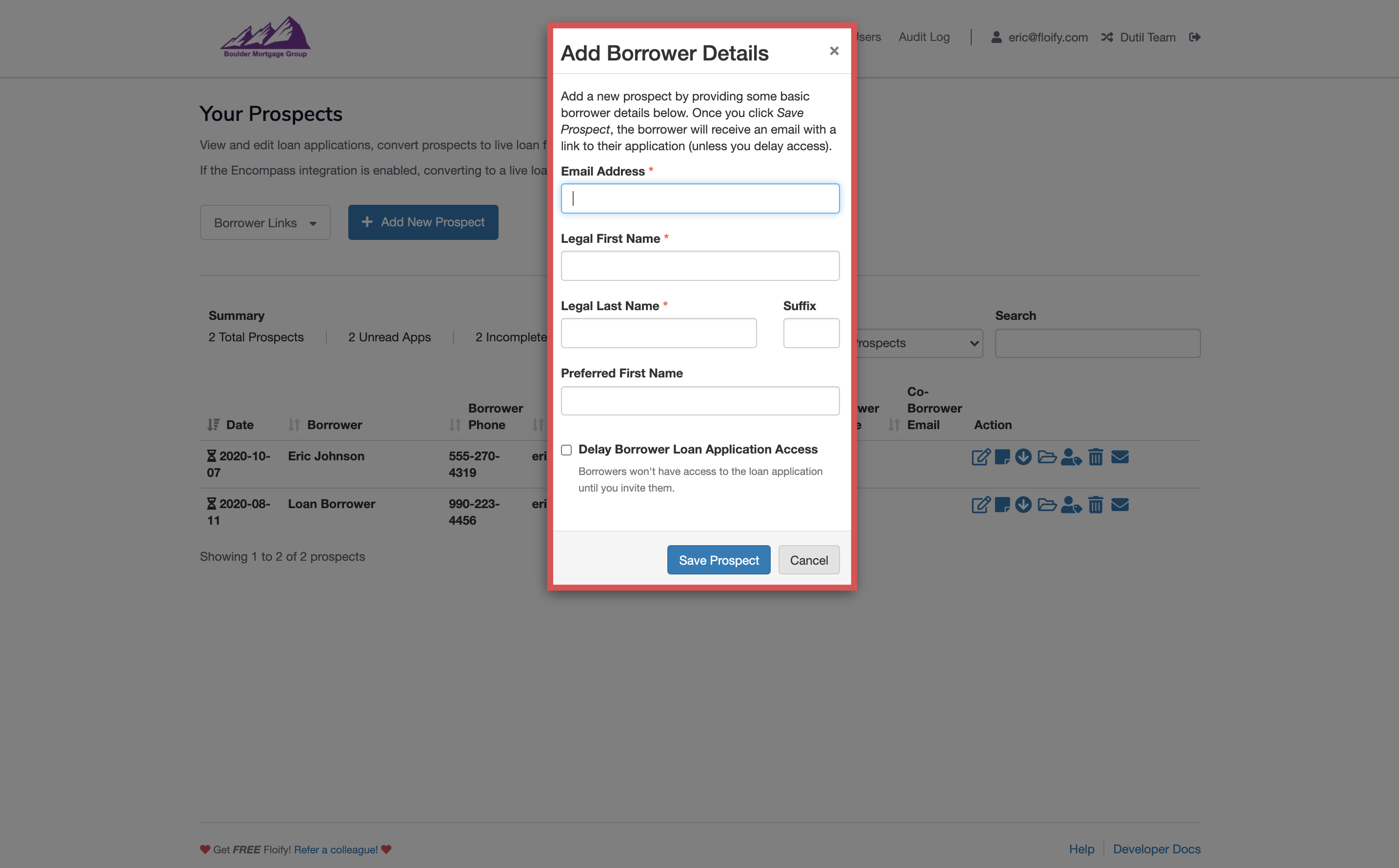 A new prospect loan application is then added to the Prospects list. The application can be edited using the Edit Loan Application icon (pencil/paper towards the right hand side of the borrower's name):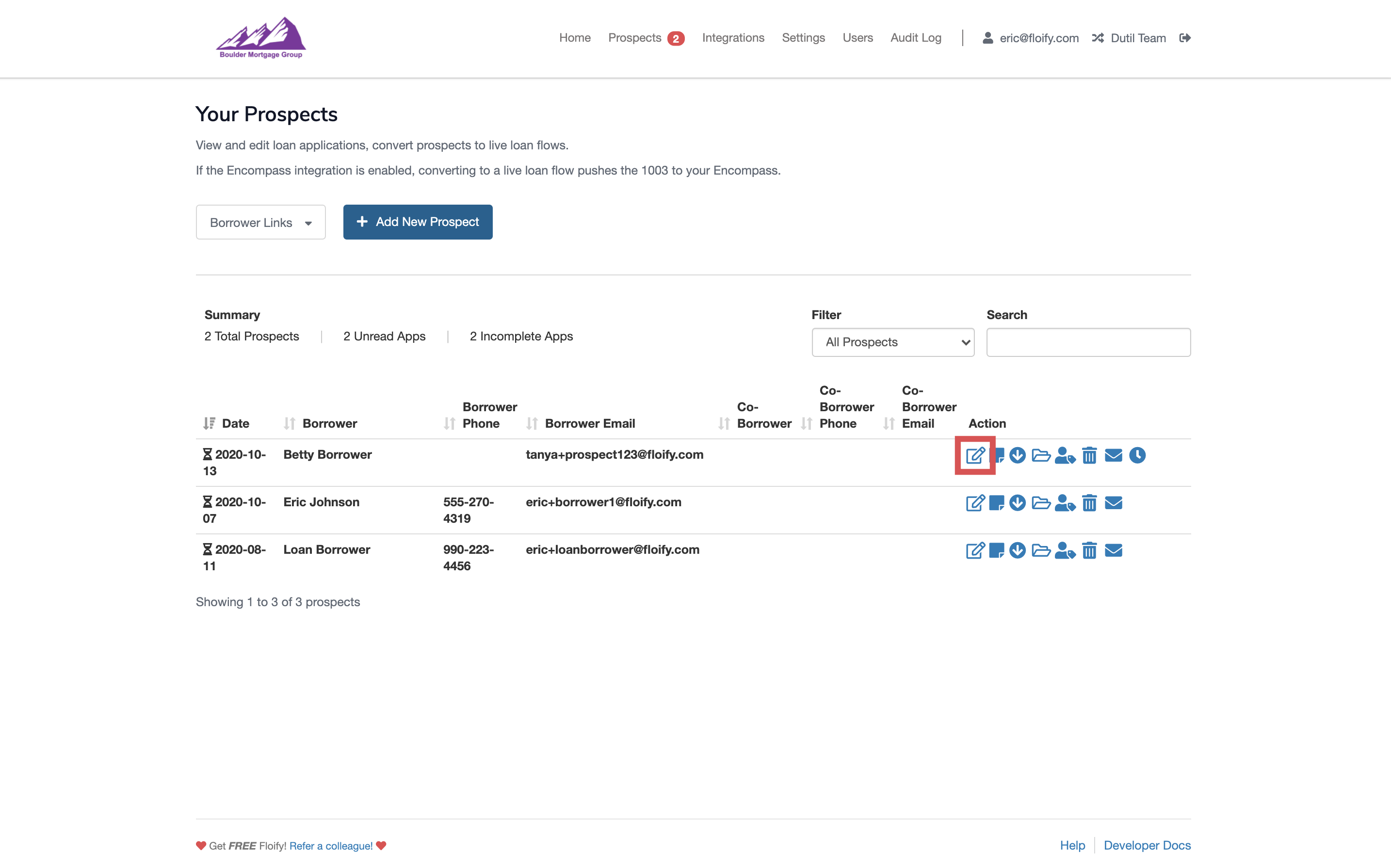 The borrower will automatically receive an invitation with a link to begin applying:
If the delay borrower access is enabled, you will have the option to invite the borrower to the application directly from the Prospects tab with the clock icon towards the right hand side of the borrower's name: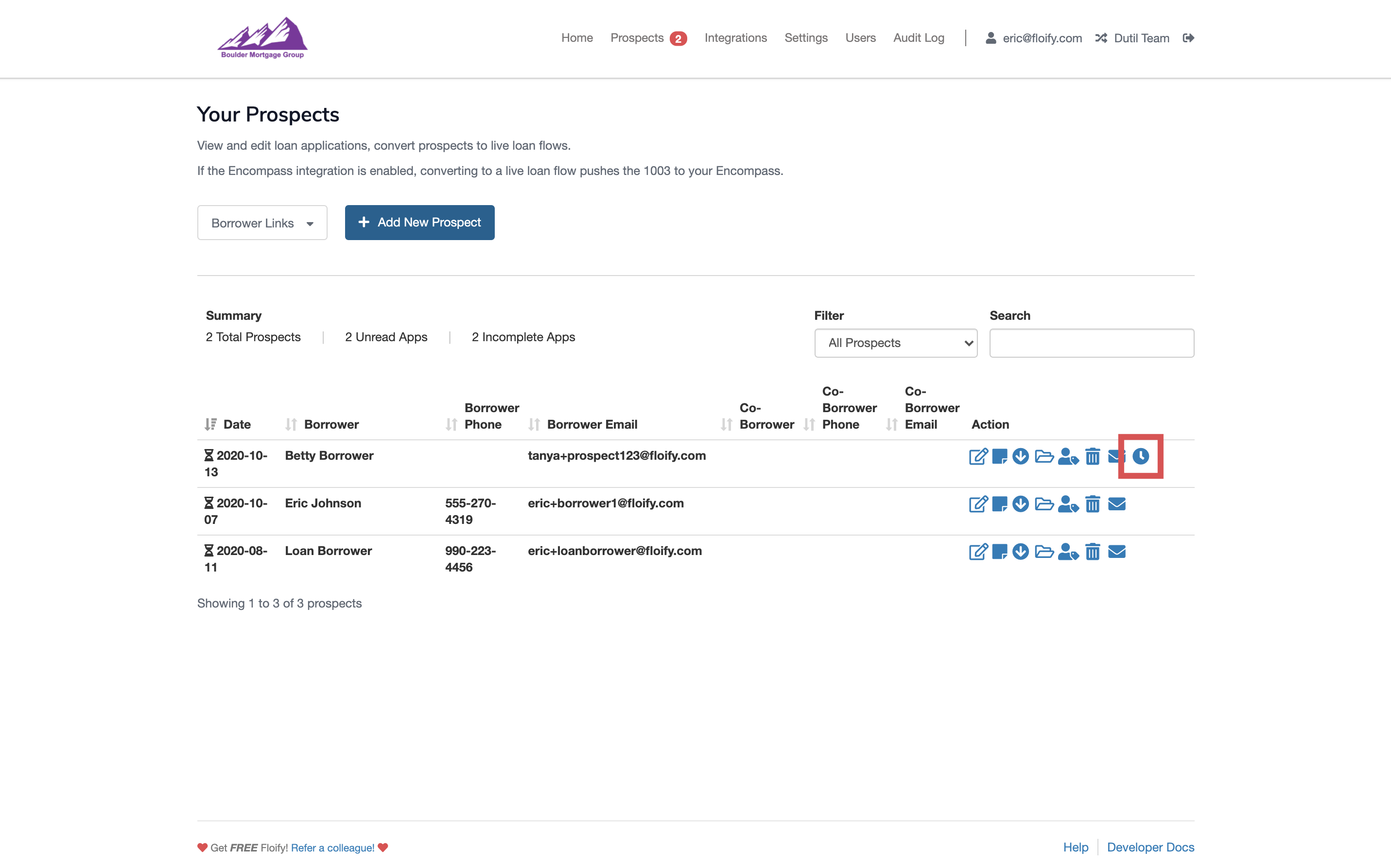 A manually created prospect can be converted to a live loan flow at any time by using the Convert to Live Loan Flow button.